Preschool boys are so much fun, even when they're being loud and boisterous. I've gathered my gift ideas for preschool boys – perfect for Christmas, Hanukkah, birthdays and more!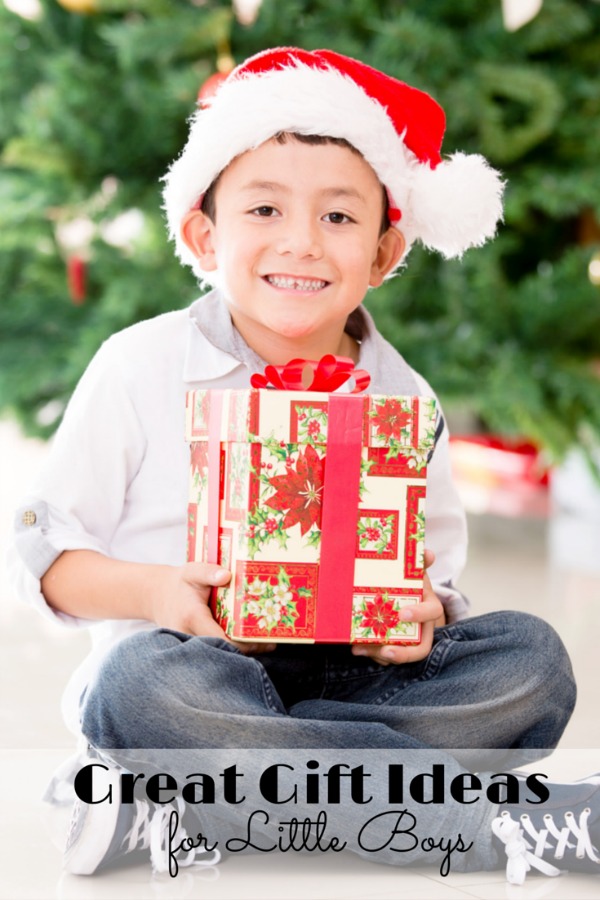 (These toys,games and books are best suited for boys ages 3-8, but your mileage may vary. My twins are six, and would welcome any of the gifts on this huge list. My daughter enjoys these as well, so feel free to turn this into a preschool girl gift guide!)
Anything LEGO
In my house, LEGOs rule. We started out with the larger Mega Blocks for the babies and toddlers, then moved quickly on to Duplos. Over the past few years, we've been enjoying sets from Lego Education.
Our favorite is this Lego Education Animals Set.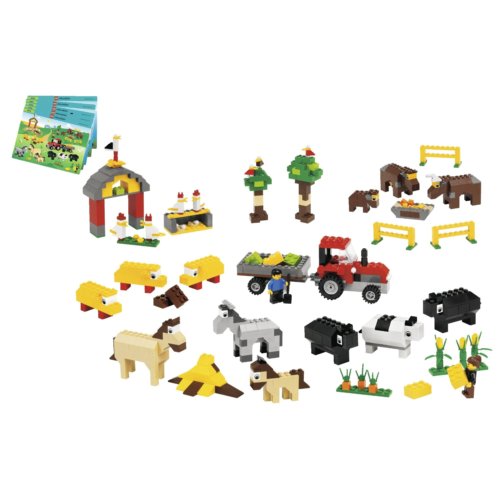 It's four different habitats, including dinosaurs. My children love to take a blanket to the front yard and make LEGO creations while they sit under a tree.
Now I'm on the hunt for a Lego organization system so that the baby doesn't eat them.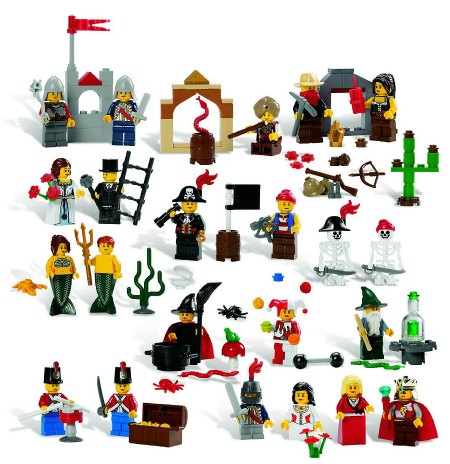 This Christmas, the boys are asking for this LEGO fairytale set. I have to admit, I might sneak off and play with some of these mini-figs, too.
Playmobil
My children enjoy watching BBC's Merlin with me.

They love seeing the knights in their armor, in tournaments and in battle. At least once a week, they play "Knights and Castles".
Playmobil has a huge array of pretend play figures, including knights and castles. My boys would like this Lion Knights Troop to re-enact scenes at home.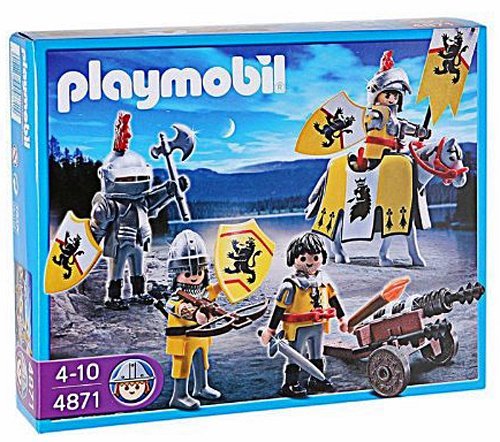 For more fun, Playmobil even has a knights knowledge quiz.
Imaginext
Know a little boy who loves the idea of being an astronaut?
How about this Fisher Price Imaginext Space Shuttle?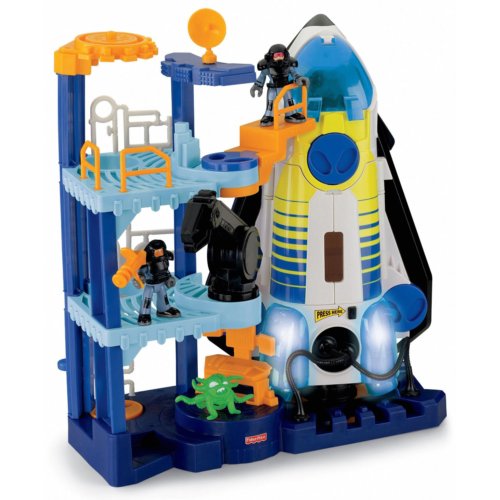 My twin boys are big fans of Imaginext – we have a pirate ship and ocean explorers boat. You'll find my boys staging war between pirates and navy divers.
Even Daniel enjoys the Imaginext ships — I just have to make sure the torpedoes are put away.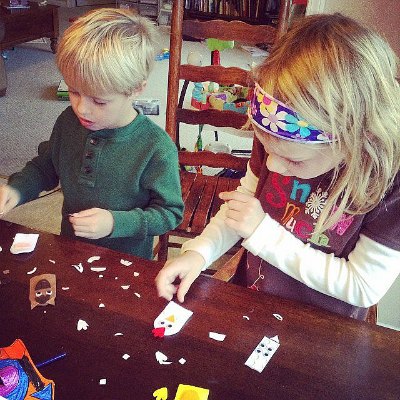 Craft Kits
My boys LOVE doing crafts just as much as their sisters.
I forgot about our Kiwi Crate that we had in the closet, and I brought it out during a rainy day.
The boys jumped right in with Rachel, making felt farm animal puppets and growing their own garden of radishes and grass!
I love the quality of Kiwi Crate … everything I needed was in the box, with plenty to share between the siblings. (If you need extra supplies, you can customize your box for your family.)
The boys and Rachel are ready for Kiwi Crate with minimal help. Younger preschoolers would enjoy the Koala Crate level — I'm anxious to try this out for Maeve soon.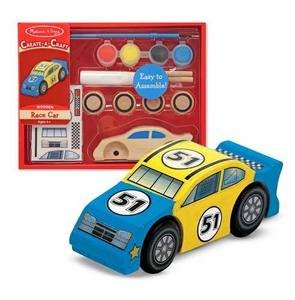 Melissa and Doug have some decorate your own kits for boys. I have the race car kit in a box downstairs, ready to be wrapped and put under the tree.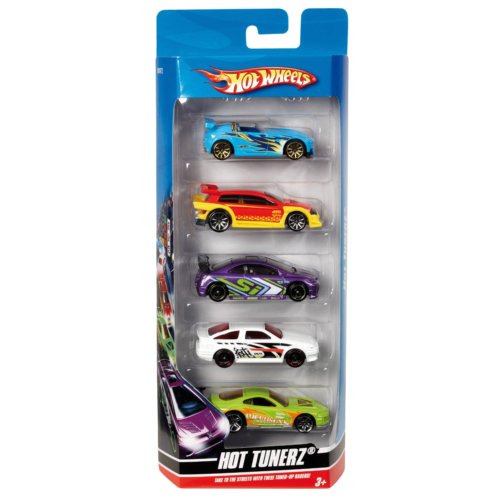 No matter how many Hot Wheels we collect, they never seem to have enough. We play with these inside, outside, and even on road trips.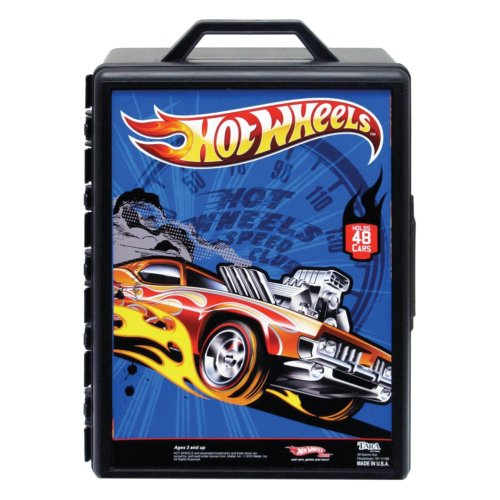 Don't forget to pick up a carrying case and a racetrack.
My guys love getting new underwear, especially if they have a fun design or favorite characters.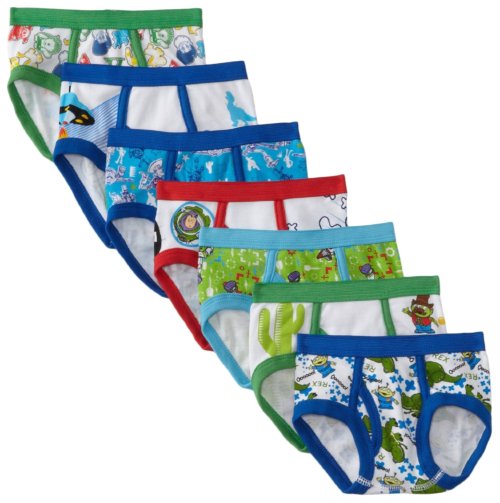 These are a great idea for stocking stuffers!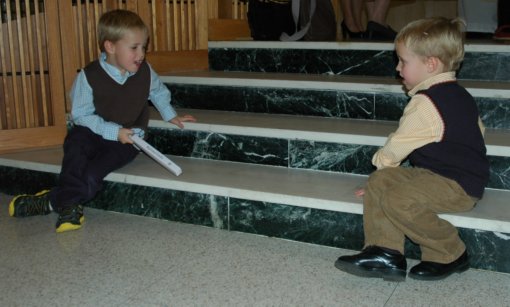 Clothes
Taking a cue from their sisters, my boys take pride in looking handsome.
They like to wear sweaters and khakis like their Daddy, but they really love shirts with dinosaurs, pirates and fire trucks. In their closet, you'll find adorable pieces from Gymboree.
Playdough
Boys need to exercise their hands to learn to write well.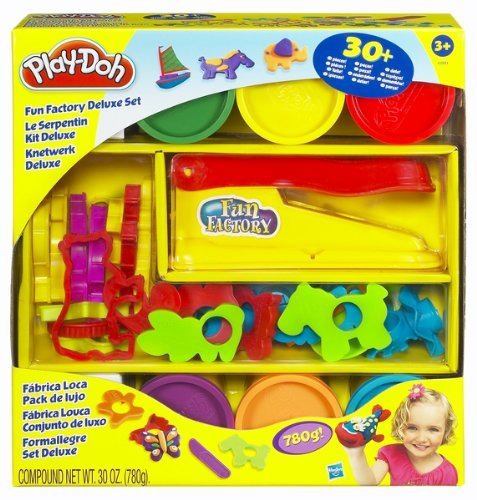 Working with playdough is fun, plus strengthens muscles needed for fine motor skills.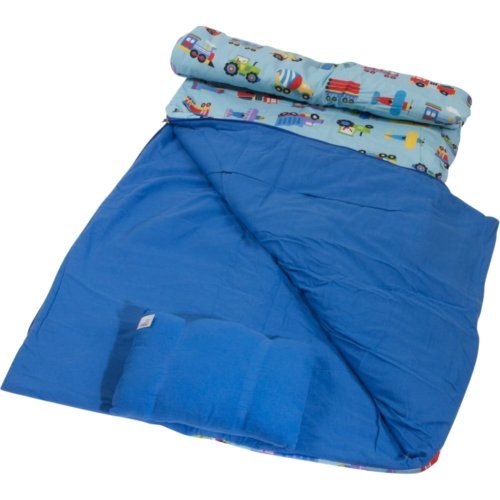 Sleeping bags are fun for sleepovers, backyard camping, or family movie night.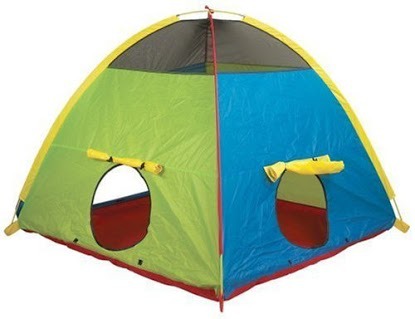 Have a playroom? Set up this tent indoors, or if you're brave, in the back yard.
Play Tunnels

My children have enjoyed these nylon crawl through tunnels for 2 years or more.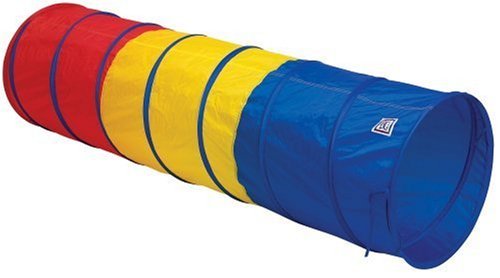 Added bonus? They collapse down small for storage.
Science Kits

Have budding scientists on your hands?

Teach them some simple science concepts while having fun with this beginner science kit.
Electric Toothbrush

My kids often find new toothbrushes and toothpaste in their stockings.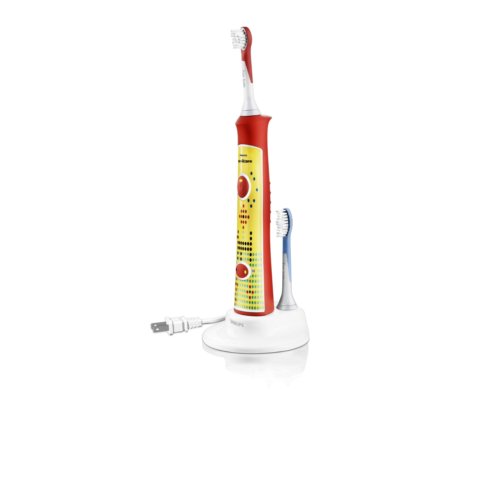 This year, I'm contemplating upgrading to sonic toothbrushes. (I have one for myself and I LOVE it!)
Soccer Gear
My husband is a former soccer player and my boys already love the game, too.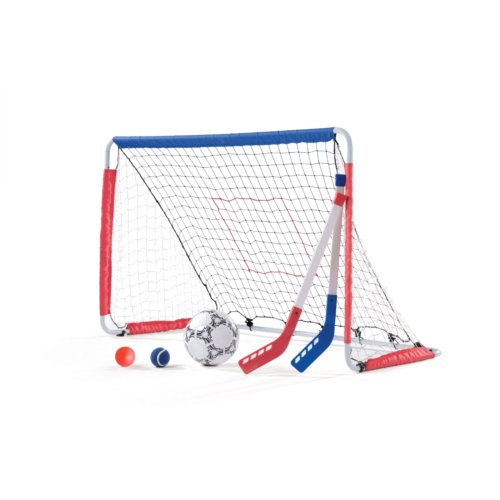 You can create your own soccer pitch in your backyard with this soccer goal and soccer ball.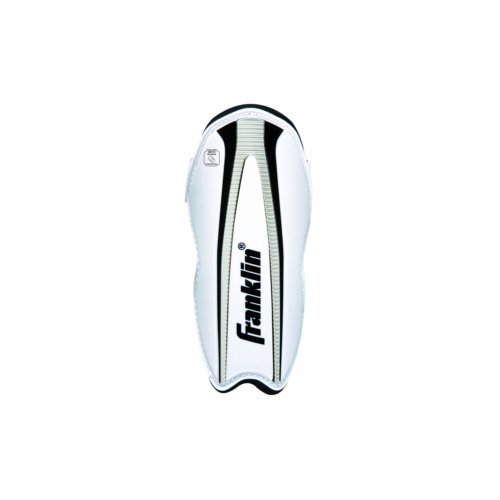 Don't forget, you'll need soccer cleats and shin guards.
Keep your active boys busy with their own scooter. All three of my big kids have their own, and I'm thinking about one for Maeve, too.
Play it safe with helmets and knee pads.
Plasma Car

No batteries needed here — just wiggle and go!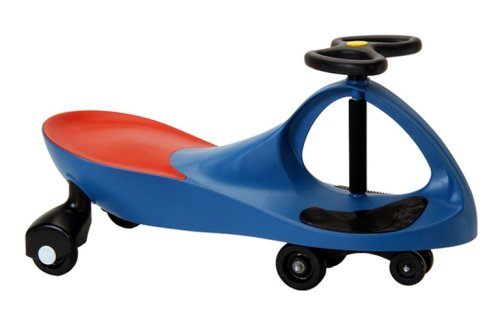 Balance Bike

My twins and Rachel have moved on from the balance bikes, but now Maeve has taken over one and is using it already!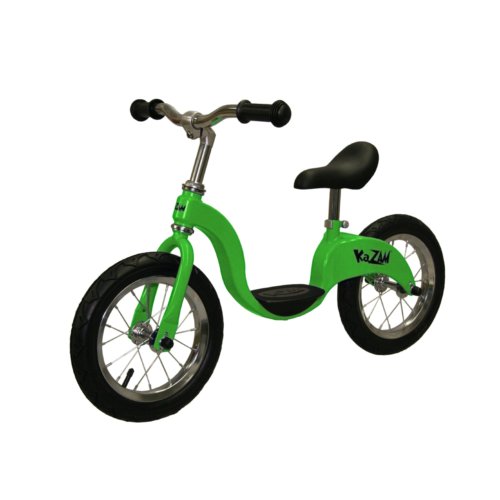 Children learn to balance first, then pedal later. Don't forget your helmet!
Kid Headphones
Do you children take over your electronics?
Keep their ears safe with these volume limited headphones. These are great for watching movies, playing games or listening to audiobooks.
Baseball gear
When spring rolls around again, we'll be playing tee ball again. Brett and I are sure to have fun with them in the backyard showing them how to use their gloves and a bat.
Mini trampoline

Need something for little boys to blow off steam in the cold winter months?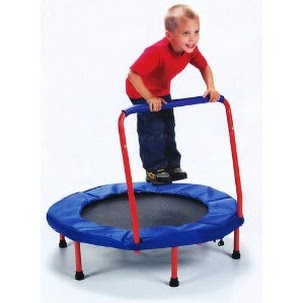 A mini trampoline fits the bill perfectly. They are small enough to stash under the bed when not in use.
Dinosaur Dig

When you ask Adam what he wants to be when he grows up, he answers, "A Paleontologist!"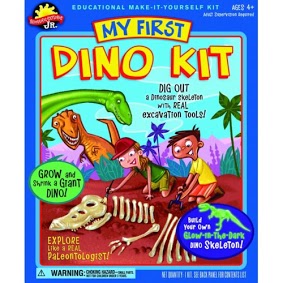 Our friend Colleen sent us one of these sets for a gift, and it kept the boys (and Rachel) busy for hours. I loved the safety goggles that came inside!
Movies
My boys have a sassy older sister who takes over the TV and runs Barbie and Dora. I like to treat the boys once in a while to a boys only movie.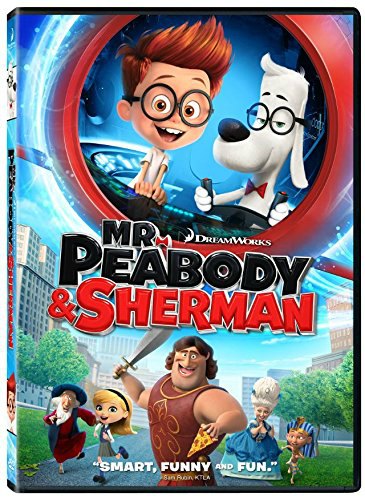 Right now, we're loving the LEGO Movie along with Mr Peabody and Sherman.
Artwork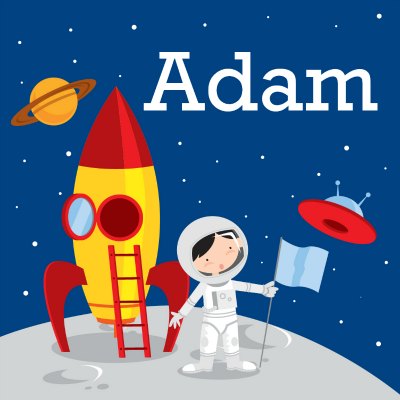 I love pieces of artwork, especially customized. I found these canvas wall art pieces from Frecklebox.
I'd love to create one for each of my children — I'm just trying to decide which print!
Puzzles
When your children graduate from the chunky baby puzzles, I like the 48 piece wooden ones from Melissa and Doug.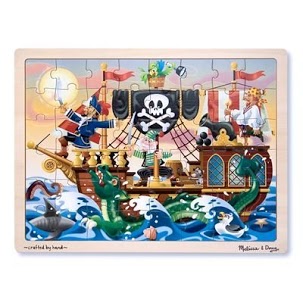 This pirate puzzle is one of our favorites.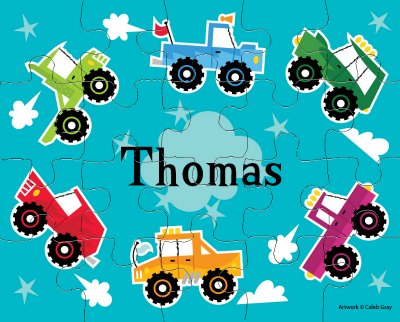 I'm planning on these personalized puzzles,too.
Games
Playing board games together as a family can teach little ones to take turns and play fairly, as well as losing gracefully. I like my kids to learn while they're playing, so I have these on my wish list.
Zingo 1-2-3 – think Bingo while learning your numbers. Bonus? You don't have to be able to read to play.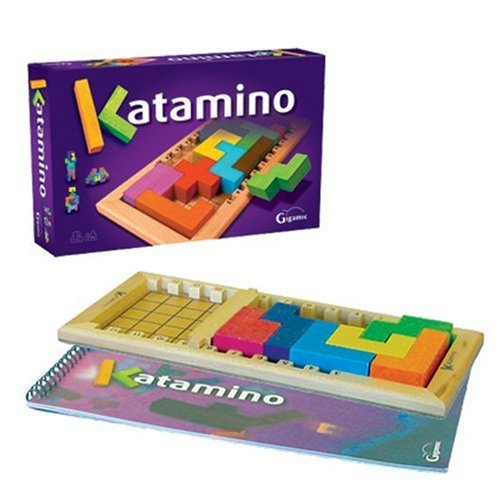 My friend Kaye introduced me to Katamino – a game of spacial reasoning. The boys can play the simpler levels now, while Rachel tackles the more difficult challenges. This is a game that can even stump adults.
Books
Although they're known in our extended family for being wild and rambunctious, bring out some books and my guys will sit captivated for hours. They also love audiobooks at bedtime or in the car.
Here are some of our favorites. (if you're viewing this in a reader, you'll have to click over to see the slides)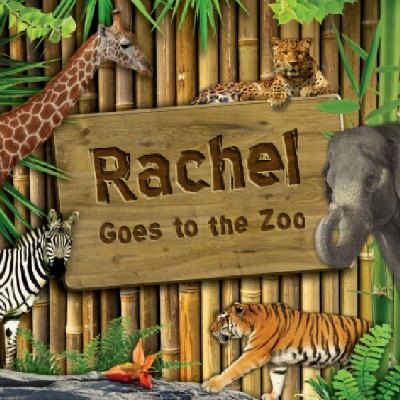 These sweet personalized books from Frecklebox caught my eye. They would make a wonderful preschoolers.
In Kentucky, it's always a toss up if we're going to get snow. If I bought these for gifts, you can bet it would be 60 degrees all winter.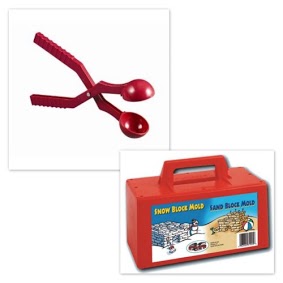 If you live in colder areas, these would be a big hit.
We have a park with a giant hill perfect for sledding in our area.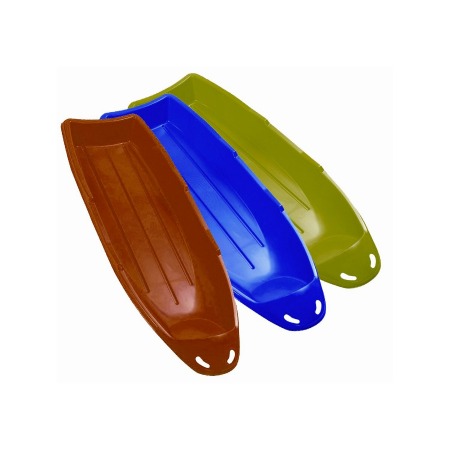 I'll pick these up for my kids to have just in case.
Art supplies
I love giving and receiving consumable gifts — things that will be used up and not get under my feet. Art supplies are always a welcome gift and a perfect rainy day activity.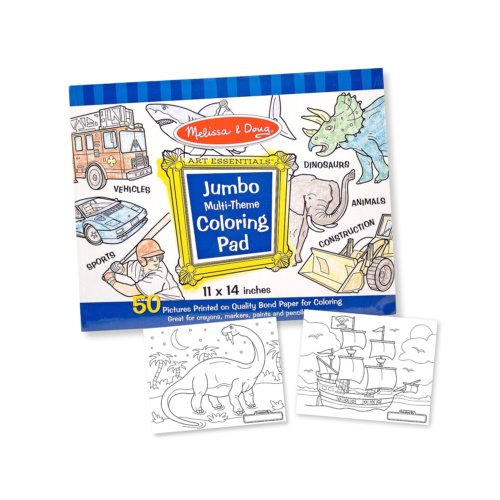 We love Melissa and Doug quality art supplies like this Giant Coloring Pad and these Truck Crayons .
We even have the easel at home.
My boys don't have their driver's licenses yet, but you can better believe they'd hop in this Jeep and drive away if they could.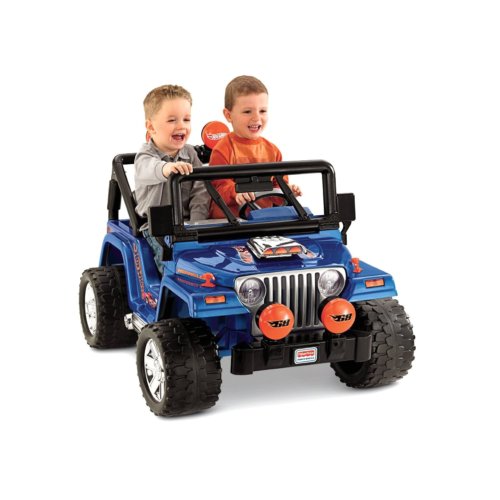 Better start cleaning out your garage to have room!
Wii games
I bought our Wii a number of years ago as a family gift and have not been disappointed. We purchase games for the kids like Wii Fit, and they have fun watching me play 'Mom games' like Epic Mickey.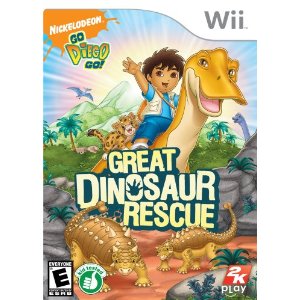 I'd like to pick up this Diego game for them, and maybe some extra Wii remotes.
I actually bought my guys a train table and trains for Christmas 2 years ago. It is a wonderful gift, but I'll be honest – you will need some dedicated floor space.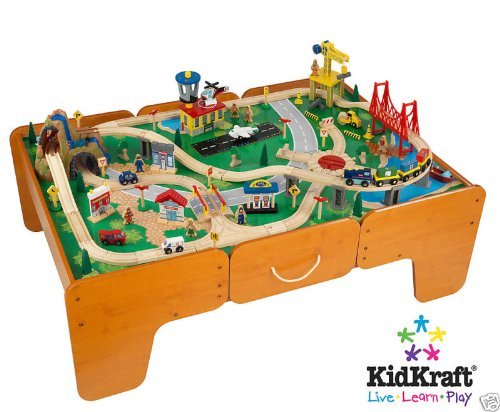 Ours is in the basement right now, awaiting the completion of a playroom.
Memberships and Experiences
We've had a family membership to the Louisville Zoo for years. We go frequently and with a large family like ours, the membership pays for itself in savings within the first few visits.
Check with your local zoos, aquariums or science centers for family memberships. If the boys on your list are involved in sports, ask the family if you can pay for some lessons or sports sign up fees as a gift.
My friend Angie has been a boy mother for YEARS, so she's my go to girl for gift ideas. Last year, she rocked some DIY Marshmallow Shooters that I loved.
My guys are at the age now where they would love these.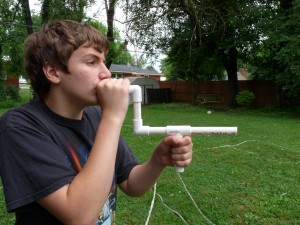 Get out your hacksaw or sweet talk your husband into following these simple directions. I'd have to paint mine red, blue and pink for the Kaboodle.
After Halloween, or during consignment sale season, we stock up on discounted costumes for year round play. In my closet, we have dinosaurs, pirates, Spiderman, Buzz Lightyear and more!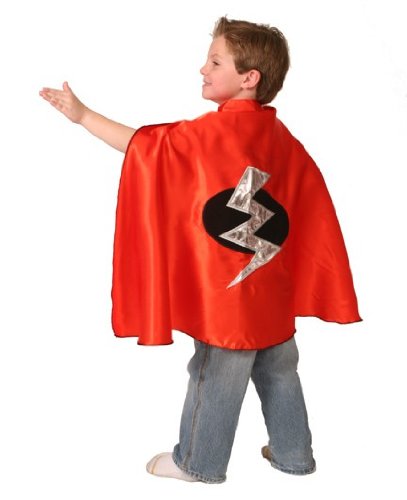 You could create a dress up trunk with capes and masks, providing your kids with hours of open ended fun!
My boys started climbing before they could walk well – seriously.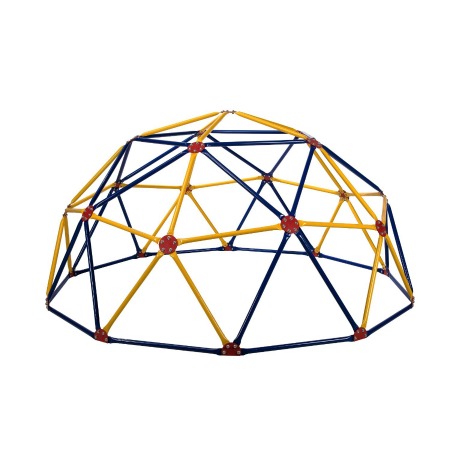 I'd love to have a playground setup in my backyard with this dome climber. My boys are nonplussed by swings, but if they saw this, they'd spend hours climbing all over it.
Nerf Guns
My boys have been card carrying Nerf Gun owners since the wee age of two, thanks to my Granny. They started out with simple Nerf squeeze pistols, then quickly graduated to the N-Strike Barricade guns.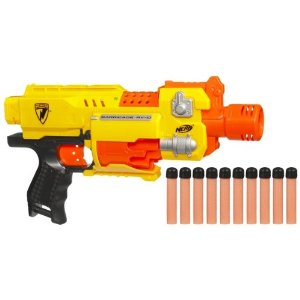 Giving Nerf Guns as a gift? Throw in a pack of extra darts, too.
Piggy Banks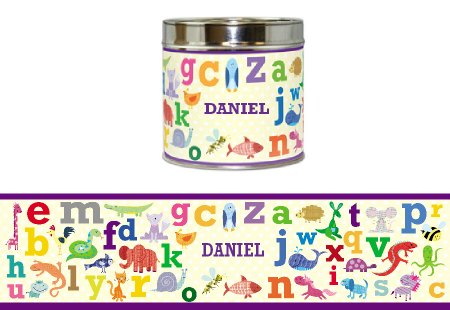 Are your preschoolers learning about money? Do you want to encourage them to save their pennies?
I love these personalized banks!
Did I leave one of your favorites off the list? Be sure to leave me your best ideas in the comments!
P.S. Need gifts for girls? Don't miss this list.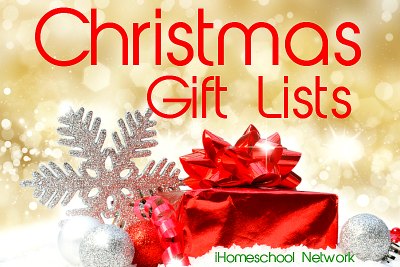 &