By now, you've started your Christmas shopping. You may be a ninja and even be finished already. Did you remember to plan for stocking stuffers?
Take a look at this list of 75 ideas for the perfect stocking stuffers for the kids in your family. You'll spy ideas for boys, girls, toddlers through early elementary ages. Have fun!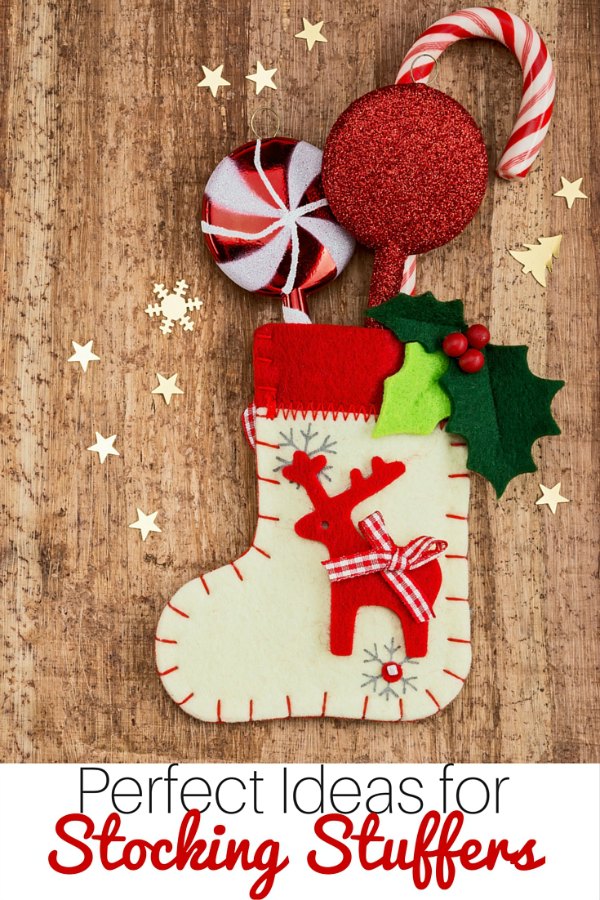 Stocking Stuffers Ideas
Rock Paper Scissors Card Game
My kids love playing Rock, Paper, Scissors, so I'm sure they'd enjoy this card game, too.
Melissa & Doug Rainbow Mini Scratch Art Notes
Wikki Stix Doodler Toy Kit
Awesome for creativity and fine motor skills — you'll want to add this to your list.
Crayola Bath Dropz
For a fun twist on bathtime, color the water with these bath drops.
---
Crayola Bathtub Crayons
Let your kids create, even in the tub!
Knock-Knock Jokes for Kids My kids love knock-knock jokes, but I have to admit that they don't always make a lot of sense. Armed with this book, they'll be ready for their own comedy act.
Laugh-Out-Loud Jokes for Kids
Keep the jokes coming to make your kids giggle. This is great for road trips!
---
Triangles Water Game
I ADORED these when I was younger! I had no idea they were still being made!
Velvet Animal Finger Puppets
Even preschoolers can enjoy these finger puppets.
Original Slinky
Give your kids a blast from your childhood with the Original Slinky!
Glow-In-The-Dark Mini Stars
Don't want a nightlight? Brighten up their rooms with glow in the dark stars.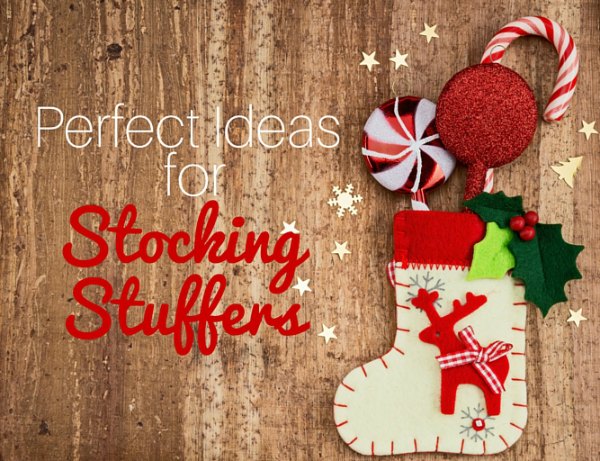 ---
Pull Back Vehicles
Clear some space in the kitchen and have races with these pull back vehicles!
Toysmith Liquid Motion Bubbler
Teenage Mutant Ninja Turtles Memory Match Game
Disney Princess Sofia the First Kids Jump Rope
---
Modeling Clay
Modeling clay is the perfect wintertime activity – create while it's too cold to play outside.
Disney Mickey Mouse Clubhouse Memory Match Game
Have Mickey fans in the house? Don't pass this Memory game up.
Disney Frozen Slap Bands Bracelet Set

---
The Famous Fart Whistle
Cringe if you must, but you know boys would laugh themselves silly over this whistle.
Melissa & Doug Family Dinner Box Of Questions
Spokester Bicycle Noise Maker
Putting a new bike under the tree? Don't forget this noisemaker.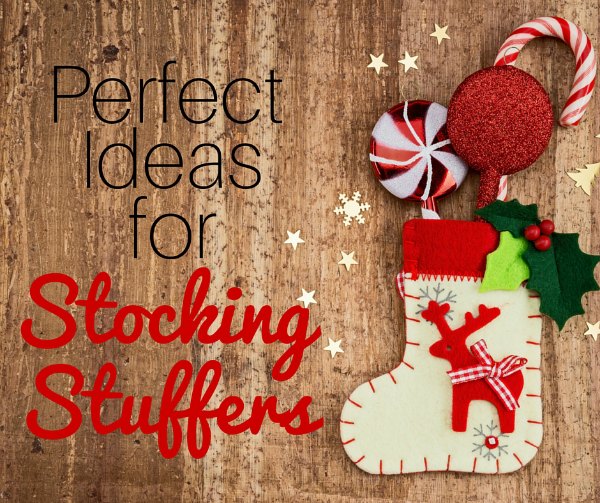 ---
Uno Card Game
We have lots of games here, but I can't wait to introduce my children to UNO this year.
Teenage Mutant Ninja Turtles Jumbo Playing Cards
24-Piece Rainbow Modeling Clay Set

---
Backyard Safari 6 in 1 Field Tools
ALEX Toys Artist Studio 10 Glitter Gel Pens
Backyard Safari Field Binoculars
Spot It Junior Animals
Spot It is one of our family's favorite games. Even the 3 year old can easily play. This is a can't miss gift!
Math War Addition + Subtraction Game Cards
These are the perfect way to practice math facts. My kids LOVE them.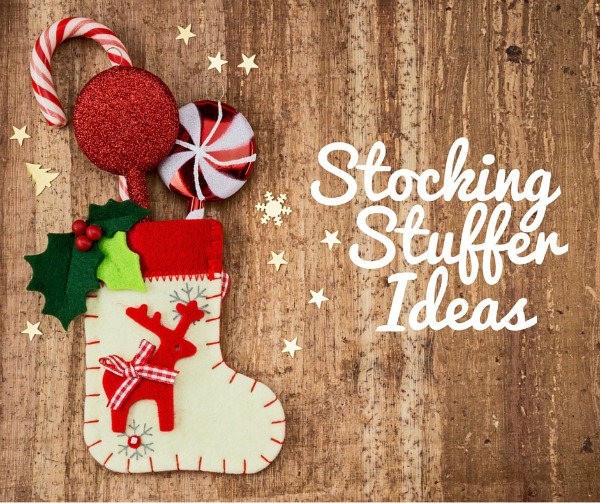 ---
Princess Sofia the First Kids Night Light
Clearly Colorful Translucent Harmonica
Grab one for the whole family and create a harmonica band!
Disney Princess Jumbo Playing Cards
Big and sturdy for little hands – the perfect pack of cards!
---
Construction Vehicles Pull Back Style
Light-Up Rail Twirler
My kids have had one of these for years — so much fun!
Washable Scented Markers
Drawing is even more fun with these scented markers!
Smethport Wooly Willy Original Toy
Fun Flyers

Get out in the backyard and have a little friendly competition!
---
Fake Mustaches
I 'mustache' you a question! Do you plan to put these in your stocking?
Hair Chalk Pens
Fun for a special occasion or even every day – easy to apply and wash out.
Children's Pretend Play Work Shop Tool Set
My Little Pony Temporary Tattoos

Temporary tattoos are a staple in our stockings here!
---
Foam Disc Shooters
I'm picking up some of these for my kids, along with an extra set or two for Mom and Dad to compete!
Tots Finger Paints
Grab an artist smock or work tray and let your little ones create!
Hello Kitty Christmas Themed Stickers

Stickers are always a hit in stockings!
---
Lisa Frank Stickers Collectors Set
Who loved Lisa Frank when they were younger?
---
Play Visions Super Mondo Inside-Out Ball
Shrinky Dinks Minis Mermaids
Shrinky Dinks are so much fun – these mermaids are adorable!
Frozen Hair Clips
The perfect accessory for your Frozen fan!
Dazzling Toys Zoom Sliding Ball
Disney Princess Memory Match Game
---
Numbers 2-in-1 Match Up Memory Game & Floor Puzzle
We love games from Peaceable Kingdom!
Disney Doc McStuffins Memory Match Game
More Memory games fun, this time for Doc McStuffins fans.
Dinosaur Fossil – Nature Sand Dino Dig Stocking Stuffer
My boys received these as gifts one year and spent hours working on their fossils together. Highly recommended for your future paleontologists.
Memory Game Despicable Me Edition
Wild West Roundup: The Fastest Game in the West!
Yee Hah! A fun and exciting twist on the Spoons card game.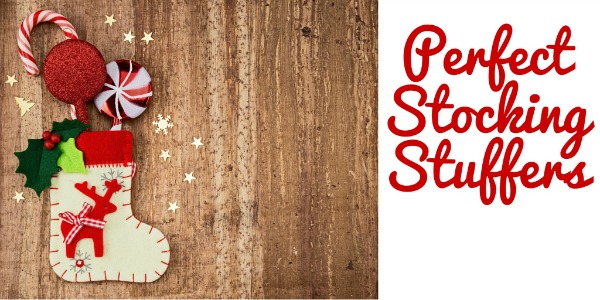 What about you? What great ideas do you have for awesome stocking stuffers? I'd love to hear all about them in the comments.
&