Are you stumped for gift ideas? I've gathered all of my best gift ideas for babies and toddlers, preschoolers, teenagers, moms and dads in one easy spot.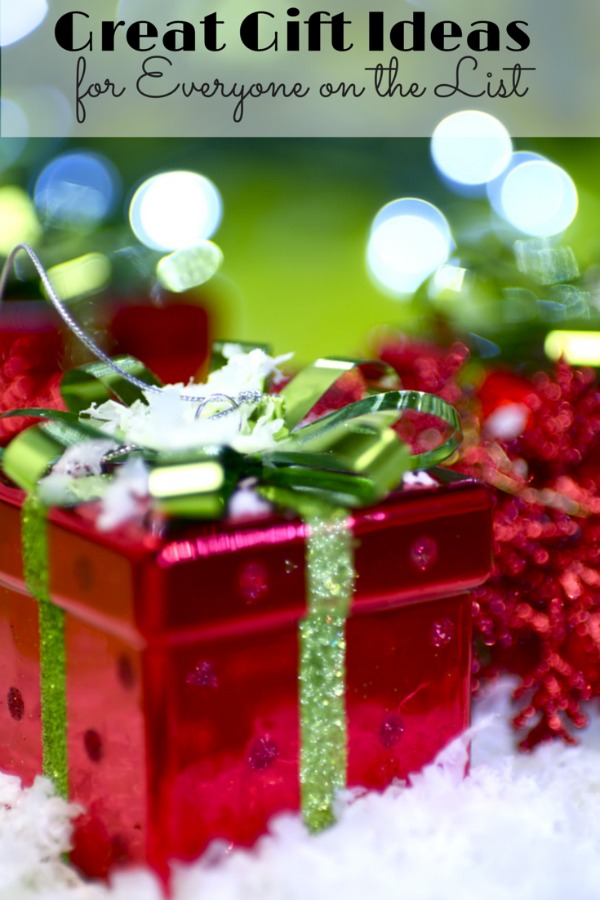 Start here to find ideas for everyone on your list.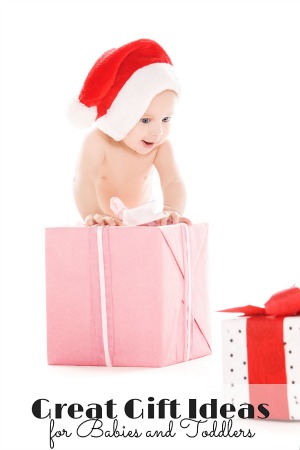 Find over 40 ideas for the littlest people on your list here – everything from artwork to music, toys to baby gear. You're sure to find the perfect gift.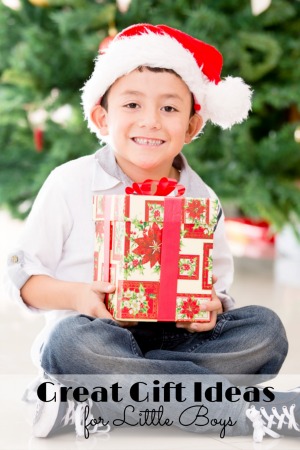 Have preschool boys in your home? Don't miss these ideas for keeping boys active, getting them interested in reading and inspiring their creative minds.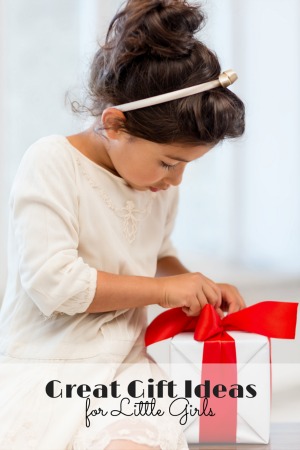 Dolls, arts and crafts kits, games and more, this list of gift ideas for little girls will get your wheels turning.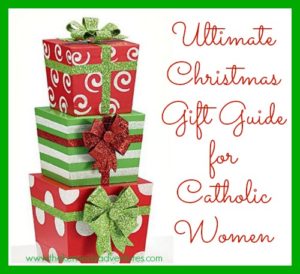 Need some ideas for a gift for a Catholic woman? No matter if she's single or married, a mother, grandmother or daughter, you'll find some unique ideas here.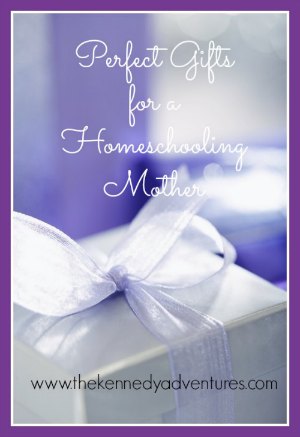 Homeschooling moms need gifts too! These ideas are specifically for a homeschooling mother. A bonus? Some of these are inexpensive or even free!
More gift list ideas
I've looked around and found more amazing ideas for gifts for everyone on your list.
As a relaxed classical homeschooler, this list appealed to me. I love Brandi's suggestion of the book Why Gender Matters. (I'm putting this on my must read list.)

Every book lover will find unique ideas here from Karen. I know Rachel would love the digital bookmark!

Working on my prayer life is one of my goals for next year. Candace has some great possibilities. I'm eyeing the book Praying Scriptures for Your Children.

I do the same thing as Dawn — 'gifting' school tools for holidays and birthdays. There's a brand new easel in the garage, waiting to be unwrapped on Christmas morning.

Some day, I'll have Mystie come and organize my house. Until then, I'll just have to buy myself another storage clipboard.

Mystie also reminds us that our jobs as mothers and homemakers are so very important — we've got to dress the part and have the right equipment. Fancy pens make a great stocking stuffer, plus they make my to do list look prettier.

I know my mother wants a cast iron pot for chili this year, and the cast iron griddle would be great in our house.

Gift Ideas for Everyone

Gina is a mother after my own heart, encouraging gift of experiences instead of STUFF. I've got a Kiwi Crate wrapped up as a gift for my children this year, and I'm looking forward to enjoying that time with them.

Jennifer has an amazing list of conferences and retreats geared to keep the cups of classically homeschooling mommas full.

I love this idea, and bought myself an online photography class that I'll be working through in the next few weeks. It's my gift to myself.


As a voracious reader, I LOVED Pam's list. I'm going to buy Abigail and Rachel the magnetic owl bookmarks, and pick up the Celtic ones for Brett and myself!
What about you? What's on your list?
&