Are you ready for the most AMAZING guide to Catholic gifts? Each of these items are available on Etsy – handcrafted, unique, and designed to help you celebrate your Catholic faith.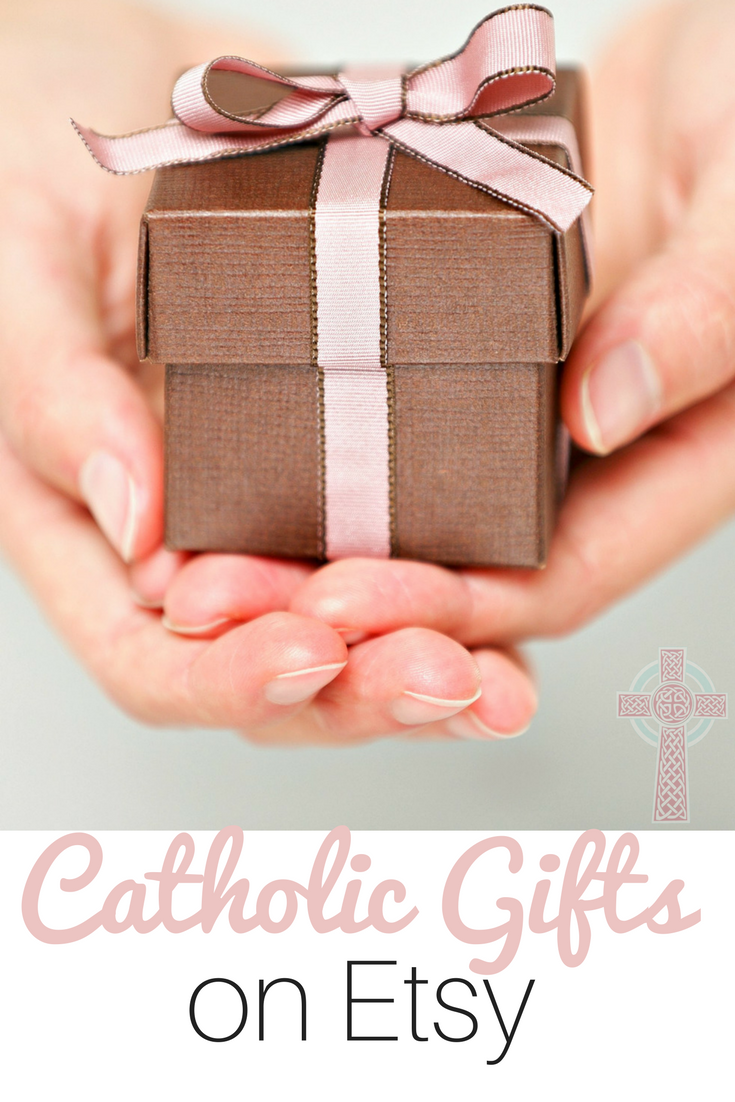 You'll find handcrafted Catholic gifts here for all of your family — moms, dads and children. Over 100 Etsy shops are represented, from artisans all over the world. Peruse inspirational prints, toys, jewelry, rosaries and more. Prices range from less than $10 all the way up to $150 for some artwork.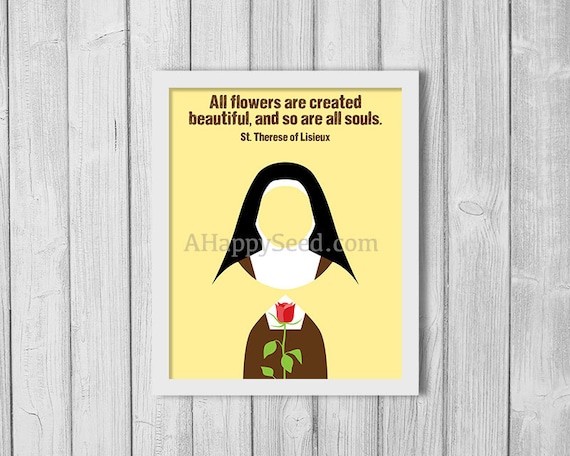 St Therese Print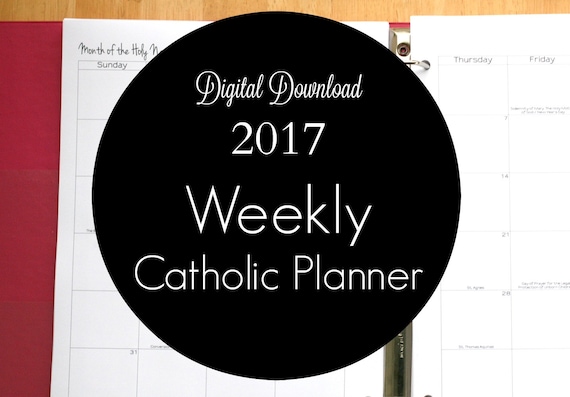 Catholic Planner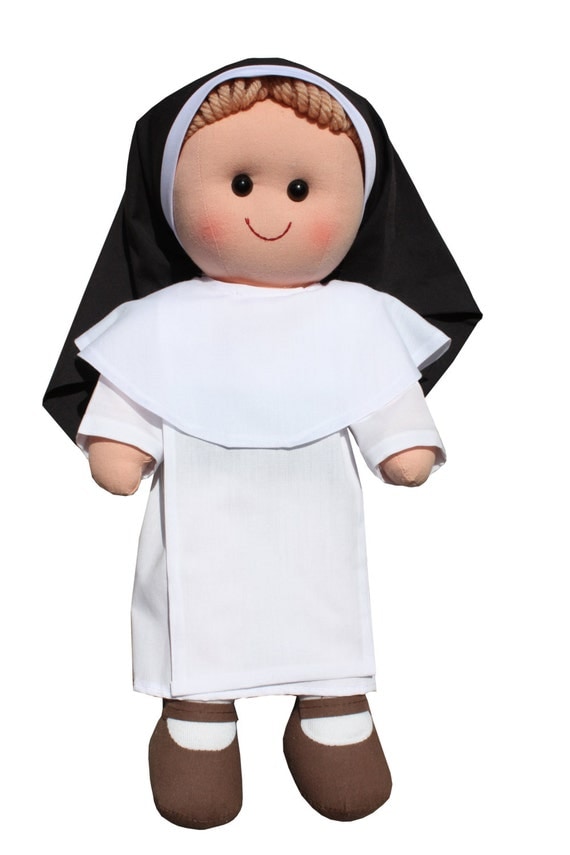 Nun Doll Sister Softy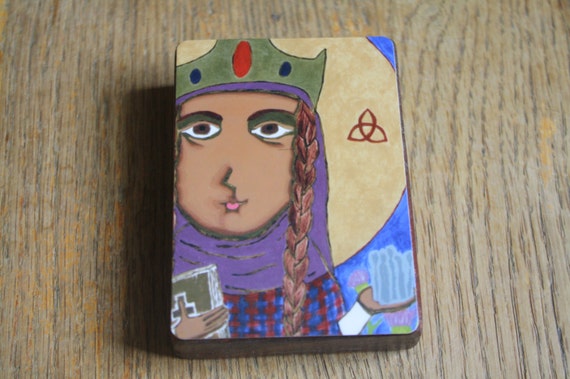 St Margaret Print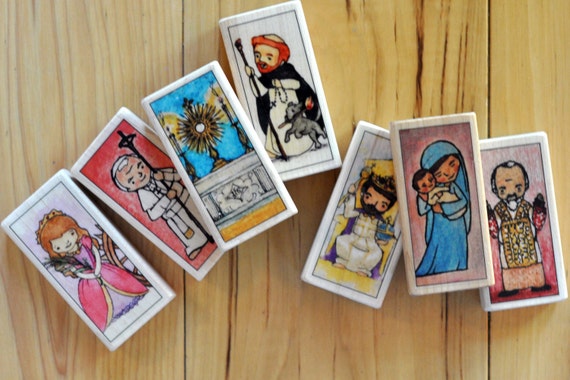 Saint Blocks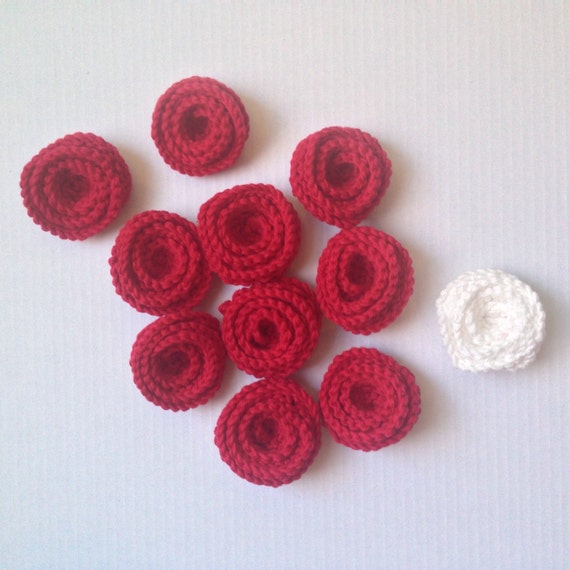 Soft Rosary Roses
&
A Happy Seed
In A Happy Seed, you'll find cute, fun, colorful and unique printable artworks and posters that encourage and inspire! Unique printable wall art in an abstract, minimalist style.
A Pondered Life
Looking for a Catholic Planner to start your year off right? Stop here.
ABC Catholic
Sister Softy stands 14 inches tall and her habit is lovingly hand crafted. She makes an excellent gift for First Communions and any other holy occasions for your little one.
ADH Toys
I love the knitted Advent wreath along with wooden painted candles – no worries about burning little hands! ADH Toys also creates gorgeous Byzantine style icons on wood for display as well — Mysteries of the Rosary, Stations of the Cross and more.
Almond Rod Toys
I've coveted this store for a LONG time. Almond Rod Toys is filled with Inspirational Catholic toys for kids and tots that encourage prayerful play throughout the liturgical year. Designed and made by a Catholic mother of 5 to help you raise up your own little saints.
Annery's Handmade
We use these Rosary Roses alongside our Printable Rosary Cards to facilitate a family Rosary. The Roses can't be broken, and they're great for keeping little hands busy.
---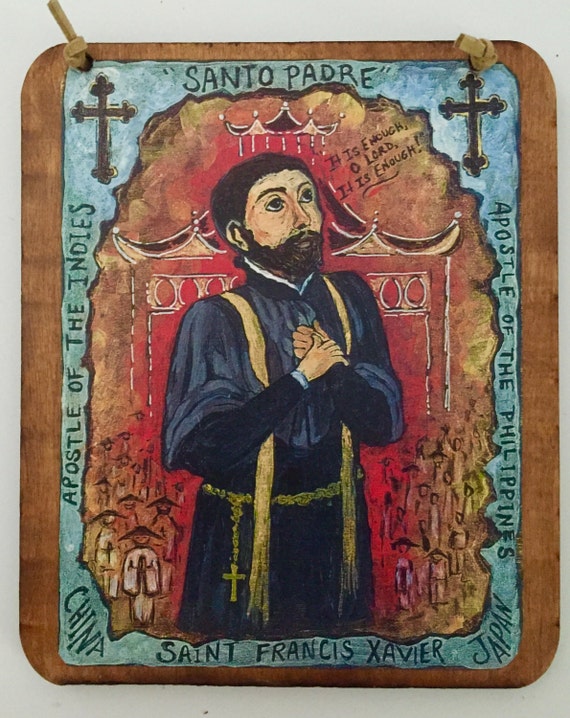 Saint Retablos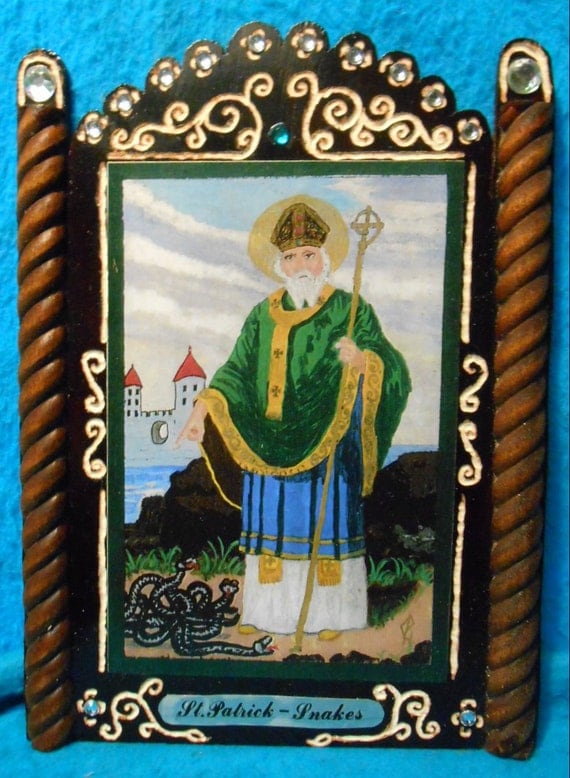 Saint Retablos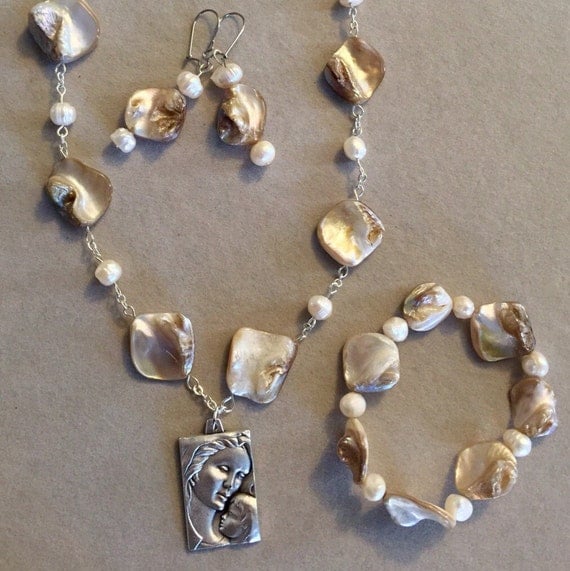 Jewelry set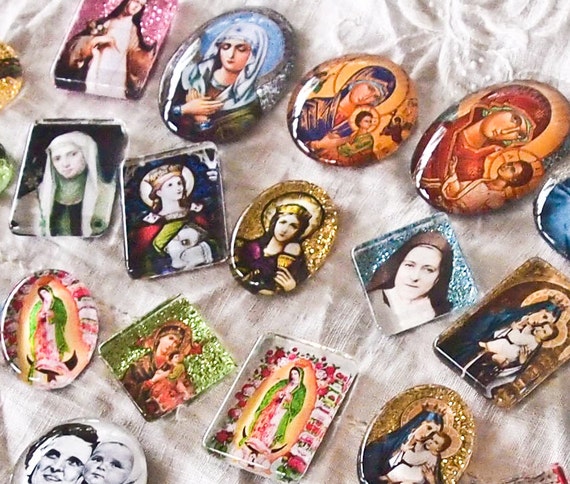 Glass Pendants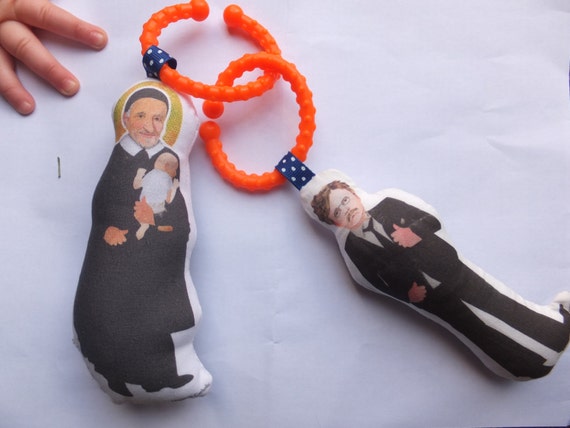 Saint Rattles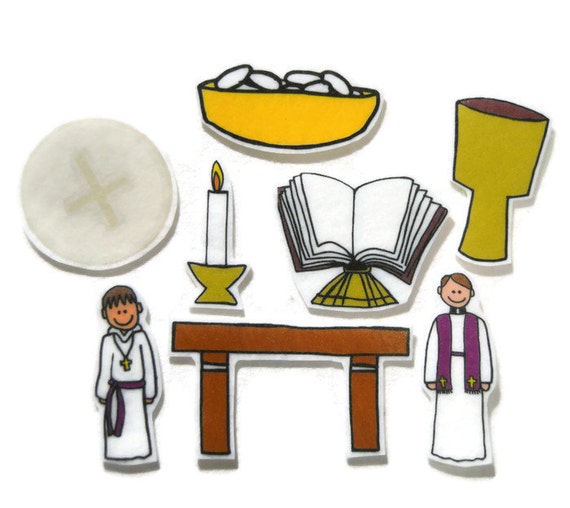 Felt Board Mass Kit
&
Art 4 the Soul
The stunning retablos from Art 4 the Soul are simply gorgeous. I'm thinking about this version of Our Lady of Guadalupe for my foyer.
Artzkalore
Looking for even more retablos? Artzkalore has lots of patron saints available.
Ave Maria Crafts
I'm in love with the handcrafted rosaries over at Ave Maria Faith Crafts. Don't miss the jewelry sets.
Axis Mandi Shop
Finish up your shopping for children and adults, too, at Axis Mandi. For Catholic women, you'll discover unique religious jewelry. For children, pick up one of the Sew a Saints kits. My boys are asking for St Michael.
Babies Bow and Ties Bobbins
Over at Babies, Bow Ties and Bobbins, you'll find pre-made Saint dolls, a DIY version, and even saint doll rattles for babies and toddlers.
Busy Kid Activities
This felt piece set is perfect for your little one to learn about Catholic mass and follow along during mass or at home! This 8 piece set includes: a priest, an altar server, an altar, candle, book, chalice, host, and hosts in container.
---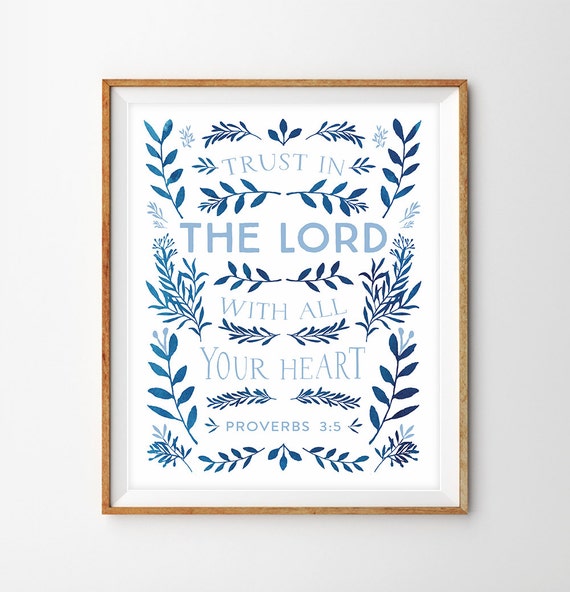 Modern Religious Prints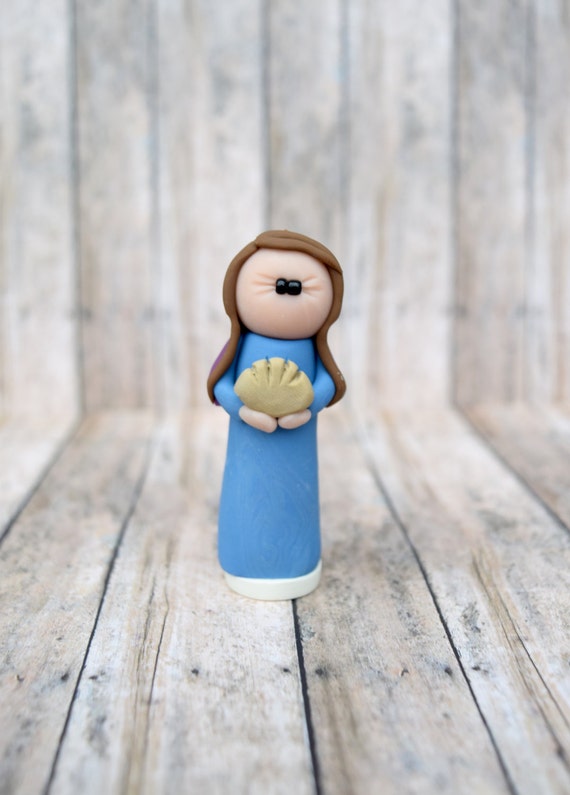 Clay Saint Ornaments (St Elizabeth)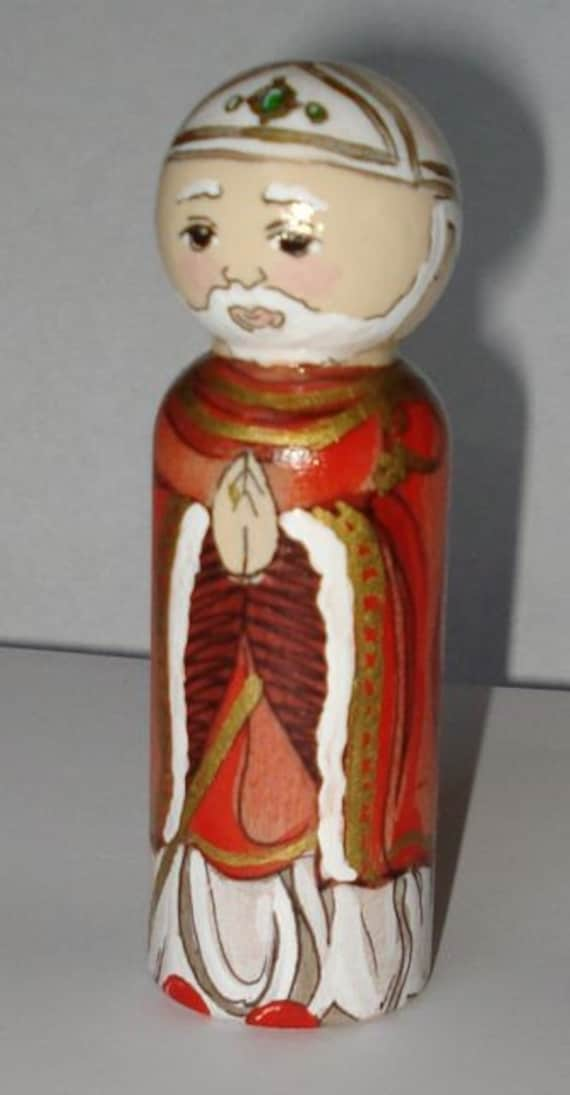 St Nicholas Peg Doll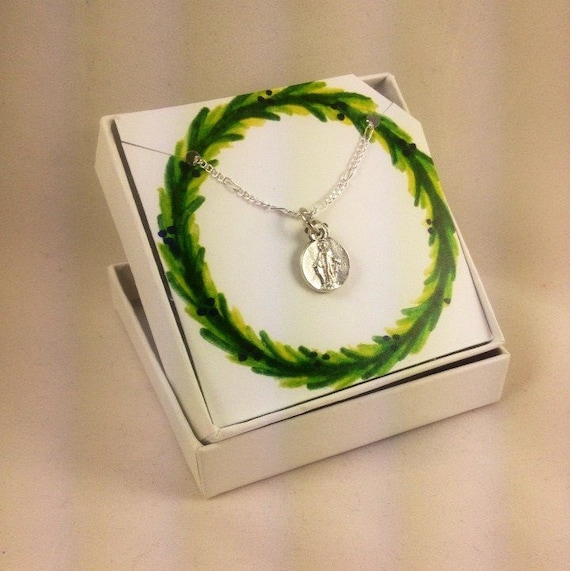 Miraculous Medal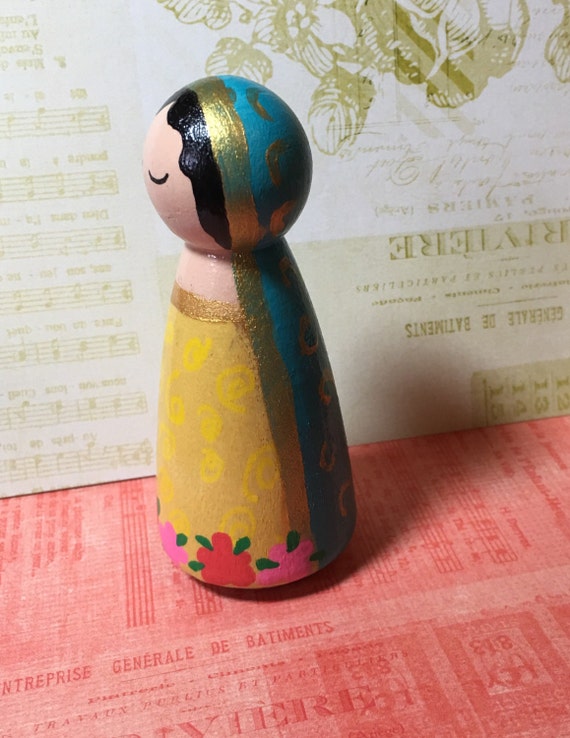 Our Lady of Guadalupe Peg Doll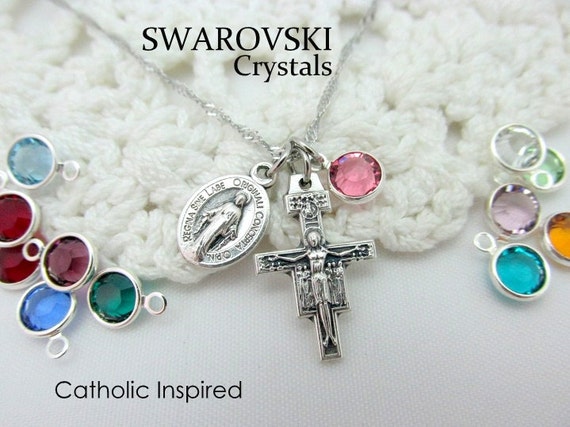 Catholic Customized Jewelry
&
BW Prints
From the BW Prints shop:
"We believe that affordable art doesn't have to lack in quality or good design. We believe that scripture prints can be modern and don't have to look like they belong at your grandmother's house."
Called and Chosen
Years ago, I collected polymer clay ornaments. I had quite a collection, until my basement flooded and they were ruined.
I'm starting another set, with these amazing saint ornaments/figurines from Called and Chosen. I'm going to order one for each of my children — like this beautiful St Elizabeth of Hungary.
Catholic Folk Toys
Need a beautiful and unique gift for Saint Nicholas Day? Don't miss these exquisite wooden saint dolls.
Catholic Handmade
Need a gift for a Catholic woman? I love this Miraculous Medal.
Catholic Home Boutique
Have a special devotion to Our Lady of Guadalupe? Grab this OLOG peg doll for your windowsill.
Catholic Inspired
Have a daughter who needs some Catholic jewelry? You can customize these necklaces and lockets with favorite saints, birthstones and more.
---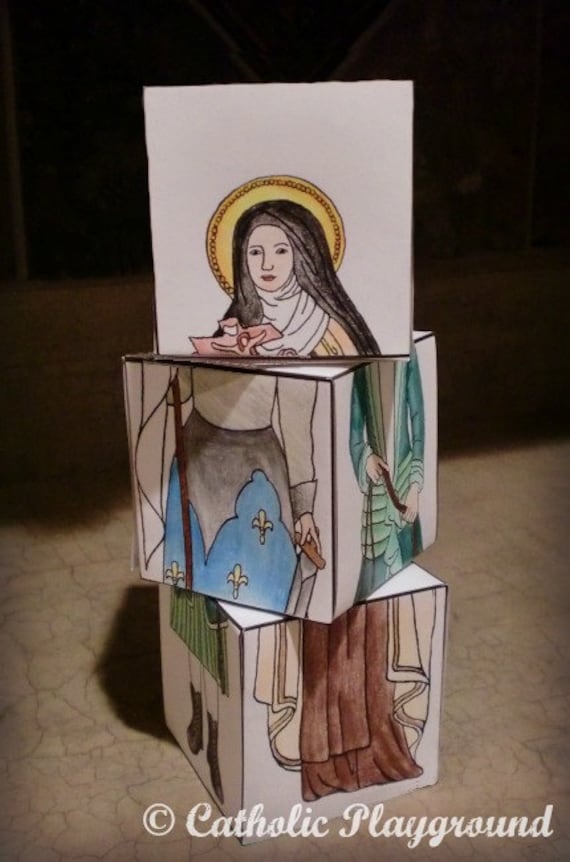 Saint Puzzle Blocks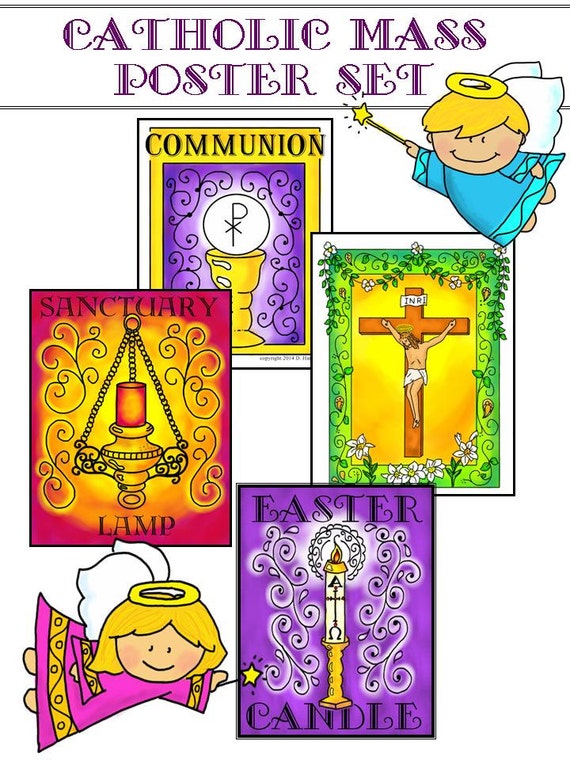 Teaching Tools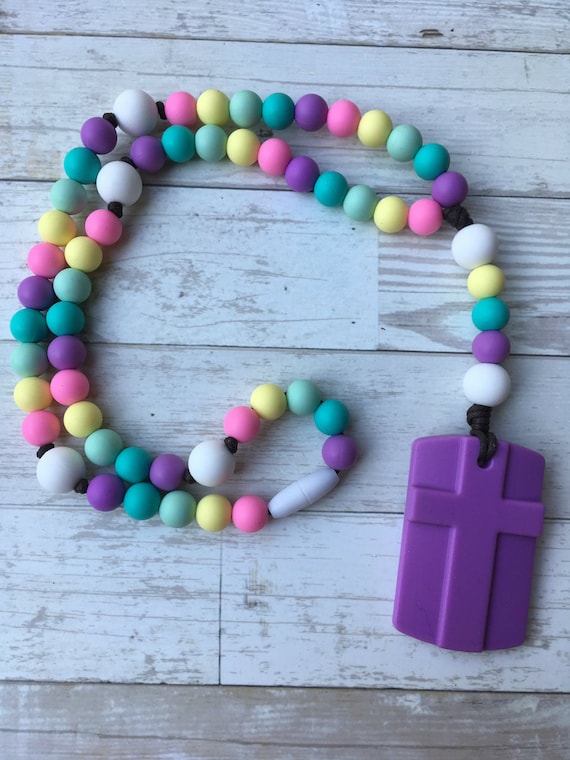 Children's Rosary from Chews Life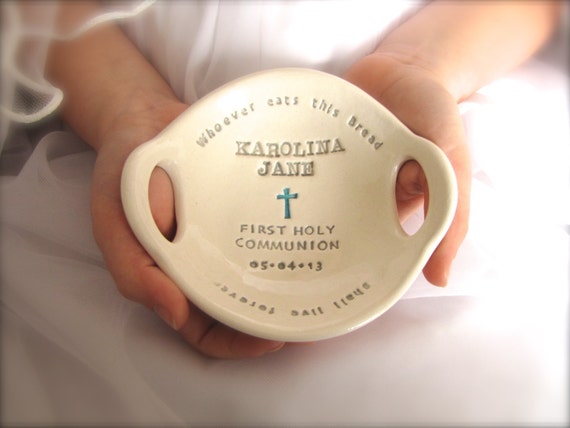 First Communion Bowl – Clarey Clay Works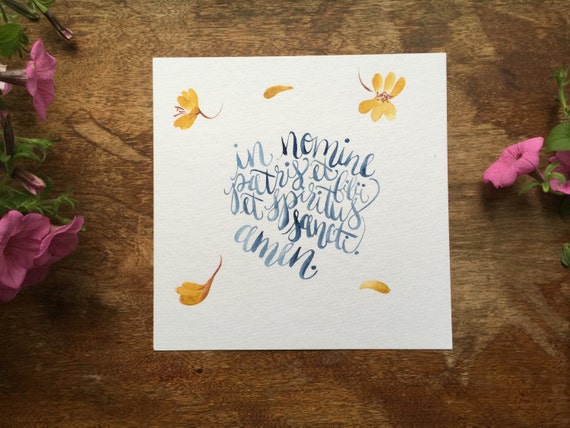 Catholic Prints from Contrite Catholic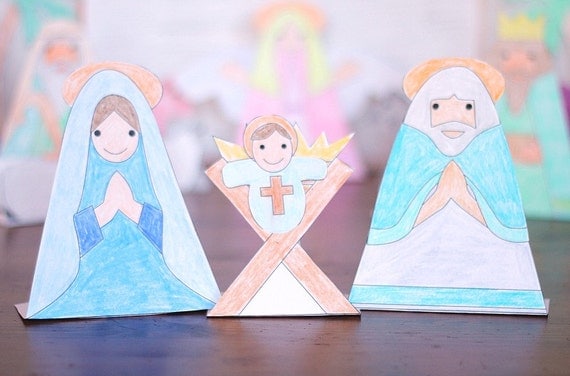 Nativity Printables
&
Catholic Playground
Looking to celebrate the saints with a fun activity? These Saints Puzzle Blocks are a perfect solution.
Catholickids JMJ
Teach your children the important elements of the Catholic Faith by providing them with these essential teaching tools.
Have kids who love art projects? Don't miss their second store, Faith in Art Club.
Chews Life
Trying to pray a family Rosary and need a indestructible version for babies or toddlers?
This bright and fun soft rosary will provide hours of entertainment for your little one! It may even keep your child occupied while you pray your family rosary! The soft, food-grade silicone is perfect for faithful pray-ers of all ages. The rosary is strung on sturdy organic cotton cord, and each decade is knotted into place. Coupled with a nubby-backed cross, this piece will pique your little one's interest in the rosary early on!
Clarey Clay Works
Commemorate this special event in their faith journey with a classic gift that will be cherished for years to come. Kept by a bedside, it's the perfect size to hold a rosary, loose change, rings or other trinkets. A functional keepsake to mark an important religious milestone!
You'll find gifts for Baptism, First Communion, Confirmation and more.
Contrite Catholic Shop
Hand-painted art prints, for the glory of God, from Rosalie Contrite.
Do Small Things With Love
One day, when I have enough time, I'm going to buy all the kits in Nancy's store and create them for my family. She has stunning Rosary Quiet Books, cross stitch patterns for the saints, Jesse Tree ornaments and more.
---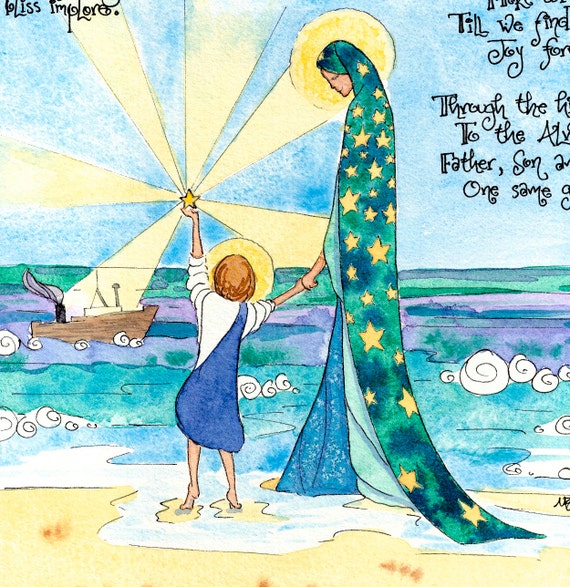 Prints from DoveTail Ink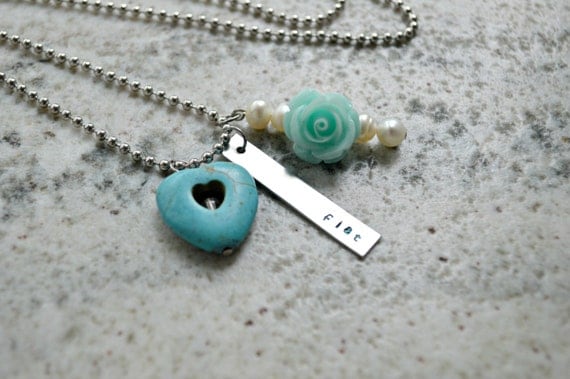 Catholic Jewelry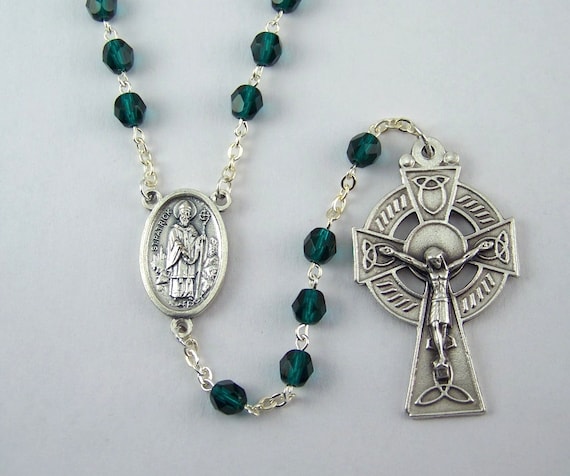 St Patrick Rosary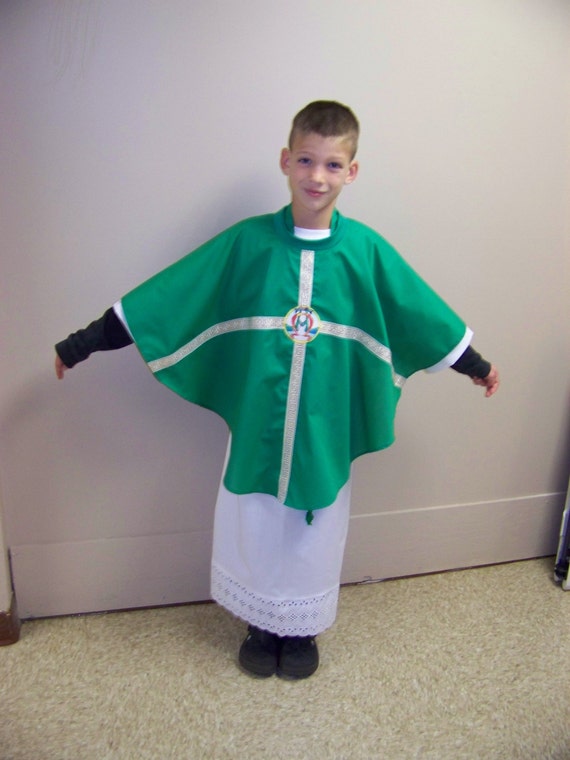 Vestments for Boys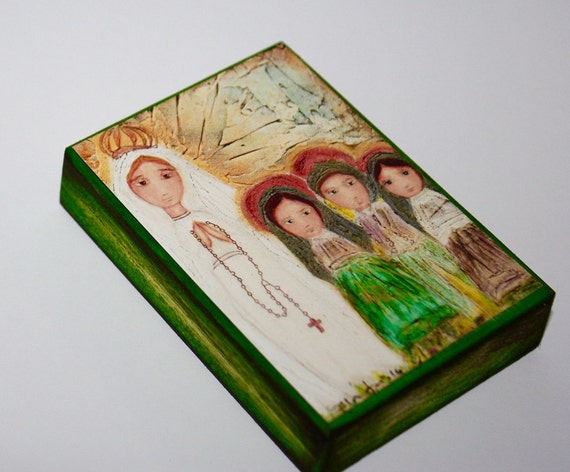 Folk Art from Flor Larios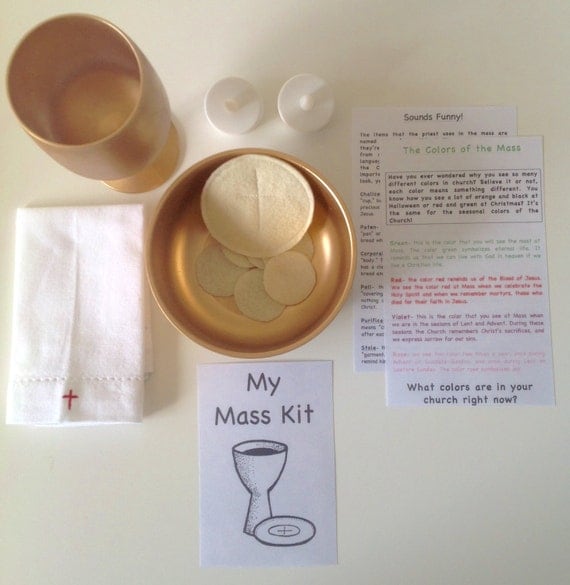 Play Mass Kit
&
Dove Tail Ink
From Dove Tail Ink:
"Looking for a unique, meaningful gift for an upcoming Confirmation, Baptism, Wedding or other celebration? You're in the right place! The bright colors and contemporary design elements in my hand-drawn, hand-painted whimsical illustrations of prayers and scripture are meant to draw the eye and serve as a gentle call to prayer and reflection. High quality, professionally run prints, notecards, and prayer cards with my original artwork make great gifts or daily reminders for your own home."
Faith and Fabric
At Faith and Fabric you'll find Christian quilt patterns, Jesse Tree ebook (with games, templates, and readings for each day of Advent), Family Activities for Lent and Easter eBook, and a few fun quilts and gifts for those important people in your life.
I love the stamped silver jewelry!
Faith Hope and Beads
Faith, Hope, and Beads creates beautiful rosaries and chaplets including awareness and birthstone rosaries
Faithful Findz
Custom made Saint costumes and devotional prayer aides
FlorLarios
Flor Larios Art specializes in hand-made, one- of- a- kind designs and images of mystical and religious icons (Madonnas, nativities, angels, and saints).
Handmade by MegK
Handmade by Meg K is the home of popular Catholic gifts and catechetical aids for children, including atrium materials for Catechesis of the Good Shepherd
---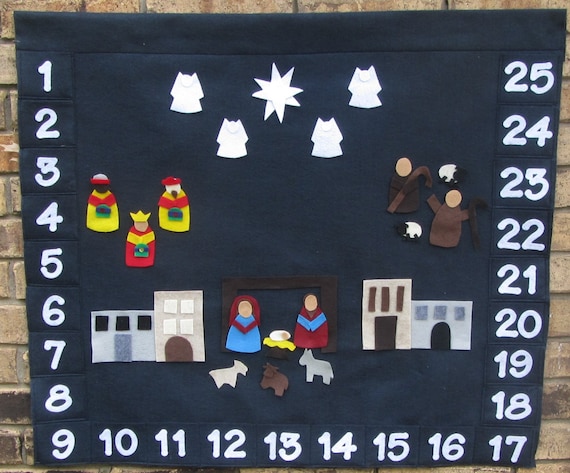 Felt Advent Calendar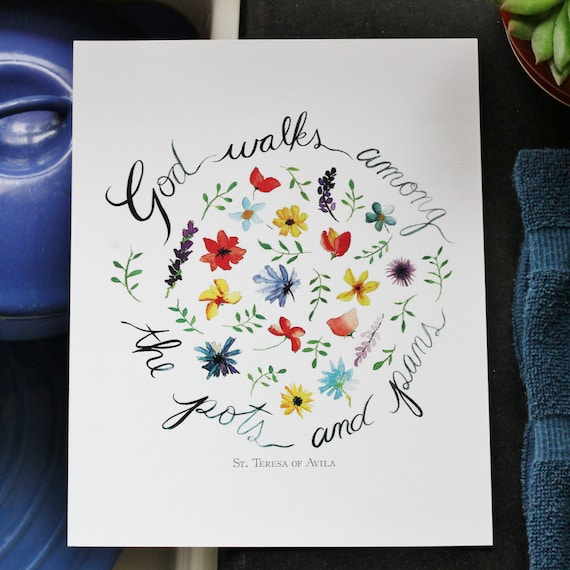 Catholic Prints for Your Home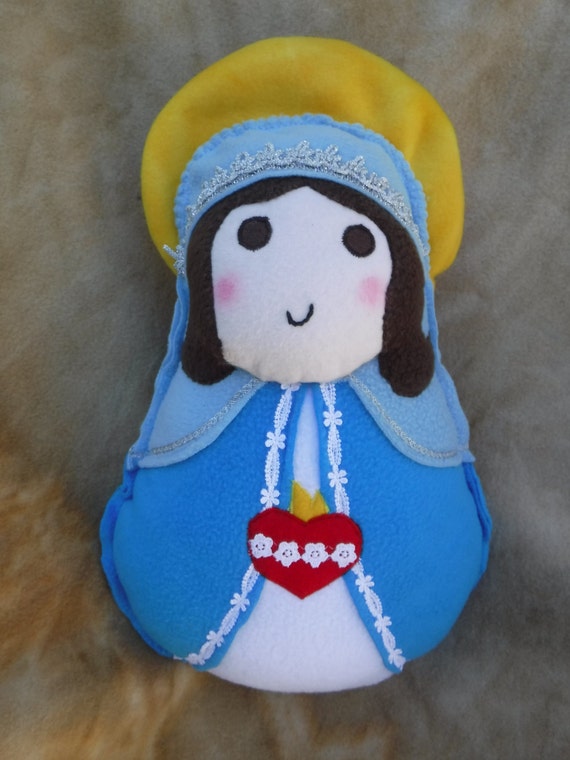 Felt Saint Dolls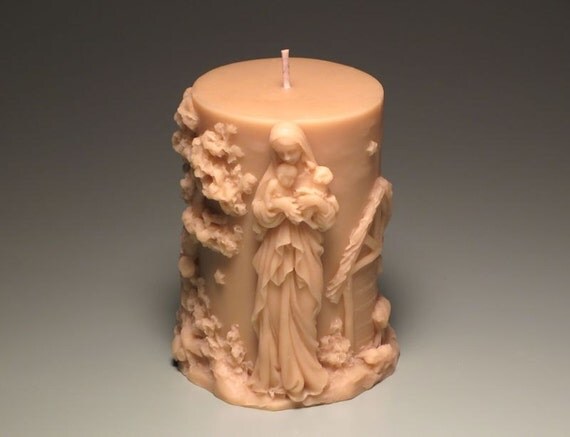 Hand Poured Candles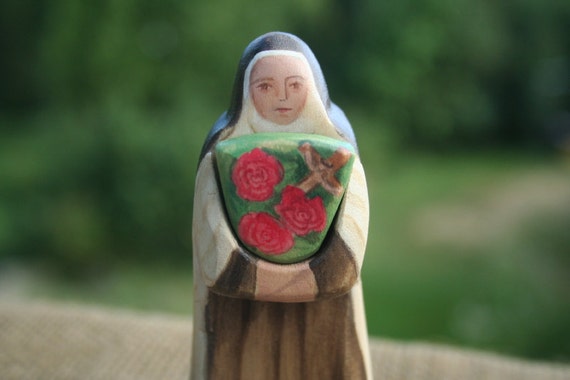 Wooden Saint Figures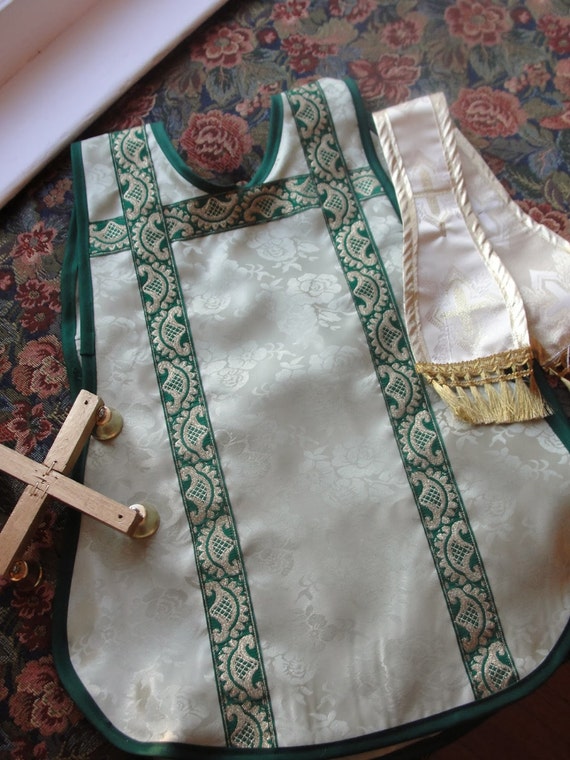 Play Vestments for Kids
&
Heart Felt Truths
Countdown to Christ's birth with a handmade Advent Calendar that retells the Christmas story while creating a beautiful nativity display. A Christ-centered Christmas tradition your children are sure to enjoy year after year! We offer DIY kits, Advent Calendars, and Deluxe Pocketed Advent Calendars, all including the same simple concept of adding daily to a retelling of the Scriptural account of Christ's birth.
Hatch Printss
Each piece sold in the shop is hand lettered or painted by Katrina Harrington.
Don't miss the Offer it Up and Morning Offering mugs!
Huggie Saint Dolls
HuggieSaints hand-sewn Catholic Saint Dolls are the perfect gifts for a Baptism, First Holy Communion, Confirmation, Feast Day, or just because. As featured in Catholic Digest Magazine (Spring 2014), these 14" x 9" super-soft saint and angel dolls are hand-made with love by Grandma Penny, using soft polar fleece and polyfil.
Illuminated Art
These stunning hand poured candles will make an excellent gift for moms, grandmothers, godmothers and Catholic teachers.
Interior Castle Goods
Looking for play vestments for your young sons? Don't miss the adorable vestments from Interior Castle Goods.
InTheLoftSueDow
Gorgeous wooden figurines, hand painted, depicting our beloved saints and biblical figures.
---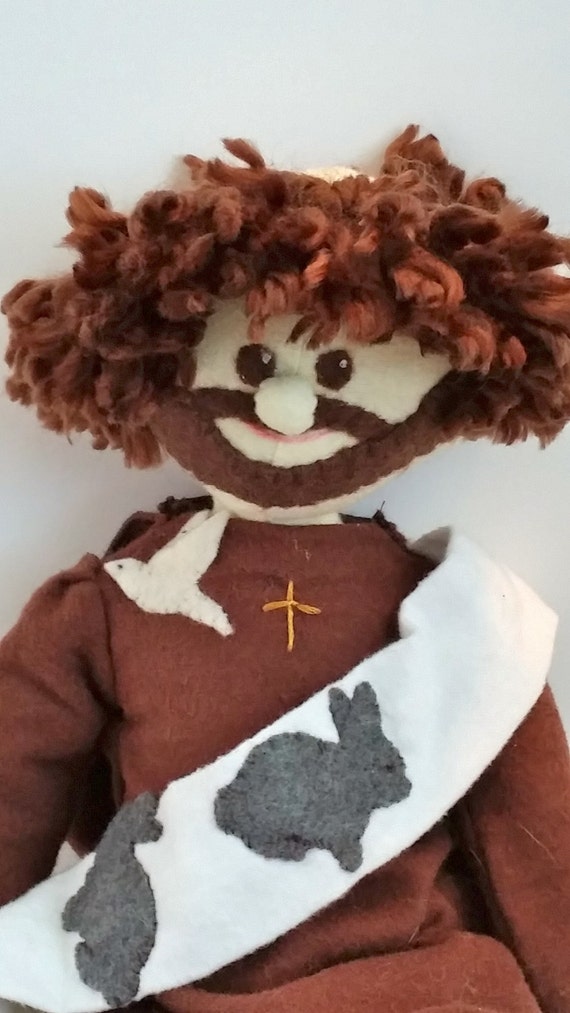 Saint Rag Dolls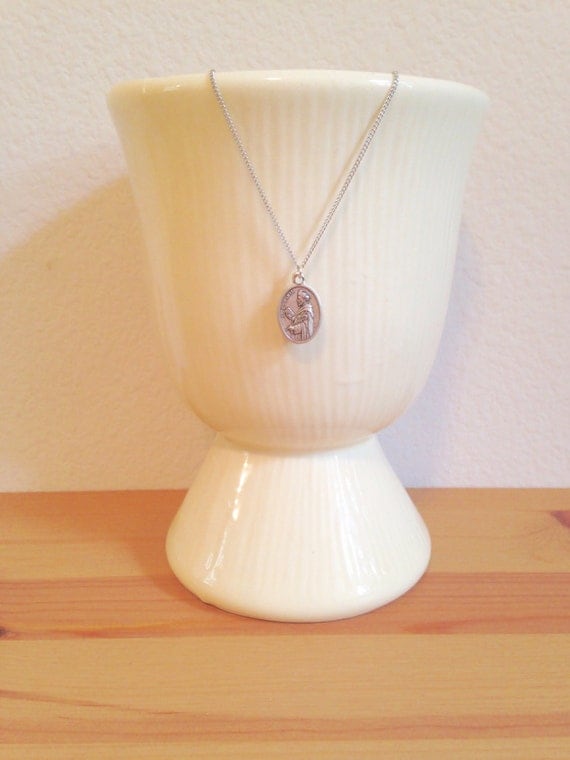 Catholic Saint Necklaces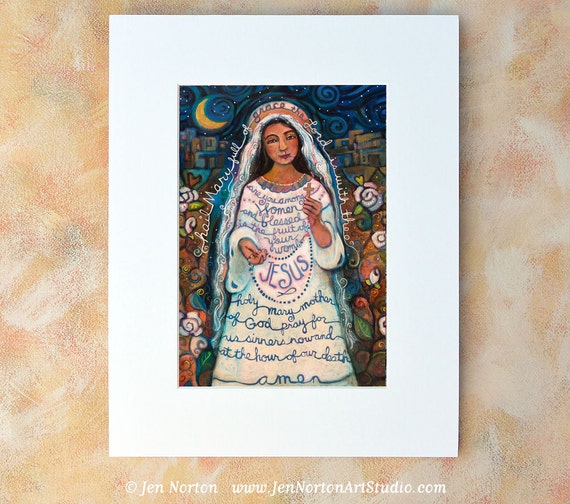 Catholic Art from Jen Norton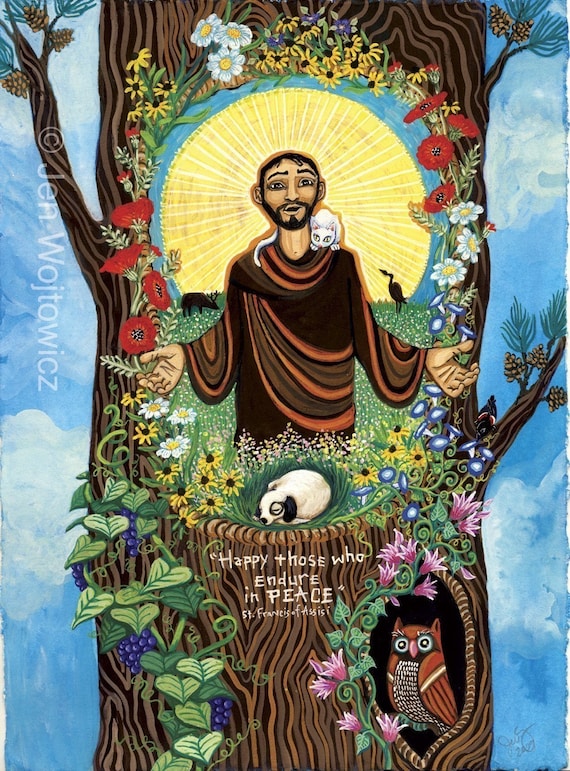 More Catholic Art for Your Walls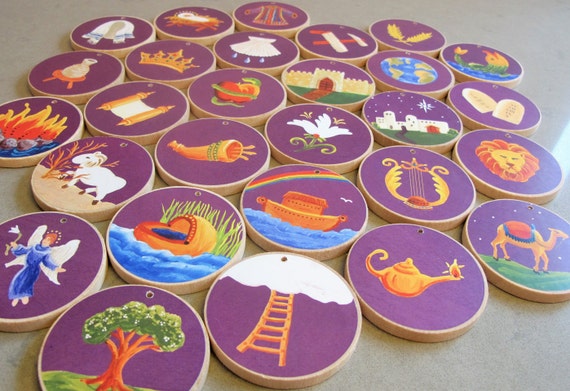 Jesse Tree Ornaments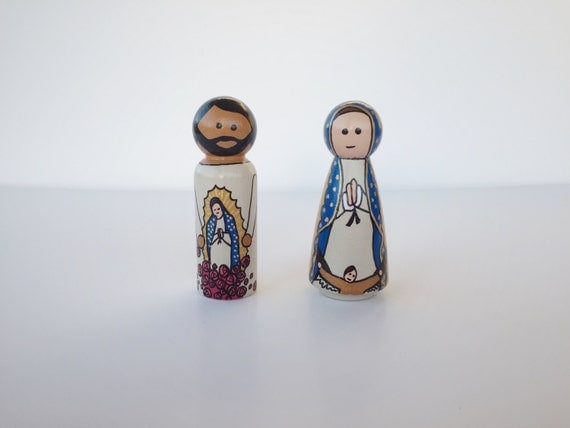 Add to Your Saints Peg Doll Collection
&
Jacob's Toy Box and Books
This shop is filled with play vestments, nun costumes, and precious Catholic rag dolls — plenty of ideas for the children on your list!
Jasper N Jade
Simple and classic, these stunning Catholic jewelry pieces would be perfect for Catholic moms, grandmothers, aunts and more.
Jen Norton Art Studio
Beautiful artwork and gifts inspired by Catholic faith, family and home. Let's share the joy of our ancient traditions with a modern, colorful twist!
Jen Wotjowicz
Searching for a unique twist on a painting of a favorite saint? Jen is your girl. I spied Blessed Margaret of Castillo and Saint Dymphna, just to name a few.
Jesse Tree Treasures
Planning a Jesse tree this season? Get started here with hand crafted sets and DIY options.
Joyfully Ginger
I'm a little obsessed with peg dolls — stop by Joyfully Ginger for more selections.
---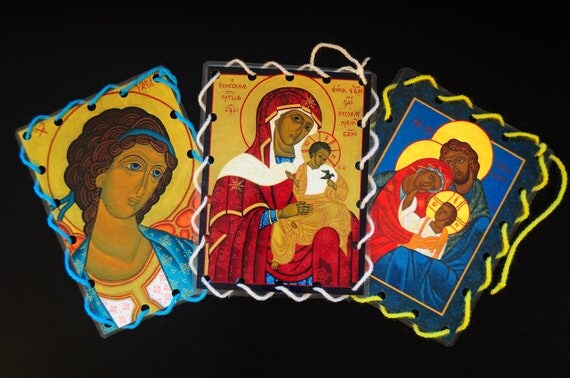 Catholic Icon Lacing Cards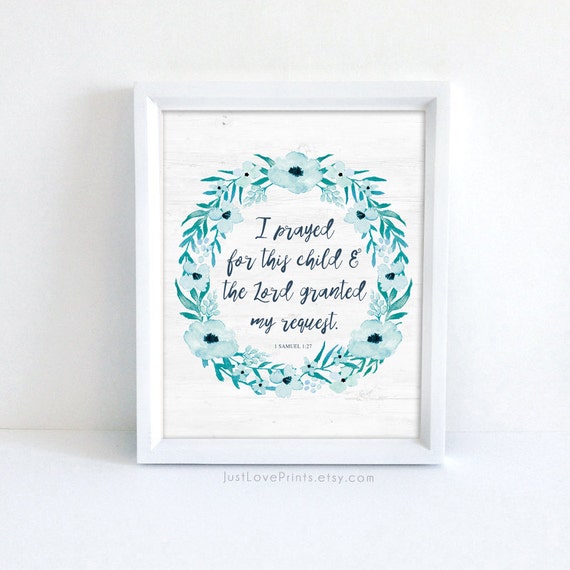 Catholic Art for Your Home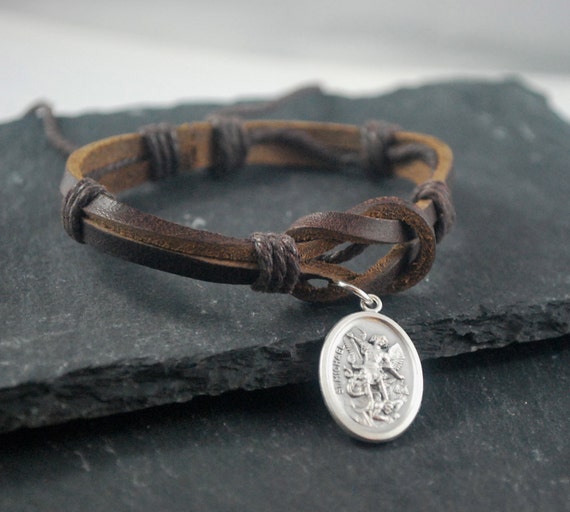 St Michael Leather Bracelet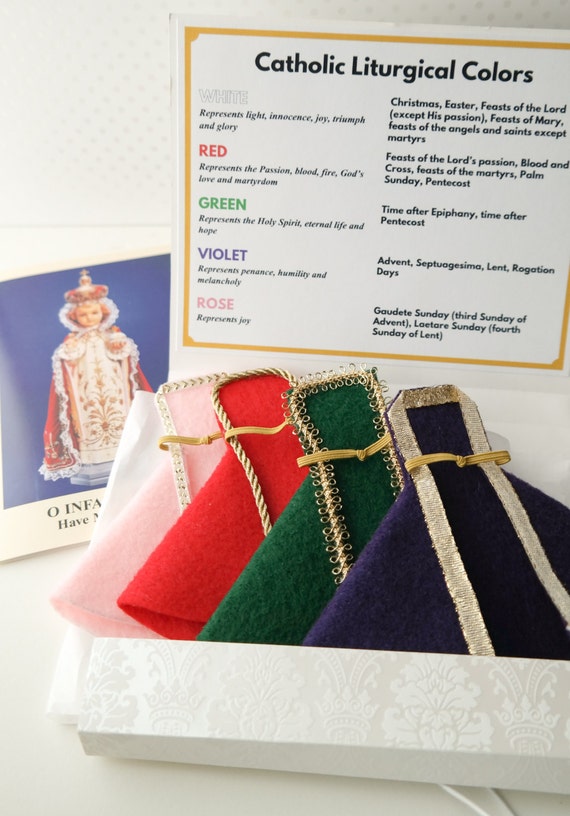 Infant of Prague and Colored Vestments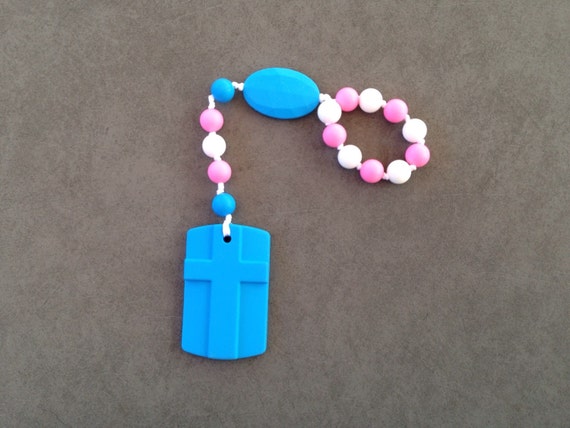 Rosaries for Little Ones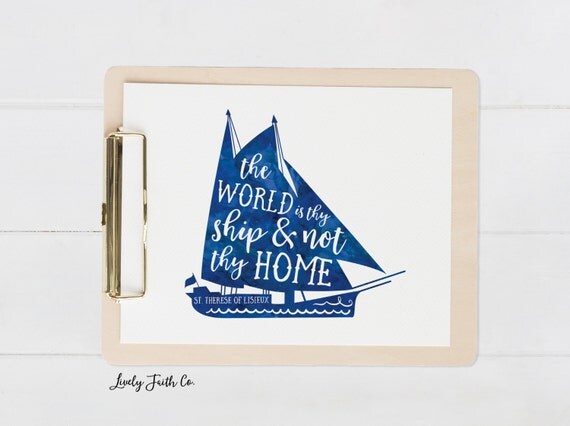 Catholic Art for Your Home
&
Juniper Plum
Do you love iconography? Don't miss Juniper Plum.
Just Love Prints
Lindsay offers Catholic home decor and gifts, including exquisite hand painted Bibles. Have a favorite quote you don't see in her store? Ask her about a custom order.
Katie Bourchier
I love the saints bracelets I found here. I'm planning on picking up some gifts for my husband and sons at Katie's shop.
Little Crown Arts
Does your family have a devotion to the Infant of Prague? You'll need to take a look at Jennifer's shop.
Little Praying Hands
Teething rosaries? Brilliant! These would make a perfect gift for a new mother, Baptism,or for preschoolers. Available in single and 5 decade versions.
Lively Faith Co
Brianna specializes in providing uplifting, faith inspired products in a variety of styles for you and your home. These prints are available as instant downloads for you to hang in your home or give as gifts.
---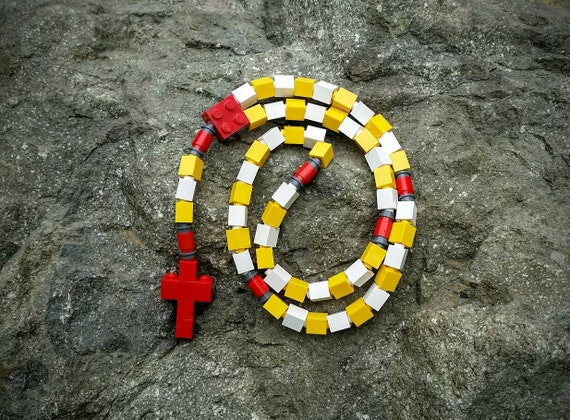 LEGO Rosary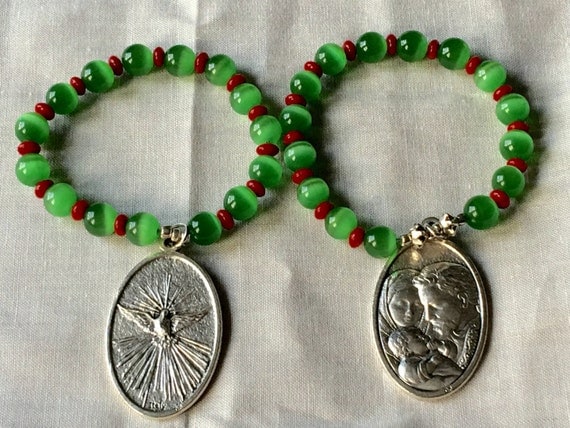 St Andrew Chaplet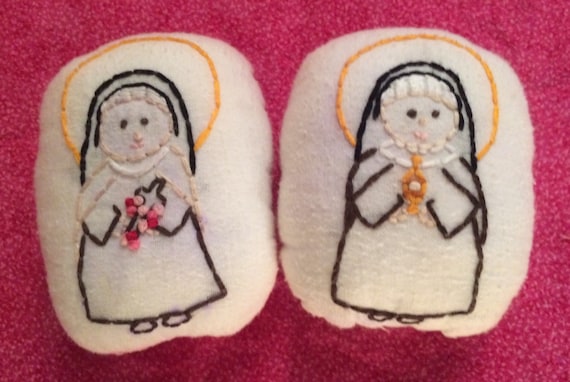 Catholic Saint Dolls for Kids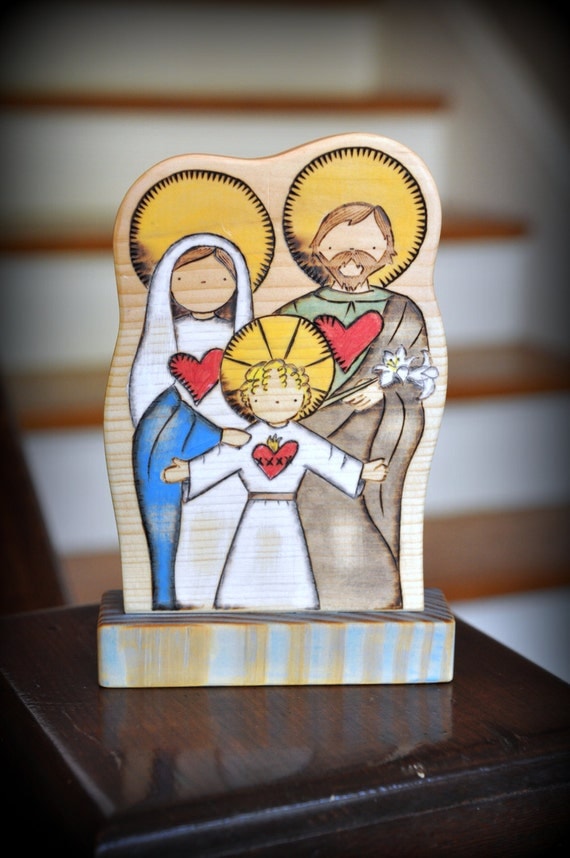 Handmade Holy Family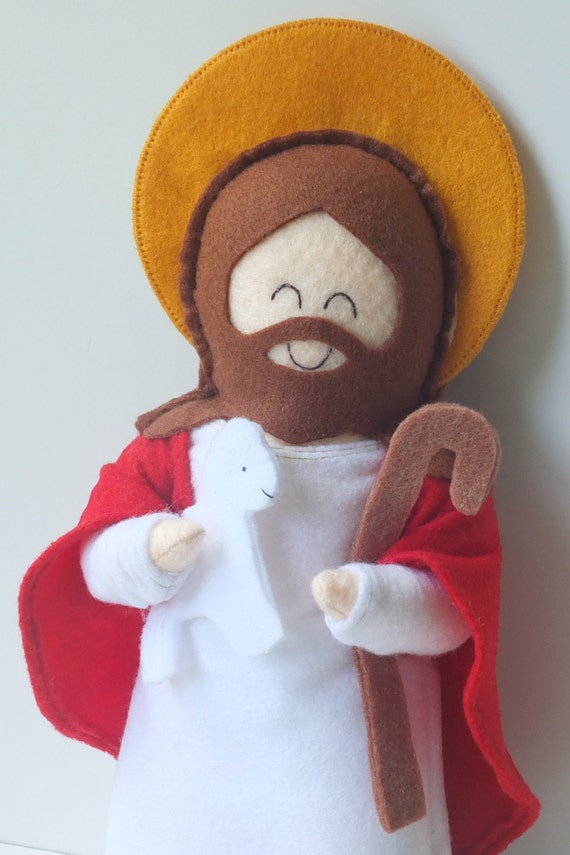 Jesus Felt Doll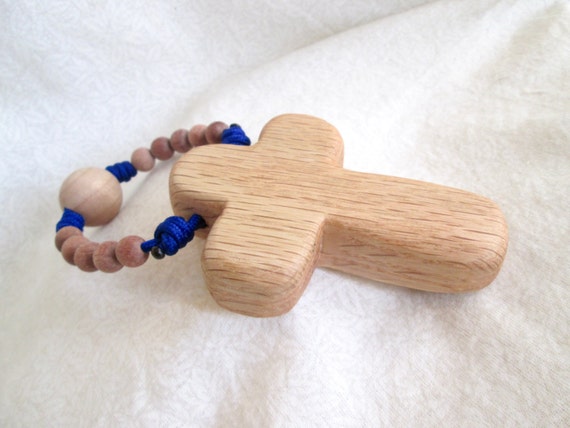 Baby Safe Wooden Rosary
&
Memento Moose
We love these LEGO rosaries so much from Momento Moose, we always give them as Baptism and First Communion Gifts.
Michelle's Catholic Crafts
Michelle's St Andrew chaplets are lovely – perfect for the upcoming St Andrew Novena.
My Catholic Kid
These Pillow Pals are adorable, and a marvelous way to introduce your children to Jesus, Mary and the saints.
Naturally Catholic
Holy Spirit inspired, custom handmade, natural, beautiful, safe, and toddler tested, Naturally Catholic toys are sure to inspire love and devotion. Free domestic shipping on every purchase!
Our Heavenly Friends
These saint dolls are lovingly made by Our Heavenly Friends from felt fabric and stuffed with 100% premium poly-fill.
The doll features a prayer on the back that tells you more about the Saint and encourages your child's relationship with their Heavenly Friend.
Our Lady of the Rosary
You'll find handmade rosaries and Catholic gifts in this shop.
---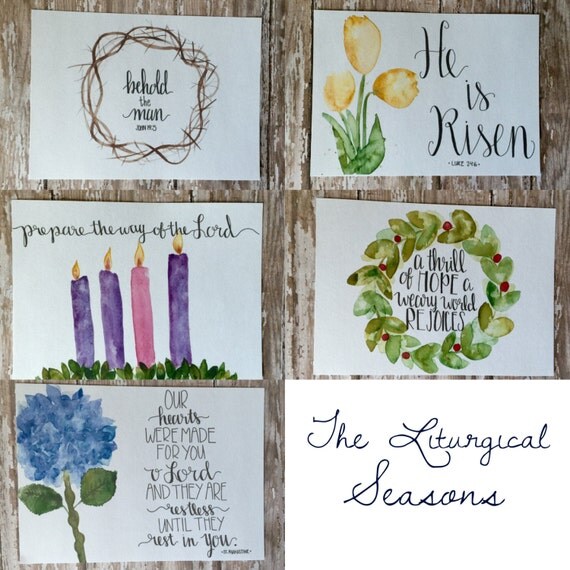 Liturgical Seasons Prints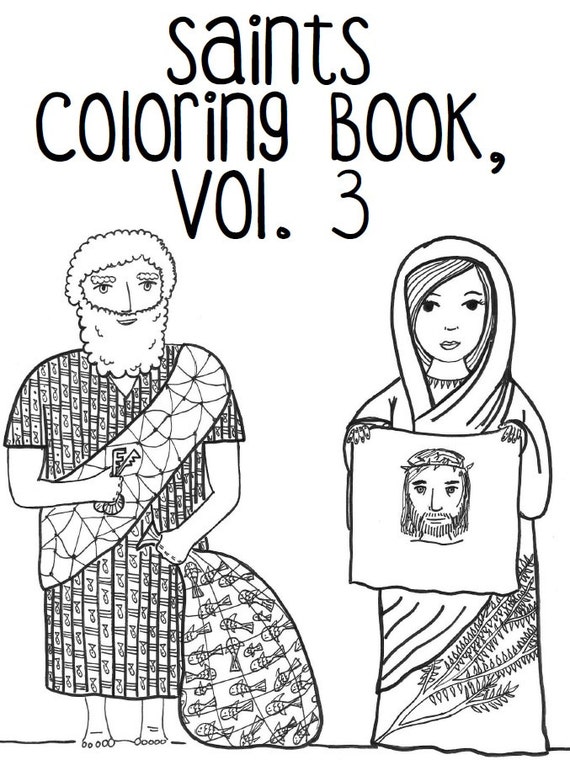 Saints Coloring Book from Paper Dali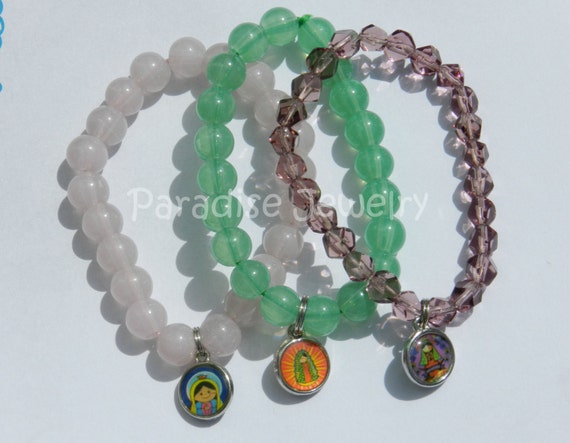 Catholic Bracelets for Girls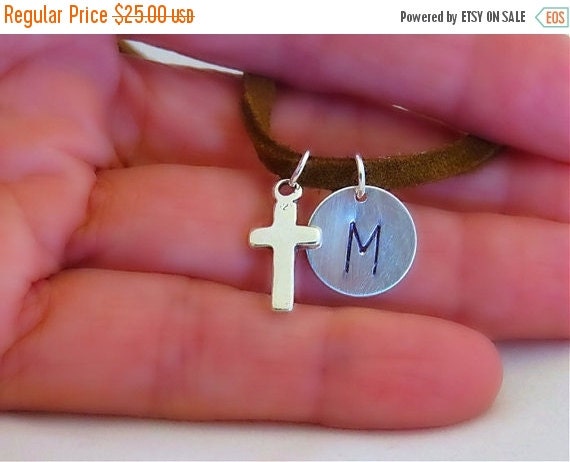 First Communion Gift for Boys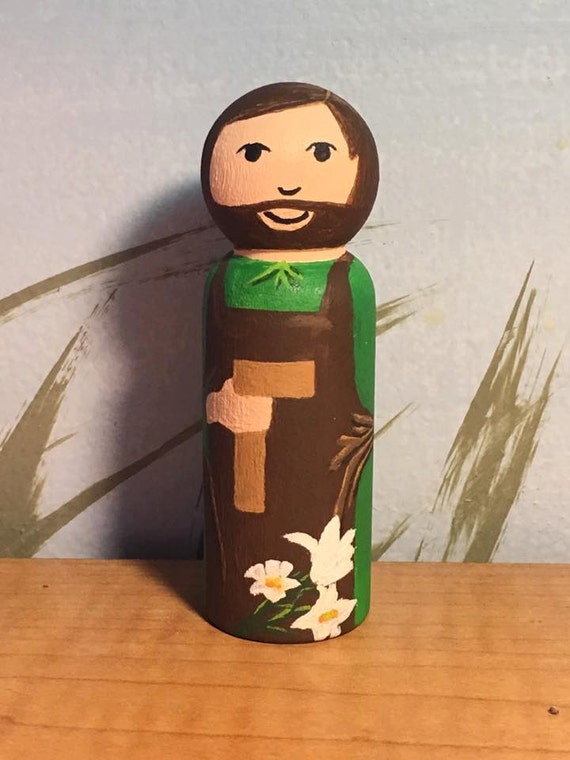 Catholic Peg Dolls — St Joseph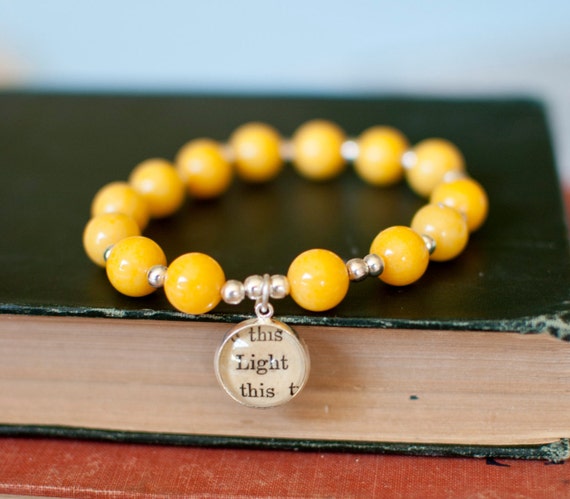 One Decade Rosary Bracelet
&
Painted Elephants
I loved these liturgical seasons prints — so easy to slip into a frame and change out with the seasons.
Paper Dali
Our family has enjoyed Paper Dali products for years. Don't miss her unique coloring pages.
Paradise Jewelry
I'm planning on using some of these bracelets for my girls as stocking stuffers. How cute!
Pearly Gates Couture
Have sons or godsons who are making their First Holy Communion soon? Pick up these masculine bracelets to commemorate their special day.
Petite Fleur Studio
Need to start a peg doll collection? These doll from Petite Fleur Studios are adorable.
Pink Salt Riot
This shop creates Rosary bracelets for today's' modern Catholic woman. I love this Luminous mysteries version.
---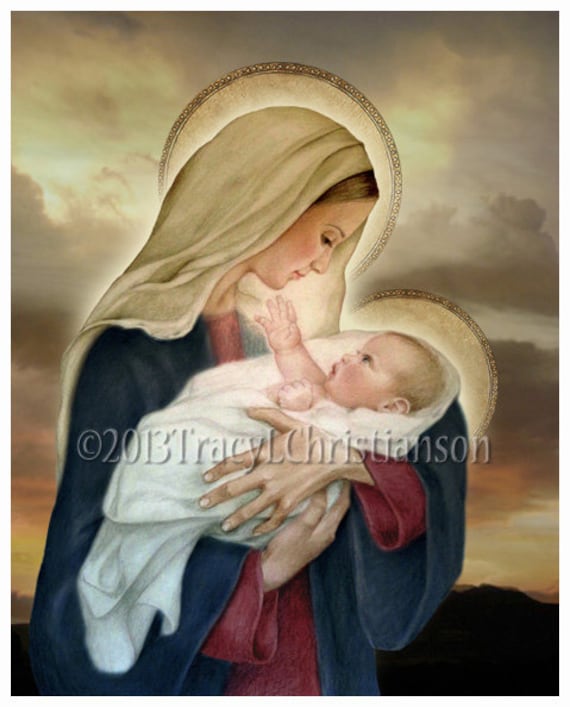 Portrait of a Saint portraits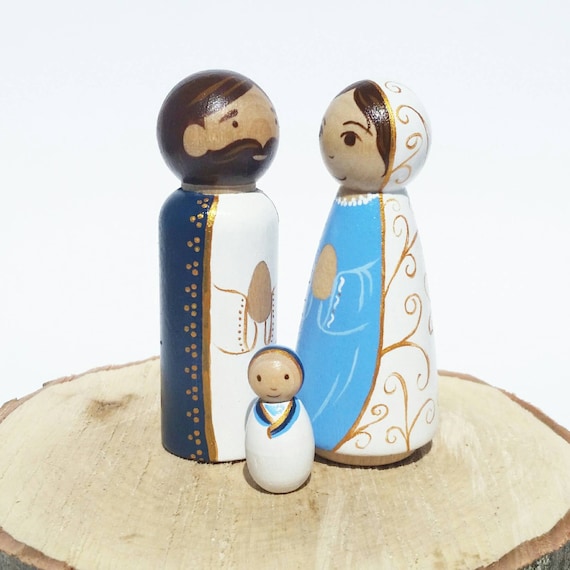 Punch and Judy Peg Dolls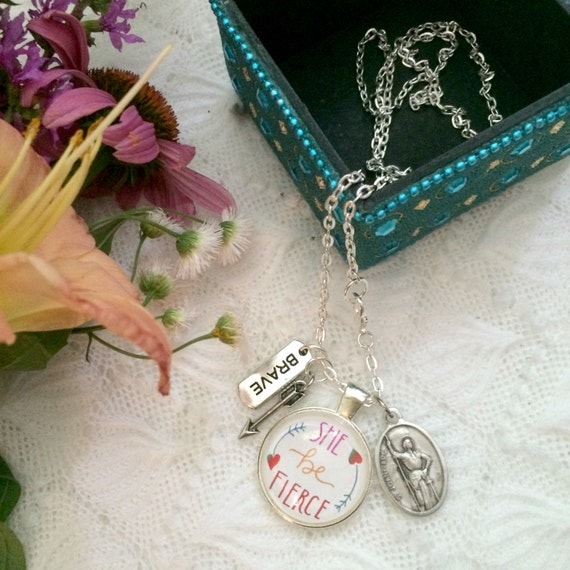 Joan of Arc Pendant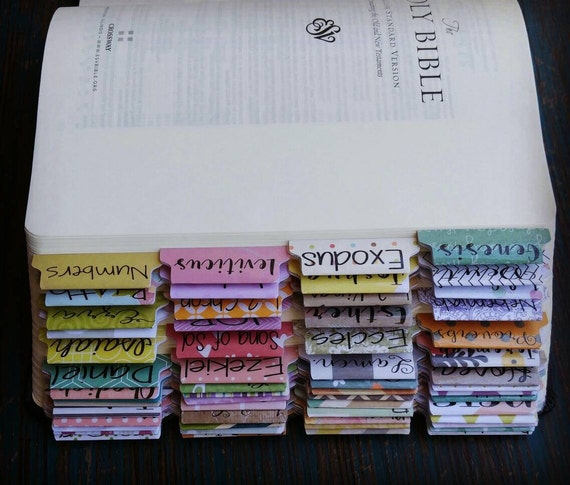 Catholic Bible Tabs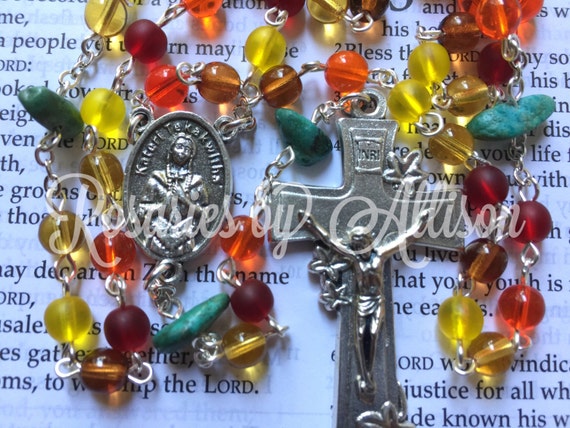 St Kateri Rosary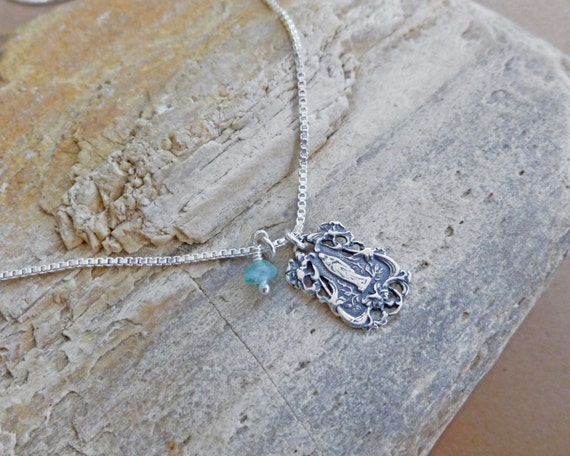 Virgin Mary Customizable Necklace
&
Portraits of Saints
This shop is a favorite in our family — I purchased a saint for each of our children with their patron saint. Years from now when my children move away, they'll take these with them.
You'll find beautiful prints of saints, blessed, Our Lady, Christ and the Holy Family. Pick your favorite, or create an entire wall of saints.
Punch and Judy Pegs
Punch and Judy Peg Dolls are super cute for introducing your children to their favorite saints.
Rakstar Designs
It's so hard to pick a favorite from Rahki's shop. From inspirational prints to faith filled jewelry, you'll find a perfect gift — even if you're treating yourself.
Reviving Hope
In the Reviving Hope store, I spied Catholic Bible Tabs, as well as beautiful vinyl decals for your Bible journal.
Rosaries by Allison
I love perusing Instagram and seeing my sweet friend Allison's stunning rosary designs.
From her shop:
"Catholicism is beautiful! The churches are beautiful, the Mass is beautiful, the vestments are beautiful, and the prayers are beautiful. Praying the rosary is also a very beautiful thing. Why not pray with a beautiful handcrafted one? I take pride in these rosaries and I hope you enjoy using them to help strengthen your prayer life."
Rosario Rosary
These beautiful Marian necklaces from Rosario Rosary are sure to delight any Catholic mom on your list!
---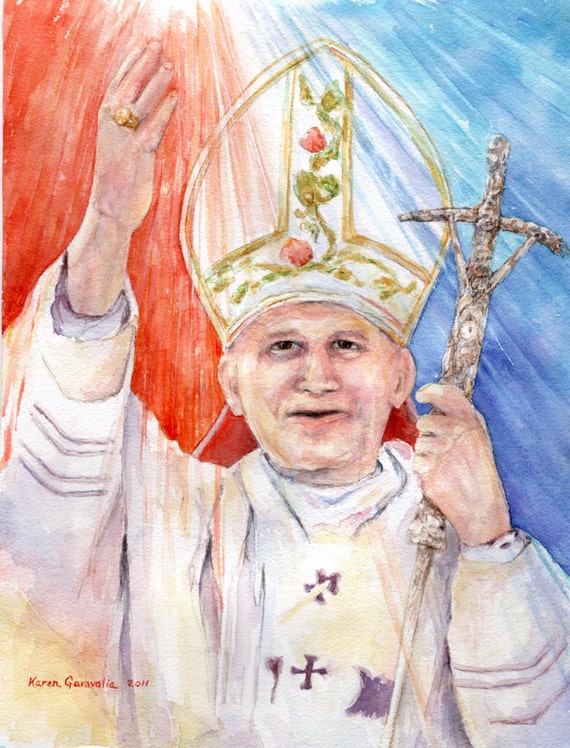 Catholic Giclee Prints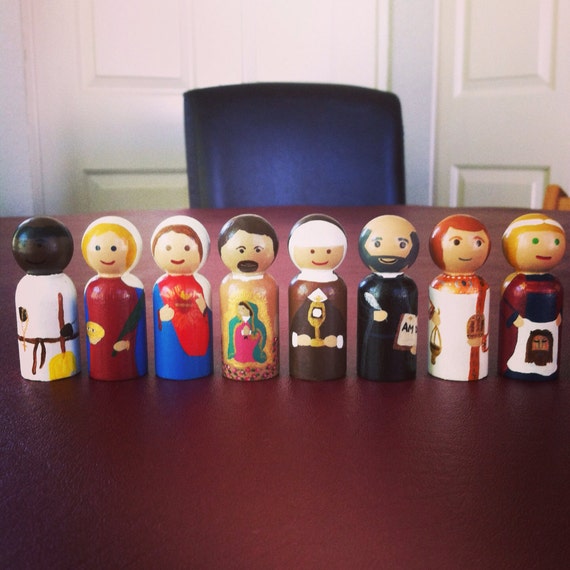 Custom Catholic Saint Peg Dolls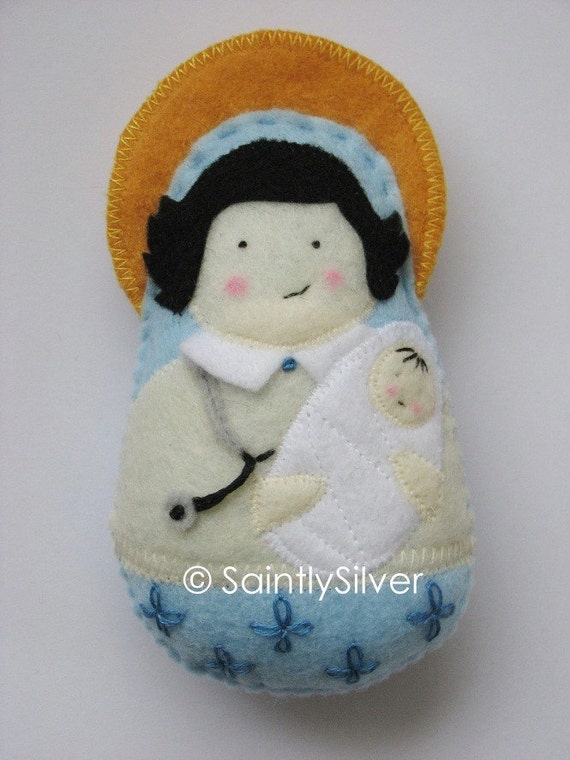 Catholic Saint Felt Dolls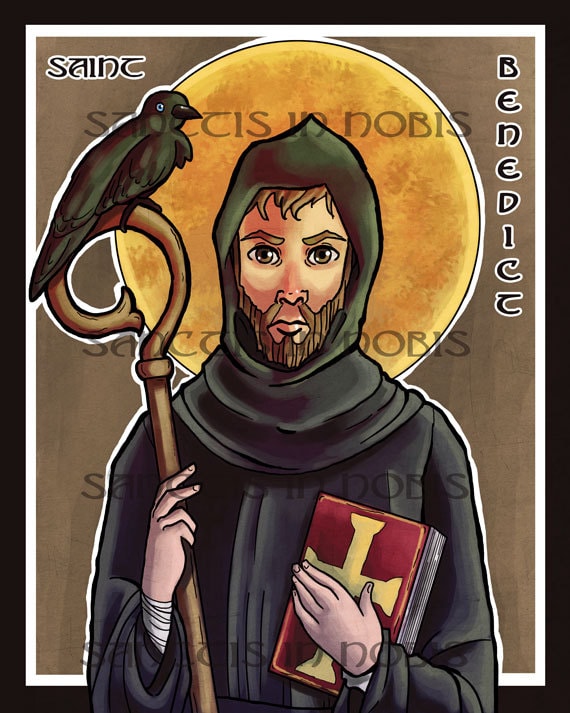 Catholic Saint Prints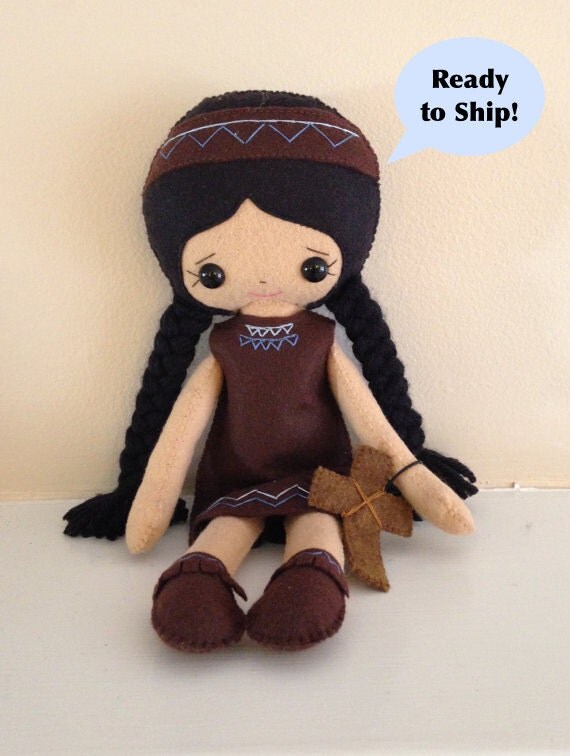 Catholic Saint Felt Dolls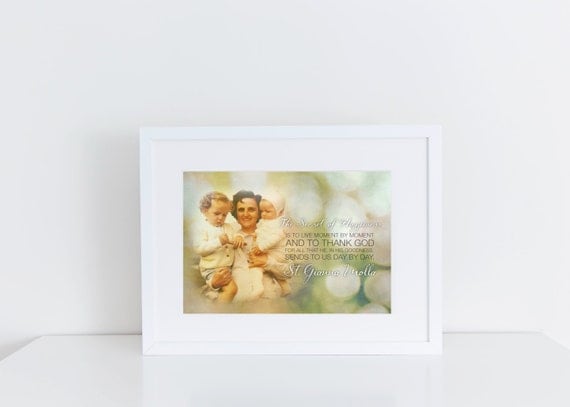 Catholic Saints Prints
&
Sacreart
Karen draws her inspiration from her faith in God and the beauty in creation. She hopes to plant little seeds of faith in all who view it.
Saintly Heart
These saints are small enough to fit in your pocket, purse, bag to carry with you to keep your little ones entertained wherever you go, or just as a faithful pocket reminder of God's love!
Saintly Silver
Saintly Silver is the creator of the of the original Felt Saint Softie, and was pictured in the New York Times! They've been making Felt Saints for over 9 years on Etsy.
Sanctis Nobis
In Sanctis Nobis, you will find whimsical illustrations of Catholic art and saints. It is Caitlin's goal to glorify God through her artwork and to remember the great saints who have gone before us to bring about the Kingdom of God here on Earth!
Sanctus Stitches
Pick up beautiful Catholic Saint dolls and finger puppets for any Catholic child on your list. Beautiful stocking stuffers.
Santa Clara Design
In the Santa Clara Design Shop, you'll find beautiful prints for your home or office from our favorite saints and Scripture.
---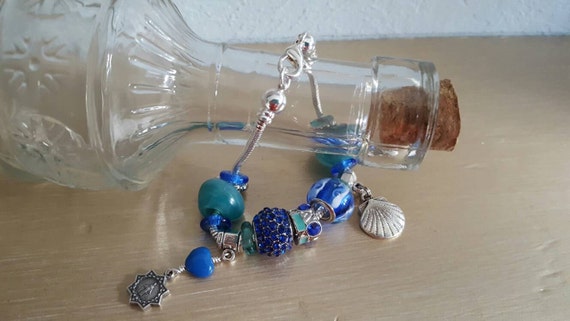 Stella Maris Bracelet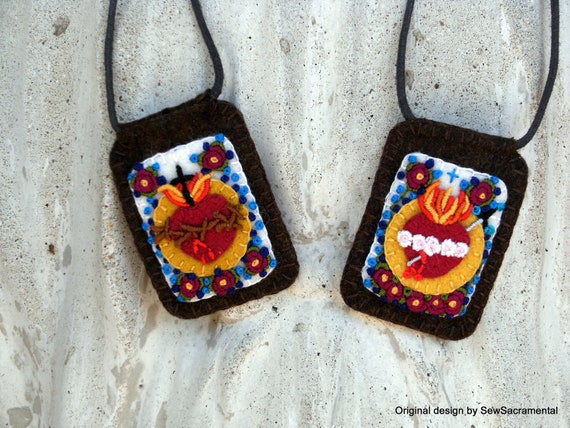 Handmade Scapulars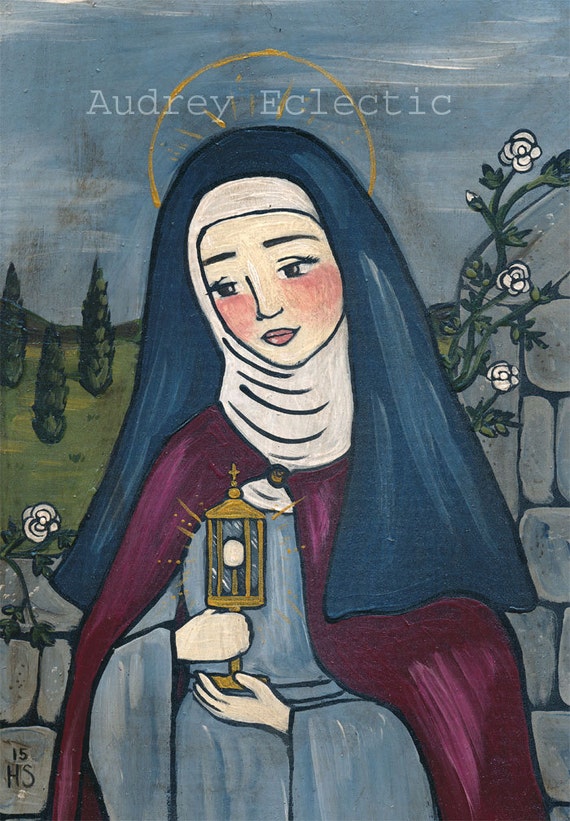 Catholic Folk Art from Audrey Eclectic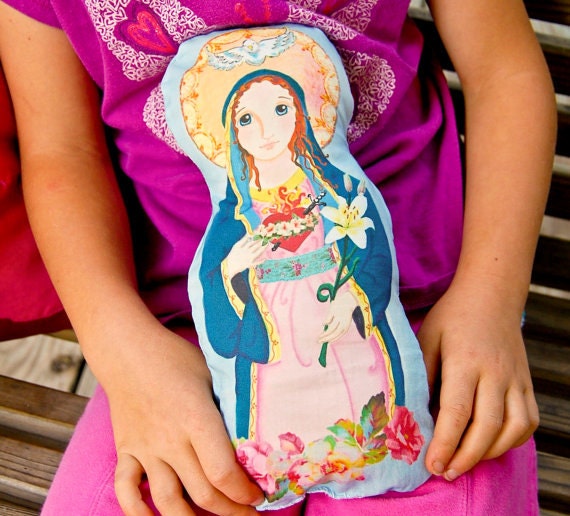 Immaculate Heart Soft Doll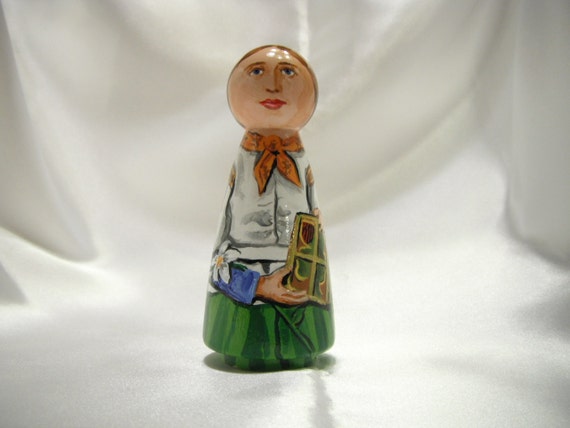 Saint Dymphna Peg Doll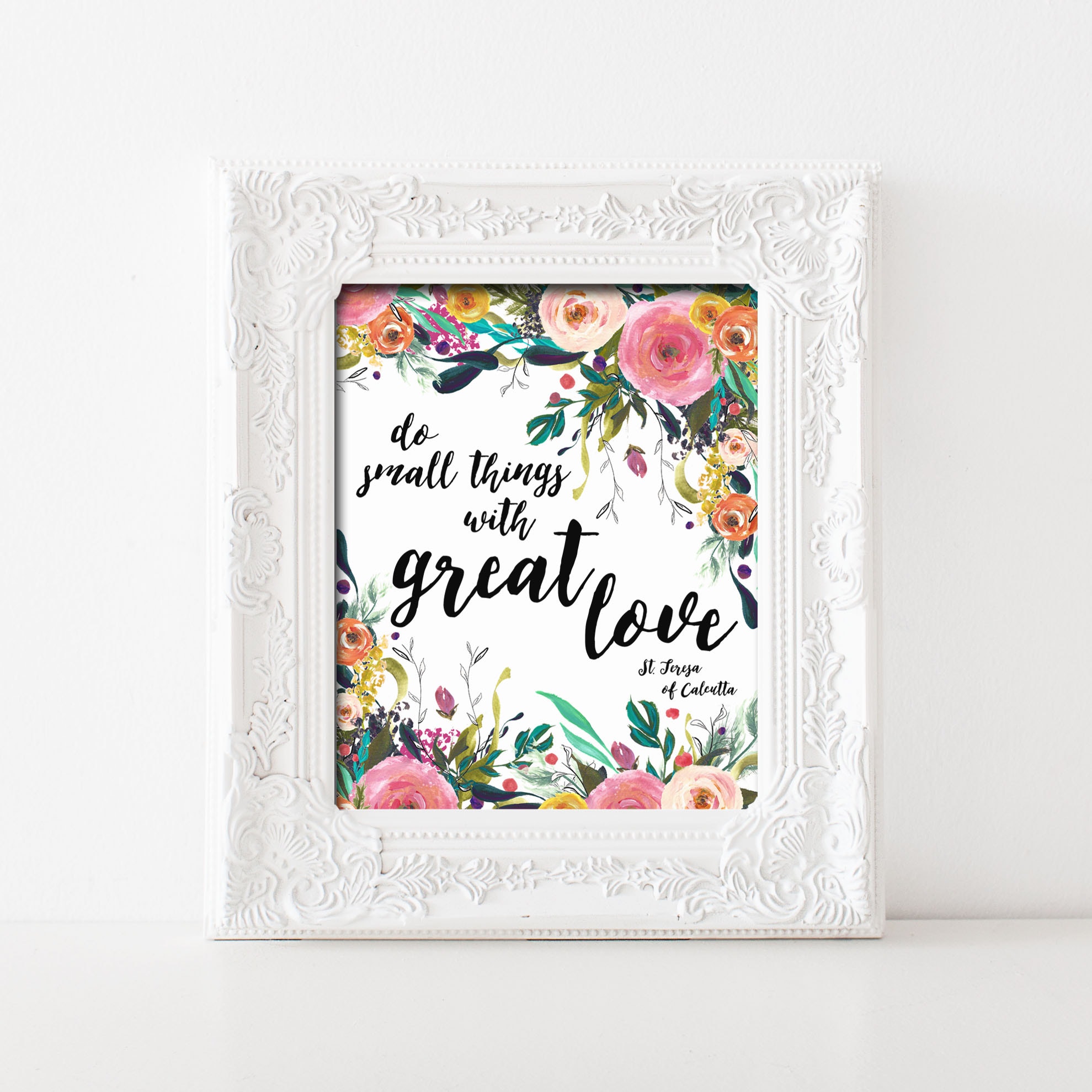 Catholic Art for Your Home
&
SaongJai
My friend Aleesa has a wonderful Etsy shop for families! I'm eyeing the Stella Maris bracelet for myself, and considering the kids' scapular for my crew.
Sew Sacramental
Need scapulars for your family? Sew Sacramental is your destination.
Slight Holm Folk
Picture one of these folk art saint prints on your walls, just in time for Advent!
St Anne Studio
The soft saint dolls in Saint Anne Studio's shop are prefect to keep your littles occupied during Mass. As a treat to yourself, pick up some Catholic jewelry while you're there.
St Luke's Brush Shop
St. Luke's Brush specializes in hand-painted Catholic Saint Dolls, religious education play sets and religious art and gifts
Sweet Little Ones Shop
Sweet Little Ones is filled with beautiful prints to decorate your home. All proceeds go toward the family's adoption fund.
---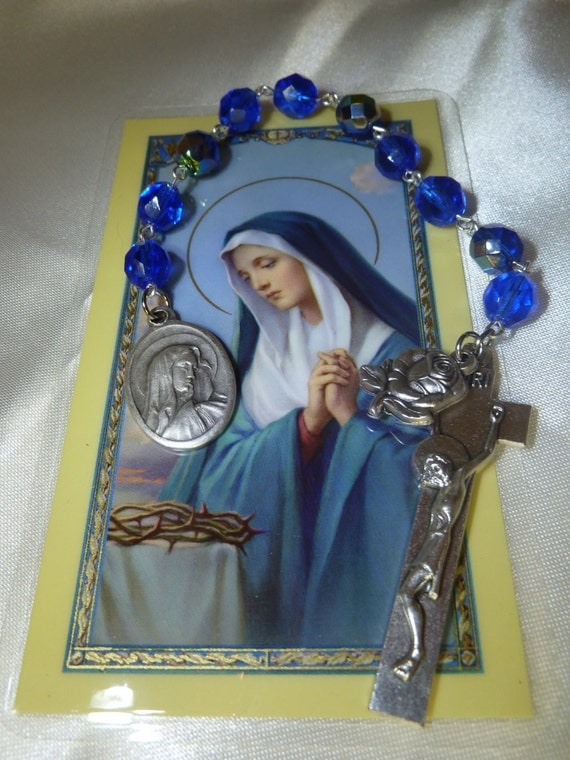 Mother of Sorrows Chaplet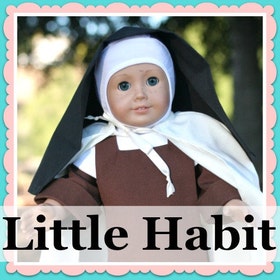 Doll Accessories from The Little Habit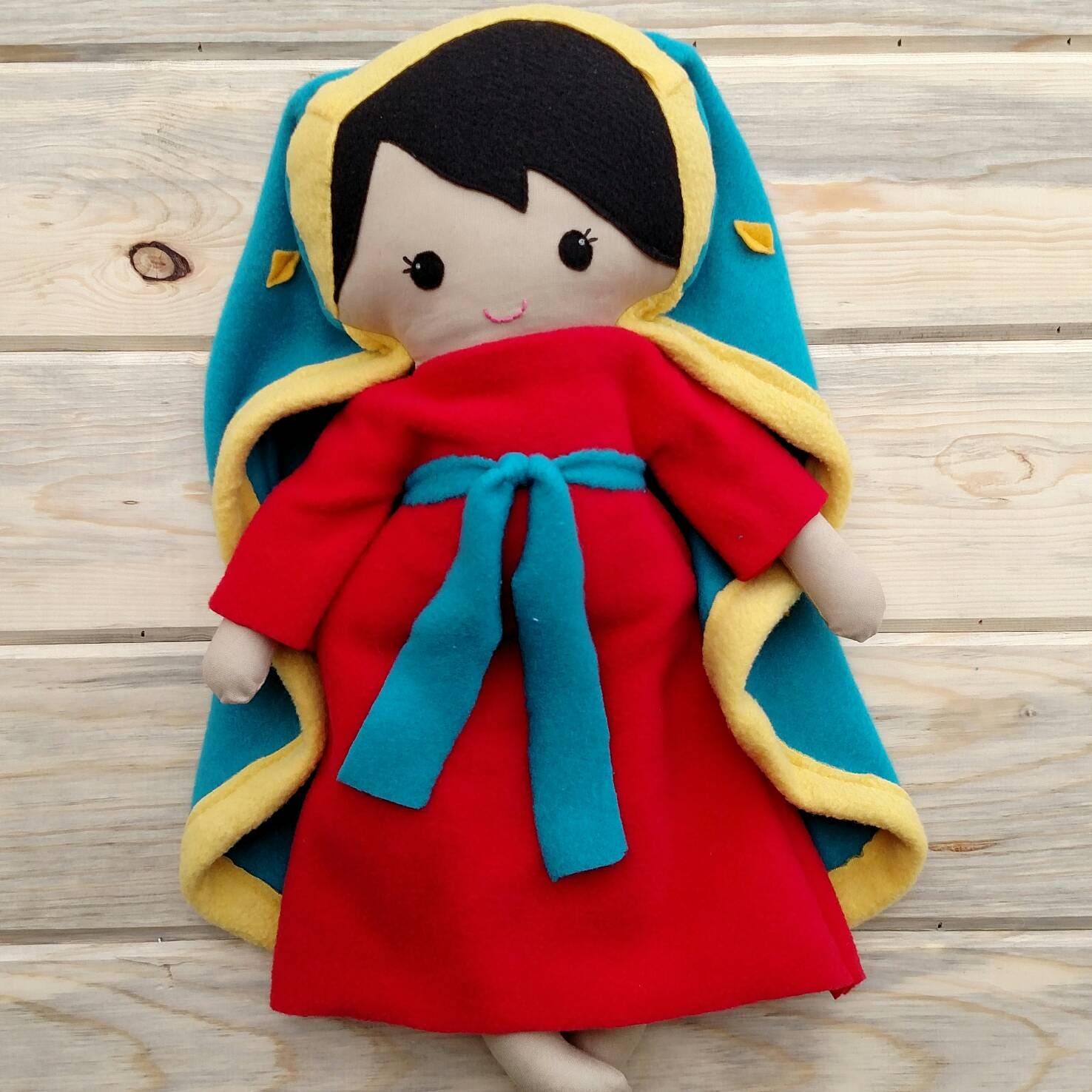 Catholic Dolls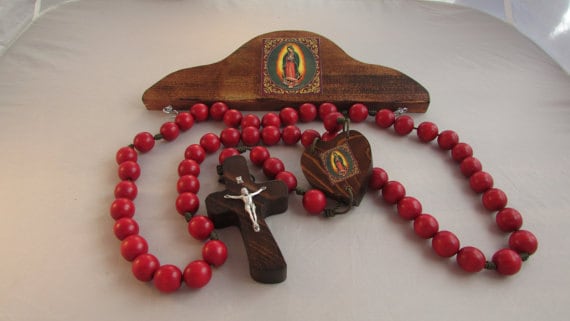 Handmade Wooden Rosary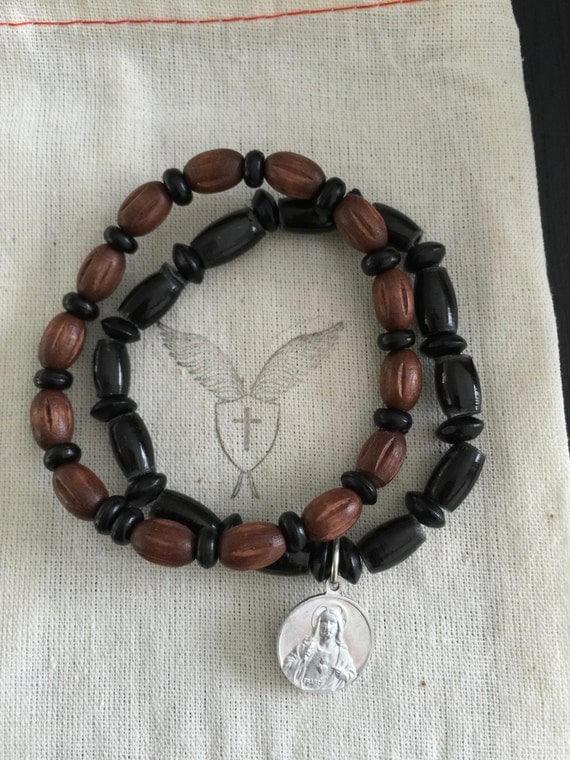 Catholic Jewelry for Men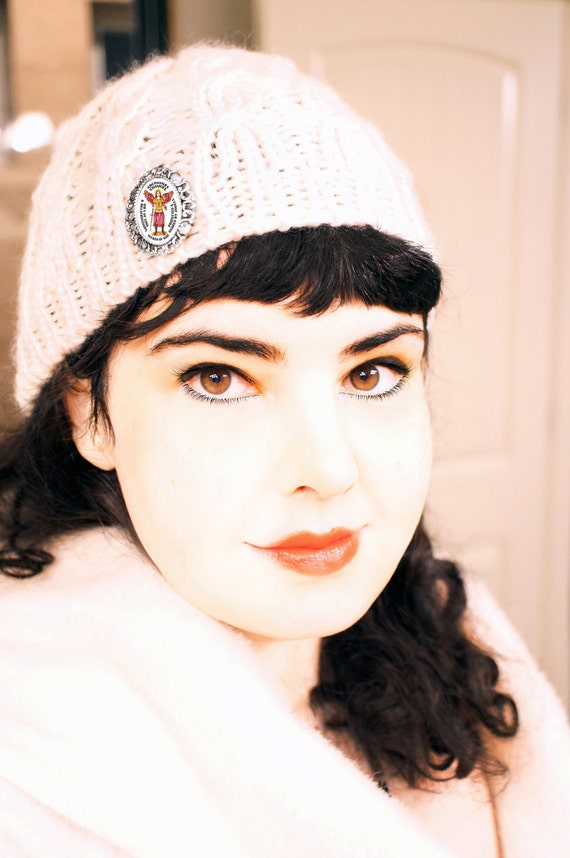 Catholic Saints Brooch
&
The Catholic Rosary
Debra's family prays over each and every chaplet before sending it to their new owners – what an amazing way to witness!
The Little Habit
Do your girls have 18 inch dolls? The Little Habit is filled with outfits and accessories to make these dolls into saints!
The Little Rose Shop
The Little Rose Shop has a lovely Mass Quiet book for your littles, but just wait until you see the stunning Catholic dolls!
The Rosary Lady
From The Rosary Lady:
"All of our rosaries are handcrafted with pride of workmanship. We use wire wrapped "bows" as connectors on all of our rosaries, making for a sturdy rosary that will withstand even the hardiest of prayer warriors. Because of this, we are able to offer a Lifetime Guarantee on workmanship."
The Society of Saints
I can get lost in The Society of Saints Shop – filled with Catholic jewelry for men and women as well as stunning holy cards and art prints.
Touched by the Saints
Looking for patron saint jewelry? I love these hand drawn depictions from Touched by the Saints.
---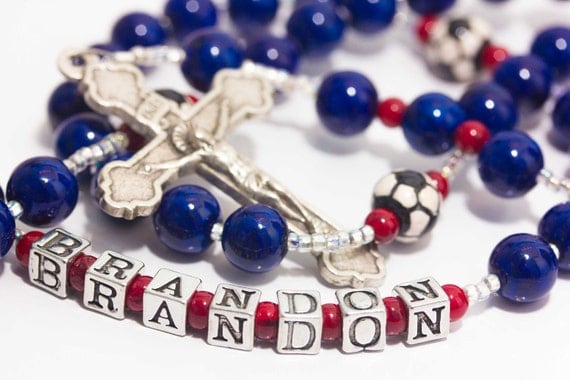 Customized Boy's Rosary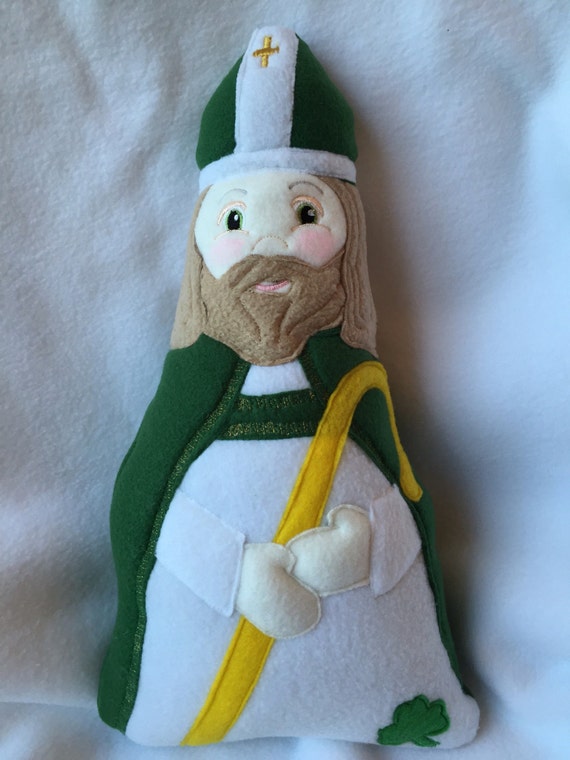 Saint Patrick Soft Doll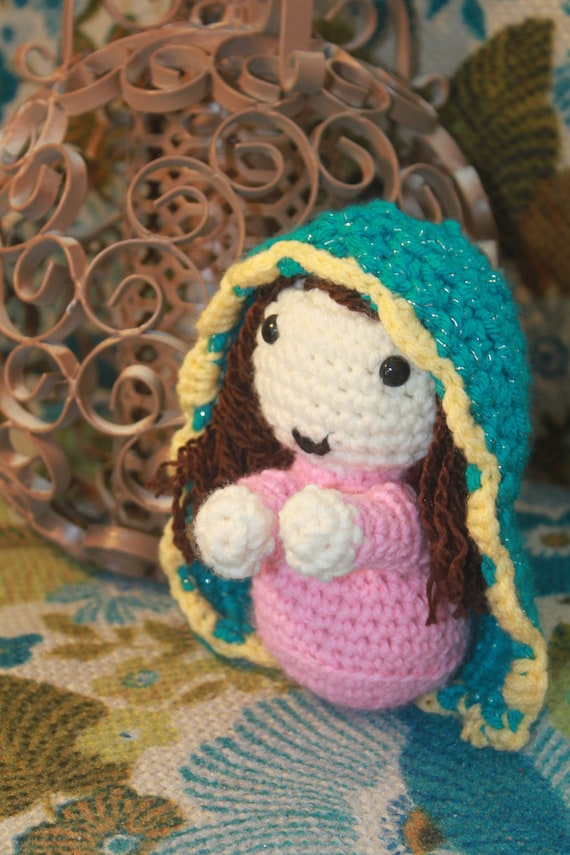 Our Lady of Guadalupe Knitted Doll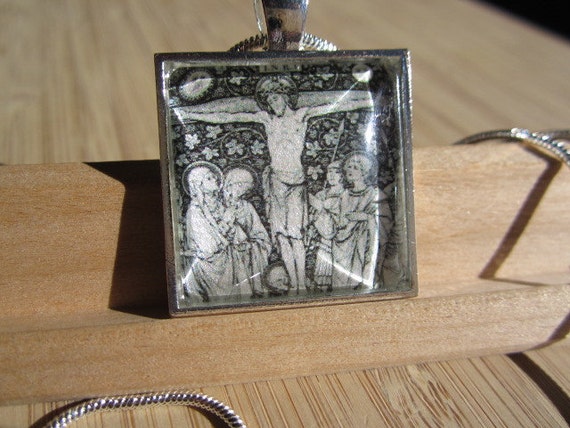 Crucifixion Pendant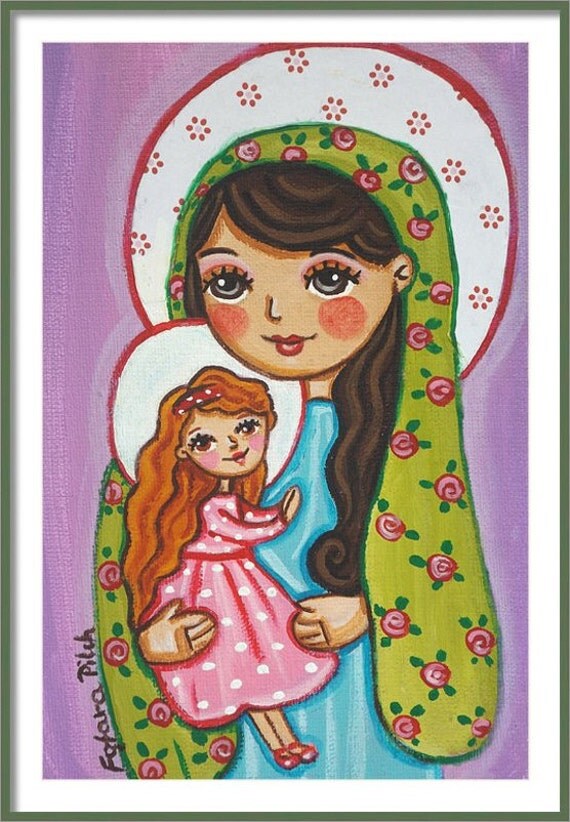 St Anne Print from Under Angels Wings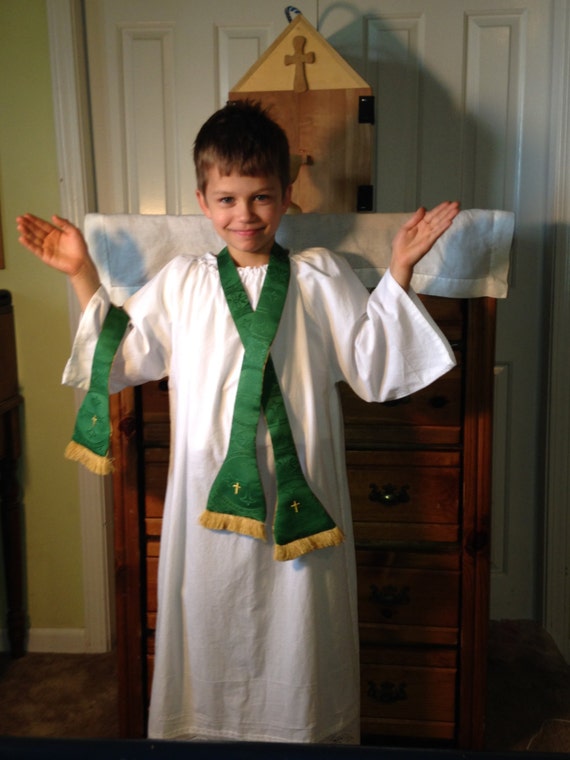 Vestments for Juniors
&
Trendy Traditions
I own a stunning Irish Mothers Rosary made by Melanie, and it's one of my very favorites. My daughter wants one of Trendy Traditions customized rosaries for herself.
Trendzilly
Trendzilly is the home of Soft Saints. Each doll is cut out by hand and pieced together, approximately 14″ tall made with soft fleece, making it perfect for your little ones to cuddle up with. What better way to help little ones learn about the saints?
Trisha's Beanies N Stuff
Trisha's adorable crocheted Saint dolls are precious! We have Our Lady of Guadalupe here for Maeve. Don't see the saint you want? She takes custom orders, too.
Two Hearted Ranch
Two Hearted Ranch is filled with Catholic jewelry and accessories — find rosary cases, pendants, keychains, Christmas ornaments and more.
Under Angels Wings
It's going to be hard to decide which gift to purchase from Under Angels Wings. She has unique hand painted wooden peg dolls, jewelry, magnets, acrylic reverse glass paintings, wood paintings, wooden boxes, art prints and canvas,greeting cards, nativity sets created from quality materials.
Vestments for Juniors
Vestments for Juniors is filled with ideas for encouraging your children to emulate the saints through creative play. Your child will be able to dress up as their favorite saints, parish priest or archbishop!
---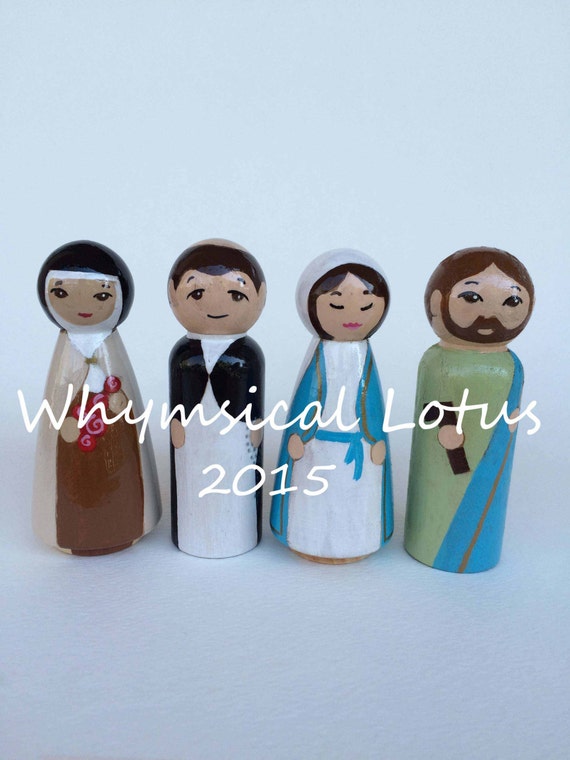 Wooden Saint Dolls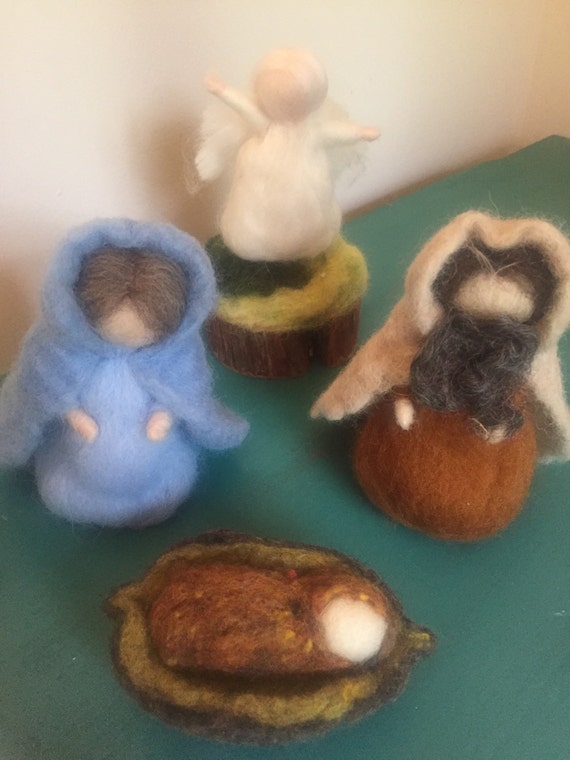 Woolen Felted Nativity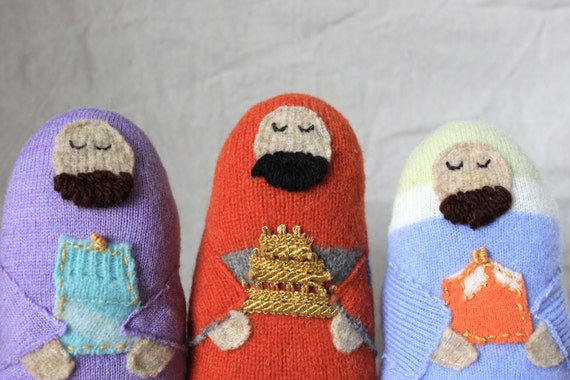 Felt Wise Men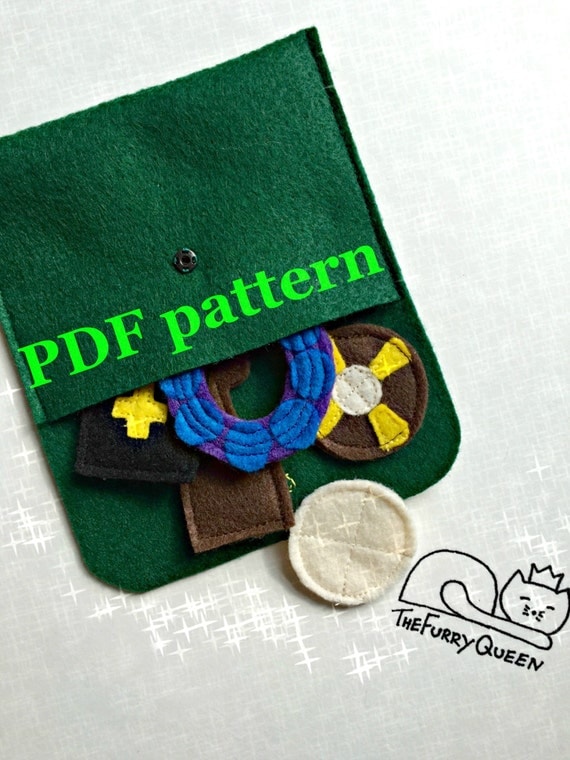 DIY Felt Mass Kit
St Mary Magdalene Peg Doll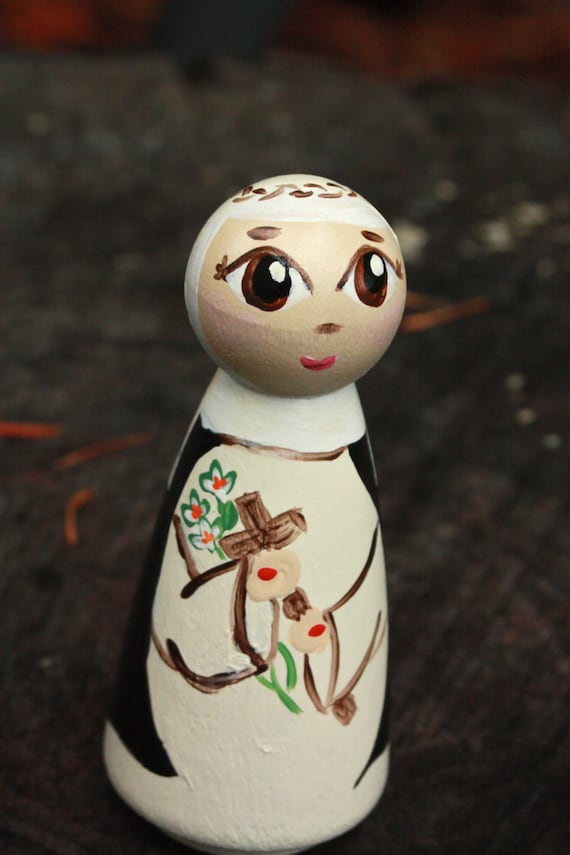 St Catherine of Siena Peg Doll
&
Whymsical Lotus
Whymsical Lotus has beautiful peg doll depictions of Our Lady — my favorite? Stella Maris, or Star of the Sea.
Beyond Measure Natural
Need a child friendly Nativity set? I love this wool felted one from Beyond Measure Natural.
The Handmaid
Add to your child friendly Nativity with these Wise Men. Aren't they precious?
The Furry Queen
Are you a crafty mom? Pick up this DIY Felt Mass, and create a hands on experience for your children.
Playing with Grace
These super sweet saint peg dolls have precious 3D detailing — roses, candles, harps and more! (not for children under 3)
Utopia Fog
From Utopia Fog:
"What better way to become friends with the saints than through play? These wooden peg dolls are each hand painted with care and love by a stay-at-home mommy whose own kids love to "play people." Each saints' design comes from a small study of the saint's life. Traditional symbols and colors have been used, where known, to help tell their particular story and way that God's love has been shown through them. "
I love St Catherine of Siena, and the wooden egg saints caught my eye, too!
---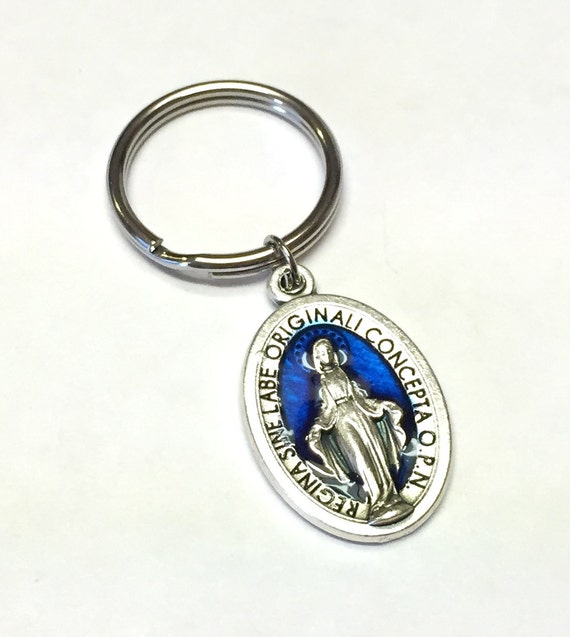 Miraculous Medal Keychain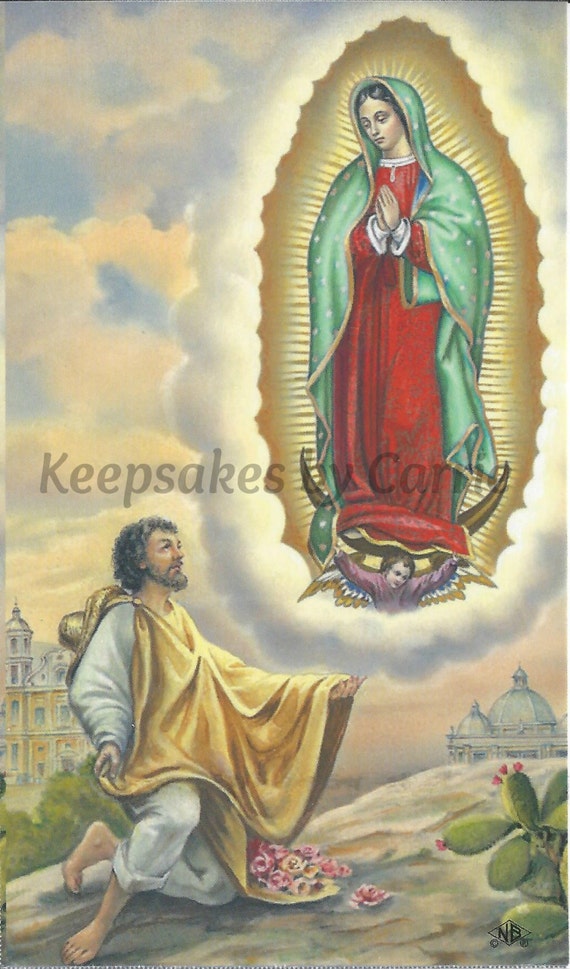 Customized Holy Cards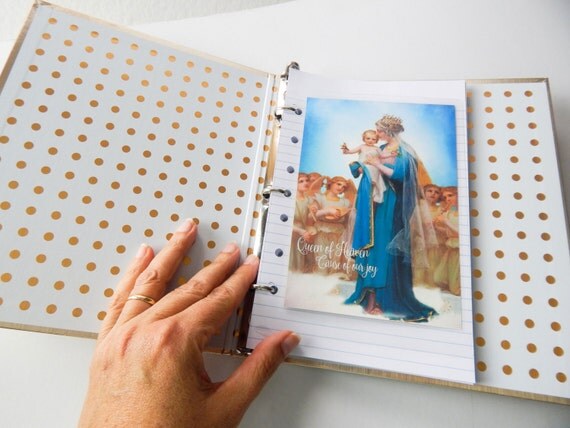 Saint Cards for Your Planners and Binders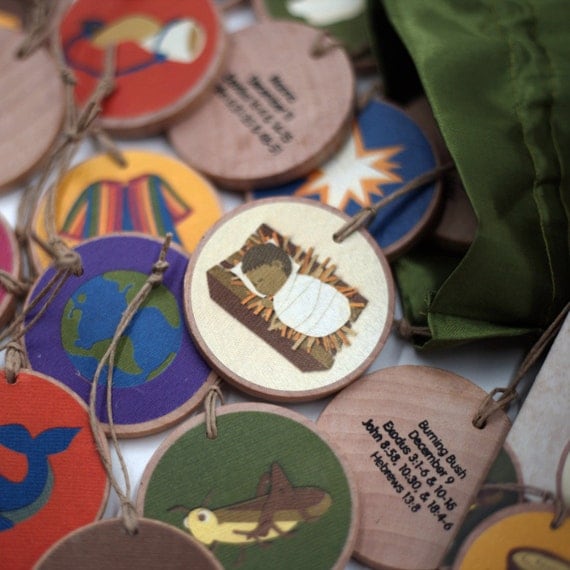 Handmade Jessie Tree Ornaments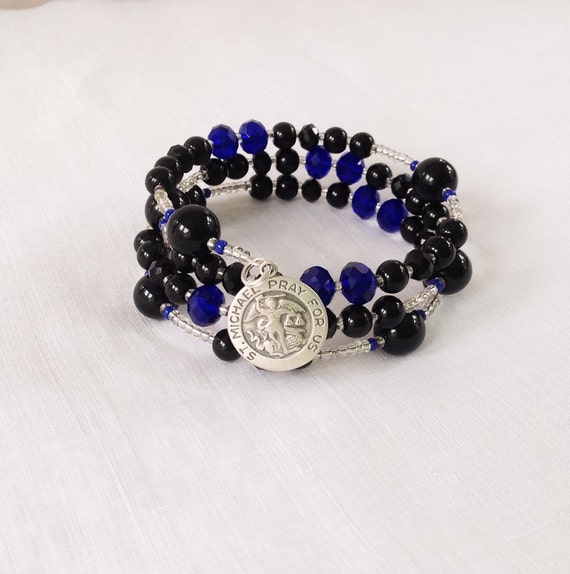 St Michael Rosary Bracelet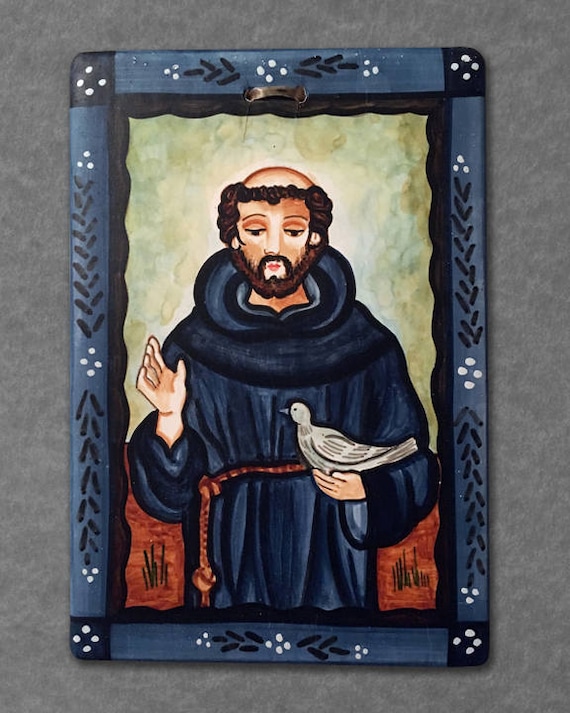 Saint Retablos
&
BC Inspirations
I love these beautiful keychains from BC Inspirations. They're a perfect stocking stuffer, or perfect for zipper pulls for backpacks, too!
Keepsakes by Carrie offers laminated, personalized holy cards for Baptisms, First Communions, Confirmations and more. Choose from an image and they do the rest all for you.
St Nicholas cards would be fun for adding to your St Nicholas Day gifts!
ThreeArchangels
Add a touch of faith to your planners with these beautiful planner inserts. I'm considering some for my homeschool and family management binders.
Inspired Traditions
Working on a Jesse Tree this year? Inspired Traditions sells original Jesse Tree ornament sets with correlating Scripture references. Crafty moms can pick up one of their DIY Kits.
Apple and Azeala
Looking for a gorgeous wrap around Rosary bracelet? Apple and Azeala has you covered.
Lucero Art and Design
Add a stunning piece of faith filled art to your home with these retablos from Lucero Art and Design.
---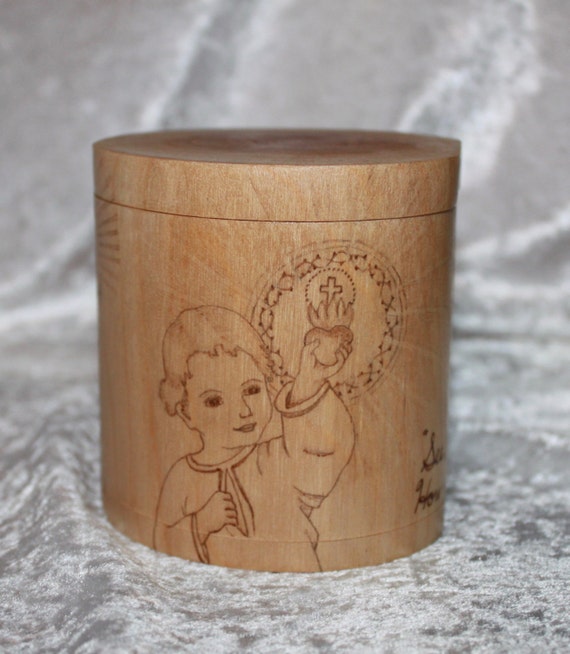 Wooden Rosary Box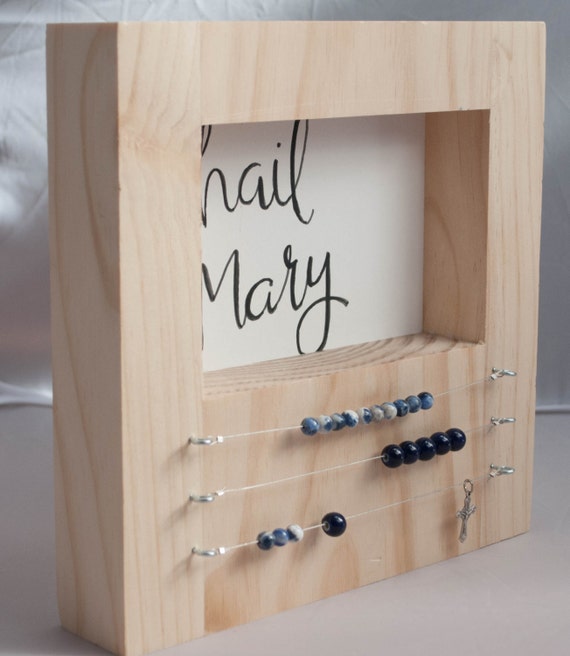 Kitchen Rosary – Abacus Style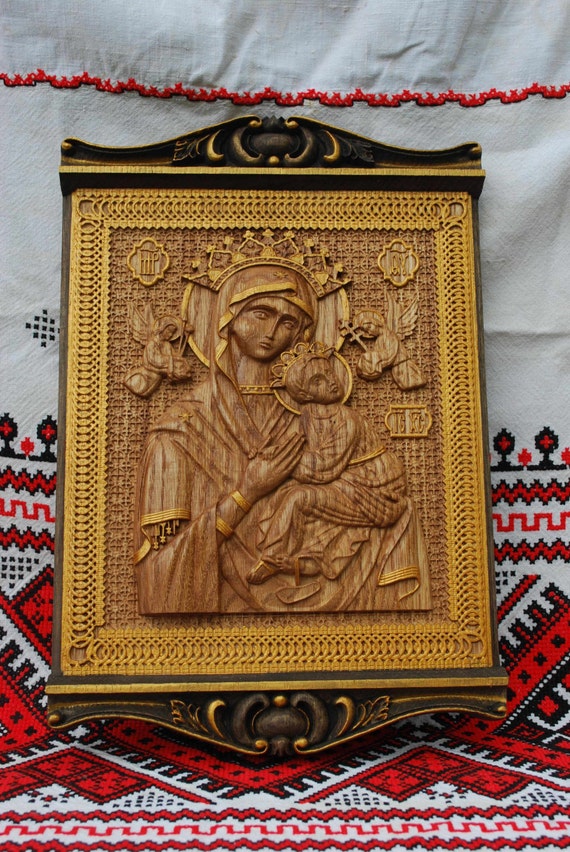 Wooden Icons of Our Lady and the saints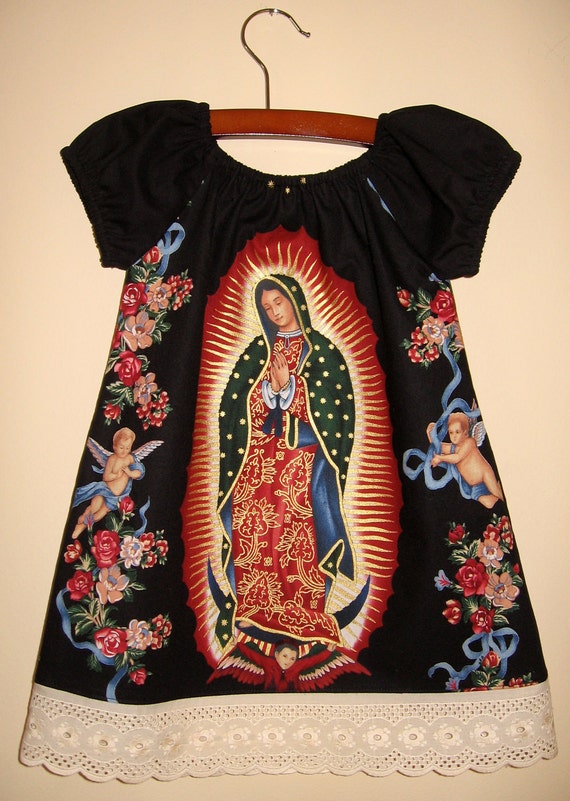 Our Lady of Guadalupe Dress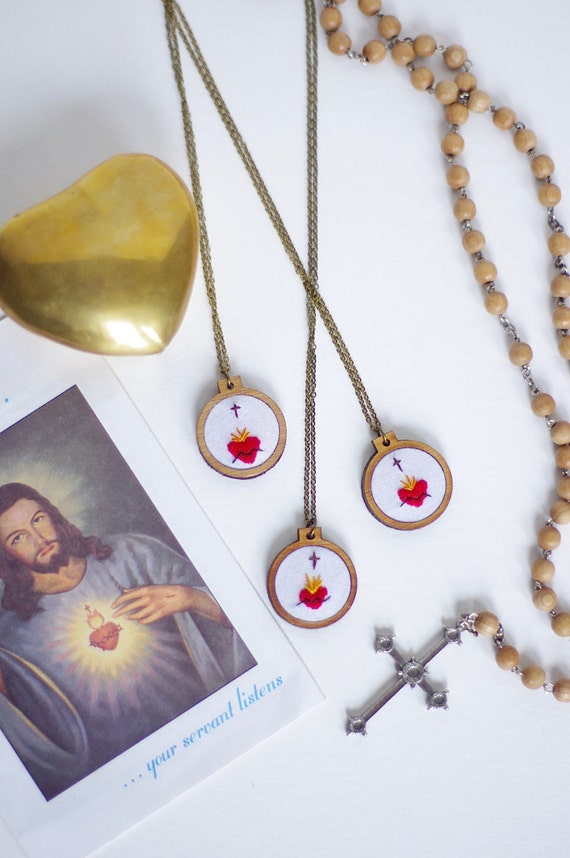 Sacred Heart Embroidered Necklace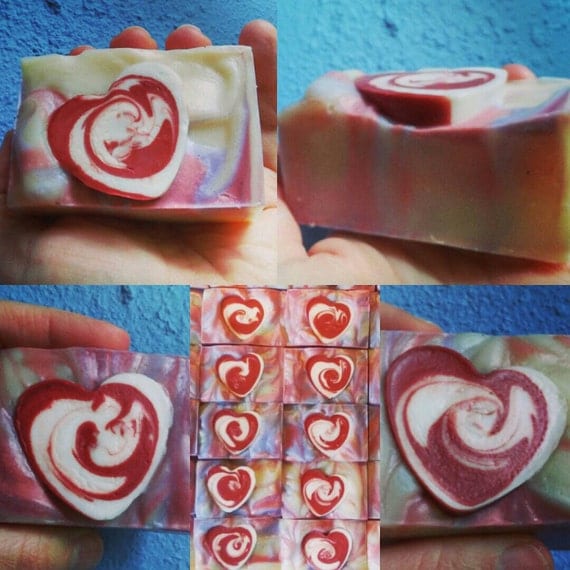 Sole Sanctifier Soaps
&
Copper Penny Crafts
Stop in at Copper Penny Crafts to pick up a beautiful birch box for your rosaries and chaplets.
Sweet Oak Gallery
I completely adore this Kitchen Rosary from Sweet Oak Gallery! I'm adding this to my wish list. You can easily keep track of Rosary prayers while you're in the midst of dinner prep or folding laundry.
Wooden Icons
If you're a fan of iconography, you have to take a look. These are completely amazing.
JM Handmade
I'm crossing my fingers that this Our Lady of Guadalupe dress comes back in stock soon. How beautiful!
Call Her Happy
Jen has this sweet Sacred Heart embroidery hoop pendant as well as an Immaculate Heart version. So delicate and lovely!
Sole Sanctifier Soaps
Love handmade soaps? Pick up some for your home that are made by a Catholic artisan!
---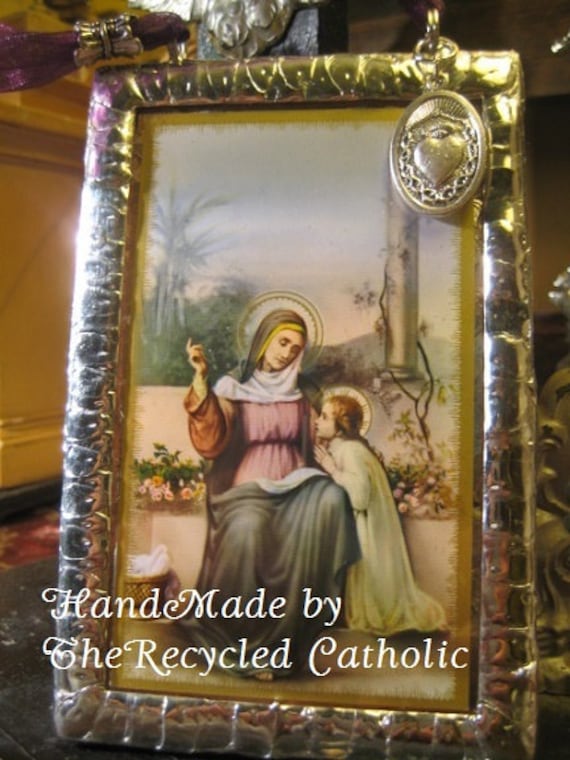 Saint Anne Keepsake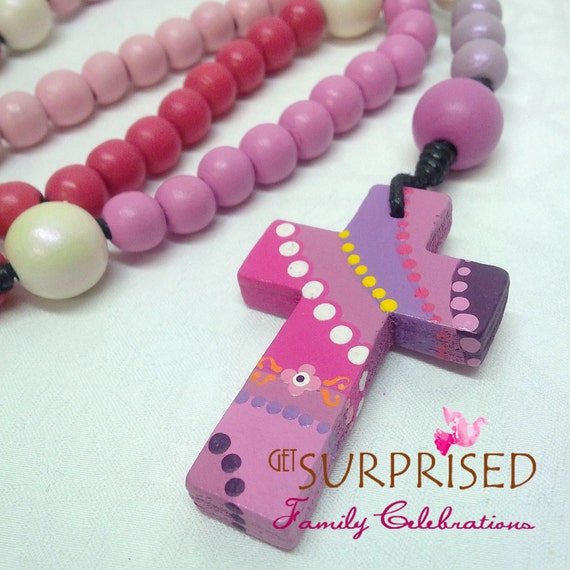 Handpainted Wooden Rosary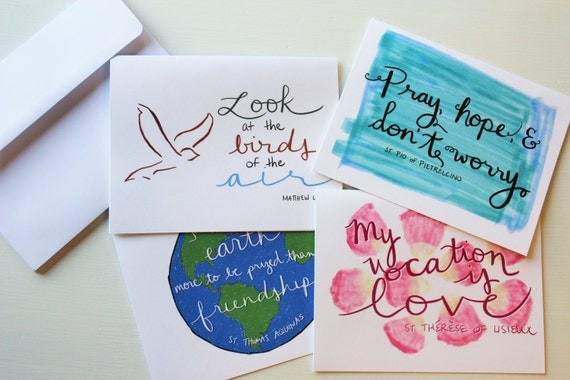 Everyday Occasion Cards for Catholics