Need the very best gift ideas for little girls?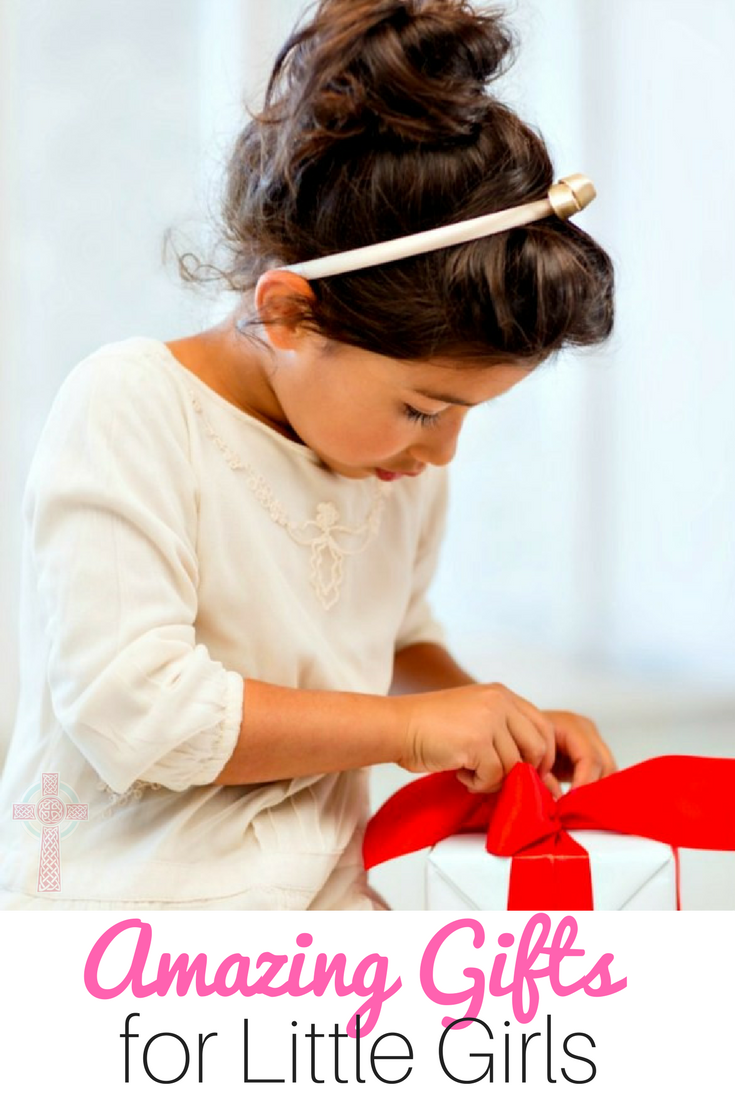 Grab your pencil and start taking notes — I've got 40 ideas to get you started.
Gifts for Little Girls – Arts and Crafts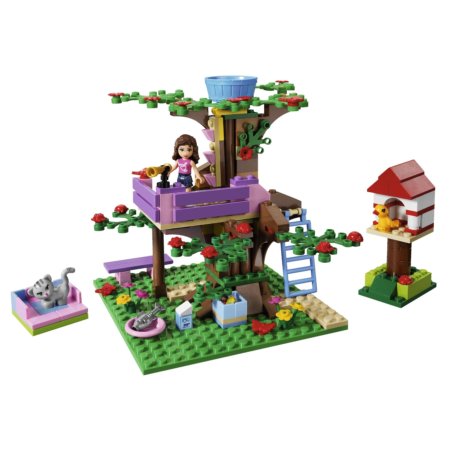 1.LEGOs
All my children love Legos. Rachel wants girl themed Lego kits like these. This would keep her occupied while her brothers are creating their own Lego towns.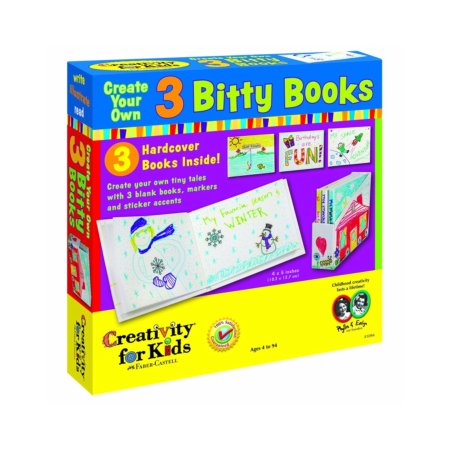 My daughters would do crafts all day long.
I love pre-packaged craft kits. It saves me the work of making sure I have everything together.
Alex Crafts are some of my favorites – I even see some things that would be easy to put along with a beach or ocean homeschool theme.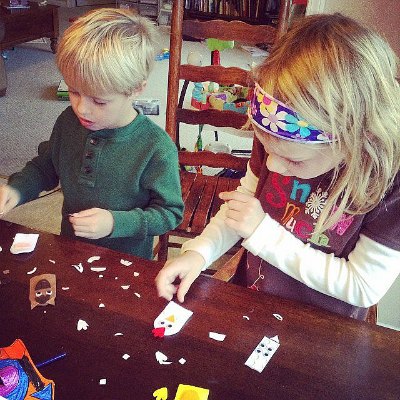 We had loads of fun with our Kiwi Crate a few weeks ago, so I'm planning on making our subscription part of Rachel's present.
Don't miss Gifts for Creative and Crafty Kids — 25 more ideas for your little artist, baker, sewer and crafter!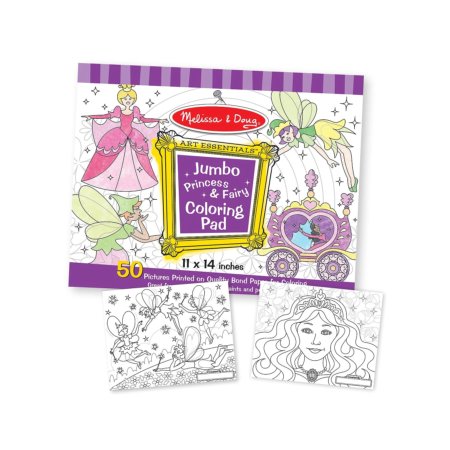 Want some open ended play?
We have these art supplies in our stash and love them.
We use these stamp sets and these Melissa & Doug coloring pencils are our favorite. The M&D triangular crayons are a big hit around here, too!
Take an Art Class
If you'd rather not have the mess in your house, look for a local paint your own studio in your town. I'm planning on signing Rachel up for  some classes and would LOVE to have a gift certificate to Uptown Art.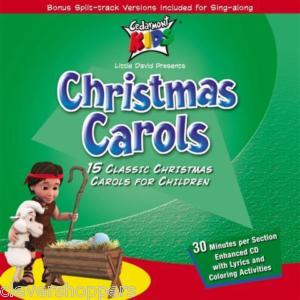 Music
My kids love to belt out some songs, so I'm putting some kids music under the tree. We love these Cedarmont Kids CDs.
And, believe it or not, Rachel is a huge Michael Jackson fan, thanks to her daddy!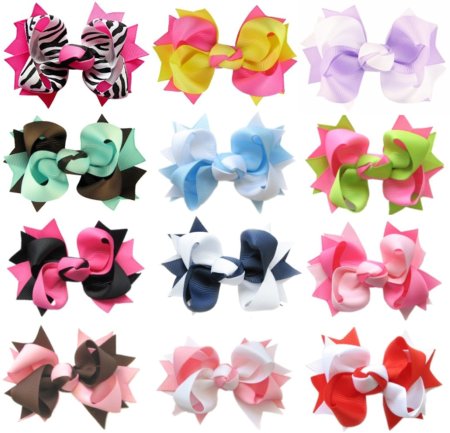 Girly Accessories
Part of the fun of having girls are the clothes and accessories.
How about some bows or funky tights? These are great stocking stuffers!
Clothes
Be sure and check with Mom before you buy clothes. Some may have specific needs or sizing requests.
Rachel's favorites include Gymboree and Tea Collection.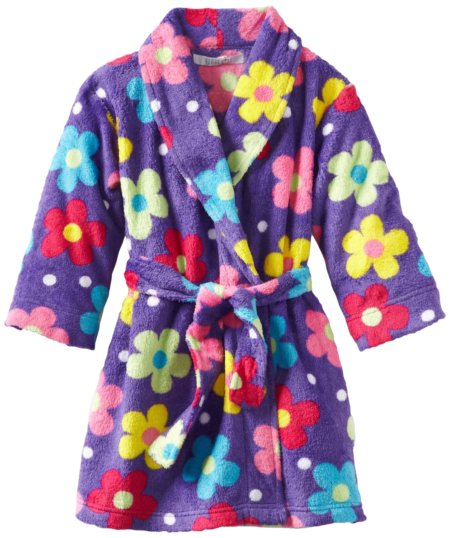 Robes and Pajamas
Rachel loves her fuzzy robe that she received as a Christmas gift a few years ago.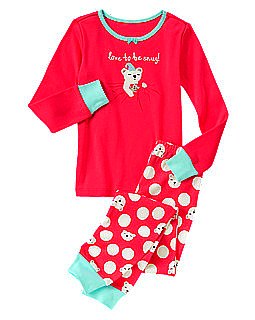 New pajamas are always a treat here, too.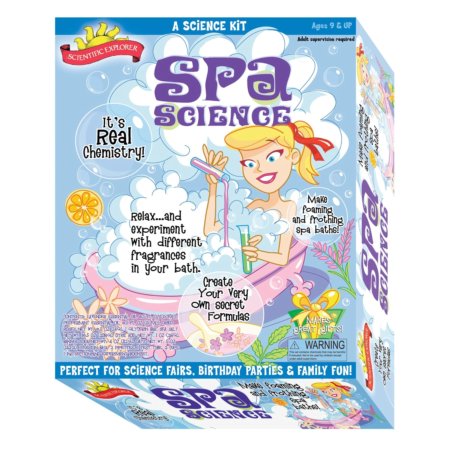 Lotions and Soaps
Rachel is a girly girl, and loves smelly lotions and soaps.
I discovered this make your own kit — it's a craft session plus science all wrapped up together! With Spa Science, a little girl can make her very own bath fizzies and lotion!
Rachel loves to wear some of my necklaces and bracelets, especially beaded ones.
This beading kit would be a perfect way for her to create her own masterpieces to wear or give to friends.
Gifts for Little Girls – Get Them Active
We're an outdoor family, so it's only natural for us to have sports related items on our list.
&
Ideas for gifts for your girls who are active —- or to encourage activity
Rachel learned to ride her bike without training wheels when she was 5, thanks to the balance bikes that we love.
She's almost ready for a bigger bike. This would be sure to delight any little gal.
Bike Helmet
I'm an ER nurse, so I'm a stickler for bike helmets. Rachel loves to keep up with her brothers, so she already has a scooter. A skateboard is on her wish list, too.
Tee Ball or Softball Gear
Rachel's also interested in tee ball and soft ball, so a glove would be on her list of must haves.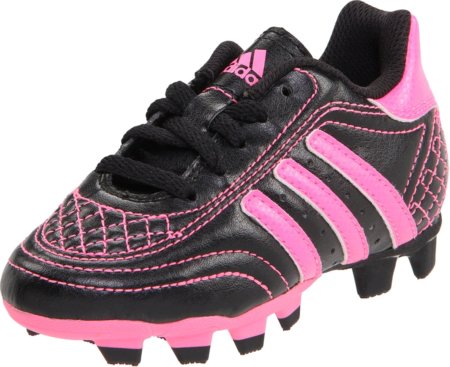 If your daughter is ready for soccer, she's going to need some girly soccer cleats and socks for spring.
Rachel is a girl who loves horses. We've invested in this passion for over 5 years now, so her closet is full of riding pants and gear.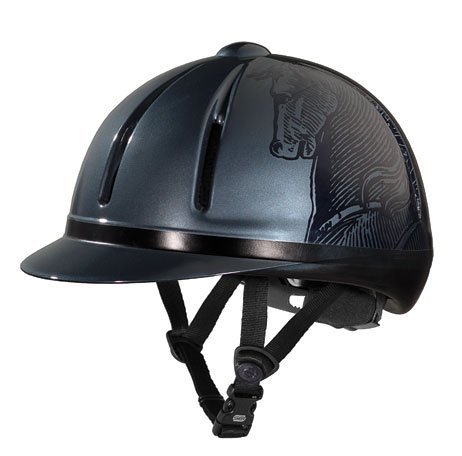 The equestrian center that we attend has loaner helmets, but a riding helmet is a great gift. You may see new riding boots on her list, too.
We're signing Maeve up for some tumbling classes for her Christmas present
She'll be getting new leotards for class.
Memories and Experiences
Want to give a year round gift? Check out the zoos, museums, aquariums or science centers in the area. We've been members of our local zoo for years.
If your children are involved in sports or music, ask for gift certificates for lessons.
18. Little Pet Shop Toys
Rachel is in love with these cute toys — now I just need an idea on how to organize them.
She's still a fan of her puzzles, too.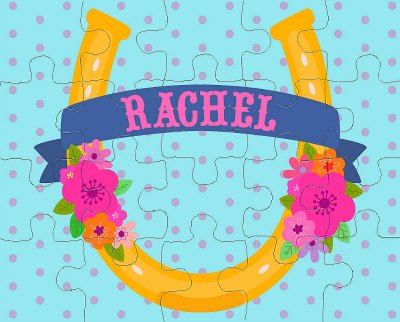 I'm planning on surprising her this year with a personalized puzzle , just for her.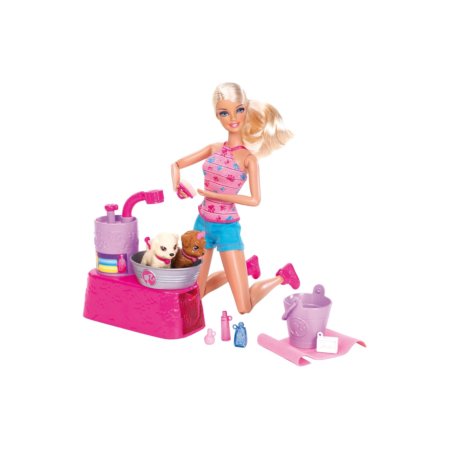 We have LOADS of Barbies around here, left over from her big sister Abigail. If your daughter loves Barbie and animals, this set is perfect!
Rachel loves her big belly piggy bank — her older sister had one too.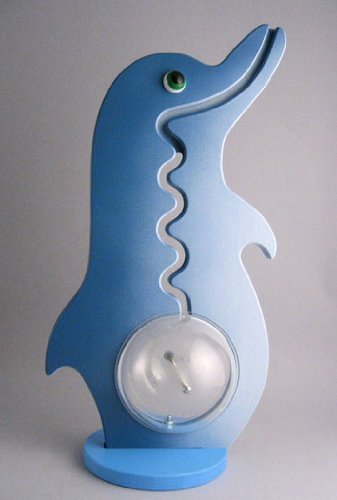 I found ours at a craft fair, but you're able to order them online, too!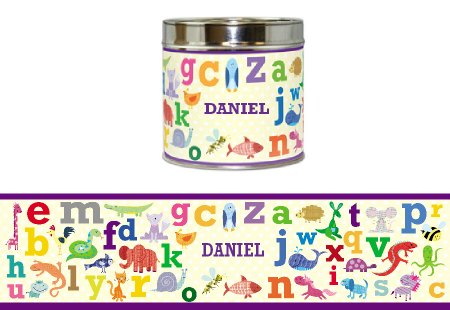 If you want something smaller, I think these personalized banks are adorable!
Looking for some girl movies to put under the tree?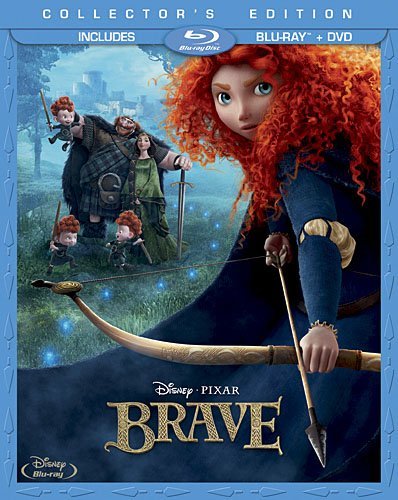 I know that Grandma has already picked up Brave for Rachel. I can't wait to watch it again.
Books
Even though we have loads of books in our home, we're always adding more. We're reading the Little House on the Prairie series in our house, and Rachel has already requested that we save them to pass on to her children.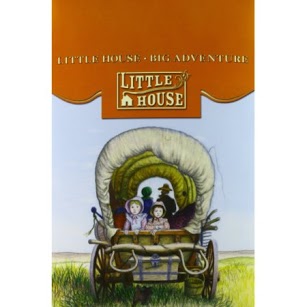 So sweet!
We shared our favorite chapter books for girls to help give you more ideas.
In a house with lots of children, we have a hard time keeping up with our cold weather gear.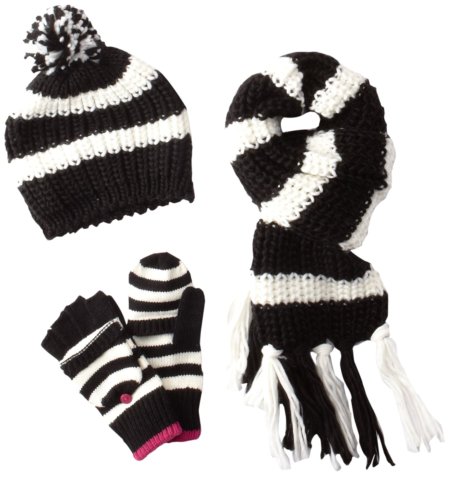 We always buy hats and gloves each season for stocking stuffers.
Sonic Toothbrush

Speaking of stocking stuffers, my kids often find new toothbrushes and toothpaste in their stockings.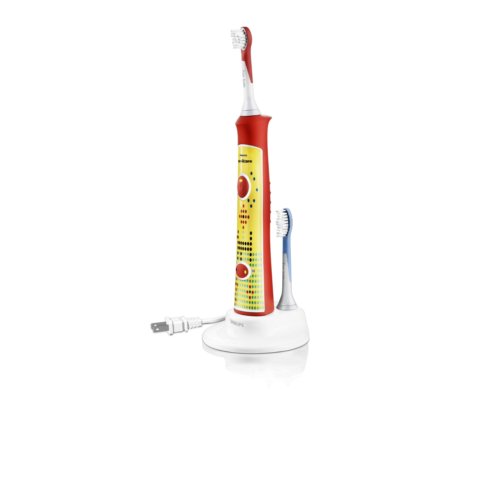 This year, I'm contemplating upgrading to sonic toothbrushes. (I have one for myself and I LOVE it!)
Little girls love their doll babies!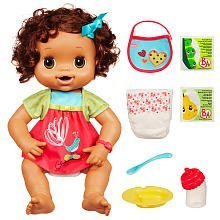 Here's one of Rachel's requests.
I love games that teach while having fun. Check out these options!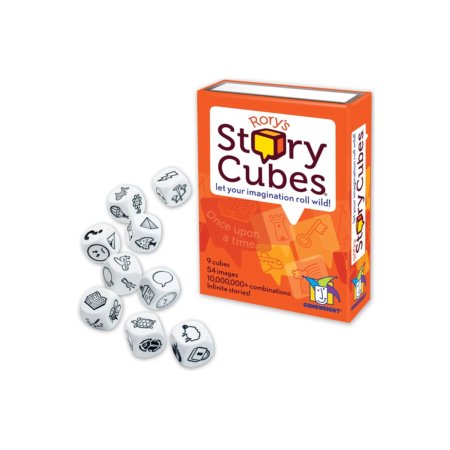 Even thought Rachel is a master storyteller, I love these story cubes for igniting your child's imagination. Bonus tip? Video your child telling their story.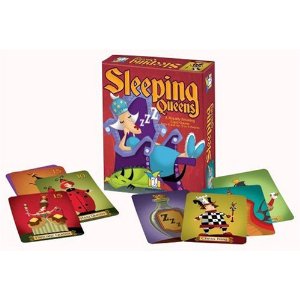 Sleeping Queens is loads of fun too – teaching math concepts and strategy!
Jewelry
Is your sweet girl ready for some grown up jewelry?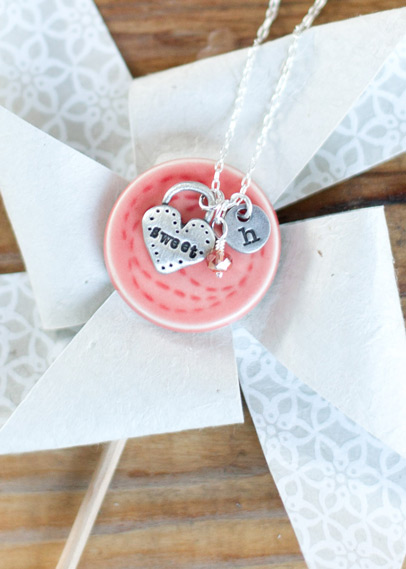 You could give a young lady this beautiful hand crafted piece from Lisa Leonard.
Gifts for Little Girls – Tech Ideas
My disclaimer …
We use electronics in our house, but I set a limit on them. We use them as a reward for chores, schoolwork, or a treat
&
Rachel received a Nintendo DS as a birthday gift a few years ago, and did a better job keeping up with it than I expected.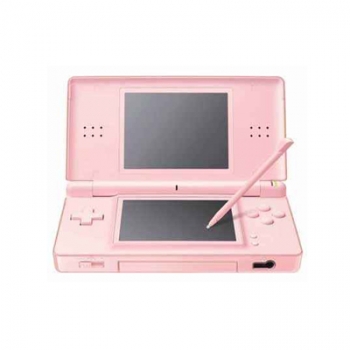 She has fun, and we're just careful to keep up with the tiny games. A case is essential to keep up with the games and accessories.
After we're done with school lessons and want to unwind, we can play the Wii. (We bought this as a family gift a few years ago.)
We're planning on upgrading this year to a Wii U console.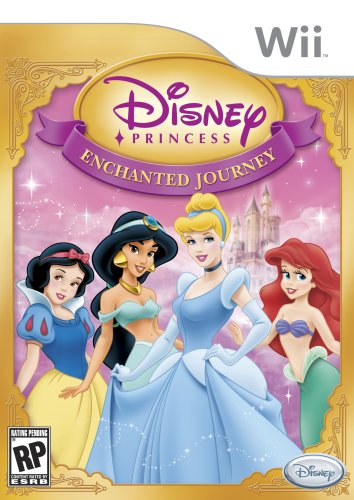 We own some girls only games like Dora and this Disney Princess one.
You may want to add an extra Wii controller to the list.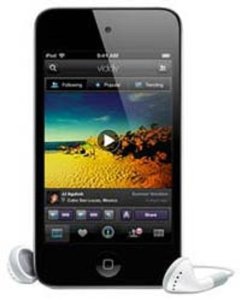 Rachel and the boys have been using my iPod touch for a number of years. If I thought she was mature enough to handle getting ONE gift under the tree, I'd consider getting her one of her own.
It's an expensive gift, but can be used with multiple children, and there are no little parts to lose. We use it with the children as a music player, watching movies, and playing fun and educational games.
If you're gifting an iPod, a child proofcase is vital.
Yes, I know it's pricey, but an iPad could be well worth the splurge for a family gift if your budget can swing it.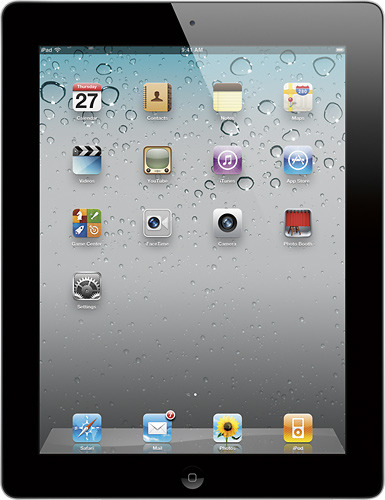 Our iPad was a gift for me, but everyone in the house uses it. I simply set the timer on the stove and they have to take turns.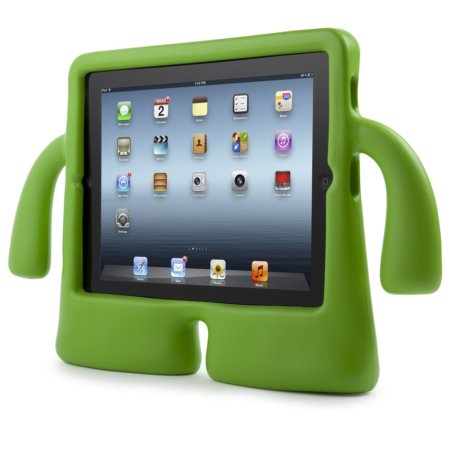 I have an Otterbox case on my iPad, but my kids would love to see this crazy thing instead.
Another cheaper alternative is Kindle Fire. We use this in our homeschool, too.
Another hit in our house? An external speaker for our electronic devices.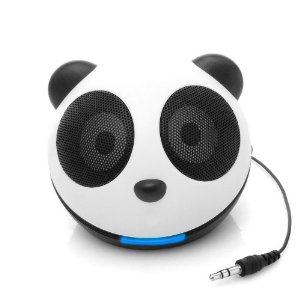 This way, everyone can hear the movie or audio story. (Tip – if you get a highly rated Bluetooth speaker like mine, you can still use your iPad while the kids listen to Audible. Until they lose the speaker in your messy house.)
I've been a bit of a slacker when it comes to science in my homeschool classroom. I tend to focus more on math and reading. This spring and summer, I plan to spend some time catching up on science.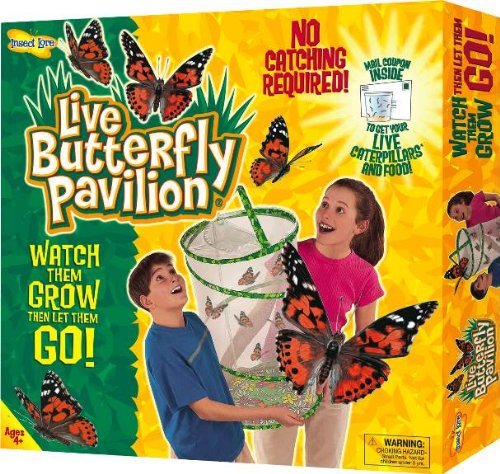 I've had my eye on this buttefly garden for a long time, and this would make a wonderful science project gift. There's also a ladybug land and a scary praying mantis habitat.
Want a new twist on an old classic?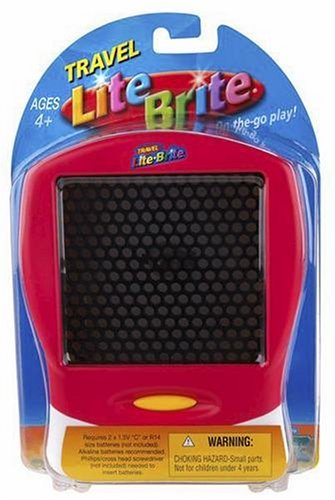 I love this travel Lite Brite. It brings back memories from my own childhood, and as a mother, I love it that it has a storage drawer to store the pegs.
Another blast from the past? Remember the old Spirographs when we were kids? I checked the latest version on Amazon, but the reviews weren't that great.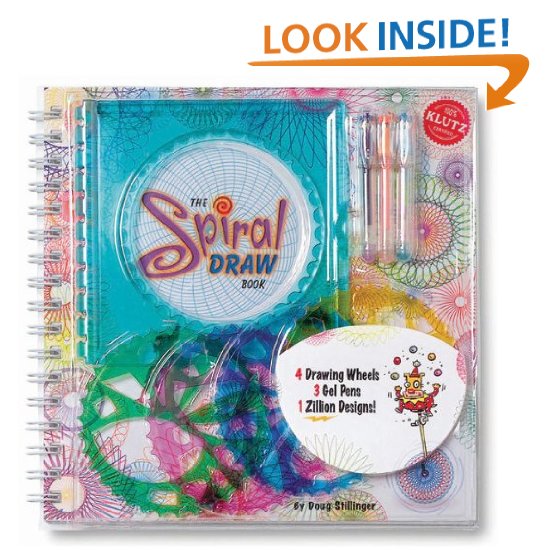 I turned to a trusted company, Klutz, and found this Spiral Art kit. Awesome! (yes, I will play with it myself.)
Does your sweet baby girl need an upgrade from the toddler bed? How about a new bed or new bedding as a gift?
We recently had a custom bunk bed made for the girls, so we'll be on the hunt for some pretty bedding.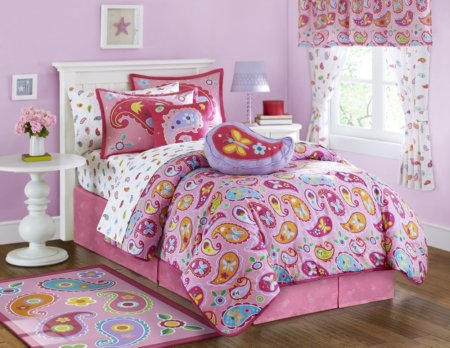 I know a few mom friends who have made over their childrens' rooms as a birthday or Christmas present.
We have a huge collection of dress up costumes in our home, both for boys and girls.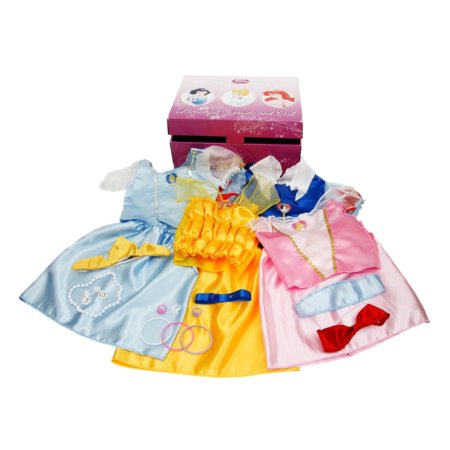 You could buy a trunk like this one, or collect your own for gifting.
Rachel mentioned wanting an Easy Bake Oven for Christmas.
My brilliant husband, not wanting to eat half baked cupcakes, said, "I'd rather that we just teach you how to cook, using real stuff."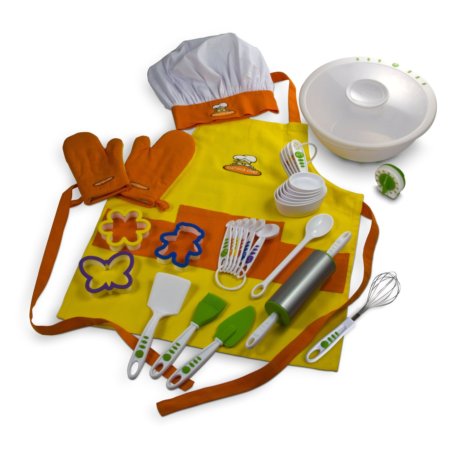 Well said, Daddy. Check out these amazing sets from Curious Chef. The foundation kit has everything you need to get your tiny chef started in the kitchen!
What other great ideas do you have for little girls' gifts? Leave your ideas in the comments and I'll add them to the list!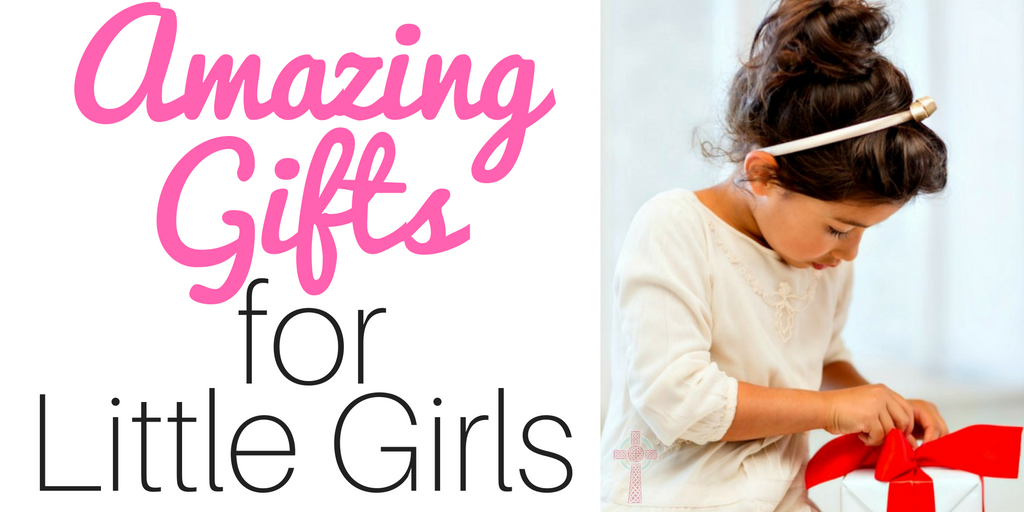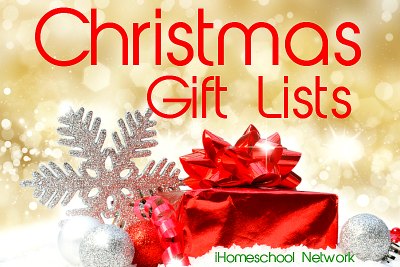 &