This marks the fourth year of homeschooling for us, but I'm still tweaking things and searching out the best fit for our family.
Here's the lineup for our relaxed classical homeschool this year:
Rachel – 3rd Grade
Adam – K
Thomas – K
Maeve – Tot School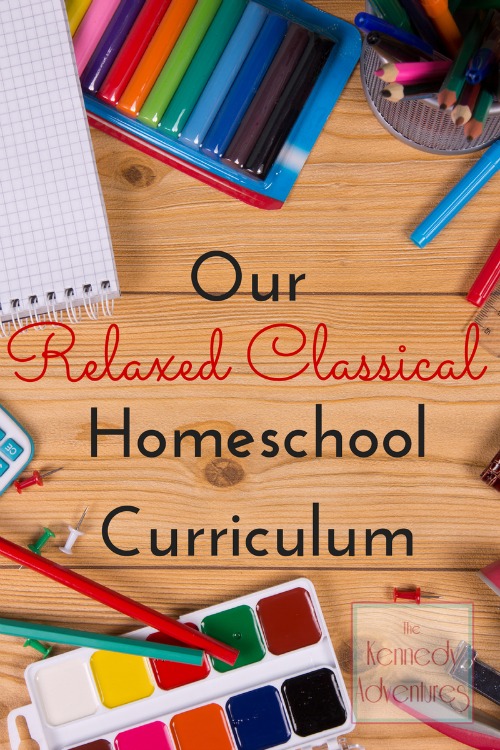 I'll touch on the individual grades and break down what we're using, as well as subjects we do together as a group.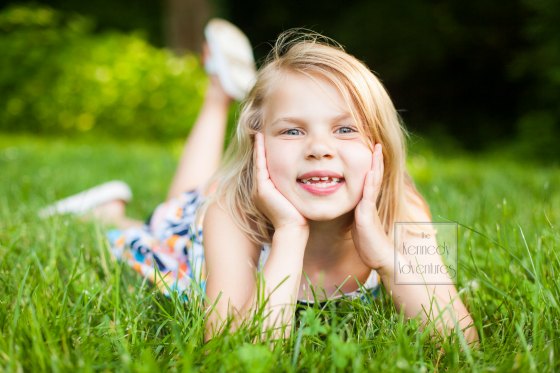 Homeschooling 3rd Grade
We've been a Memoria Press family since beginning our homeschooling journey. It's a classical approach to homeschooling, and we shift things around a bit to meet our needs.
After much prayer and thoughtful consideration, Rachel will be taking part of her classes at the Highlands Latin School cottage school program. One day per week, she'll receive instruction there, then review and complete her work at home.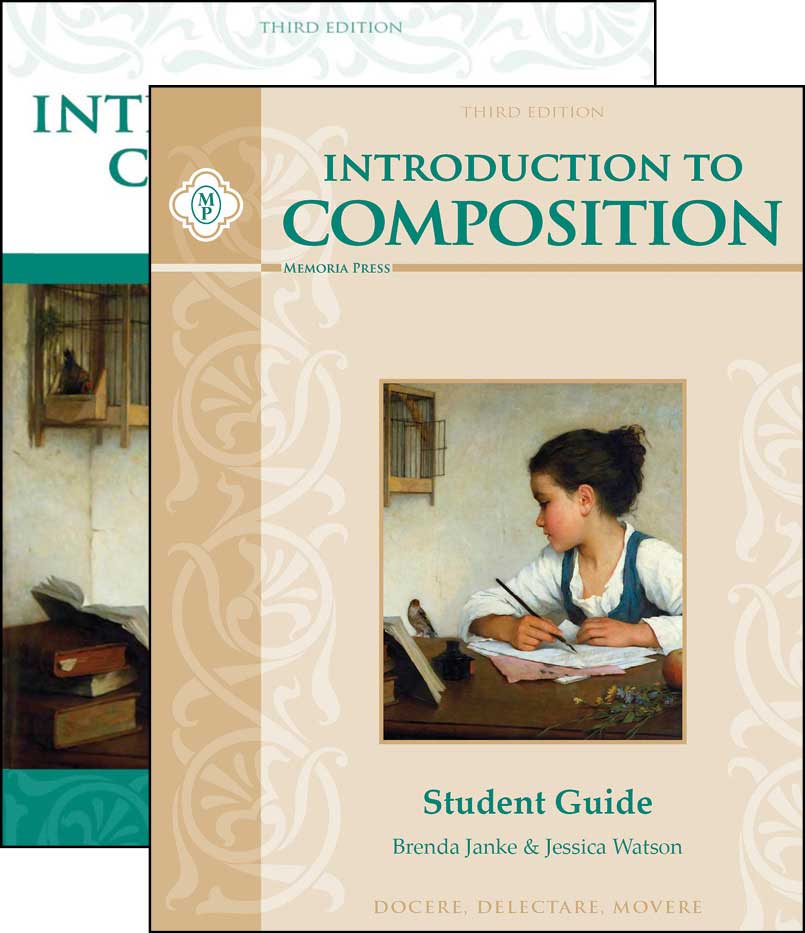 Introduction to Composition
Our Introduction to Composition course focuses on the concepts of narration, outlining, summarizing, dictation, and copywork. Recommended for Grades 3-4.
Buy Now
We earn a commission if you click this link and make a purchase at no additional cost to you.
Language Arts
Memoria Press writes their own grammar and composition programs. Rachel has a fantastic grasp on reading and comprehension, so I'm anxious to see how she does with a formal writing curriculum.
We also work on creative writing using these free creative writing prompts. I love hearing her ideas and encouraging the use of her imagination.
For third grade, MP has a poetry study, but I plan to pull the poetry selections from the Kindergarten lesson plans and do them as a group.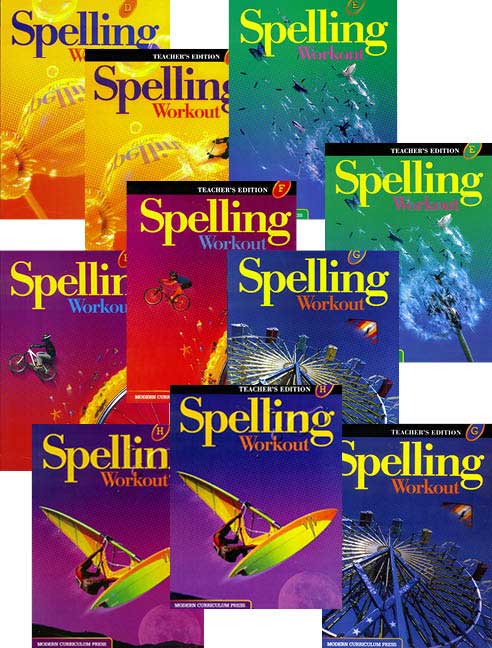 Spelling Workout
Spelling Workout uses a sports theme that gives you and your students the tools you need to be an unbeatable team! Capitalizing on the close tie between spelling and phonics, the program leads students from simple sound-letter relationships to more complex spelling patterns.
Buy Now
We earn a commission if you click this link and make a purchase at no additional cost to you.
Spelling
This has been a stumbling block for us in the past. Rachel is a fantastic reader, but struggles as a speller. It caused us so much frustration last year that I put it completely aside.
This year, I'm starting off fresh with Memoria's recommendation of Spelling Workout. I checked out some guidelines from the Well Trained Mind, which suggested that we start with Level C.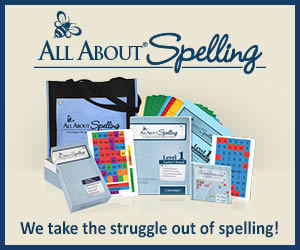 If this doesn't work for us,
All About Spelling
is another option that gets rave reviews.
Follow Dianna Kennedy – Kennedy Adventures's board Science Resources on Pinterest.


Memoria Press Astronomy

This astronomy program covers constellations, the motion of the earth, and the names of stars, as well as the sky as seen throughout all the seasons, including the "Summer Triangle" and the fall and winter zodiacs.




Since the constellations are named after many characters in Greek mythology, D'Aulaires Greek Myths is a great resource to have on hand with this program.




The Book of Astronomy was developed with 3rd graders in mind, but it can be used with older students just as well.




Buy Now

We earn a commission if you click this link and make a purchase at no additional cost to you.
Science
Memoria Press recommends Astronomy for 3rd grade, but we're going to take a different approach. We'll decide on topics together, with a big focus on nature studies.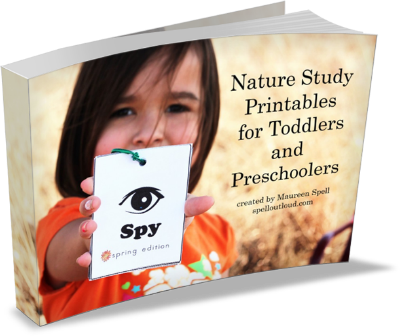 I love the
preschool science printables
that my friend Maureen created. We've got room for a hummingbird feeder right outside our window in the kitchen.
Brett plans to spend time in science lessons as well. We've got this great Electricity and Magnetism book ready to go. Rachel and the boys will have fun creating their own batteries, and we will keep Maeve busy playing with magnets.
Follow Dianna Kennedy – Kennedy Adventures's board Math resources on Pinterest.
Math
Memoria Press uses Rod and Staff math. I love it – simple, straightforward and easy for me to teach.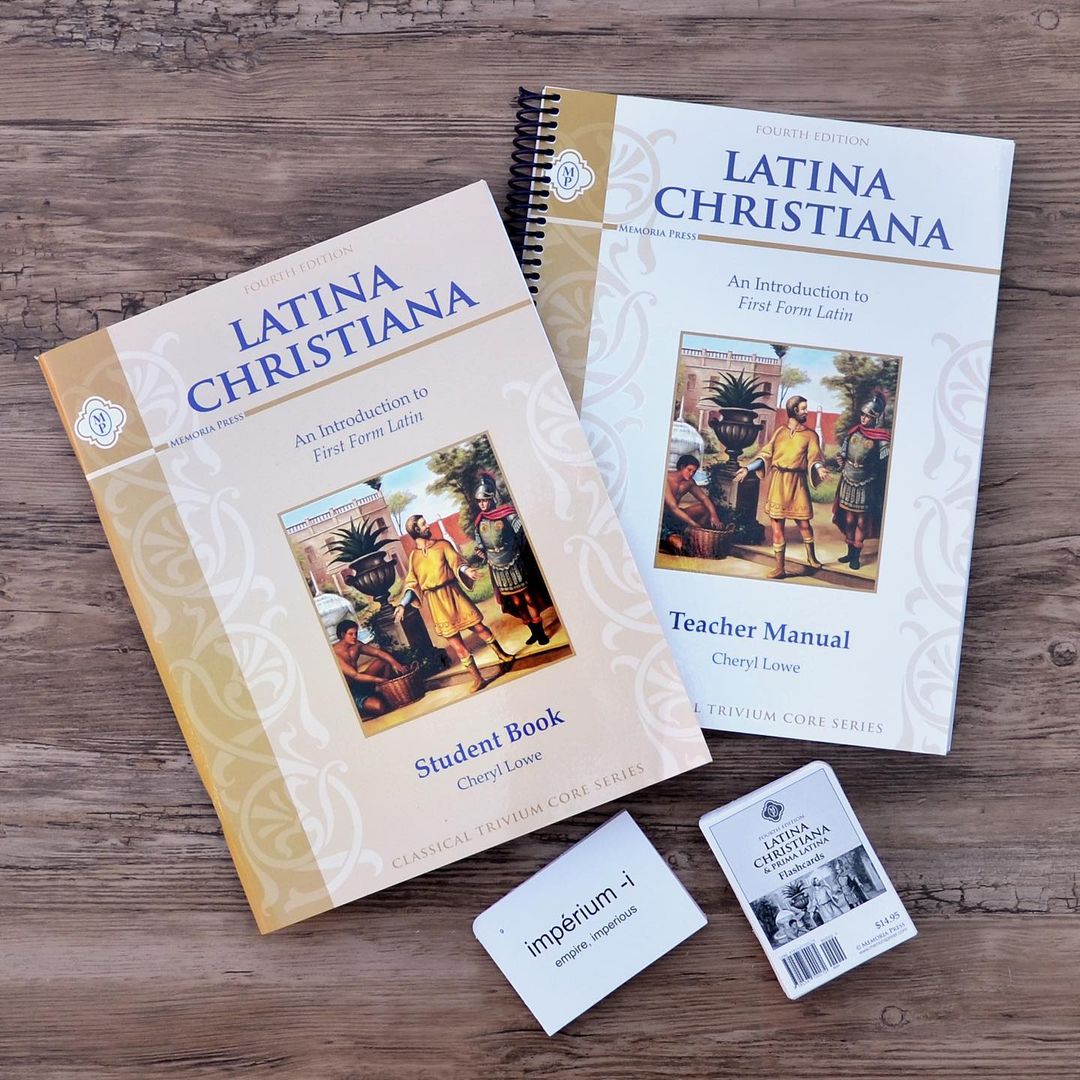 Latina Christiana
Latina Christiana is, quite simply, the best Latin grammar course available for younger beginning students. Cheryl Lowe's clear explanations, easy instructions, and step-by-step approach have led thousands of teachers and students to declare, "I love Latin!" With the help of this course, you are sure to love Latin too!
Latina Christiana was designed as a beginning course for students of all ages. This course was specifically written for the teacher with no background in Latin.
Buy Now
We earn a commission if you click this link and make a purchase at no additional cost to you.
Latin
We haven't totally finished our Latin program from 2nd grade, Prima Latina, but we've got a good handle on it.
This year, Rachel will be studying Latina Christana at the cottage school. This beginner level Latin will go hand in hand with the grammar and composition she's taking there. At home, we'll play these fun Latin games for review.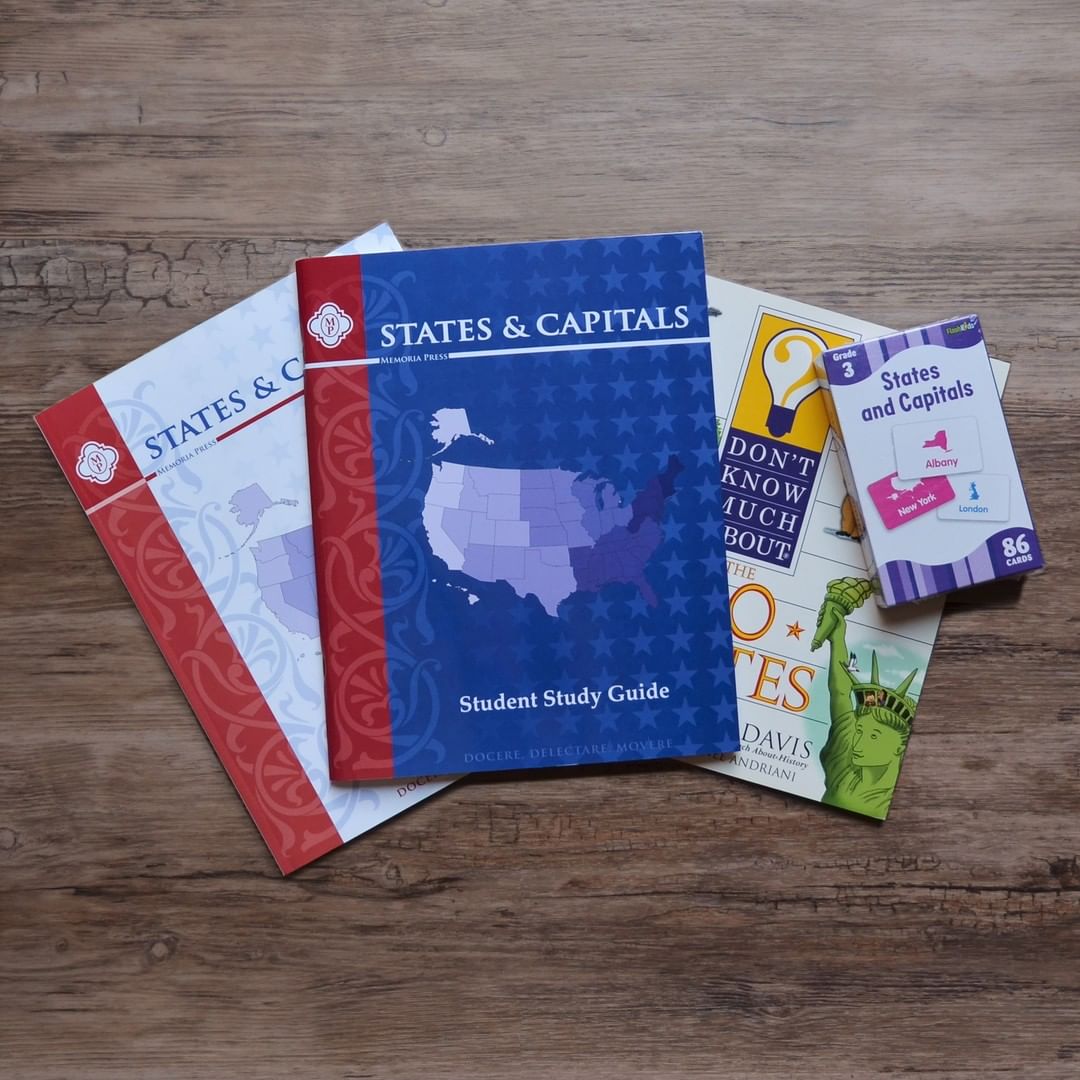 States and Captials
Study Guides: This study guide thoroughly teaches the states and capitals of the United States. Each page includes a state map and room to write the state's capital, nickname, abbreviation, and fun facts. By the end of this year-long course, students will be able to label all 50 states on a U.S. map (with the capitals). Thorough teaching instructions are included, and the teacher key includes tests. We recommend that this guide be used with Don't Know Much About the 50 States.
Flashcards: This set includes 50 cards with the name of each state and a map of the state's location within the United States on one side of the card, and the capital and detailed shape of the state on the other. Also included are 34 country cards that introduce key world countries and their capitals. Helpful teaching hints and suggested activities are also included.
Set includes:
Don't Know Much About the 50 States
States & Capitals Student Guide
States & Capitals Teacher Manual
States & Capitals Flashcards
Buy Now
We earn a commission if you click this link and make a purchase at no additional cost to you.
Social Studies
I'm excited for this fall, when we'll embark on a study of the United States. I plan to have the boys nearby so they can listen in, too.
We'll be using the Don't Know Much About the 50 States book and the accompanying study guides.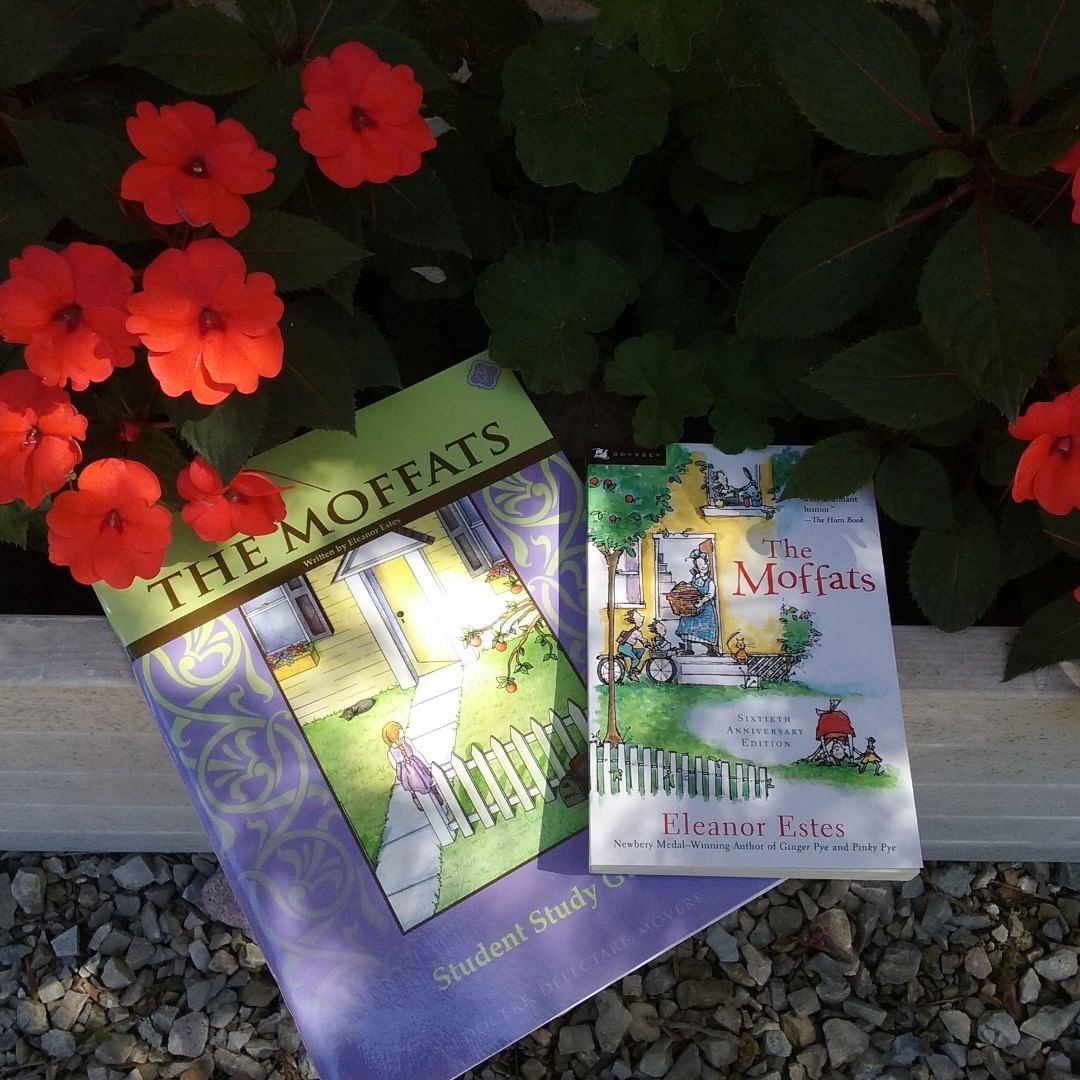 The Moffats
Meet the Moffats. There is Sylvie, the oldest, the cleverest, and-most days at least-the responsible one; Joey, who though only twelve is the man of the house…sometimes; Janey, who has a terrific upside-down way of looking at the world; and Rufus, who may be the littlest but always gets in the biggest trouble.
Even the most ordinary Moffat day is packed with extraordinary fun. Only a Moffat could get locked in a bread box all afternoon, or dance with a dog in front of the whole town, or hitch a ride on a boxcar during kindergarten recess. And only a Moffat could turn mistakes and mischief into hilarious one-of-a-kind adventure.
The Moffats Set includes The Moffats by Eleanor Estes, the Student Study Guide, and the Teacher Guide.
Buy Now
We earn a commission if you click this link and make a purchase at no additional cost to you.
Literature
This year, Rachel will be working through Farmer Boy, Charlotte's Web and The Moffats
Memoria Press has written a fantastic series of literature guides covering vocabulary, comprehension, and supplemental learning. They make teaching literature so easy!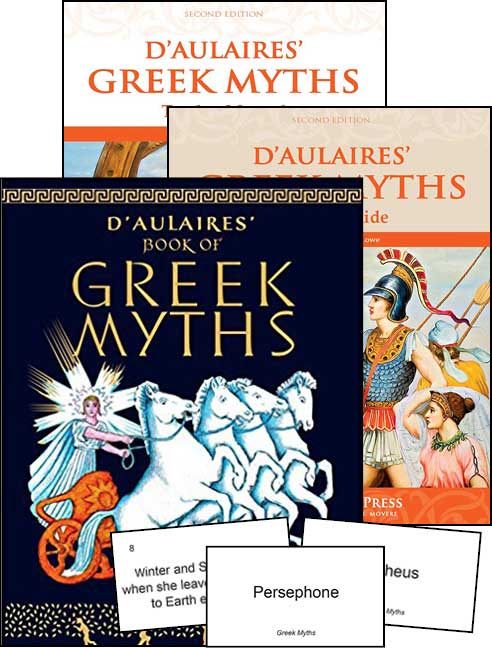 Greek Mythology
While Rome illuminates the formation of governments and societies, Greece illuminates the human condition. Introduce your students to the kinds of characters they will surely meet in life through the entertaining and exaggerated stories of the Greek gods. You will want to read it to your family first and then let your children read the stories again and again. The beautiful artwork is a wonderful teaching tool that allows you to ask questions about each detail. Greek myths are timeless and universal stories that serve as archetypes for the human character and the search for the divine.
Set includes:
D'Aulaires' Book of Greek Myths
D'Aulaires' Book of Greek Myths Student Guide
D'Aulaires' Book of Greek Myths Teacher Guide
D'Aulaires' Book of Greek Myths Flashcards
Buy Now
We earn a commission if you click this link and make a purchase at no additional cost to you.
Classical Studies
This year, we'll embark on a classical studies journey. Beginning in third grade, Memoria Press students begin Classical Studies, learning about Greek mythology at first.
I loved Greek mythology as a child,so I can't wait to work with Rachel! The children are familiar with some of the stories, having heard them on Audible and Story Nory.
We'll be using D'Aulaires' Greek Myths as a read aloud, since the boys love hearing stories about monsters, gods and heros!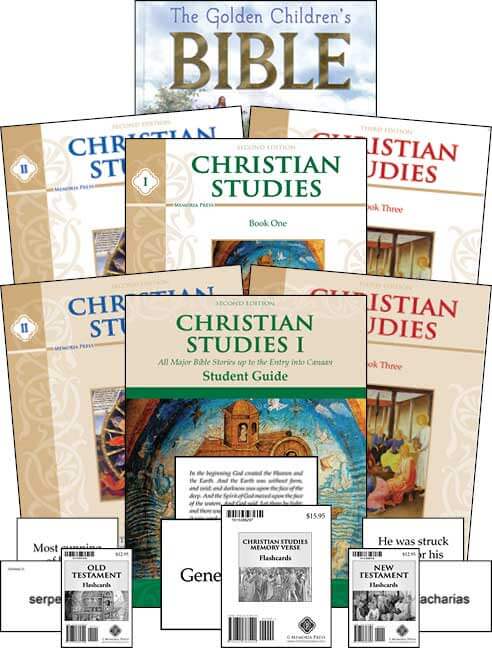 Christian Studies
also begins in third grade, as we start to take apart the Bible. We do a lot of reading bible stories, so this won't be completely new. I'm going to enjoy diving deeper with her, as we look at bible events on a timeline.
We're going to take a slower approach with this course and plan to cover this over two years' time.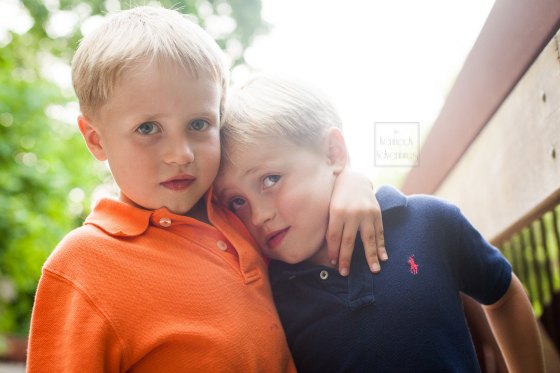 Kindergarten
We'll be using the Memoria Press curriculum for the boys as well, on a year round schedule. Much of their Kindergarten work will be during family time – only phonics and math will be solo.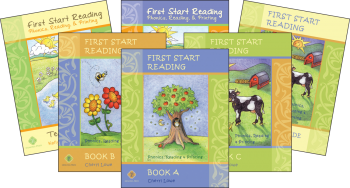 Phonics
I'm a little hesitant to admit that I still haven't decided which program I'm planning to use for the boys' phonics.
Teaching them to learn how to read has been a big struggle for me. They have a bit of a speech delay and it's a challenge for me to try and teach letter sounds when they can hear them, but not repeat them.
Memoria Press created First Start Reading – I loved this program with Rachel, but it might be a bit writing heavy for the boys. (I'm still trying to teach a proper pencil grip, too!)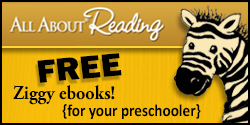 We will start with FSR, but if we have issues, I know that my boys love the multi-sensory approach of
All About Reading
.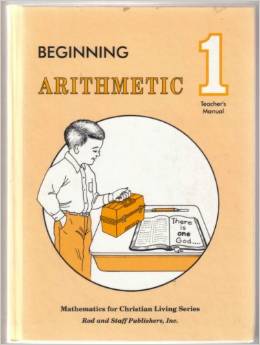 Math
I'm looking forward to using Rod and Staff with the boys, since I'm familiar with the simple layout.
I think math will go smoothly for the boys. They have learned so much just by being in the same room while I teach Rachel.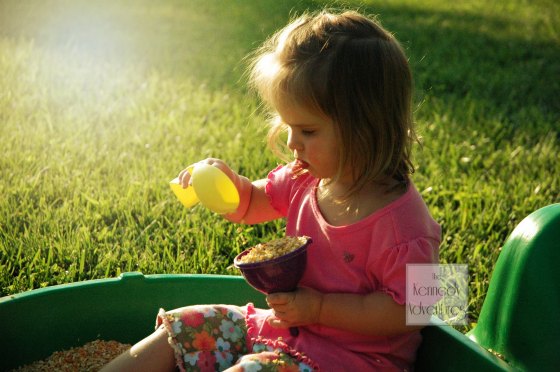 Tot School
I don't have an official plan for Maeve – she's only two!
But, she LOVES being in the middle of our school, so I've got to plan ahead and have lots of things for her to do.
I need to fire up my printer and laminator, and get more printable packs (like these dinosaurs) ready for her to 'work' on while we do lessons.
Family Subjects
With so many little ones in the house, we're going to take a 'one room schoolhouse' approach to a some of our subjects.
Follow Dianna Kennedy – Kennedy Adventures's board Catholic Homeschooling Resources on Pinterest.


Religious Education
We keep it simple. I use the selections from the Memoria Press lesson plans, then read them twice during the week. Memoria Press uses the Golden Children's Bible, but we prefer to use our Big Book of Catholic Bible Stories.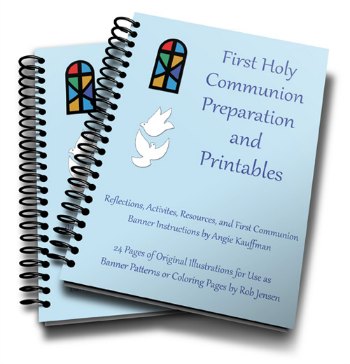 In addition to the Christian Studies, Rachel and the boys will be involved in the religious education classes at our local parish. This marks a sacrament year for Rachel, as she will be
preparing for her First Communion
. It's an exciting time for us, but a little nerve wrecking.
We'll be supplementing her learning with our Catholic Saints Studies and other resources for learning our faith. We use our Catholic Book Baskets and our Catholic Family Calendar to help infuse our faith into our daily lives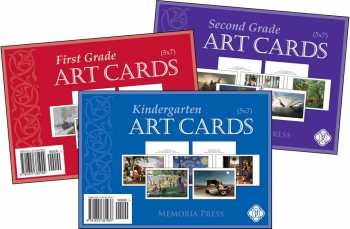 Art
We'll take the Kindergarten art cards from Memoria Press and explore those together as a group. Then I'll let Rachel choose which artist we study.
I'm also planning on building time in to explore the fantastic chalk pastel lessons from my friend Tricia. My daughter Abigail will be busy with her college classes, but I know she'll enjoy taking a break to teach the littles some art.
Follow Dianna Kennedy – Kennedy Adventures's board Five in a Row plans on Pinterest.
Literature for the Littles
We'll be following MP's selections, as well as a few ideas from Before Five in a Row.
Both programs take a similar approach: choose a beautiful book and explore it in detail, reading it multiple times, tying in science, social studies, art, field trips and more.
I'll be sharing more of our ideas as the year progresses, but the kids have chosen these books to study this year:
The Little Rabbit
I am an Artist
Jenny's Surprise Summer
We're Going on a Bear Hunt
Thundercake and Storm in the Night
Corduroy
Katy No Pocket
The Salamander Room
The Big Green Pocketbook

Music
We'll be doing a combination of MP's kindergarten music selections and my favorite Making Music Praying Twice. This system is based on the liturgical seasons of our Catholic Church, including both children's music and traditional hymns.
I'm not musically talented, but we have loads of fun playing with our instrument box and singing together.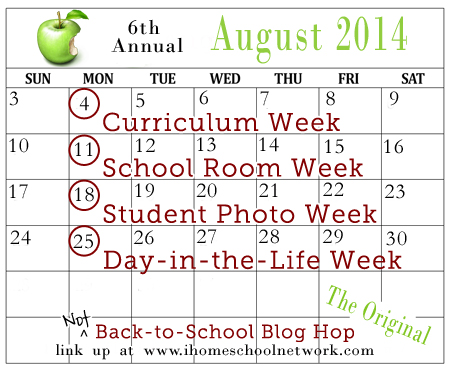 If a classical education doesn't fit your style, don't worry! You can drop by the Not Back to School Blog Hop, sponsored by iHomeschool Network. Peruse the hundreds of curriculum ideas there and link up your own!
Next week, we'll show off our classroom – if I have things organized in time!