Since I married into an Irish Catholic family, Saint Patrick is high on our list of Catholic Saints.
My children love hearing about Saint Patrick, and now that March has rolled around, we'll be spending a lot of time learning about Ireland, its heritage, and the man who worked to bring Christ's message to the beautiful Emerald Isle.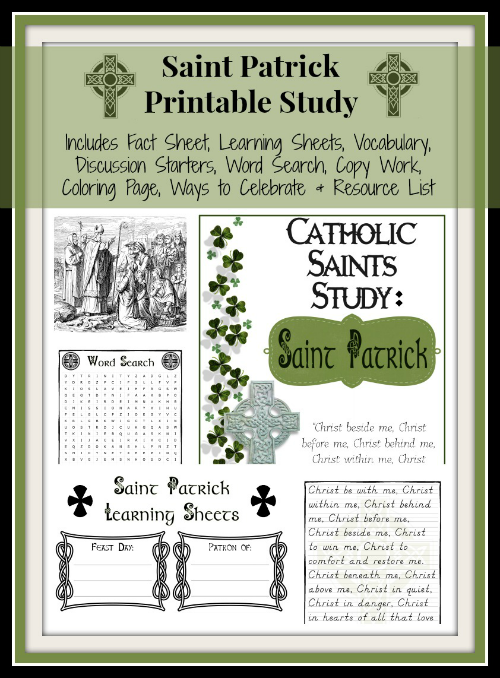 I'm thrilled to share this Saint Patrick unit study with you, for use in your home. You'll find facts about Saint Patrick, vocabulary words, discussion questions, copywork, and resources for learning about Saint Patrick.
Don't miss our fun Saint Patrick's Day snacks and books to celebrate St Patrick's Day, as well some of the resources we use to study Saint Patrick.