As a Catholic mom, I'm always on the lookout for resources for helping me learn my faith and in turn, pass that on to my children.
I've turned to my friends, as well as my huge list of resources and am sharing them with you over the next month. You'll hear about apps to install on your smart phone, books to add to your reading list, kits for your children to enjoy, movies, music and more.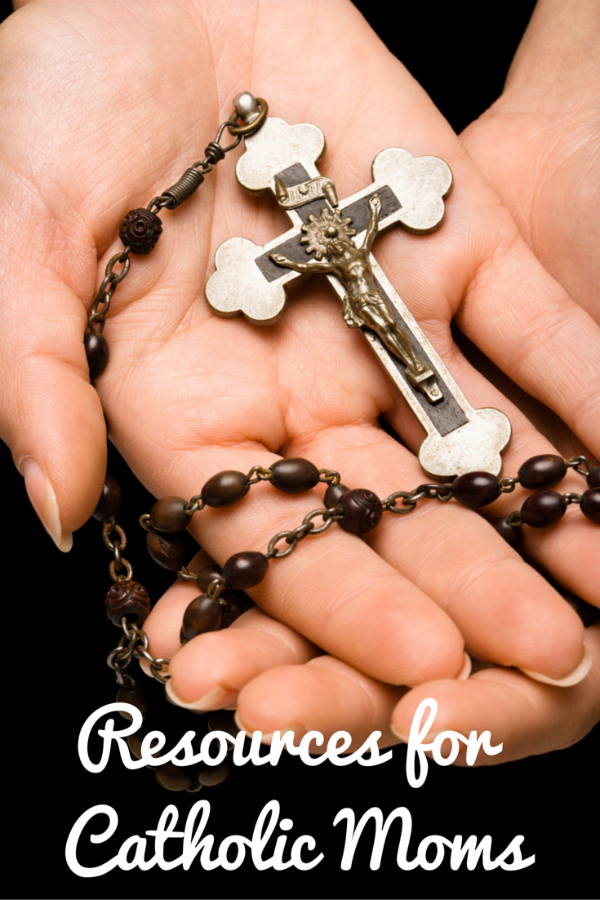 You'll find all 31 posts gathered here for easy reference. Bookmark this page, pin it on Pinterest, share it on Facebook, and email it to your friends.
By signing up for our newsletter, you'll get all the posts in the series in a handy weekly format. (plus you'll get a fun subscriber freebie: creative writing prompts for your children!)
It is my hope that this series blesses you and your family, encouraging you to learn and grow in our amazing Catholic faith.
(Links will be live as the month of October progresses)
1. Introduction

2. Saints Books for Catholic Moms

3. Catholic Family Calendar
4. Podcasts for Busy Catholic Moms
5. How We Bring Studying the Saints Alive

6. Laudete – The Only Catholic App You'll Ever Need

7. Essential Books for an Expectant Catholic Mom
8. A Catholic Pinterest for All Seasons

9. Catholic Book Basket
10. Using Evernote as a Prayer Journal
11. More Amazing Catholic Podcasts
13. Waking Up Catholic

14. Movies for Your Catholic Homeschool

15. Glory Stories

16. Catholic Movies for Your Homeschool

19. Getting Involved in Your Parish
20. Getting Involved in the Pro Life Movement – Even as a Busy Mother
21.Adoption Books for Catholic Moms
22. Saint Mail – Teaching Your Children About the Saints

23.
24.
25.
26.
27.
28.
29.
30.
31.