Whether you are a mother who works inside or outside the home, we all have one thing in common:
We are the heart of our homes!
One of my favourite resources I turn to as a Catholic mother is a book I stumbled upon a few years ago called The Domestic Church: Room By Room: A Study Guide for Catholic Mothersby Donna-Marie Cooper O'Boyle.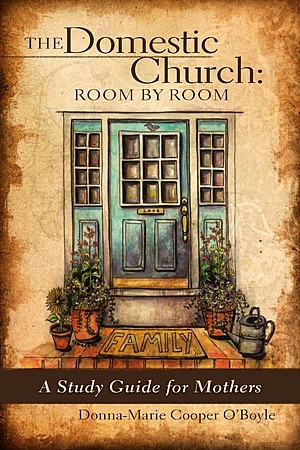 This book is my mini retreat!
Donna-Marie has woven sacred Scripture, the Catechism of the Catholic Church, Church documents, quotes from saints as well as quotes from Blessed Mother Teresa into this study guide.
She also shares some of her journey, inspiring us to better understand our vocation as mothers, while also guiding us to build our own domestic church upon the virtues of the Gospel.
In reading this study guide:
your prayer life will deepen
your love of little things will grow
routine household chores will take on new meaning
your vocation will come into focus
most of all, you will grow in your Catholic faith
I would encourage you to work through each chapter at your own pace, being sure to look up the Catechism and Scripture references.
If you plan on reading this as a group, Donna-Marie has included a helpful "Leaders Guide" for you. Be sure to use the prayer written out at the end of each chapter,praying it every day as you contemplate the ideas presented.
Now, years later, when I need a pick-me-up, I pull out my copy of The Domestic Church: Room by Room to help bring my vocation as a mother back into focus.
No matter where you are on your journey of motherhood, you will beblessed by this study guide!
Remember to prayerfully offer up your days to the Lord asking for His graces and blessings, and to encourage your family as well as other women.
We are more than "just a mom" – we are the heart of our homes!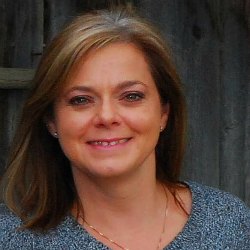 Angela Hoffman is a coffee loving, blue jean wearing homeschooling mom who is into innovative learning! Find her at Homeschool Innovation where she offers tips, tactics, and techniques to encourage you on your homeschool journey.
___________
This post is part of the 31 Days of Resources for Catholic Moms: tools to inspire and challenge you in your Catholic faith. Check out all the posts or sign up to get them delivered in your email.