If I told you I was excited to fold the giant mound of laundry on my couch or hop on my treadmill for a couple of miles, would you believe me?
What if I said that I was counting down the hours till I got to declutter the pantry closet?
Well, it's true. Let me tell you a little mama ninja tool that a few of us have figured out here in this fancy schmancy 21st century. Lean in close… ready? 
Podcasts.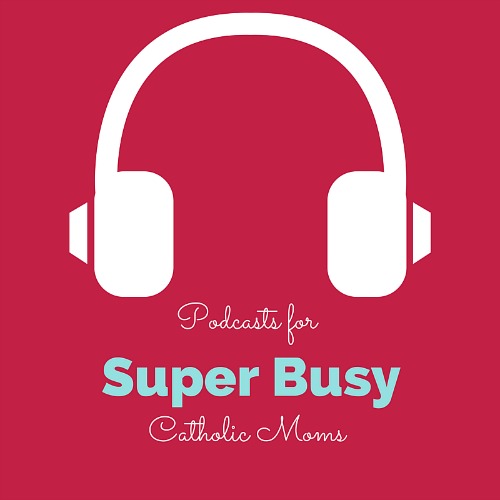 If you still wonder what on earth they are or how tech savvy you need to be to listen to one, well… get ready to have your world rocked. 🙂
Podcasts- online radio shows that you can listen to on demand, for free, on almost any device or computer, online or off– are fabulous resources for busy Catholic moms. Choose a good one, and it can put a spring in your step and infuse your day with purpose.
Need a place to start? Listen to How to Raise Strong Catholic Families in a Difficult Culture. Dr. Meg Meeker speaks hope and a splash of cold water into the face of modern Catholic parents. I've listened to it at least three times myself.
You're also likely to enjoy the insightful and powerful homilies given by Father John Riccardo. Try Taking Back Sundays: Keeping the Lord's Day or any of his regular episodes.
Once you're convinced that your family will never be without folded underwear again, and that you'll probably have to get a new pair of running shoes to log all that time you'll spend on the treadmill with your earbuds firmly in place, check out this list of audio lectures and podcasts. It's a treasure trove of good listening that will keep you busy till every last sock has been paired!
This post is part of the 31 Days of Resources for Catholic Moms : tools to inspire and challenge you in your Catholic faith. Check out all the posts or sign up to get them delivered in your email.

___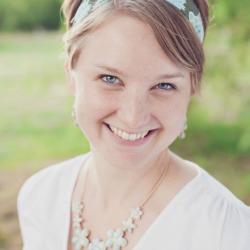 Sarah Mackenzie is a Catholic convert, a homeschooling mama of six, and host of the popular Read-Aloud Revival podcast. Her book,Teaching from Rest: A Homeschooler's Guide to Unshakable Peace, is ranked as a bestseller on Amazon in the homeschooling category. Find her online at amongstlovelythings.com.