When I started running, I thought that you just got up and ran. You could do that, but I've discovered along the way that there are loads of clothing, running gear, gadgets and websites that make running easier, and a lot more fun.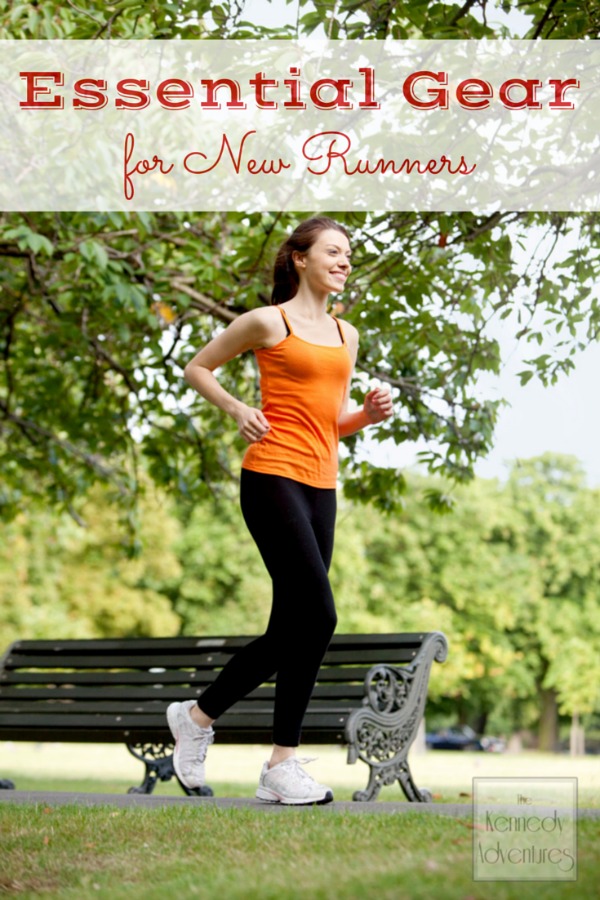 Take a look at this list of essential running gear – these are great for new runners or veterans, too!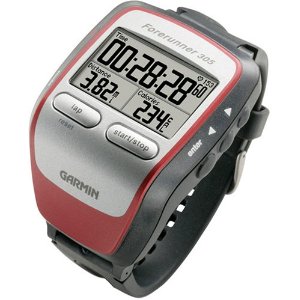 1. Garmin Forerunner 305


Affectionately known as Gidget around these parts, this gadget is amazing! I use her to keep track of my total distance, and she alarms when I'm going too fast, and too slow. (up hills!)
Well worth the money you'll dish out. My husband and I split her at times — I delete my information, and add his stats in. Voila – we're able to use one Garmin for two people!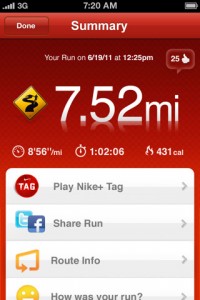 2. Nike Plus App

Not ready to shell out the bucks for a Garmin? If you have an iPhone or an iPod touch, Nike may be able to help you out. Nike+GPS uses the GPS system in the iPhone, or the accelerometer in the iPod touch.
There's also an app that works along with a foot sensor. I haven't found these to be as accurate as the Garmin, but they are also a lot less expensive.
I LOVE the voice feedback in the Nike system, as well as the challenges on the running website. For now, I use both.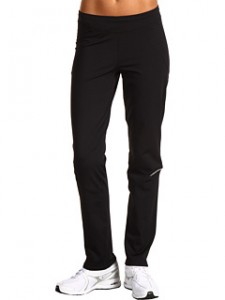 3. Brooks Women's Utopia Thermal Pant
When I started running in the cold weather, I borrowed an old pair of my husband's running tights. As the temperatures got colder, it was evident that I needed a better pair of pants. I headed off to Dick's, where I tried on some Under Armour tights (too obscenely tight to be worn in public), and some Nike tights (too long for short girls).
I stopped by one of our local running stores, and was introduced to the Brooks pants.
These are incredibly comfortable, very warm, and even a tad bit water resistant. The small back pocket is a perfect size for keys, or a gel pack. They are a little pricey, but well worth it. I'll be buying a second pair next winter.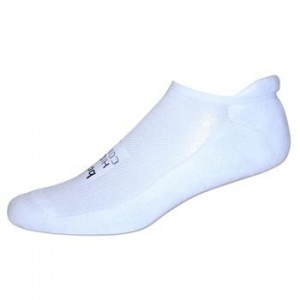 4. Balega Socks

Apparently, running in cotton socks is the devil. When I first started running in the cooler weather, my feet froze to pieces. My husband has SmartWool socks, but I prefer little bitty thin socks. The folks at Dick's informed me that cotton was the wrong thing to run in, and that I needed a 'blend'. Started out with some Under Armour socks there, and upgraded the same day I bought my fancy Brooks pants. The gal at Fleet Feet introduced me to Balega socks, and I won't run in anything else!
I love to read Runners World forums, but they tend to be a little clique-y. I happened across a local running forum, Run the Ville, and have been hooked ever since. Knowledgable, welcoming, and just plain fun, the folks here keep me motivated with all of their support.

As your runs get longer, you need some fuel along the way. Clif Bloks are like square gummy bears, packed with carbohydrates and caffeine! Easy to carry, and easy to chew, and available in most grocery stores, too. I've only tried the Black Cherry flavor, but it was yummy!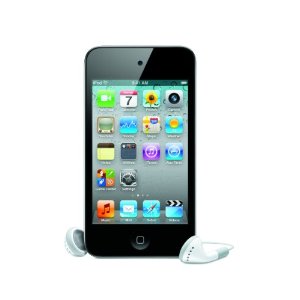 7. iPod touch

This ranks right up there with Gidget as one of my most important running gadgets. If I'm not running with my husband, I load it up with my favorite podcasts, and take off.
Ready for my wish list? I'm asking for these items for Christmas!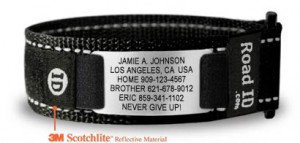 8. Road ID
I have to admit that I haven't been the safest runner in the past. I generally run in my neighborhood, but hate to pack a phone, along with all of my other stuff.
Enter Road ID. In case of emergency, you would be easily identifiable, and notifying your family would be a piece of cake. Not something I want to dwell on, but important nonetheless.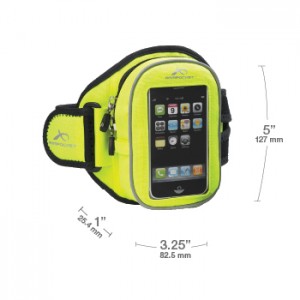 9. ArmPocket
Since my iPod is such an important part of my running routine, this would be a welcome addition. This pouch keeps your iPod safe from the elements, and provides you with some space for keys and Clif Bloks!
10. Sparkle Skirt
Running, and looking darn cute doing it? This would be the perfect addition to my running wardrobe. I just need to decide what color.
I'd love to hear from you, and find out if your top running items are the same as mine!
Be sure and leave a comment to let me know.
P.S. Have a favorite half marathon? Add it to my bucket list.