As a Catholic homeschooling mother, teaching my children our faith is my highest priority.
Even though they're enrolled in our parish's religious education program, we do a LOT of supplementing at home.
One of my favorite ways to help my children learn their faith is by studying our beloved Catholic saints.
How do you make studying the saints fun for little ones? How do you make this topic come alive?
Come take a look at our best ideas!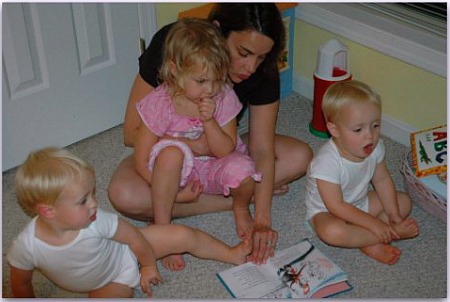 We Read

On our bookshelves, you'll find our favorite children's picture books, along with a huge collection of books for Catholic kids and moms.
We match our reading to the liturgical year and learn about the saints during the months that we celebrate their feast days.
If you follow our Catholic Book Basket series, you'll find printable book lists. Print them out, then search your local Catholic bookstore or library for the titles.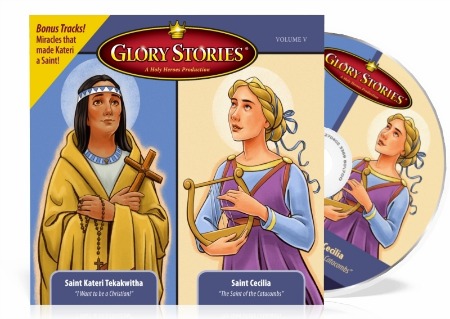 On days my voice is tired or if I want to keep them engaged on a long car ride, we turn to Glory Stories.
Each CD has a dramatized story about a saint. Rachel is loving St Cecelia, since she just joined the youth choir! We're looking forward to adding more to our collection soon.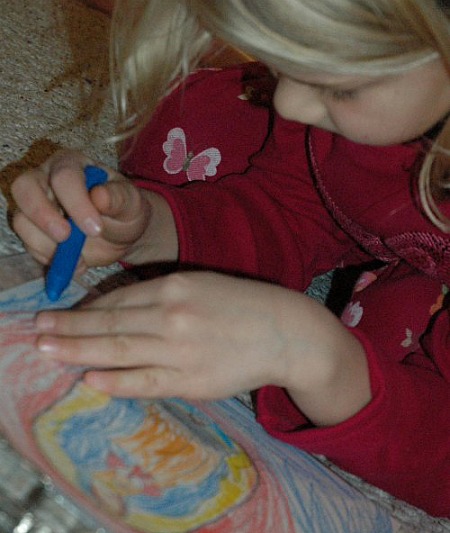 We Create

As a family, we enjoy making crafts to celebrate our saints. As we work, we talk about the saints' lives.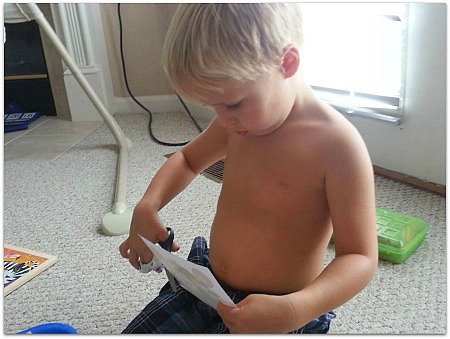 We Study

Using my collection of resources, I created saints studies for Rachel. We try to work through one a month as a family.
We sit down together with a list of saints and Rachel chooses who she wants to study.
Sometimes she likes their name (like Saint Elizabeth of Portugal). Other times, she's interested in their country of origin. (Saint Brigid)
By allowing her to participate in planning, she's much more engaged and enthusiastic.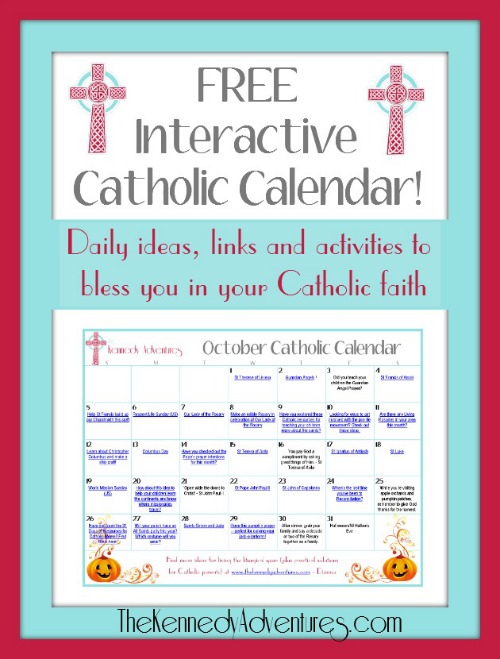 We Celebrate

I've taken some time to create monthly Catholic family calendars to highlight the upcoming feast days and Holy Days in our Church. This helps me to think ahead, instead of realizing a week later that I missed a feast day.
During the month, we look at how we can celebrate these special days as a family.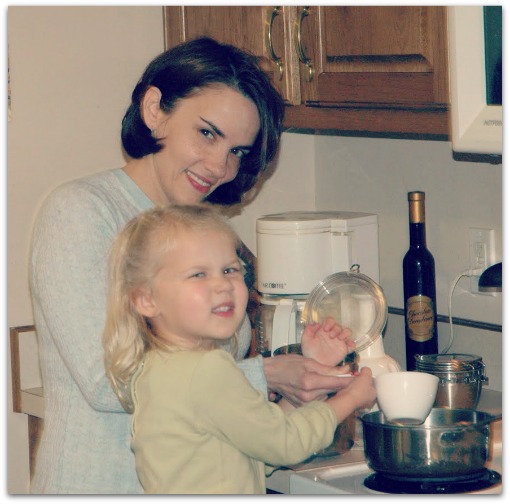 We Cook
When we celebrate the feast days of our Catholic saints, we try to plan special meals.
The children all look forward to these fun evenings together as a family, helping out in the kitchen and enjoying the fruits of their labor!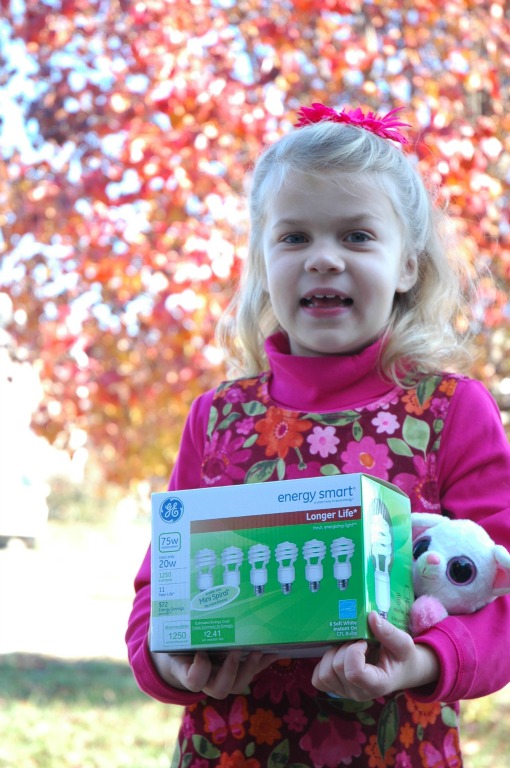 We Serve

We've paid visits to our parish priest, dropped donations off at the Home of the Innocents and more, following the virtues of the saints we love.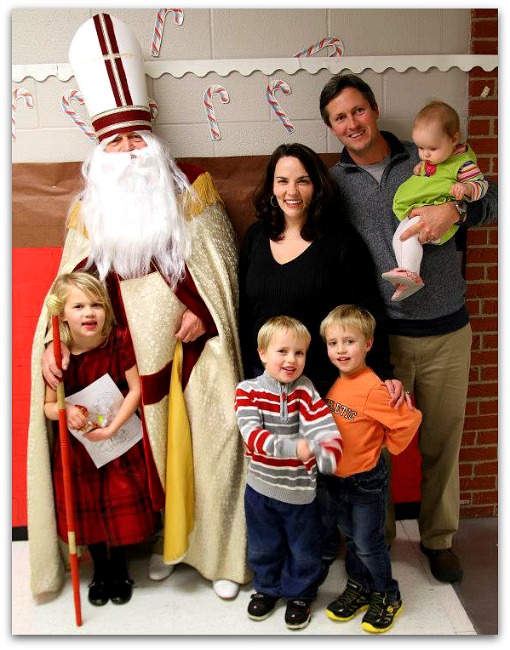 We Connect

Our family is blessed to be a part of an active parish community.
You'll find us at church enjoying faith filled activities – celebrating our parish's patron saint's feast day, Treating with the Saints, getting together for chili suppers, Easter egg hunts and more.
If you're a Catholic mom, I'd love to hear more from you – how do you teach your children about our saints in a fun way?
You'll find more great ideas on bringing subjects to life in your homeschool from my friends in the iHomeschool Network. Hop on over and get inspired!