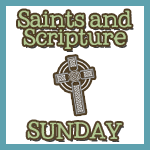 Galatians 6:2
Carry each other's burdens, and in this way you will fulfill the law of Christ.

Adding a new baby to a family is never easy.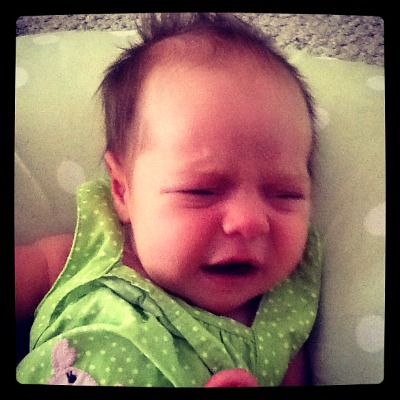 Mothers have to recover from childbirth – not an easy task, especially when caring for a newborn and other young children.
Brothers and sisters may feel slighted, since all the attention is directed toward the tiniest member of the family. Roles in marriage often shift to meet the new demands of an infant.
I tried to be Supermomma the first few weeks that Maeve was home.
I managed for a while, then slowly ran out of steam and patience.
Thankfully, my husband recognizes the fact that managing a large family is definitely a balancing act. He won't let me suffer alone.
He's up with the baby as much as I am, walking the floors to help settle her sensitive belly. My burden is lightened with his kindness, and for that, I'm forever grateful.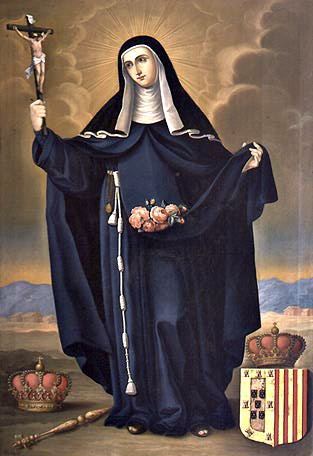 Later this week, we will celebrate the feast day of St Elizabeth of Portugal. Born to a royal family, she was betrothed to the King of Portugal at age 12. King Denis did not share her pious nature, having many infidelities. Elizabeth continued in her practice of Daily Mass and praying the Divine Office, staying true to her marriage. Years later, King Denis converted to Christianity.
Despite her royal status, Elizabeth spent much of her time in service to others in need in her community, and served as peacemaker in her family. After the death of King Denis, she went on to become a Third Order Franciscan in a Poor Clare convent she had founded. She is known as the patron saint against jealousy, for peace, and for brides.
Do you struggle with jealousy? Strive for peace in your home? Asking for St Elizabeth of Portugal's intercession could certainly help many relationships.
Looking for more faith filled posts? You'll find me visiting Soli Deo Gloria,Jump Tandem,Scripture and a Snapshot, Sunday Snippets, Spiritual Sundays, Hear it on Sunday, Playdates with God,Titus 2sday,On Your Heart Tuesday,Domestically Divine Tuesdays,Gratituesday,Word Filled Wednesdays, Walk With Him Wednesdays, iFellowship, and Good Morning Girls.