This shop has been compensated by Collective Bias, Inc. and its advertiser. All opinions are mine alone. #HappyNewMe #CollectiveBias
I can't remember the last New Year's resolution I made that didn't involve the terms 'lose weight' or 'exercise more". I tend to bite off more than I can chew, and dive in headfirst with unrealistic goals and expectations for myself.
This year is going to be different. I'm determined to make my health a priority, even as a busy momma of six. I need to be in tip top shape to run after all these little ones and I want to be healthy for a lifetime, not just for a few months.
Let's take a look at how I'm going to make these goals a reality in 2015.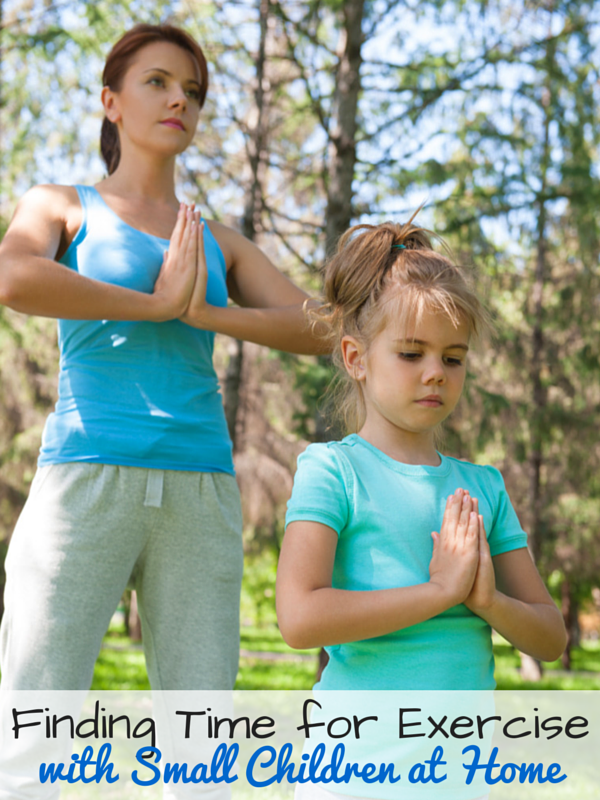 Making Time for Exercise with Many Small Children at Home
First things first ….
Find What Works Best for YOU
I'm a runner, but you may think that running is the most horrific exercise on earth. I know women who bike, hike, swim, play tennis, do yoga or Pure Barre. Find a sport or exercise that brings you joy and get out there.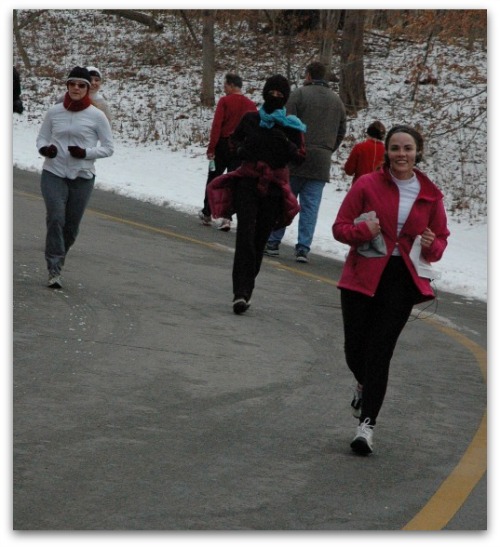 Get Your Spouse on Board
There's no way in the world I'd be able to find time to exercise if my husband didn't encourage me. From making my coffee in the morning to wrangling our five small children while I'm trying to find my favorite running shoes, he's a key component in my exercise routine.
I'm blessed to have a husband who loves to exercise. If your spouse isn't as gung ho as you are about working out, consider this. You may be setting a great example for him to hit the gym, too.
Find Fun Ways to Motivate Yourself
I'm going to be honest.
Getting back into running after a three year hiatus is hard.
My feet and legs hurt, my lungs ache, and I'm looking at the treadmill like it's a gigantic torture device. I have to find ways to motivate myself, or else I'll lose focus and end up on the couch eating Doritos.
This time around in my running game, my tools are a little different. When I was running before, I didn't have a smart phone. (I'm not sure how I managed to train for a half marathon without one).
Now, I'm armed with apps like Pandora and Spotify on my brand new phablet to help me compile the perfect playlists for my runs. To keep me from getting bored and heading back to the house before I've completed my run, I'm using the Zombies, Run! 5K training program.
Having easy access to the weather via my phablet helps me plan for my best run, no matter if I'm running in the summer heat, or layered up for wintery weather.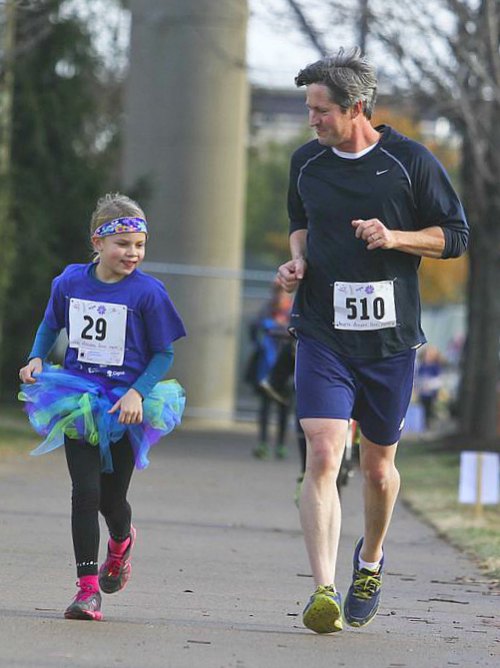 Bring Your Kids Along
It's pretty chilly here in Kentucky now, but as soon as spring breaks, we'll be heading to the football field at the local high school as a family. I can practice speed drills (UGH!) while my kids play in the grass, run along behind me, or ride bikes and scooters along the track.
Going for a park outing? Grab your yoga mat and practice some poses while your children climb the jungle gym. Don't overlook the cardio workout of a rousing game of tag with your kids.
Schedule Exercise on Your Calendar
We all have the same amount of time in the day. What's different? How you choose to spend it.
Are you a morning person? Could you push yourself out of bed a little earlier to get a run in under your belt?
For me, morning exercise is best. If I don't get up and out the door early, I'm not likely to be able to fit in a workout during the jam-packed day.
I love to use the Sunrise Calendar app on my new ZTE Zmax phablet.(a Christmas present for myself – I picked this up when I was doing some last minute stocking stuffer shopping for the children!)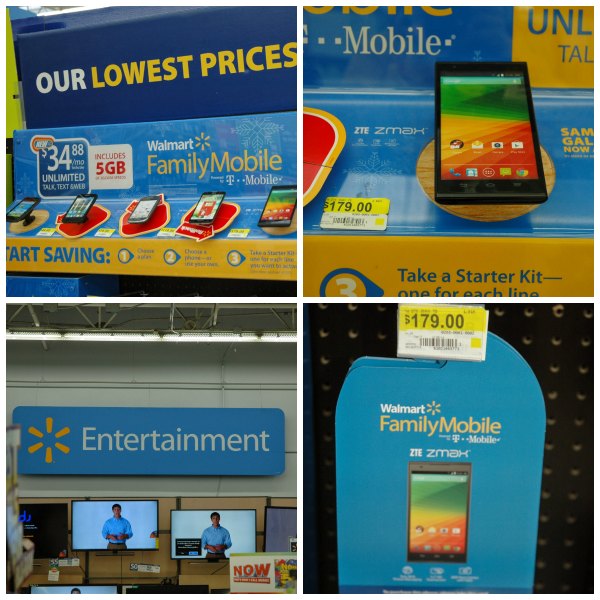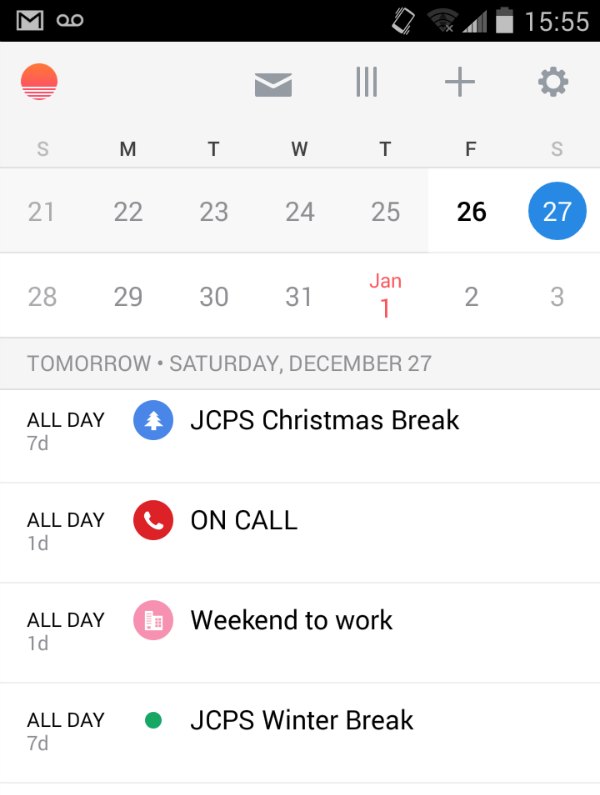 Using the Sunrise app on the Zmax, I can color code workout days in red and set my alerts to remind me the night before as well as early in the morning to keep me on track.
I make my workouts like a meeting or appointment – something I can't miss.
Is lunchtime more your style? Consider a gym with childcare or pair up with a fellow fitness minded friend. You could trade child care so that you both have a chance for a workout.
What about doing a tag team evening switchoff with your spouse? Have dinner ready to go (like one of these easy meals), then hit the gym when your husband walks through the door.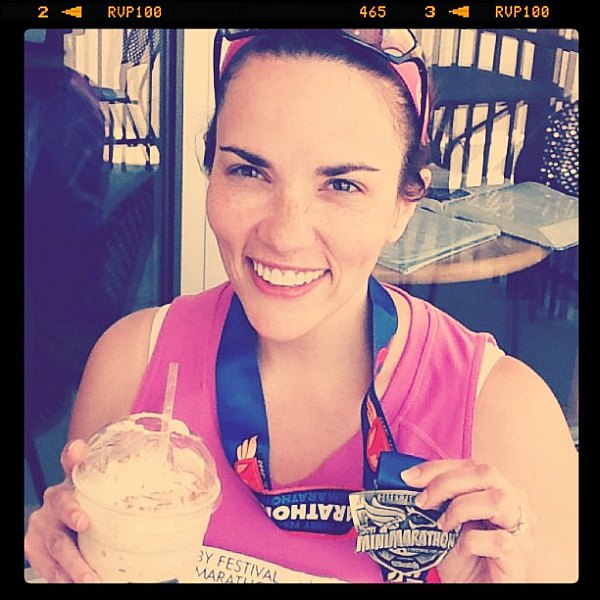 Choose a Calorie Free Reward
Way back when, you'd find me celebrating a 10 mile run with a trip to the local coffee shop, for a delicious frozen coffee.
Not any more.
These days, I choose a non-food reward, like jewelry, pretty notebooks and pens, new workout gear or a new case for my phone instead of calorie loaded treats.
What about you? I want to hear about how you're planning to meet your fitness goals for the new year! Let's chat in the comment box!