In Kentucky, the heat and humidity start early — this year, we were hitting 70 and 80 degrees in March! Running in warm weather brings a whole new set of challenges. With some preparation, you can keep running all summer, in preparation for fall races.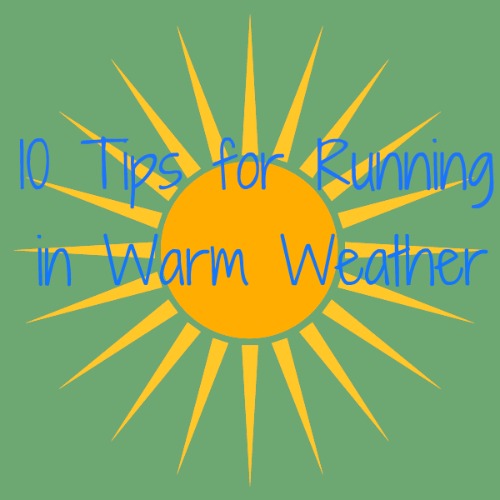 1. Run Early
My husband is a fan of running before dawn when the temperatures are skyrocketing. I struggle with this one, since I hate getting out of bed early. Pros? By the time you get back and have breakfast, you've accomplished your exercise for the day!
2. Run Late
Are you like me, and can't drag yourself out of bed in the wee hours? Run after dinner. Last summer, I did speedwork at the local high school track in the evenings. Mind you, it was still 85 degrees at 9 pm, but at least I was out of the blazing sun.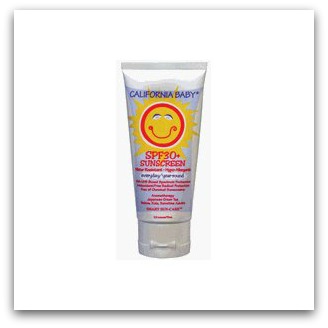 3.SUNSCREEN
Yup — I've made this mistake before, and been in a hurry to get my run in. A few hours later, wondering why my shoulders were stinging, noticed that they were beet red. If you're running during daylight hours, be sure to apply sunscreen – even on cloudy days! Pay special attention to your ears, back of your neck, shoulders and behind your knees (OUCH!).
We're picky about our sunscreen around here, and use California Baby. If you're concerned about parabens and other weird stuff in your sunscreen, be sure and check out EWG's Sunscreen guide.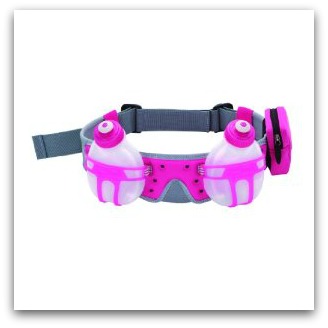 4. Hydrate – before, during and after
My friend Laurel has teased me before about how much water I carry with me. It's a bit of a crutch for me, but sipping on water before I slog up a hill helps me mentally.
I carry a handheld water bottle, and wear a hydration belt. Added bonus of the belt? It has a pocket for gum, lip gloss, money, etc.
You may also want to consider electrolyte replacements in your water bottle, like Nunn tablets, or try coconut water on for size.
5. Hat
I'll be honest, and tell you that the only times I've ever worn a hat while running is in the rain, or freezing cold. According to Runner's World, a light colored hat with a visor keeps the sun out of your eyes, and keeps you cooler. You be the judge.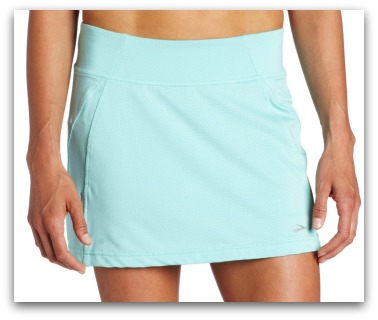 6. Light weight, loose clothing
Summer is not the time for your basic black workout gear. Jazz up your spirits with some light colored, loose clothing for the warmer weather. Brooks is my favorite running gear, and this skirt is wonderful – I love the compression shorts and hidden pockets.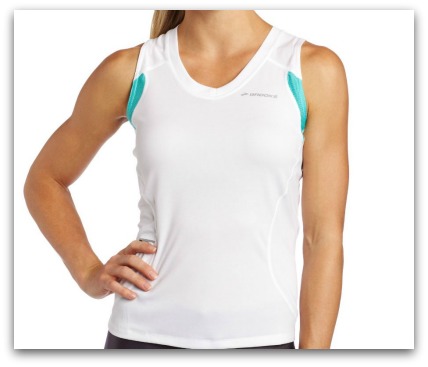 7. Ditch the Cotton
You may think cotton would be great for running in the summer — nope. It gets wet and sticks to you. Yuck! Stick to dry weave materials for your tank tops, shorts and socks.
8. Acclimate and adjust your pace
With the added heat and humidity, you're not going to be able to pound the pavement as hard as you can in cooler weather. Take your time getting used to the higher humidity and temperatures. You may take a few weeks to mentally and physically adjust. Turn down your pace a notch, at least until you feel comfortable with the change in conditions.
9. Take it Inside
This summer, when I'm cleared to run, I know I'll be starting out back on the treadmill. I abhor running in the summer, and I know my post partum hormones won't tolerate the heat. I'll be running inside, with a fan blowing on me.
10. Know the Signs and Symptoms of Heat Related Illnesses
If you're running outside, play it smart. You need to know the signs and symptoms of heat related illnesses (heat exhaustion, heat cramps, and heat stroke), as well as how to treat yourself.
Symptoms can include:
Muscle Cramps
Fatigue
Nausea
Dizziness
Confusion
Fainting
Left untreated, these can progress to seizures and death. Treatment involves replacement of lost fluids and salt.
Play it safe in the summer. Run with a buddy, hydrate before you head out, and don't over do it!
Did I miss one of your tips for warm weather running? Be sure and leave me a comment!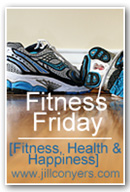 I'll be linking up to Fitness Friday, 7 Quick Takes and more!
P.S. Training for a half marathon? Don't miss these half marathon training tips.
This post contains affiliate links.