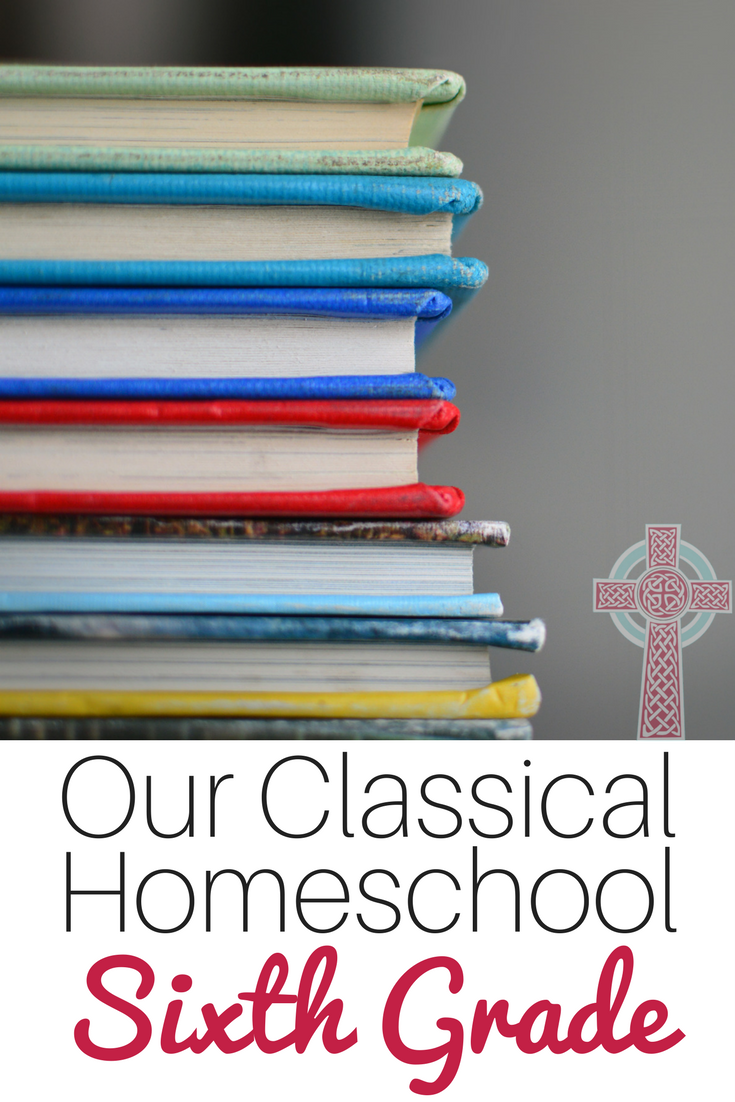 It's hard to believe, but this fall, I have a middle schooler! Our choices for our classical Christian curriculum for sixth grade contain a mix of traditional homeschool classes, cottage school classes, online academy classes, as well as online discussion groups.
As Rachel gets older, I'm beginning to outsource more of her schoolwork. Juggling multiple students, working outside the home, plus homeschooling is a major balancing act. With handing some of the teaching off to qualified instructors, I preserve some of my sanity and help prepare Rachel for a time when she'll be in a classroom setting.
We've been a Cottage School family for four years now. Rachel began attending classes here in the third grade. This year, the boys are taking classes as well.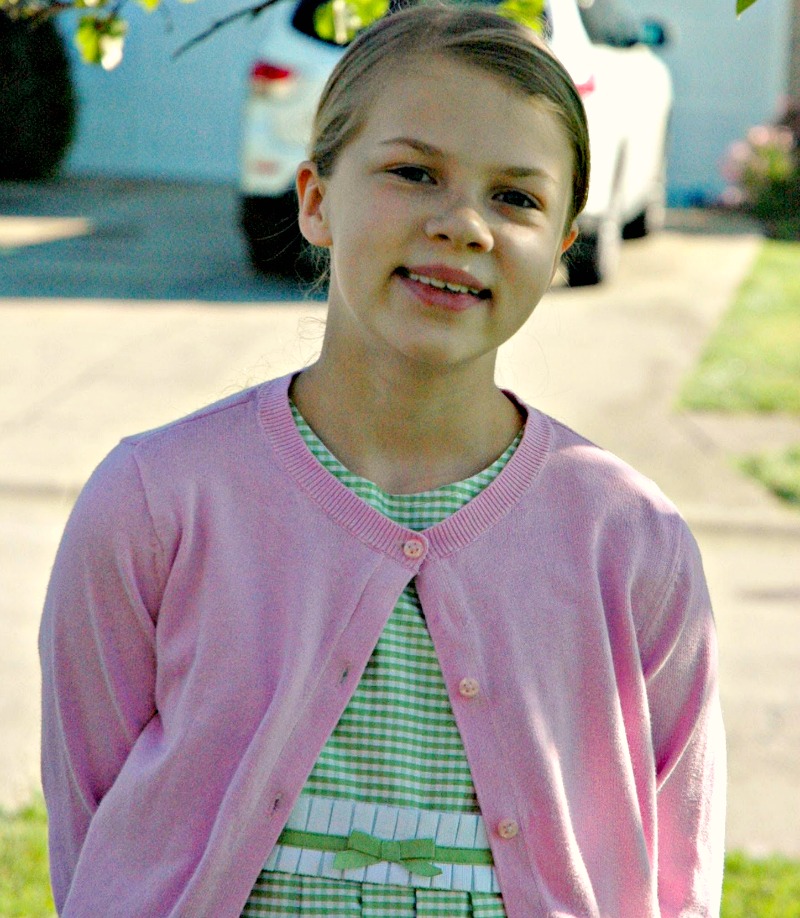 This provides accountability for me, as I'm prone to making amazing plans, then fizzling out. It also gives Rachel and the boys accountability to someone else besides Mom as a teacher. They meet new people, have outstanding teachers, and it allows me a chance to spend some one on one time with the littles.
For sixth grade, Rachel will be taking four classes at Highlands Latin School Cottage School here in Louisville – Latin, Classical Studies, Literature, and Composition.
Classical Christian Curriculum – Latin for Sixth Grade
It seriously boggles my mind that we've been studying Latin with Rachel for five years.
She moves into Third Form Latin this fall, which looks a little scary to me. Latin is her favorite subject, so I'm sure she will do fine with plenty of review.
Classical Christian Curriculum – Literature for Sixth Grade
My literature loving girl has been waiting for this year for a long time. She's so excited about the selections for this fall.
She'll be reading:
The Trojan War
Anne of Green Gables
The Bronze Bow
The Hobbit
We'll take advantage of the time we're spending in the car by listening to audio versions of the books together as a family.
Classical Christian Curriculum – Composition and Grammar for Sixth Grade
I'll be honest. I'm really glad I don't teach composition. We follow the Classical Composition program from Memoria Press, and I'm thankful to have a master teacher for Rachel.
If you don't have a cottage school in your area, I'd recommend the composition DVDs or the online classes in the Memoria Press Online Academy.
We'll also be working through English Grammar Recitation IV, as well as Core Skills Language Arts for practice.
Classical Christian Curriculum – Classical Studies (History) for Sixth Grade
For sixth grade, Rachel will be studying Famous Men of Greece. She's loving it so far, since the first twelve weeks or so is a review of Greek mythology (one of her favorite classes).
As part of her Classical Studies program, she's also studying the ballad Horatius at the Bridge. She's on track to memorize and recite 24 stanzas of this poem later on this year. It's a rite of passage for sixth graders in her Cottage School. I was a bit nervous, but so far, she's unflappable.
She'll also be participating in an online discussion group with the Delectare Online program for literature and classical studies. This video forum meets once a week with a parent moderator, allowing students from across the country to connect and discuss their Memoria Press subjects. Classes are full for this year, but I HIGHLY recommend you sign up for their email list and consider it for next fall.
Classical Christian Curriculum – Math for Sixth Grade
We switched over to Teaching Textbooks last fall when we were having some MAJOR math battles. Rachel is finishing up TT Level 5, and will be moving up to Level 6 soon.
Bonus — Teaching Textbooks is on track to release a web based version of its math programs very soon. Stay tuned!
Classical Christian Curriculum – Science for Sixth Grade
Up until this point, we've been pretty lax about the science programs with MP, and used them almost as an independent study.
This year, I'm clearing some teaching off my plate and enrolling Rachel in the Memoria Press Online Academy for Middle School Science I.
She'll work through https://www.memoriapress.com/curriculum/science/" target="_blank">Exploring Medicine, Exploring Astronomy, and Exploring Earth, in an online format with a live teacher. With a background of nursing, I might be more excited than she is! Classes begin next week, so we will report back with a more in-depth look at the MPOA in about a month or so.
Classical Christian Curriculum – American Studies for Sixth Grade
We're slowly adjusting to our fall schedule — juggling multiple children and all the places we have to be has me on edge.
I'm shelving American History until November, when we drop cross country from the calendar. It's a fairly heavy workload, and I want to get my feet planted firmly before we tackle this one.
At that point, we will begin with the sixth grade American Studies program. I'm a little nervous about this one, since my background in American history is pretty shaky. (looks like it's time for me to start reading)
Classical Christian Curriculum – Greek for Sixth Grade
Once a student reaches Third Form Latin in the Memoria Press scope and sequence, it's time to add in Greek.
We actually planned to begin Greek Alphabet this summer, but Rachel's schedule at the barn didn't allow much wiggle room.
Like American Studies, I think we're going to shelve this for now, and pick it up later in the year.
Classical Christian Curriculum – Fine Arts
I don't have a big plan for fine arts for Rachel this year. I know she'll pick up music exposure from the work we're doing in the Kindergarten and Second Grade levels.
For art, I'm planning on a course just for her. I've ordered this chalk pastels technique course, and can't wait to see what she creates.
We're blessed to live in an area with loads of fine art opportunities. We're planning trips to the ballet, the orchestra, and the theatre.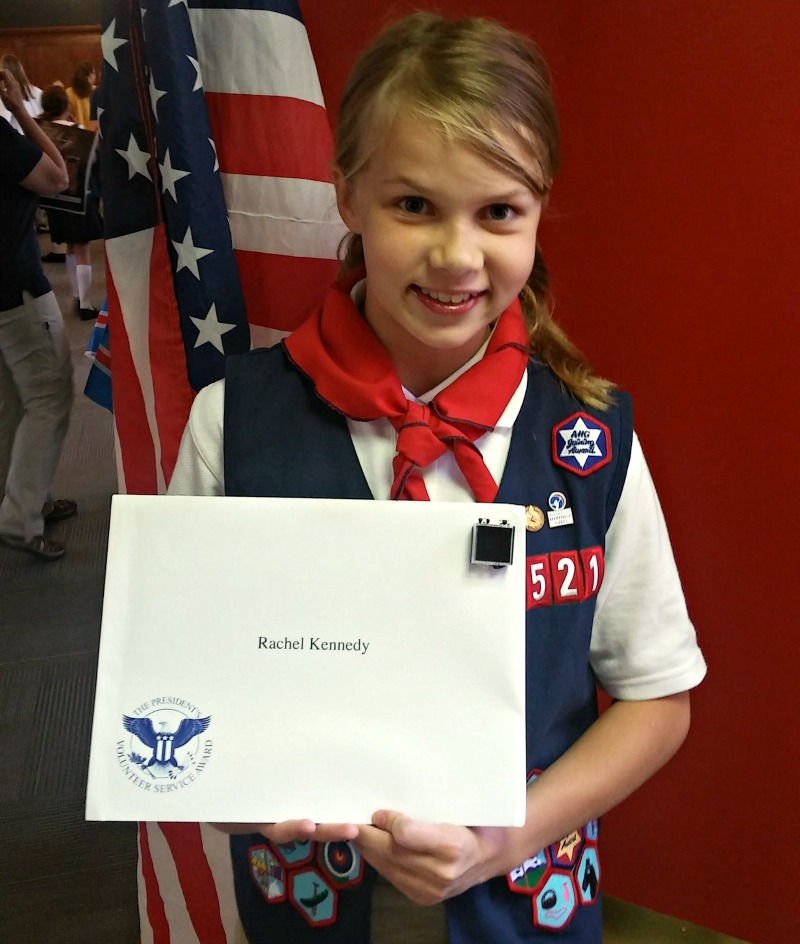 Classical Christian Curriculum – Extracurricular Activities
Rachel tends to be a creature of habit, and her extracurriculars tend to stay the same from year to year.
I finally convinced her to branch out a little this year and try cross country.
This fall, she has:
Horseback riding: once or twice a week, then volunteering at the barn as much as she can!
AHG: twice monthly (this marks our 7th year)
Hospitality Club: Virtue training for tweens, once a month at our Catholic co-op
LEGO Robotics: Once a month at our Catholic co-op
Cross Country: Twice weekly practices, running on her own, and weekend meets
More Classical Christian Curriculum Resources
Now it's time to hear from you — what are you using for your newly minted middle schooler? Be sure to share your ideas in the comment section!