Trying to save money while enjoying a summer vacation? Don't overlook a staycation – checking out the gems you'll find right in your own backyard.
I've got a giant list of ideas to make up the ultimate guide to a Louisville family staycation. Take a look!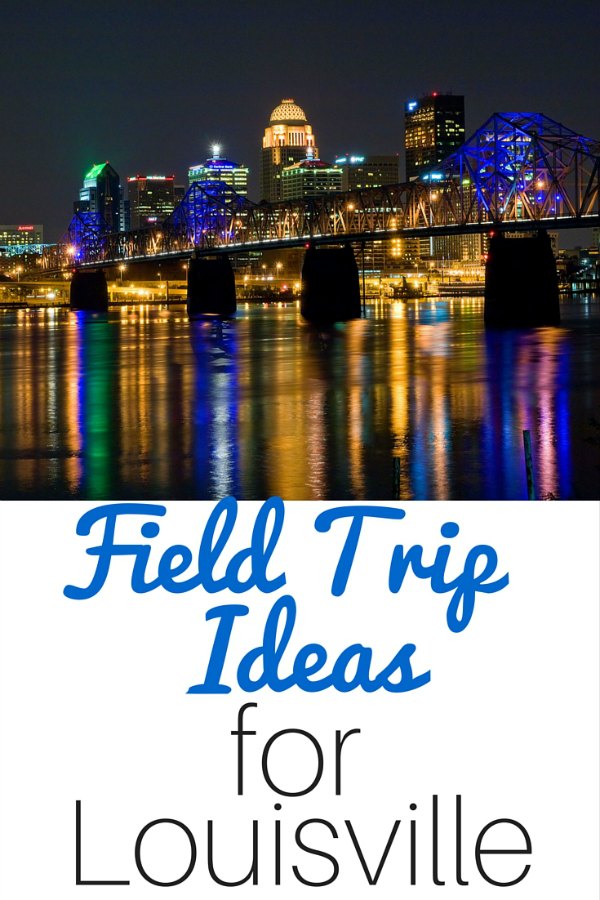 Louisville has an amazing amount of places to visit and activities to enjoy. I'll share some of my family favorites, as well as items on our 'wish list'.
Louisville and the Horses
Kentucky is a center for racehorses, so you'll find loads of family activities in Louisville involving horses and centering around the Kentucky Derby.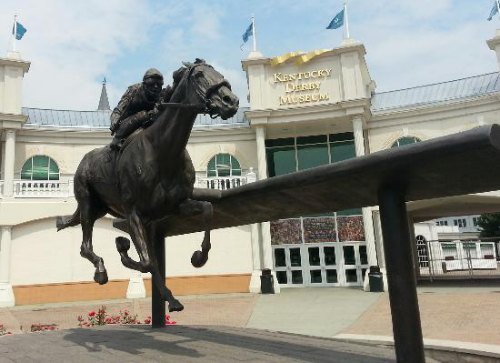 You can visit Churchill Downs and the Kentucky Derby Museum to watch the horses race and learn more about racing history.
Derby Festival Events in Louisville
If you're lucky enough to visit Louisville during the Kentucky Derby Festival, get ready for more than two weeks' worth of fun for the whole family.
Our party kicks off with Thunder over Louisville, the largest annual pyrotechnic display in North America.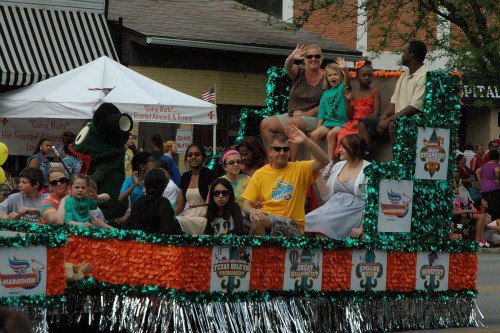 Other family friendly events include the Kentucky Derby Parade and the Great Steamboat Race. Athletes enjoy the Kentucky Derby Festival Marathon. (don't miss my tips if it's your first time running a half marathon!)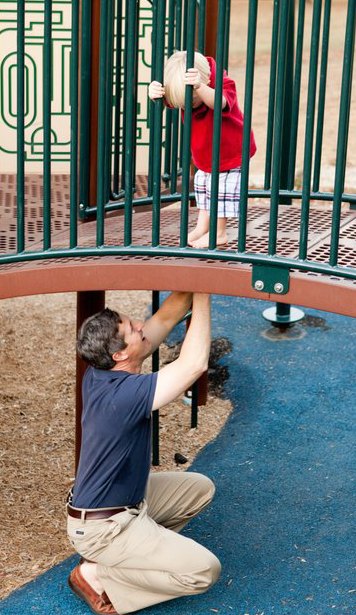 Time to Get Active in Louisville
Louisville is a town on the go, with plenty of places to burn off steam. Check out these ideas.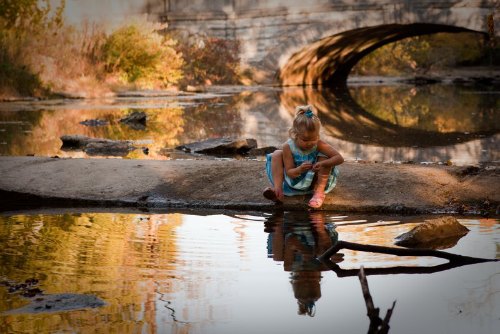 Enjoying the Louisville Park System
The Louisville parks system was created by Fredrick Olmsted and includes the Louisville Loop, a 100 mile system connecting new and existing parks to neighborhoods and attractions.
Some of our favorites: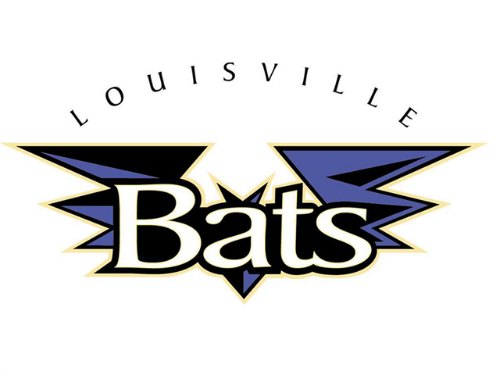 Enjoying College and Minor League Sports in Louisville
My family loves watching and participating in sports. Since Louisville is a college town, it seems like there's always some sort of game to watch.
Bonus? Many of the college sports activities are free or very affordable. We're looking forward to checking out the Louisville soccer team in August when their new stadium opens.
Louisville is also home to a minor league baseball team, the Louisville Bats.
Baseball fans also need to check out the Slugger Museum to see the famous Louisville Slugger being made.
Are you a soccer fan? You're in luck! The Louisville City FC made their debut this spring.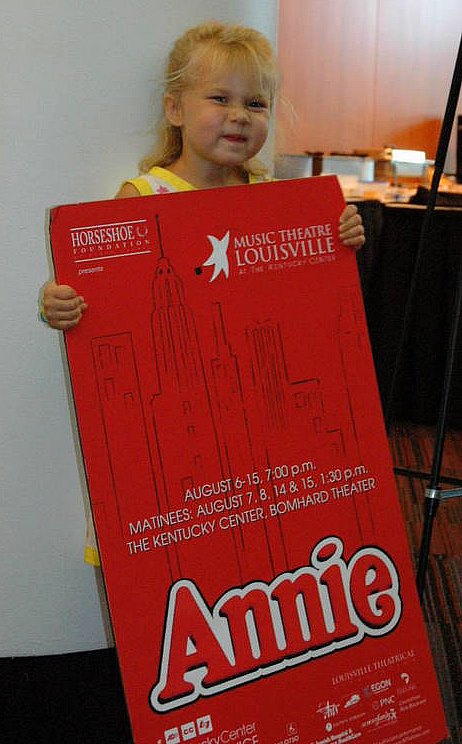 Louisville Arts and Culture
Catching a show on your staycation is a piece of cake in Louisville. We're blessed with an array of fine arts programs, from the symphony to the theater. Take a peep at some of our favorites.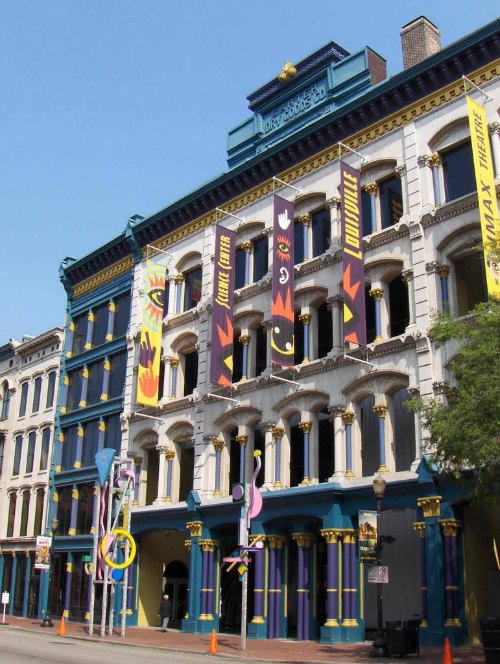 Louisville Museums and Historical Attractions
No matter where your interests lie, you're bound to find a museum or historical attraction in Louisville to keep you entertained. This list only scratches the surface.
Have a future fireman at home? Don't miss the new Vintage Fire Museum featuring beautifully restored fire engines for display.
The historic Locust Grove farm is the perfect place for learning about pioneer days and enjoying a picnic lunch on the grounds.
The Frazier provides an unforgettable journey through more than 1,000 years of history with permanent and traveling exhibits.
Walking Tours of Old Louisville
Explore Louisville's river heritage at the Portland Museum.
Auto enthusiasts can head south of Louisville to Bowling Green for a visit.
Interested in contemporary art? You'll want to visit the Kentucky Museum of Art and Craft.
Did you know Thomas Edison stayed in Louisville? You can visit his house in the Butchertown neighborhood.
Over 150 years old, the Water Tower serves as a visual landmark of the city on the banks of the Ohio.Learn about how the city's water is kept clean when you visit the new WaterWorks museum.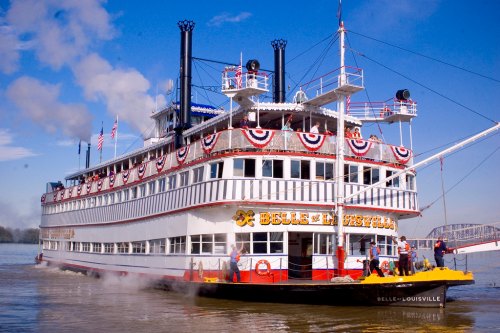 Exploring Louisville Outdoors
We've been members of the Zoo since my oldest daughter was small. We've seen it grow to add so many wonderful areas, including the Gorilla Forest and the Polar Bear Exhibit. My kids are also huge fans of the Zoo's splashground area and two expansive playgrounds.
The newly renovated Kentucky Kingdom is loaded with thrill rides, family rides, water park and an Aqua Theater.
Nature lovers can stop in at the Blackacre Conservancy for the Saturday morning farm feedings, or moonlight hikes. Most activities are free!
Ready for a nature hike, a campout, or learning about local wildlife? Add Creasy Mahan to your list.
Visit the petting zoo, the butterfly garden, koi pond, or just relax with a picnic.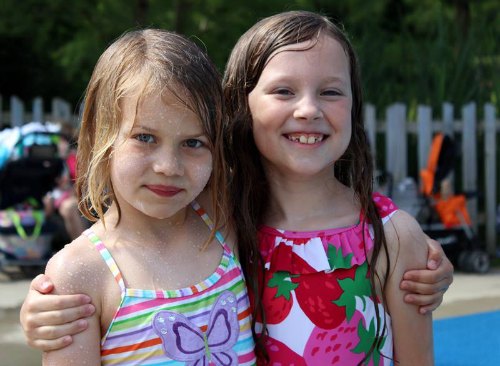 Fun for the Whole Family on a Rainy Day in Louisville
Even if the weather doesn't cooperate, you'll still be able to enjoy your Louisville staycation with these ideas.
Rainy days are no match for this indoor play area! Kids can burn off steam in the indoor bouncy areas, or enjoy the craft area.
Have a spot of tea with your girlfriends or plan a Mother-daughter date at Sister's Tea Parlor.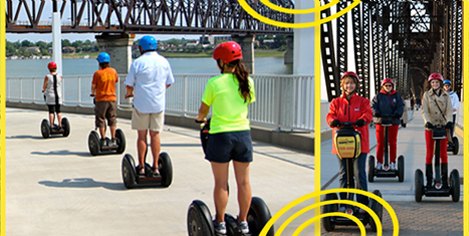 Unique Ways to Explore Louisville
The only facility of its kind in the country, Glassworks brings together glass artists and galleries in one location, providing tours of the flameworking and glassblowing studios as well as a Walk-In Workshop, where the public can try their hand at creating their own work of art.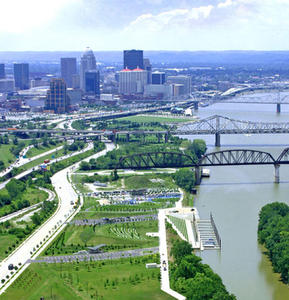 Just in case you run out of ideas, the Louisville Visitor's Center is your one stop shop for all of the city's local events and attractions.
While you're considering your travel options this summer, take a look at this HUGE list of staycation ideas. You might have missed something close to home!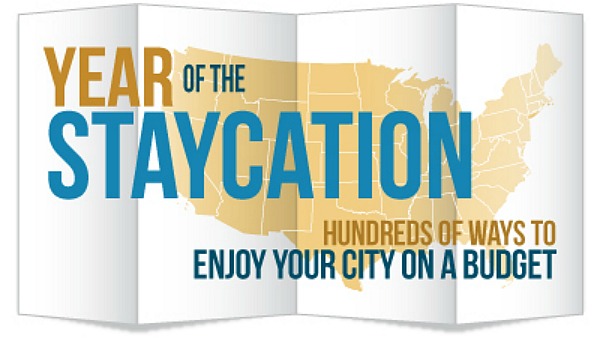 A – D
Phoenix, Arizona — Saving For Someday
Fresno, California — Living A Frugal Life
Orange County, California — More With Less Today
San Diego, California — Southern Cali Saver
Denver, Colorado — Bargain Blessings
Washington, District of Columbia — Kidventurous
F – I
Disney World, Florida — The Happy Housewife
Jacksonville, Florida — Saving The Family Money
Orlando, Florida — Coupon Mamacita
St Augustine, Florida — Simply St. Augustine
Tallahasse, Florida — SwagGrabber
Tampa Bay, Florida — LaToyaEdwards.net
Atlanta, Georgia — Pretty Frugal Diva
Dahlonega, Georgia — Kathys Cluttered Mind
Savannah, Georgia — This Mommy Saves Money
Aurora/Chicago, Illinois — A Savings WOW!
Chicago, Illinois — Entertaining Chicago
Indianapolis, Indiana — Chaos Is Bliss
K – P
Lexington, Kentucky — Homeschool Village
Louisville, Kentucky — The Kennedy Adventures
Northern Kentucky, Kentucky — Simply Sherryl
Carroll County, Maryland — Looking at life CreativLEI
Boston, Massachusetts — Maven of Savin
Battle Creek, Michigan — Pichea Place
Grand Rapids, Michigan — Give Me Neither
Metro Detroit, Michigan — Saving Dollars and Sense
Kansas City Area, Missouri/Kansas — Redefined Mom
Omaha, Nebraska — Family Fun in Omaha
Central, New Jersey — Our Good Life
Cincinnati, Ohio — Adventure Mom
Cleveland, Ohio — Kosher on a Budget
Columbus, Ohio — Cleverly Simple
Dayton, Ohio — Savings Lifestyle
Mansfield & Richland County, Ohio — The Traveling Praters
Miami County, Ohio — Something 2 Offer
Northeast, Ohio — Sisters Shopping on a Shoestring
Portland, Oregon — Frugal Living NW
Harrisburg/Central, PA — Family Balance Sheet
Erie, Pennsylvania — Growing Kids Ministry
Philadelphia, Pennsylvania — Moms Need To Know
Pittsburgh, Pennsylvania — The Coupon High
R – W
Arlington, Texas — Grocery Shop For FREE
Fort Worth, Texas — Coupons and Freebies Mom
Houston, Texas — Melissa's Bargains
Katy, Texas — Moms Confession
San Antonio, Texas — How to Homeschool My Child
Tyler, Texas — iLoveMy5Kids
Charlottesville, Virgina — How to Have it All
Norfolk, Virgina — The Talking Suitcase
Richmond, Virgina — Vacation Maybe
Seattle, Washington — Thrifty NW Mom
Tacoma/South Puget Sound, Washington — Queen Bee Coupons
Oshkosh, Wisconsin — A Little Bit of This and That