We're looking forward to spring and summer, but as a homeschooling family, you're apt to find us traveling any time of year. Traveling with kids is fun, but it can be a challenge to keep everyone healthy while you're on the road. Come and take a look at what works for us.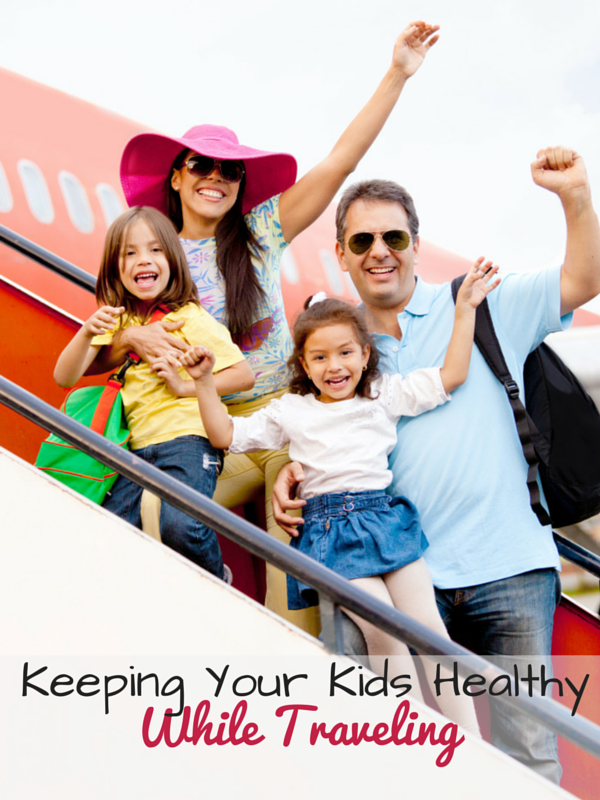 1. Pack Healthy Snacks
When we're on the road, we take our favorite healthy snacks with us to ward off hunger pains. It saves us money, since we don't have to stop at every Chick Fil A on the way. It's also MUCH healthier.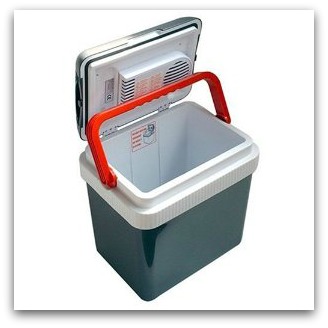 What do we bring? Anything and everything!
We recently discovered this electric cooler — just plug it into your lighter and you're ready to go. We stick perishable items like yogurt, milk, sandwiches, fruits and vegetables in there. We also bring things that don't need refrigeration, like pretzels, raisins, dried cranberries, fruit snacks, peanuts and more.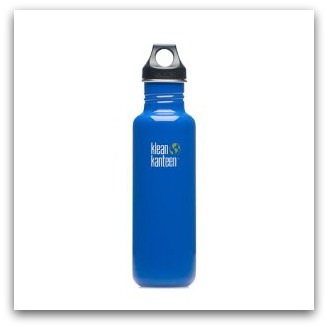 2. Keep them Hydrated
Hydration goes hand in hand with nutrition. You'll see me and my children toting around our Klean Kanteens. When we stop for a potty break or to fill up the van with gas, we take our canteens in to fill them up with ice and water.
On hot days, or when we've been outside, I'll throw Nuun tablets in, too, to replace electrolytes lost with sweating. Another treat would be coconut water.
3. Get Them Involved
Children love to help plan – let them pick out the snacks to take on the road, or what restaurant you'll choose for dinner. Getting them involved with the traveling plans might make them a wee bit more cooperative.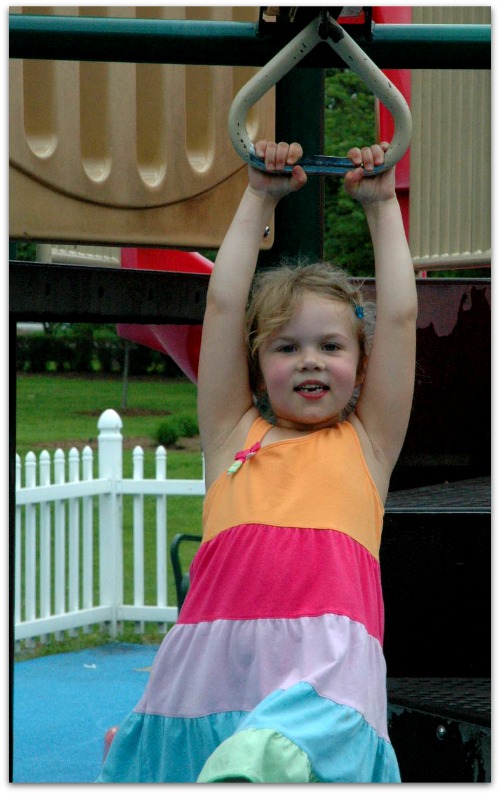 4. Keep them Moving
Long car rides are a pain in the butt (literally!) for grownups AND kids. Plan some cushion into your travel time to stop at a park or rest area to let the kids run off some steam. Don't forget to pack tennis shoes, hiking boots or swimsuits.
5. Get Plenty of Sleep
Disrupting your normal routine can wreak havoc on even the most pleasant and easy-going children. It's not worth the eventual melt down to run your family from sun up til sundown on vacation.
Build in nap times if age appropriate, and stick to your usual routines if possible. Don't forget about time zone changes and the effect they may have on your sleep schedules.
6. Kill the Bad Germs
As a nurse, I'm acutely aware of lurking germs. I'm a stickler for good hand washing, and you'll always find wet wipes and hand sanitizer in the van.
7. Replace the Good Bacteria
Despite all the precautions you take to keep your kids healthy, occasionally, their systems go awry. If one of my children gets sick, it usually runs a course through all five of the little ones.
That's when I turn to probiotics.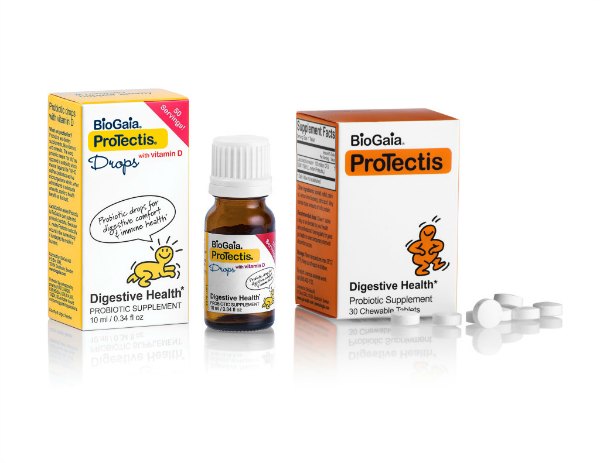 BioGaia ProTectis probiotics can help reduce the occasional digestive tract upset, support your child's natural defenses, and can give a solution for digestive discomfort. Boosting your child' digestive health has a positive effect on strengthening their overall health, immunity and well-being.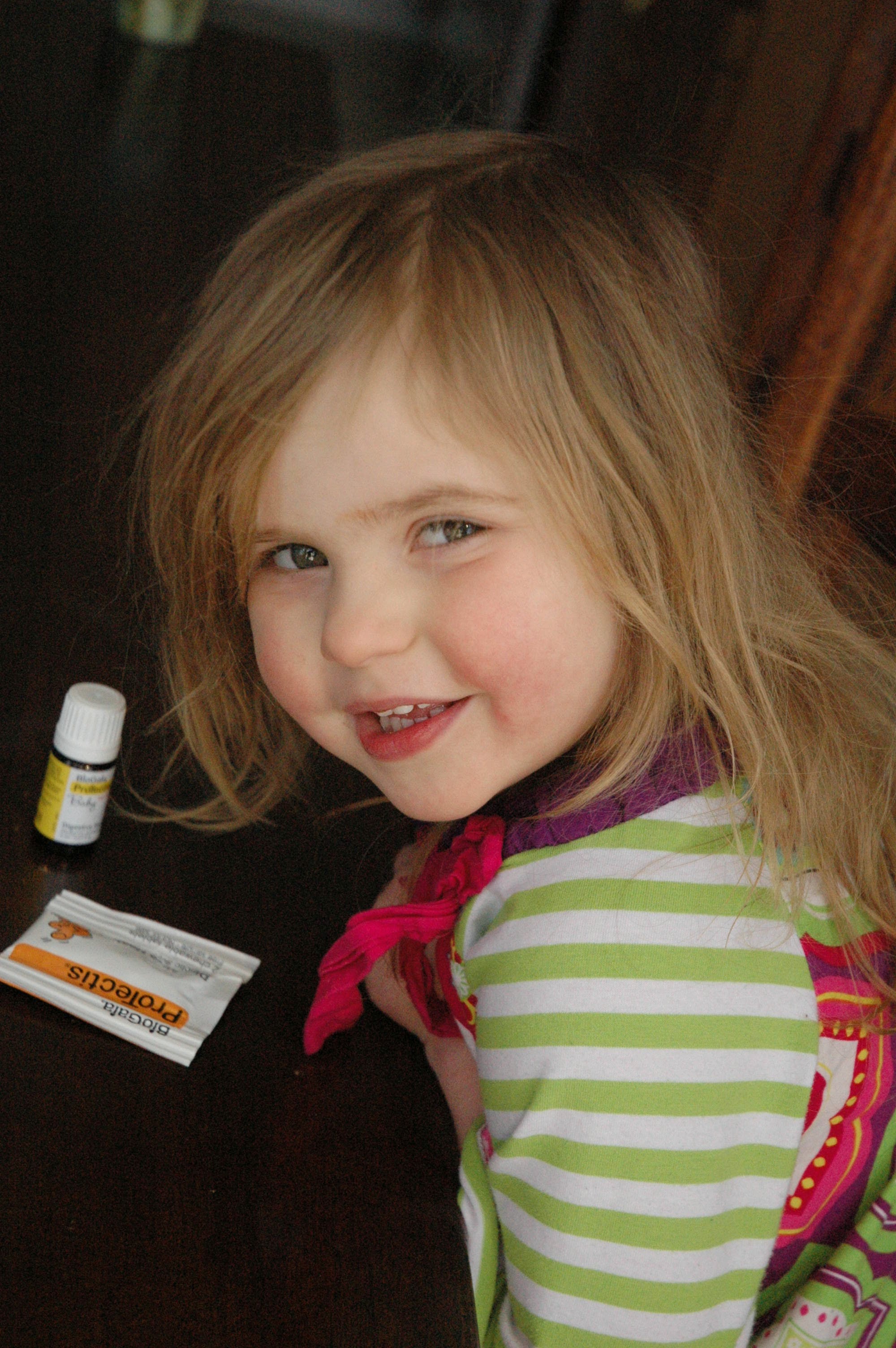 They're so EASY to administer – just 5 drops. Maeve takes hers right on a spoon! You could also mix them in juice or water, but that's a little more work. The drops also contain Vitamin D, which is an added bonus during the winter months.
The boys use the chewable tablets, loving the lemon-lime flavor. I love being able to find both the drops and the tablets at my local Walgreens.
(FYI: I AM a healthcare professional, but I'm not your doctor. I'm sharing what works for our family. Don't consider this medical advice.)
Do you have a favorite tip to keep kids healthy while traveling? Ever used probiotics for yourself or your children? Stop by the comment box and let me know! 
Disclaimer: I was provided product samples of BioGaia ProTectis and compensated for my time with MomSelect. All opinions expressed here are my own, honest thoughts.Check them out on Facebook, Twitter, and Instagram for more ideas on keeping your kids healthy.