I sat down to count it all up, and I've been packing diaper bags for almost 21 years. (boy, that makes me sound ANCIENT!)
Over the years, my diaper bag essentials list has ebbed and flowed, depending on how many little ones we had in diapers. Packing for one small fry is easy, but when you've got one, two, or even three babies in diapers, things can get a little complicated.
Your parenting style also effects how you stock your diaper bag. I tend to be a minimalist, but my husband loads the diaper bag to the brim. Consider your needs and how long you'll be out of the house, then take a look at these diaper bag essentials.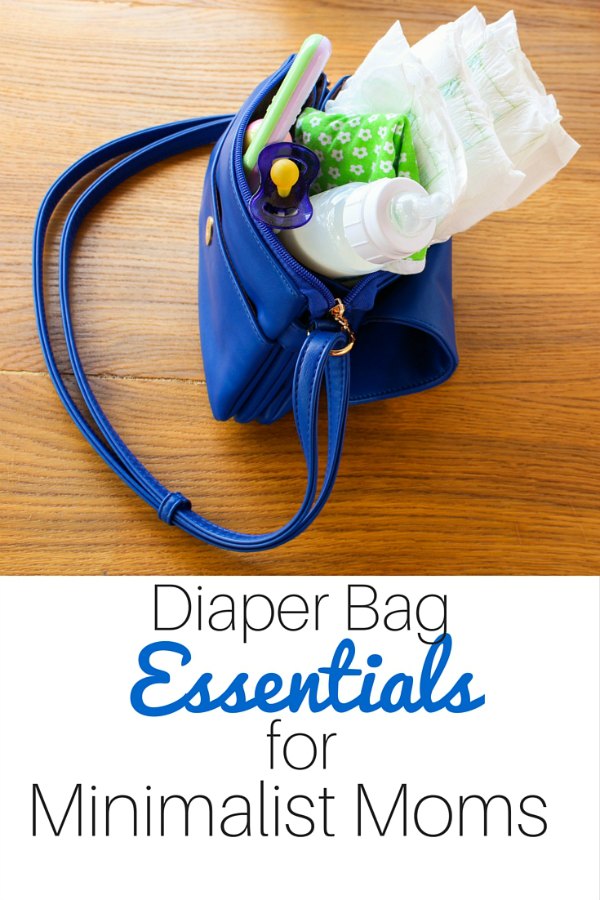 Diaper Bag Essentials
1. Diapers
There's a reason it's called a diaper bag!
Leaving the house without diapers is an invitation for disaster in my world. 4 diapers is my magic number. That allows for a few diaper changes and gets me back home.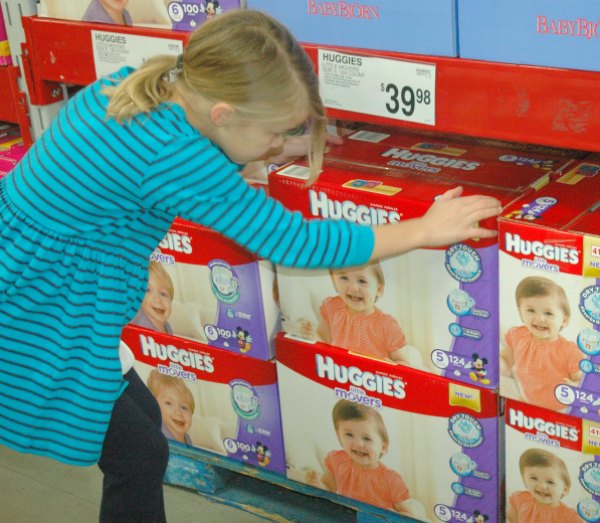 Our favorite diaper? Huggies® Little Movers. We pick them up at our local Sam's Club. With a big family, a Sam's Club membership is essential. If I'm in a hurry, I can order online and choose the Free Pickup option. I have Brett stop by and bring them home – easy peasy!
Since Baby Daniel is growing by leaps and bounds, I need a diaper that fits, but is flexible enough to keep up with his antics.
Huggies® Little Movers are slim to fit under wee baby jeans, but stand up to heavy wetters. The Double Grip Strips mean that the diaper won't slip off, even when he's busy climbing or crawling.
One of my favorite design perks? The Huggies® on the front of the diaper — this reminds me which side of the diaper is the front. (you'd think I'd have it figured out by now, but you'd be surprised.)
I love the sizing as well …. believe it or not, the size 5 fits Baby Daniel, as well as Maeve.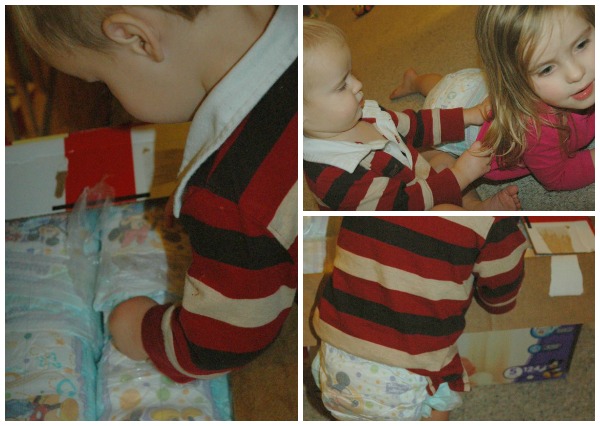 2) Baby Wipes
We use Huggies baby wipes for everything — diaper changes, washing hands, runny noses and more. Make sure your diaper bag is stocked with your favorite baby wipes before you head out the door.
3) Changes of Clothes – for Baby and Mom
An extra outfit is essential, especially during the early days of infancy. Babies poop — and in a car seat, it can go up their back and onto their clothes. Older babies and toddlers get dirty when eating, or spill drinks, making a wardrobe change necessary.
Make sure the outfit that you pack in the bag fits, and is appropriate for the season. I forgot to check my diaper bag the other day, and had to put one of Maeve's outfits on Daniel! He didn't mind, but I was a little embarrassed.
If you're a breastfeeding mom, or if your baby is still tiny, you may want to pack an extra t-shirt or sweater in case of spit up or leaks.
4) Healthy Snacks
If your baby or toddler is eating, make sure you're packing some healthy, non perishable snacks in your diaper bag for your outings.
Mom, don't forget to keep yourself nourished. I make sure there's a few snacks and a canteen for water in the diaper bag for me, too.
5) A Favorite Book
While you're running errands, your baby or toddler may get a little bored. We always pack some of our favorite board books or picture books in our diaper bag for our little ones.

What are your diaper bag essentials? I'd love to hear your ideas in the comments!