We don't have a dedicated homeschool room in our house, since we're pressed for space.
We have a 3 bedroom house plus a basement, but with 5 children here and a husband who works from home, we don't have a room to give up.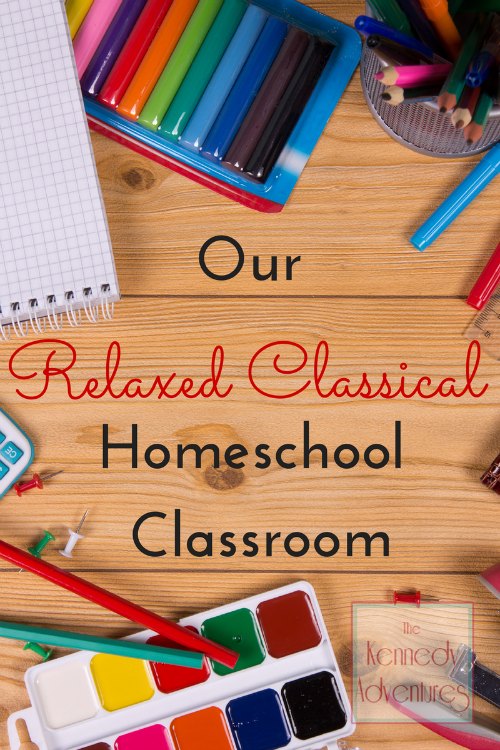 Instead, we make our space work for us. I've put the school desks in the basement, and utilize our living room as our homeschooling space.
We push the coffee table out of the way, and everyone spreads out on the floor. My wiggly kids love being able to stretch out and find their own space.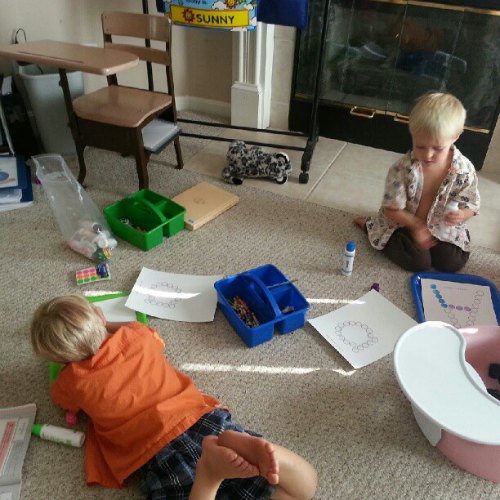 I keep the kids' assignments in a rolling cart, using a modified workbox approach. Rachel has a set of drawers, while the boys' work is in the other side.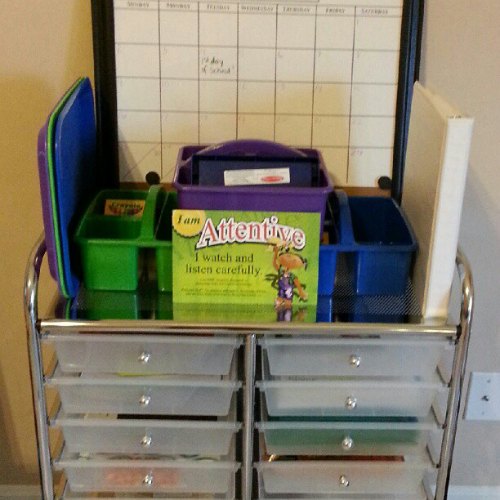 I keep Maeve's things in a plastic tote box that I pull out each day.
You'll also find a 3 drawer cart, filled with homeschooling supplies. At the moment, this area is a hot mess. (I'll update this post with current pictures soon — we've been hit with illness all week!)
Next, our bookcase. It's a hodgepodge of my books, children's books, and board books for Maeve. I'll keep our Five in a Row books here initially, but I'm thinking over another spot for these.
We also utilize a hanging system for our calendar, our number board and our chore chart.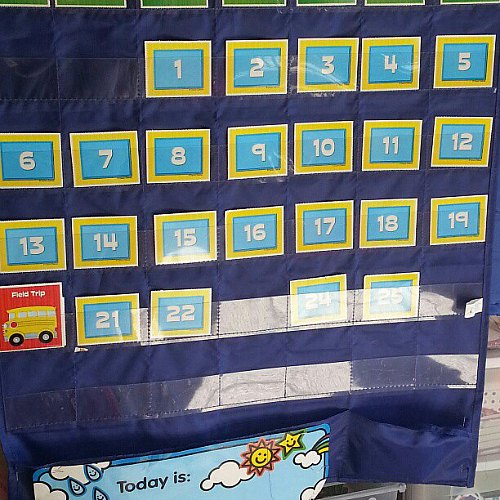 We have a pocket calendar that we use for morning time – we check the weather, sing a weather song for Maeve, and talk about what month and season we're in. I'll also put in special cards for birthdays, field trips, or holidays. (Someone needs to make a minivan card, instead of a school bus!)
Our number board is used during math lessons, to practice skip counting and to help recognize numbers.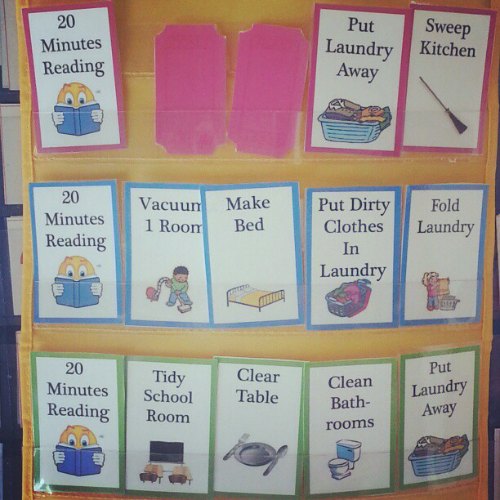 Our chore chart will be updated this week to make chores for Maeve. We adapted this idea from Confessions of a Homeschooler.
My kids, have 5 chores per day, which includes school work and 20 minutes of reading. Other chores rotate and include things like emptying the trash, making beds and putting away clean laundry.
Maeve's chores will be simpler, like helping to make a bed, getting dressed and brushing her teeth.
Working together as a team is a concept I want for my littles to learn well. I'm a working mother, so it's vitally important that everyone pitches in and helps out to keep this train running smoothly.
Last, our easel — it's a Melissa and Doug score from the goodwill! We use this for math lessons and to keep Maeve busy 'working' while I teach.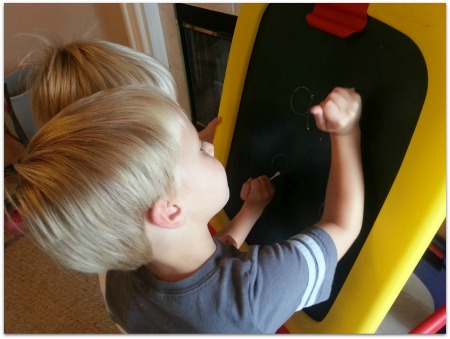 We started with the Crayola Easel, but as the children grew, it's become too small for our needs.
What about you? Do you have a dedicated homeschool room? Be sure and visit the iHN Not Back to School Hop and link up your homeschool classroom.