This year, we're outsourcing math with an online pre-algebra course for our daughter. Is this the right decision for your family?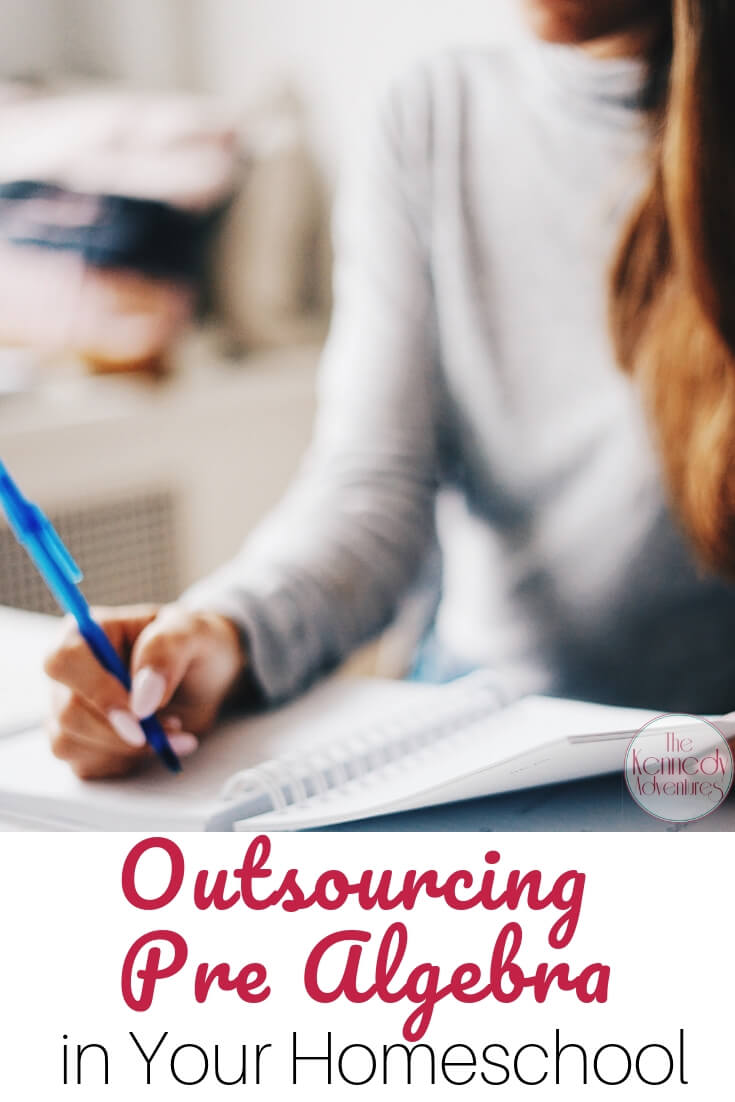 We have some MAJOR math struggles in our house, y'all.
It started about 6 years ago, when I was pregnant with Baby #5. I felt like death warmed over, and was juggling a second grader, twin kindergartners, working in the Emergency Room, and homeschooling.
Homeschooling became a loose term, honestly.
I put the boys' school on hold, and focused what little energy I had on Rachel's classes. I switched to Minimum Viable Days — just the bare minimum I could teach, and consider it a school day.
In our house, that became reading. And reading, and more reading. (with some Wild Kratts thrown in so I could get a nap and not worry so much about the boys trashing the house)
I put math to the side, because I just couldn't muster the strength to power through it.
In case you were wondering, that has not worked well in my favor.
Once Maeve was born, and I felt better, I picked up our math and we went on. But, I feel like we've been slogging through concrete ever since then.
After months of tears and frustration, we switched to a computerized lesson program a few years ago. That worked for a while, but then we were back to the same old, tired argument.
"I hate math. It's so boring. I'll NEVER understand it."
(picture her rolling on the floor while she's wailing to get an accurate picture)
The next year, I decided to enroll her in an online math class. I thought that by handing the reins off to someone else, it would eliminate the daily battles.
I was only partially successful. Rachel ended up with an A in the class, but when I started digging deeper, and considering our plans for 7th grade math, I realized that she really wasn't comfortable with some of the concepts. Fractions and decimals threw her for a loop, and even a simple equation like figuring the radius of a circle would bring on a meltdown.
So, we sheltered in place. I didn't sign her up for the pre-algebra class, because I didn't think she was ready. We picked up the 6th grade math book again, working through problems, as best we could, in between crying jags. (I might have been crying, too)
I had friends who had used Mr D's Math in the past, so I started investigating what it was all about.
Disclaimer: I was compensated for my time to talk about Mr D's Math. All opinions are my very own.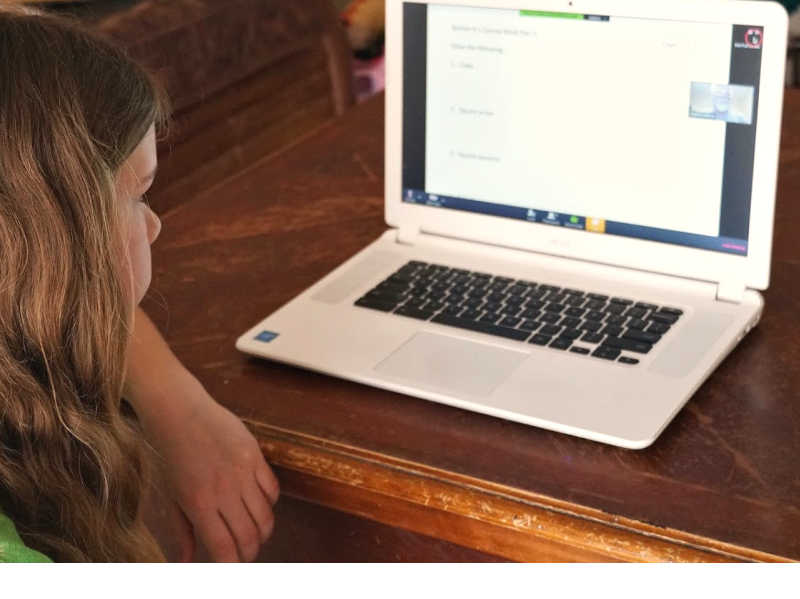 How to Choose an Online Pre-Algebra Class for Your Homeschooler
First things first, math is not my strong point. The highest level of math I ever had to take was Statistics, which just about threw me over the edge.
But, I don't want my children to suffer because of my distaste.
I decided that I can tackle math in our house, up until about fifth or sixth grade. After that, it's a subject I will be outsourcing.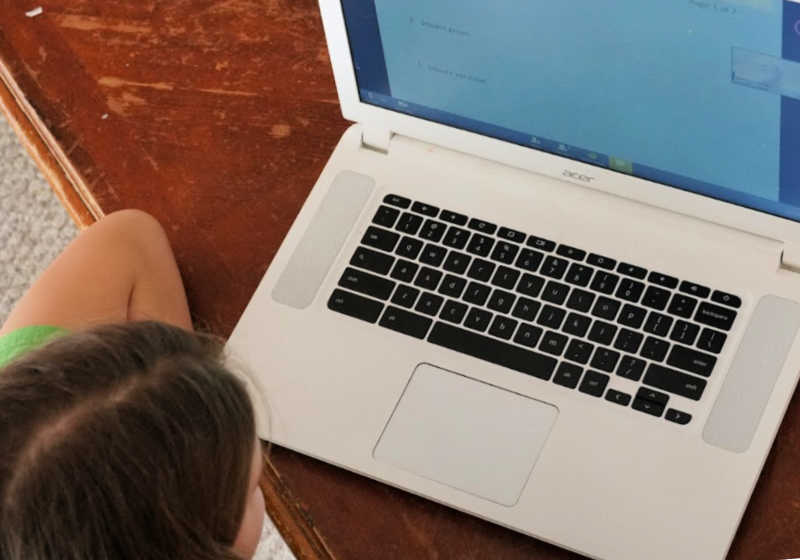 Things I Look for in an Online Pre-Algebra Class
Since I'm trusting someone else to teach my homeschooler, I have some pretty stringent criteria.
A Knowledgeable Teacher
Dennis DiNoia, or Mr D, as he's known in homeschooling circles, brings 25 years of mathematics teaching expertise to the table. He left the public school setting to develop his very own curriculum and strives to teach students to understand math as a language. As a momma who loves to write, this resonated with me.
An Enthusiastic Teacher
If you ever meet Mr D at a homeschool convention, or watch a video, you'll immediately notice his engaging personality. When we dropped into a practice session (more on that in a bit), he immediately welcomed us, and told us about living in Spain.
It's one of the reasons that I'm a better literature teacher than a math teacher to my kids. I adore literature, while math is something that I don't enjoy.
An Organized Curriculum
My children and I need a clear cut path in a class, not a hodgepodge of topics cobbled together.
With so many years of math instructional experience, I trust that Mr D will teach what my child needs to know. Before signing up, I was able to look over the entire schedule, to see what was going to be covered.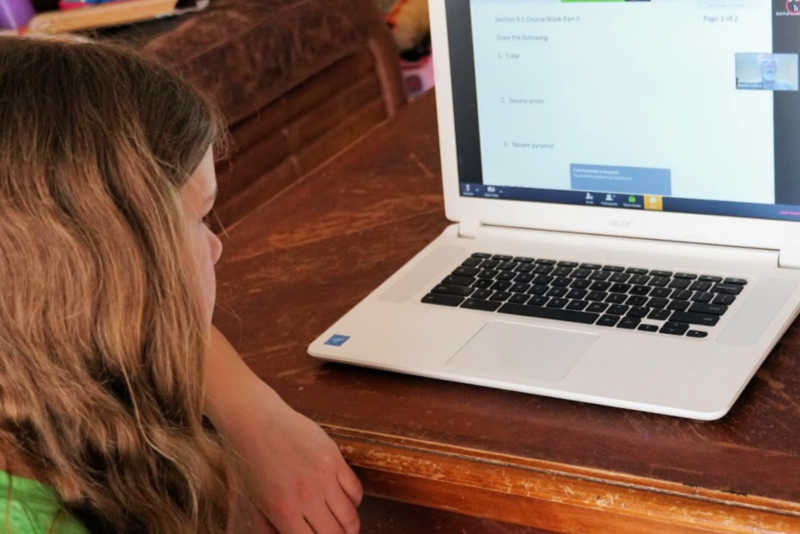 Plenty of Time for Practice
My kids, like most of yours, need plenty of practice to get a concept down cold.
One of the things that I noticed right away when looking at the pre-algebra course, was the opportunity for extra practice sessions.
These sessions are twice a week, led by Mr D or one of his instructors. Students are able to ask questions about the week's assignment, and work together with Mr D and the other students to tackle the problem.
Access to a live math tutor, in addition to the weekly class, is a major bonus in my book.
The Perfect Pace
My daughter can struggle if things move by too fast for her to grasp and digest, especially if it's a subject that she doesn't love.
Choosing a self paced class for pre-algebra is an excellent solution for us right now. When our life is a little less crazy, we would consider a live class instead.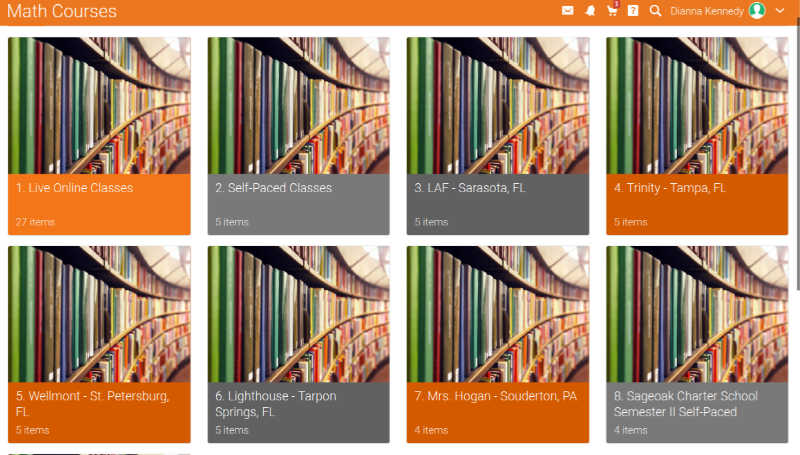 What are the Options for an Online Pre-Algebra Course for My Homeschooler?
Mr D's Math offers three different options for higher level homeschool math classes.
Your student can access classes that are live, self paced, or in a co-op setting.
Live classes:
A live class is definitely my preference, as well as Rachel's. Over the years, we've learned that
all of my kids do better with a live teacher, who gives feedback right away.
Classes meet once a week, with two additional math practices during the week, where students can drop in for an extra review or help with problems.
Benefits to a live class include:
Answers to questions on the spot
Camaraderie between students
Added accountability
Encourages student participation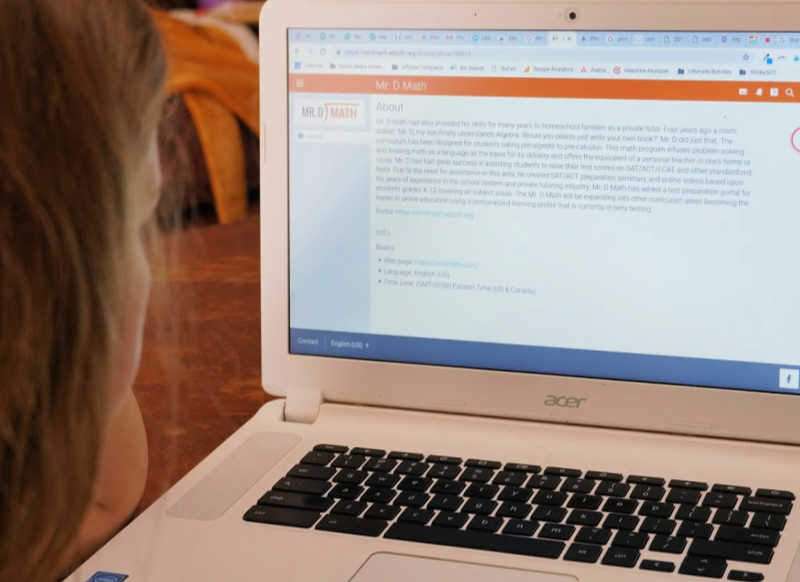 Self-paced classes:
Because of our schedule between the barn and our Cottage School, we needed the self-paced version. I wanted Rachel to be able to sit down with the material and not feel rushed. Stressing out about making it to class after a drive across town is a recipe for disaster for us.
Other students who would benefit from a self-paced plan:
Students who wanted to move through the material a little quicker
Students who needed to slow the pace down a bit, in order to learn the material well
Families who are watching their budget closely — the self paced classes are cheaper than the live versions
Students who don't need outside accountability
Flexible, for when life gets in the way of schooling
Co-op classes:
If you live certain areas in Florida, there are co-op classes available as well. Students there attend class in person, and are able to access the online material as well.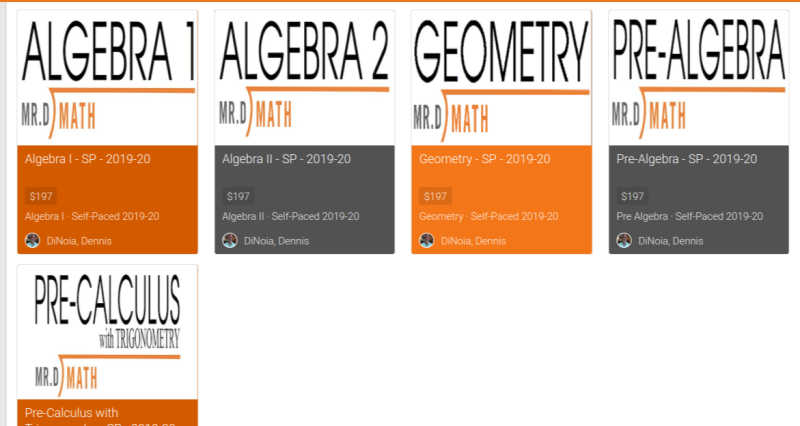 Higher Level Math Courses for Homeschoolers
Mr D's Math focuses on middle school and high school level maths, as well as test prep for SAT and ACT.
Take a look at the courses available:
Pre-Algebra
Algebra I
Algebra II
Geometry
Pre-Calculus + Trig
Test Taking Prep (SAT/ACT)
If you've got a motivated student, you'll be pleased to know that there are courses offered during the summer. In 11 weeks, your child could earn a high school credit for Pre-Algebra, Algebra I, Algebra II, Geometry, or Pre-Calculus.
I would love to take advantage of this opportunity, but our summer is already booked solid.
If your students need a bit of a boost before starting upper level math classes, you're in luck.
Summer programs that prepare your child for their next math level are available as well. Taught in a 6 week format, these mini sessions take your students through a solid review to get them started strong in the fall.
If the ACT and SAT are looming on the horizon, Mr D has a solution for that, too. Don't miss the Test Taking Boot Camps. (I have these filed away for a few years down the road)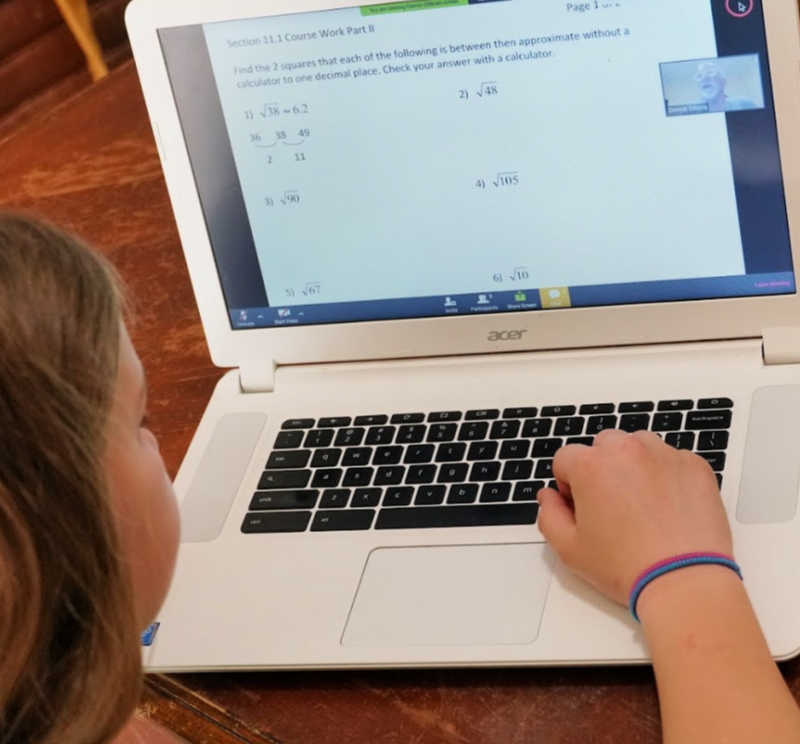 If you have a student athlete, who may potentially be playing Division I or Division II sports in college, Mr. D Math is NCAA-Approved for the following courses:
Algebra I
Geometry
Algebra II
Pre-Calculus with Trigonometry
Stay in touch with Mr D on Facebook, Pinterest, and Instagram.
What about you? Are you considering outsourcing pre-algebra, or other higher level math classes? Leave me a comment and let's chat.