Ready to check out our classical homeschooling curriculum for this year? Grab your pencils and notebooks — I'm going to do a run-down.
This year marks my third year as a homeschooling mother. I've learned a few things about what works for us, along with what doesn't.

I chose a boxed classical curriculum for a few reasons. Brett and I had explored private education briefly for our children, and loved the curriculum used at the Highlands Latin School here in Louisville.
I need a plan and guideline, something to follow, so that I can mentally track our progress. The lesson plans help keep me on a path, and I add and subtract things as they work for us.
This year, Rachel will be in the second grade, while the boys will be doing a combination of PreKindergarten and Kindergarten work.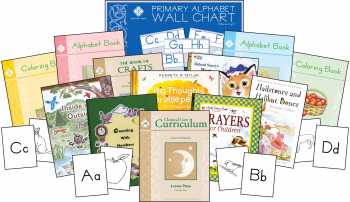 PreKindergarten/Kindergarten
The boys will be following the same homeschool schedule as Rachel, with slightly shorter days. My focus for them will be phonics and math, while working on their fine motor skills and handwriting.
Along with using MP's Alphabet Books 1 and 2, I'm adding in All About Reading pre-reading program.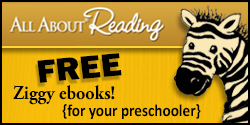 My boys struggle with writing, and MP's program is writing heavy. With the multi-sensory approach from All About Reading, I think my boys won't get as frustrated.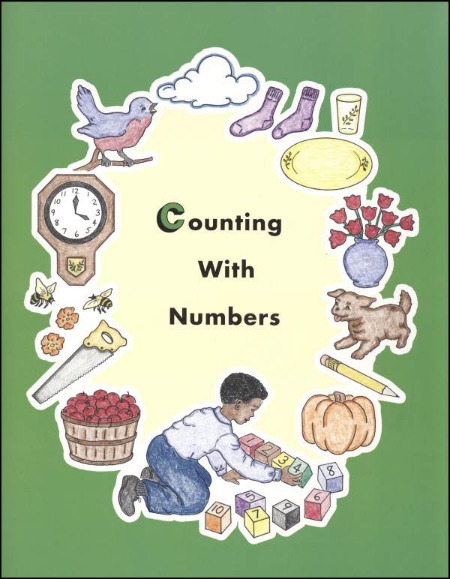 Math comes a little easier for my boys. I'm sticking to the lesson plans from Memoria. (see a sample here) We use the workbooks from Rod and Staff, along with the Numbers Coloring Book. I also add in some number games for fun.
I'm shooting for doing these subjects with the boys one on one, while Rachel works on some of her subjects independently. It's going to be a challenge to keep all of the balls in the air at the same time.
PreKindergarten Resources:
Second Grade
When I pulled everything out of the box this year, I was thrilled, but a wee bit overwhelmed. Second grade has a LOT to cover. I won't lie — I'm scared to death of teaching all of the littles, while running after a rambunctious toddler. Phew.
Take a look at the sample lesson plan from MP for second grade – some of these things are easier for us than others.
Rachel is a FANTASTIC reader, so phonics is a piece of cake for her. This will be an area, along with her reading, that will be independent for her. I'll set her up and get her started, while I work with the boys one on one. Spelling was a challenge for us last year – I'll need to focus more than last year.
I love the approach that MP takes in tying phonics and spelling together. I noticed that the spelling words are directly related to the phonics section of the week. The vocabulary words come directly from the novels Rachel will be reading.
Memoria Press speaks to my heart with their beautiful literature selections – we're excited to be reading some great novels this year in second grade. On Rachel's list? Mr Popper's Penguins, The Courage of Sarah Noble, Little House in the Big Woods, and Tales from Beatrix Potter.
MP creates amazing Student Study Guides to correspond with each novel, where students work on vocabulary, reading comprehension, literary elements and more. These are some of my favorite MP resources.
Math can be a bone of contention for Rachel and myself. Rachel does OK in math, but I don't think she's retaining facts as well as she should. I'm going to take a slower approach this year, and add some math games on the iPad for her to practice. Memoria uses Rod and Staff, which is a slow, methodical system with lots of review. It's not for everyone, but works well in my house.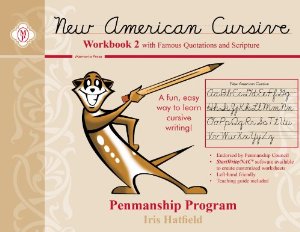 Cursive writing is a subject that we started last year, but fell off toward the end of the school year. I plan to finish the first grade cursive program from New American Cursive, then pick back up according to schedule with level 2.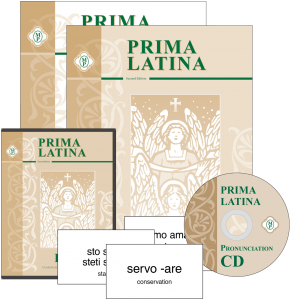 Are you ready for this? We're going to study Latin this year! I was considering avoiding Latin like the plague, until I heard Paul Schaeffer speak this summer. He reminded us that not only does Latin tie in to other disciplines (mathematics, medicine, law), but it is the language of our Catholic Church.
Rachel will be working through Prima Latina with her father this year. I've read through the teacher guide and even watched the first lesson on DVD. It's laid out systematically and logically – I'm anxious to see how Rachel takes to it.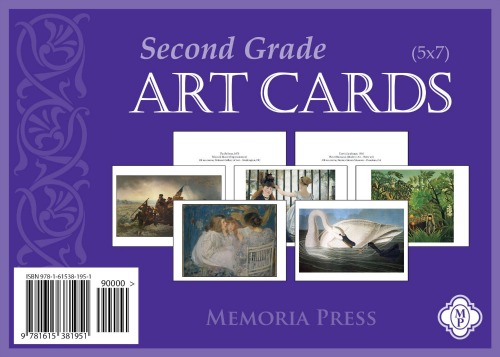 Something new in the MP resources this year is Art Cards – I'm thrilled to be able to add this for Rachel. Each week, we will take a peep at a famous piece of artwork (usually tied in with a literature selection that we're reading). If we have time, we'll investigate the artist a bit.
My friend Tricia over at Hodgepodge has an amazing art resource that I'm planning to explore as well. Along with her talented mother, she's created
Chalk Pastels:Art for All Ages
. I'm aiming for my oldest daughter Abigail to come over and work through these art tutorials with Rachel.
Memoria Press does a wonderful job of tying in science and social studies to the literature selections of the week. If you take a peep at the lesson plan, there's a read-aloud each week. The suggested science and social studies all tie in to the book that we're reading as a family. Brilliant!
Second Grade Resources:
As a Family
I gather the children together for certain subjects, and we work on things as a group. We generally start out the day with circle time, where we check the calendar, look at the weather, and say our prayers.
As a family, we talk about virtues and our faith. I read a selection from Little Acts of Grace, and we talk about how to behave in church, why we kneel, and where we can find the tabernacle.

My children also enjoy having fun with the We Choose Virtues characters. This program can be used in a home, traditional school or even a church program, to help children understand virtues like patience and obedience on their level.
We'll do the read-alouds together as a family. Rachel usually helps me out by reading the PreKindergarten read-aloud to the boys, then I'll usually read the second grade selection to all the children in the afternoon, or at bedtime story time.
We're doing our religious education at home with Rachel this year as well. Our parish uses the Blest Are We series, and I add more studies of saints, reading from our Catholic children's resources.

While Memoria Press has a layout for studying music, we took a different approach and chose Making Music Praying Twice. This system is based on the liturgical seasons of our Catholic Church, including both children's music and traditional hymns.
In the boys' PreKindergarten program, we have a Book of Crafts. Since Rachel enjoys crafts, she'll join in, too. Depending on the complexity, we might explore Chalk Pastels as a group.
Family Resources:
This post is part of a giant linkup over at iHomeschool Network, where hundreds of homeschool families are sharing their curriculum choices for the year. Head over and check it out — don't miss the following weeks where you'll meet the students, check out the classrooms, and see a typical day in a homeschool family's life.