Have you ever had a temporary moment of insanity? Have you ever thought, "Hey, I think I will run a half marathon!"
I had that crazy thought, and I managed to make it through in one piece.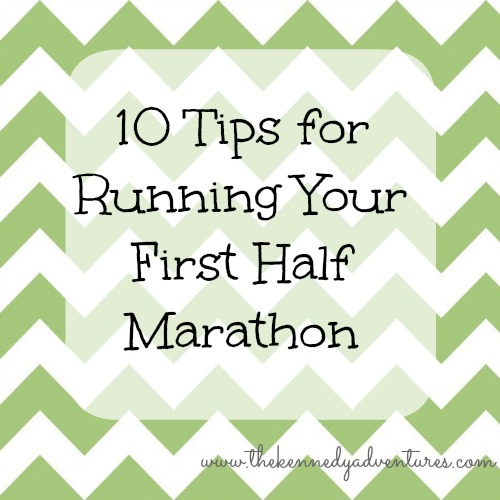 Today, I'll share my best tips for running a half marathon with you – hopefully, you can avoid some of my mistakes!
1. Have a Plan, Stan
In my area, training for the spring half marathon season begins in January. I wasn't convinced I could run a half marathon, so I didn't sign up.
I was in the middle of a winter race trio, and I wanted to see if I could make it through a 4K, a 5K, and a 4 mile run first, before tackling anything else. We have at least four different running stores who all have training groups, as well as some of the local hospitals and the Y. They take anyone – whether it's your first or tenth half marathon.
I'll be signing up for training with Fleet Feet in June, planning for another half marathon in the fall.
What are the benefits of a training group? You have camaraderie as well as accountability, along with coaches with experience. Sometimes, a long run can be a little lonely. The time goes by much faster when you have someone chatting it up beside you.
I can't stress enough the importance of proper running shoes. I started out running in cross trainer shoes …. hey, to me, they were 'running' shoes.
After I completed the Polar Bear Grand Prix, I treated myself to a new pair of shoes. The fellow at the running store took one look at me, and said, "You've been running in THOSE? Let me help you enjoy running more."
He fitted me in a new pair of Brooks, and I haven't looked back since.
Don't buy shoes based on color, or what your best friend is wearing. Get fitted, and try the shoes out. Don't forget to upgrade your socks, too.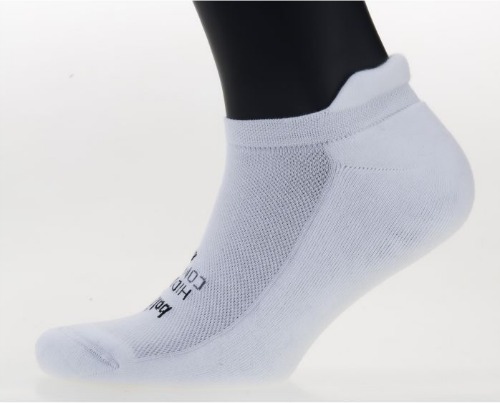 3. Know WHY You're Running
I ran a half marathon to prove to myself that I could accomplish a goal. I saw hundreds of people on Saturday running for someone else.
Lost a loved one to cancer? Run in their memory.
Have a cause that is near and dear to your heart? Run to raise money for that charity.
Made an amazing recovery from a debilitating disease? Run, to be an inspiration to others.
When you're ready to lie down and die at Mile 10, thinking about who, what, or why you're running will give you some pep in your step. (hopefully)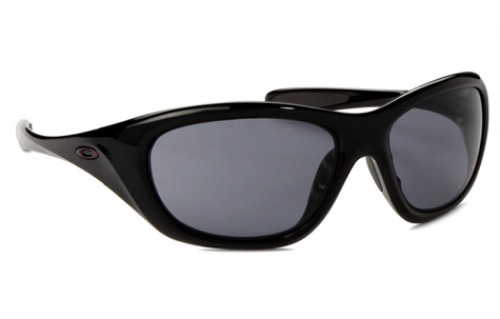 4. Garner Support
When you make the decision to run a half marathon, you have two choices. You can keep it to yourself, in hopes that no one will notice you have the appetite of a linebacker, and calf muscles to match.
Or, you can tell everyone you know about it.
People will ask you how you're training is going, whether you've lost any weight (and no, I haven't. ARGH!) and offer you advice, good or bad.
If you're really lucky, you'll have a friend who will offer to come and cheer you on. My friend Laurel met me at the halfway point. I'll be forever grateful to her for that.
After all the training, you're ready for race day.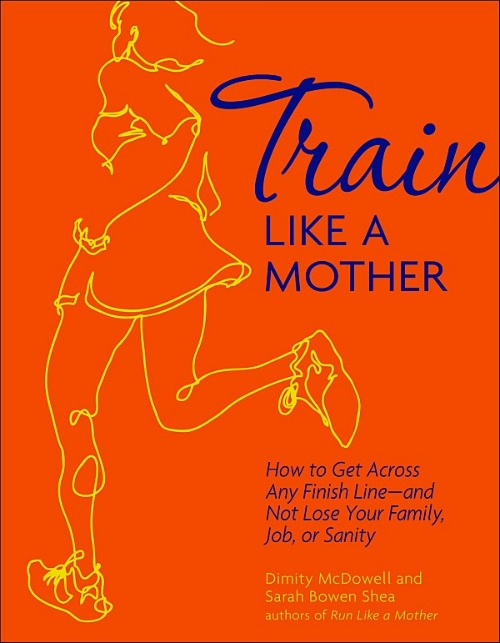 5. Get there early
Yup – this is one of the rules that I never can seem to get right. Race morning goes like this in my house:
"I told you, I want to get there early!! Parking is going to be a nightmare! There are 15,000 other folks running! ARGH!!!"
Those cute pictures you see of friends before the race begins? Don't look for me there. I'm the one jumping over the corral gate to get started.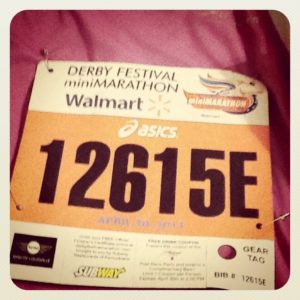 6. Soak up the atmosphere
You can feel the excitement and anticipation in the air before the beginning of a race. You can visit with friends, encourage other first time runners, and just soak it all in. (that is, if you get there on time)
Once the race begins, take in the crowd. There's all sorts of things to see, from the spectators, to people wearing crazy costumes, to high school bands playing on the sidelines. My all time favorite thing I've spotted thus far? The crew at the KDF Mini cheering us on with their "If you're still running, we're still drinking!" T shirts!
A close second would be Austin Powers at around Mile 12.5.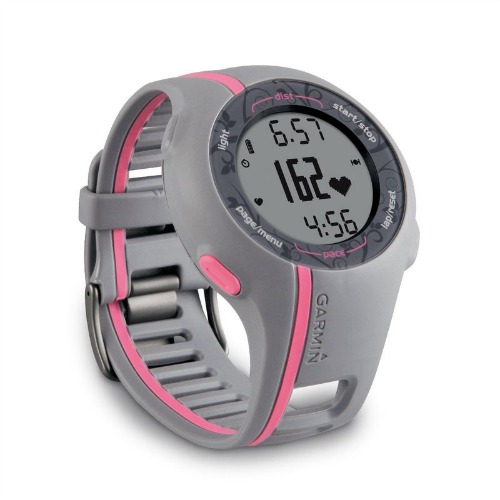 7. Start out slow
The race begins, you're full of adrenaline. You want to bust out of the starting gate like a horse at the Kentucky Derby.
Wrong move, partner. This isn't a sprint. It's 13.1 miles. Have a game plan in mind. I wanted to start out at a easy pace for myself, and hopefully turn it up a notch as the race went on.
Instead, I was a dork, went out a full minute per mile faster than I wanted, and by Mile 10, I wanted to die.
Fight the urge to go all out in the beginning. You'll thank me later.
8. Stick With What You Know
Race day is not the time to try the new Spicy Chicken biscuit from Chick Fil A, or the adorable new tank top you picked up at the race expo.
DO NOT try something new for breakfast, new shoes, clothes or race fuel unless you like inviting disaster. Familiarity does not breed contempt in this case.
Everyone has different rules for hydration. Here's mine – you WILL need water, and lots of it, especially if it is hot.
I personally start a few days before the race, carrying around my water bottle, and making everyone think I'm crazy for hogging the bathroom.
For shorter races, like a 5K, I personally don't stop for water. On longer ones (10K and up), you'll see me at every water stop. I even have a fancy pants hydration belt that I use.
I have Nuun electrolyte tablets that were recommended to me by my friends at Run The Ville. When Gatorade or Powerade is available, I drink that, too.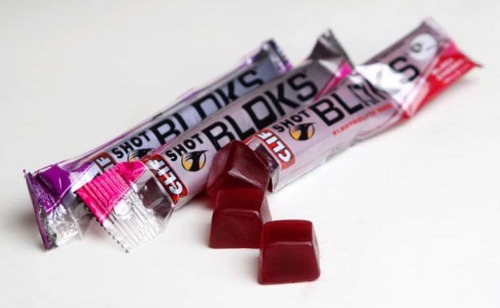 10. Fuel Up Along the Way
Sometime during your long run, the tiny breakfast you ate (because you were so nervous, and couldn't choke anything else down) will be gone, and your blood sugar will start to tank.
Ideally, you want to avoid this from happening by fueling during your run. The key is keeping your blood sugar at an even level.
Some people carry protein bars, some use energy gels (think packs of frosting), some even carry jelly beans or candy bars.
I recommend Shot Blocks – easy to cram in a tiny pocket, and they taste GOOD! I broke rule #8 this race and tried some Margarita flavored ones. Not a fan.
Brett also tried Sport Beans and loved them.
Bonus #11. Reward yourself!
Along the way, you've pushed yourself to your physical and mental limit. My friend Angie reminded me that rewarding yourself is key, both during training, and after the big race is finished.
What about you? Do you have any tips that I've forgotten? What helped you along the path to a half marathon, or even greater?
This post is linked to Top Ten Tuesdays , Works for Me Wednesdays,The Mommy Club and Wordful Wednesdays.