October is FILLED with wonderful feast days for you and your family to celebrate! I've collected some of our Catholic Saints Books to help you learn more about your faith.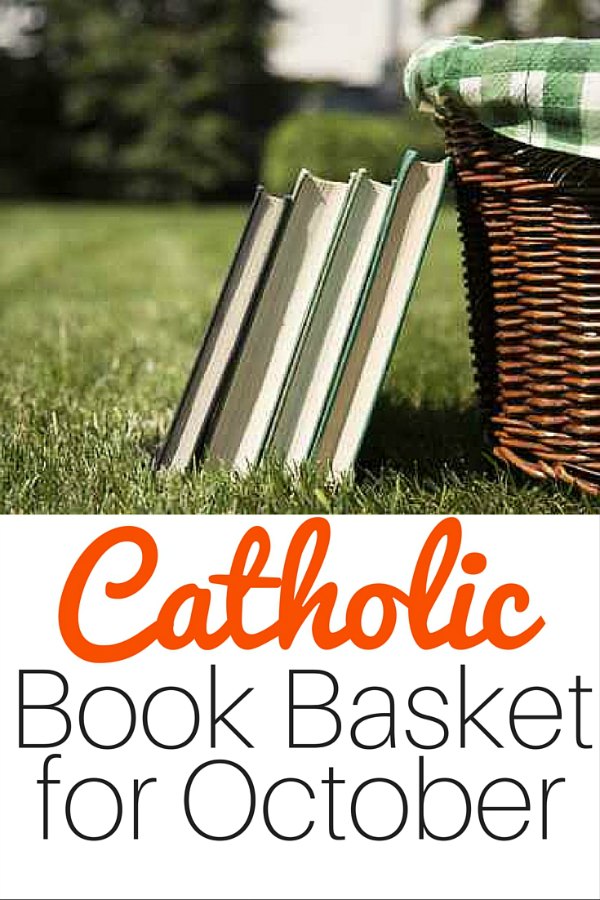 If you've missed the official feast day of your favorite saint, don't fret! You can still take the time to learn and celebrate their virtues.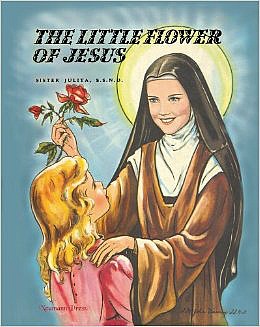 St Therese the Little Flower (Oct 1)

The Little Flower: The Story of St. Therese of the Child Jesus

Saint Therese of Lisieux: And the "Little Way" of Love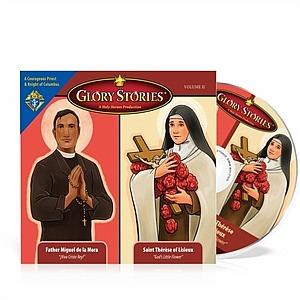 We also love the Glory Stories – dramatized audio versions of the saints' lives. St Therese's is one of our favorites!
---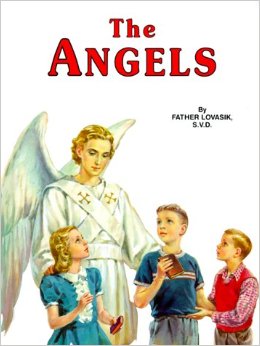 Holy Guardian Angels (Oct 2)

The Angels

---
Francis: The Poor Man of Assisi

Saint Francis and the Christmas Donkey

---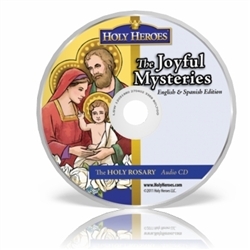 Our Lady of the Rosary (Oct 6)

Holy Rosary

St Dominic and the Rosary

Rosary coloring books

Rosary CDs from Glory Stories

---
St Teresa of Avila

---
St Luke (Oct 18)
Saints and Angels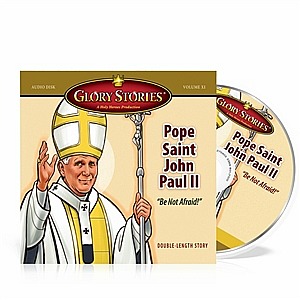 ---
St John Paul II (Oct 22)
Story of St John Paul II

Be Not Afraid — Glory Story of Pope St John Paul II
---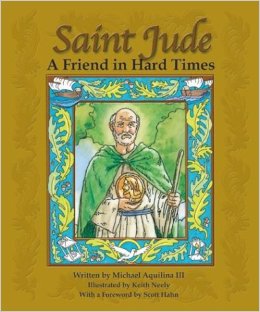 Sts Simon and Jude (Oct 28)
St Jude: A Friend in Hard Times

---
Catholic Saints Books for Children – All Year Round
We also use these resources throughout the year for learning about saints, feast days and Holy Days, as well as our Bible stories and Catholic prayers.
These books are a wonderful addition to your bookshelves to help you teach your children about our Catholic saints. You'll find many of this month's saints in these selections.
Add them to your wish list or ask for them for birthday or Christmas presents.
Picture Book of the Saints
This was one of the first Saints books I bought for our collection. You'll find 106 saints here.
Lives of the Saints
There are sixty saints covered here, arranged in order of their feast days. Readers enjoy a short history of the saint as well as a prayer to help emulate the saint's virtues.
An Alphabet of Catholic Saints
From St Anne to St Zita, I love the illustrations and rhyming text of this sweet picture book. I have Rachel read this to Maeve.
Kids Book of Saints
Kids' Book of Heroes
These two books written by Amy Welborn are some of my very favorites. It's a pleasure to read these stories to my children at dinner or bedtime.
Saints and Their Stories
I picked this beautiful book up at our local Catholic homeschooling conference. I'm always impressed with the beauty of books from Pauline Books and Media. The illustrations in this book are gorgeous.
Can You Find Saints?
Like Where's Waldo, only we're looking for Catholic saints!
Kids Book of Everyday Prayers
Teaching my children their prayers is a joy for me — it warms my heart to watch them learn and hear them pray on their own.
This book has a collection of traditional prayers as well as prayers for specific situations, like welcoming a new baby.
Catholic Book of Bible Stories
With our homeschool curriculum, we started out with the Golden Children's Bible, but I wanted my children to hear stories in the same vernacular as they would hear at Mass.
This is the Bible storybook I'd recommend to all Catholic families.

Saints for Young Readers Volume 1 (January through June)
Saints for Young Readers Volume 2 (July through December)
When you pick up a book of Catholic saints, you'll find them in all kinds of different order – by Feast Day dates, alphabetical, time period and more.
I'm putting these on my wish list, since they arrange the saints with the liturgical year. That's the same approach we're taking at home!
Saints for Kids (DVD)
I've purchased this DVD as a stocking stuffer for my children. While we're on the road, we will often watch movies. I'm anxious to pop this one in and learn with the kids!
Inspiration for Catholic Moms
Many of the books I've collected for my children help me to learn about the saints as well. If I want something more adult oriented, these are my favorite resources for inspiration to emulate the saints and teach my children our Catholic faith.

A Book of Saints for Catholic Moms
My copy of this book is tattered and dog eared, with notes in the margins. Lisa Hendey explores a saint a week, exploring their history and how we can emulate them.
My Sisters the Saints
I own this one in Kindle form, and will read it while I'm on retreat in a few weeks.
Catholic Saints Prayer Book
Need some guidance to ask for the intercession of the saints? This book from Donna Marie Cooper O'Boyle can help – you'll read a little about some of our most popular saints, along with suggested prayers.
Do you have favorite Catholic saints books that you pull out during October? I'd love to hear about your favorites!
&