We're less than 2 weeks from the due date of Baby 5.0, and I'm planning a natural, unmedicated childbirth. If you're considering the same path, I'm offering my best tips.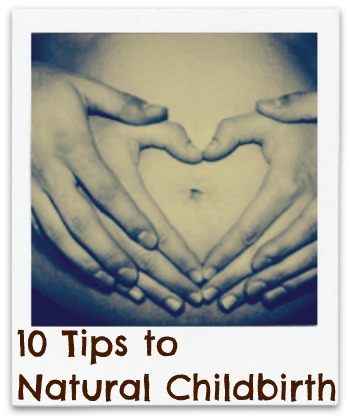 1. Learn All You Can
I stumbled into natural childbirth by accident — I wanted to wait as long as I could before requesting an epidural. I managed to make it to the hospital crowning, due to sheer stubbornness.
If I had learned more about coping techniques and the stages of labor, I might have been a little more calm.
I read more about natural childbirth when I was pregnant with the boys. There are many schools of thought – one for every woman's personality and needs.
Research your area – check out natural parenting stores or your local ICAN chapter for supportive folks.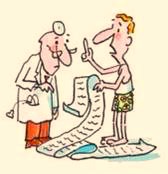 2. Talk to Your Doctor
During your prenatal visits, talk to your doctor. You CAN have a natural birth despite your doctor, but it helps if everyone is on the same team.
3. Talk to Your Husband
If you're planning a unmedicated birth, having your husband in your corner is vital. Don't expect him to get excited as you do, but be sure and appreciate his support.
4 Consider a Doula
You may find a doula to be helpful in your journey toward a natural childbirth. A doula is a trained, experienced woman who stays with your during your labor and birth. She serves as an advocate, takes the pressure off your husband, and offers continuous support and encouragement.
5. Create Your Support Team
You will hear plenty of nay-sayers chime in if you announce that you're planning to go drug free with your birth. They'll tell you you're crazy, a martyr, or just plain nuts. If you don't have a strong personality, you may start to falter.
Surround yourself with people who support your decision, be it a home birth, a hospital birth, or somewhere between. Your team may include your doctor, your partner, your friends, or even some online community support.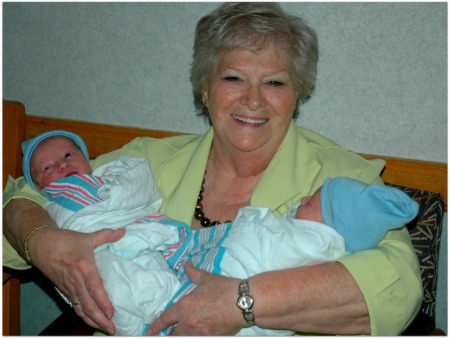 You may find support in unexpected places. After my twins were born, I learned that my grandmother had my father at home …. he was her first baby, and weighed 10 pounds! I apparently come from a long line of strong mammas!
6. Have a Plan
Have an idea of how your labor will play out, and how you plan to handle it. I deal better with the stages of labor when I'm able to move around as I please.
Want to walk in the park? Have friends and family stop by the hospital while you're in labor? Write it down in your plan.
I prefer to stay at home as long as possible. This way, I can wear my own clothes, eat what I want, shower, walk, squat – whatever makes me comfortable.
7. Just Add Water
I don't know if it's the way my babies place themselves, or if it's because I'm only five foot tall, but I tend to have a lot of back pain in labor. When my labors get ramped up, you'll find me in the shower, with the water hitting my lower back. Try the shower, or a soak in the tub to help cope with labor pains.
8. Keep on Moving
For me, the worst part of labor is the car ride to the hospital. First off, I'm in transition at that point, and losing my marbles. Second, when we're in the car, I can't move.
You'll find me changing positions often — walking, standing with my weight propped against the wall, squatting, on all fours (hey, it looks ridiculous, but helps my back!), or sitting on an exercise ball. Do what works for you.
9. Don't go to the hospital too early
This is a tough one for me. I've gone to the hospital when I was 'supposed to', when my contractions were 5 minutes apart, on a regular basis. After an hour of monitoring, I was sent home, because my cervix was closed. I was back the next morning, crowning, ready to have my baby girl.
With the boys, it was a similar story, only I had to end up staying overnight to be monitored. Not in my game plan, Stan.
I tend to wait as long as I can before heading to the hospital — for me, there's less chance I'll be sent home, and I won't have to argue about things I don't want done. My poor husband, family and friends tend to get a little nervous, since we're 20 min away from the hospital.
10. It's OK to be Flexible
Things may not work out according to your greatest birth plan, and that's OK. Your primary goal is a healthy baby and healthy momma. Be ready for potential detours along the way.
More About Pregnancy and Childbirth
Things I Wish I'd Known About Breastfeeding
Surviving Your First Trimester
Things You Should NEVER Say to a Pregnant Woman
Things to Pack in Your Hospital Bag
Breastfeeding Tips for New Moms
Getting Your Groove Back After a New Baby
Have I missed one of your best tips for a natural childbirth? Be sure and leave a comment!
This post is linked to Top Ten Tuesdays, Works for Me Wednesdays, The Mommy Club, and more!
You may see affiliate links here.