I don't make it a secret that I was a very reluctant homeschooling mother. When my husband mentioned homeschooling eight years ago, I thought he was a crackpot.
Thank goodness I listened to him.
As we begin to wrap up our second year of homeschooling, I'm amazed at how much my children have learned.
Even more amazing? The lessons they have taught ME.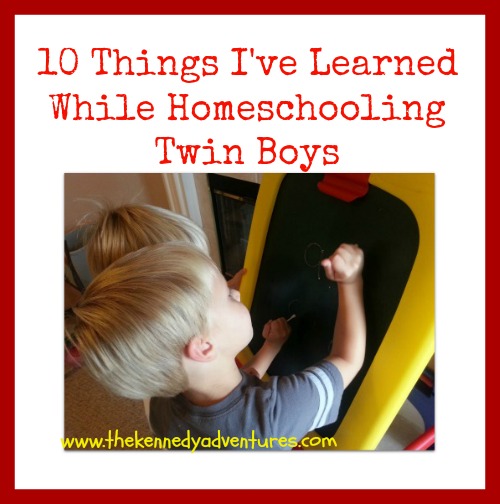 We chose to take our twin boys Adam and Thomas out of the local preschool this year. The plan was to teach them at home, just like I was doing with Rachel.
I thought I could teach a precocious first grader, rambunctious twin preschool boys, and manage a new baby. All while managing a household and working outside the home.
Pretty lofty goals, no?
On paper, I've been a failure.
The preschool lesson plans and workbooks I poured over in late August are unfinished.
The boys can't write their names, but they can rattle off a dozen species of dinosaurs and tell you about their herbivore/carnivore status.
They struggle with a pencil grip, but will sit by the creek and watch tadpoles and worms for hours on end.
Check out the lessons I've learned while teaching my identical twin boys this year.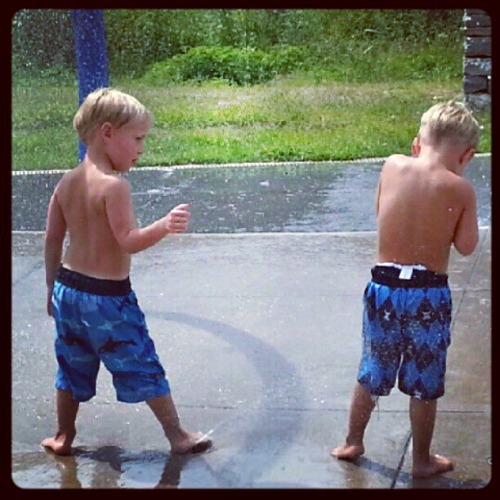 1. I'm impatient
It's no surprise to my friends that I'm an impatient person. I'm a jump to action kind of girl, with a choleric spirit.
Trying to teach a little one how to hold a pencil while nursing a baby has been a challenge for me. At the end of many days, I'm on my knees, asking for grace, patience and a forgiving spirit.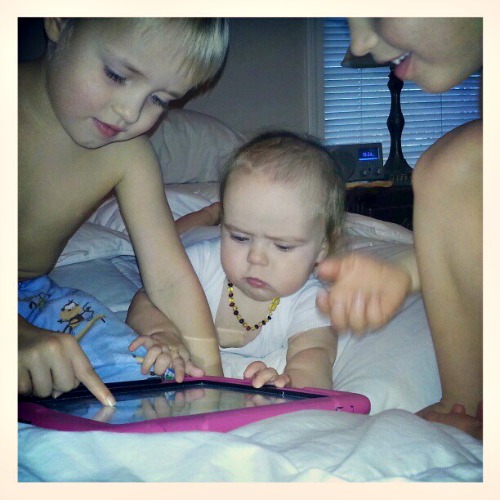 2. Not everyone learns like me
Not tooting my horn, but I was a model student. No one had to tell me more than once about assignments, or remind me to study for tests. I was organized, studied every evening, and breezed through high school and nursing school. (Nerd alert, right?)
It's a lesson in humility for me to attempt to figure out how to explain concepts to little boys as they jump around my living room.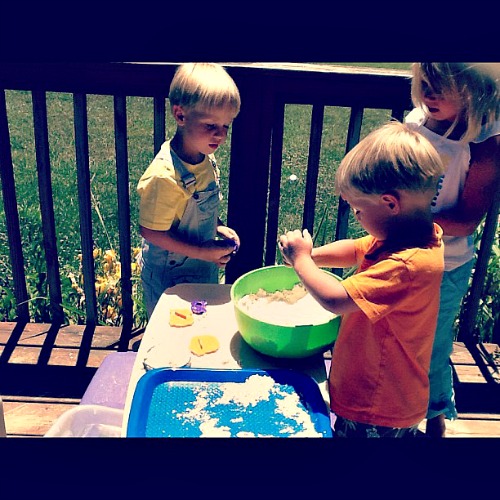 3. My boys thrive on encouragement
Once Rachel learned to read, there's been no stopping her. She KNOWS she's a good reader, and doesn't need me to tell her.
My boys aren't as confident. I've heard 'I can't do this!' many times from them this year. I have to encourage them again and again.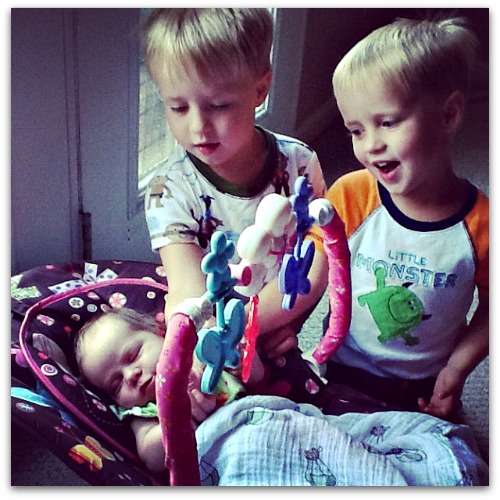 4. I need to stop evaluating them based on checklists and guidelines

I try very hard not to judge my children based on 'standards' but it's not easy. Once people find out you homeschool, the questions begin. "Do they know how to read?"
"Are they skip counting?"
"Are you all working on science?"
My boys are still young. Much of our day is playing, balanced with life skills and chores.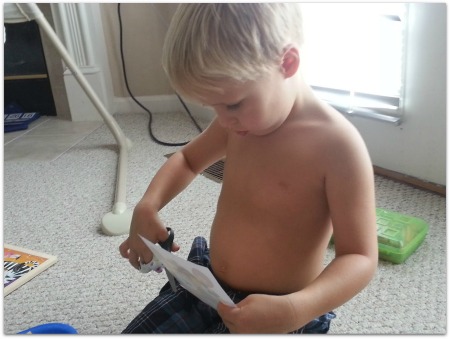 5. I've learned how to encourage fine motor skills without a pencil
My boys both hate to write, so teaching them letters and numbers has been a bit of a challenge. I've given up (for now) trying to teach them a proper pencil grip.
Instead we work a lot with scissor skills, lacing beads, pegboards and writing with chalk.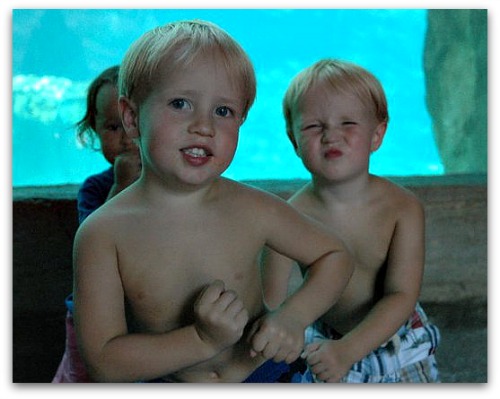 6.They learn by watching and listening
I'm amazed at what the boys have picked up, just by sitting near Rachel while we work on science lessons. They hear much more than I give them credit.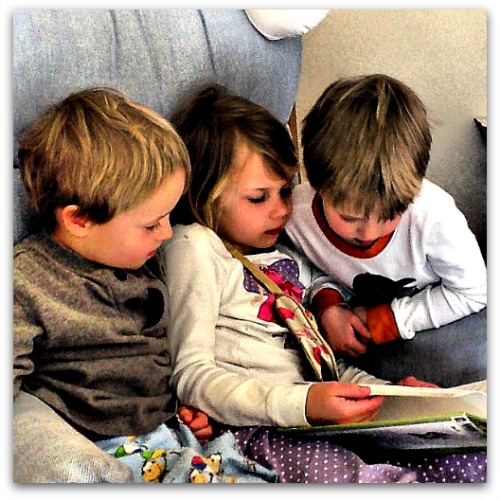 7. Books are gender neutral

Years ago, storytime with my twins was pretty torturous. They would chatter, grab books or hang upside down off the bed.
As they've gotten older, storytime is my favorite part of the day. Brett takes the children to the library often, where they check out DOZENS of books. They sit engrossed in stories for an hour, no matter if it's Alice in Wonderland or How to Train Your Dragon.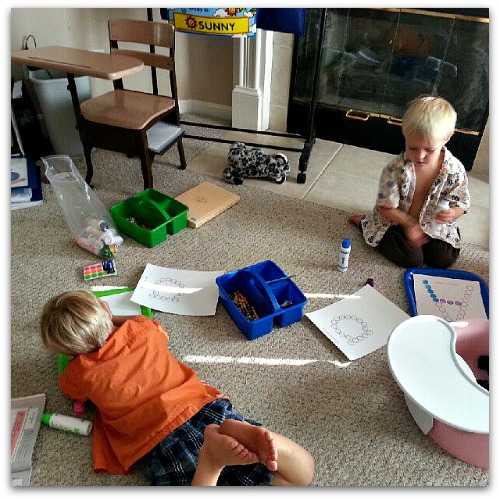 8. Boys are only still when they are asleep
This shouldn't have come as a surprise to me.
My guys are simply not built to sit still in a desk. When we do school, all the kids spread out on the floor and do their work.
I'm also careful to work with them in short bursts, giving them plenty of time to run outside and burn off steam.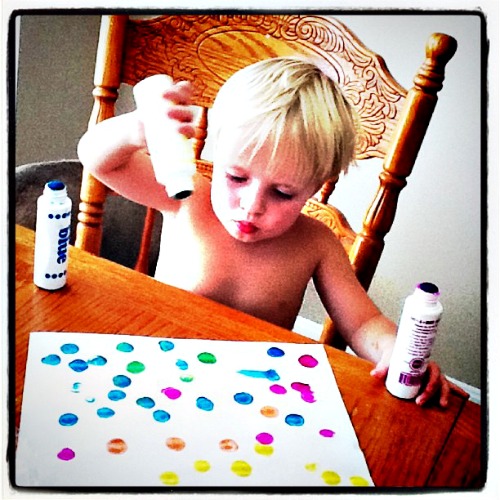 9. I need to tackle my fear of crafts
Thomas surprised me one day.
'You know what? I miss going to school. We did lots of crafts there.'
That took the wind out of my sails. It's time for me to get my act together and add crafts into our routine.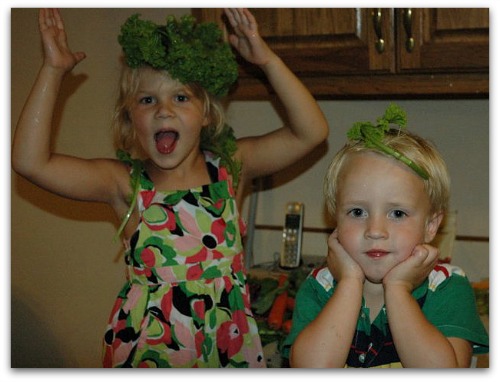 10. This is the best decision for our family
Even though I've second guessed myself so many times, I know that homeschooling our children is the best decision for our family. By being able to spend more time with them, I'm blessed with being able to learn them.
Our days homeschooling are loud, messy and chaotic — I wouldn't want it any other way.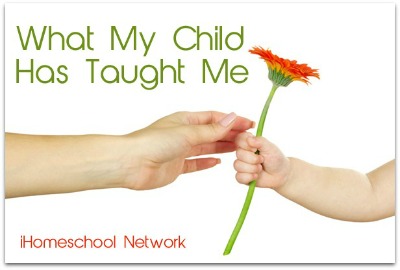 Be sure and visit my friends over at iHomeschool Network for all the ways they're learning, right alongside their children.