My children love fruits and vegetables, especially if they're fresh from the farm.
Maeve enjoys playing in water, so I decided to combine some sensory play with a discussion of fruits and vegetables.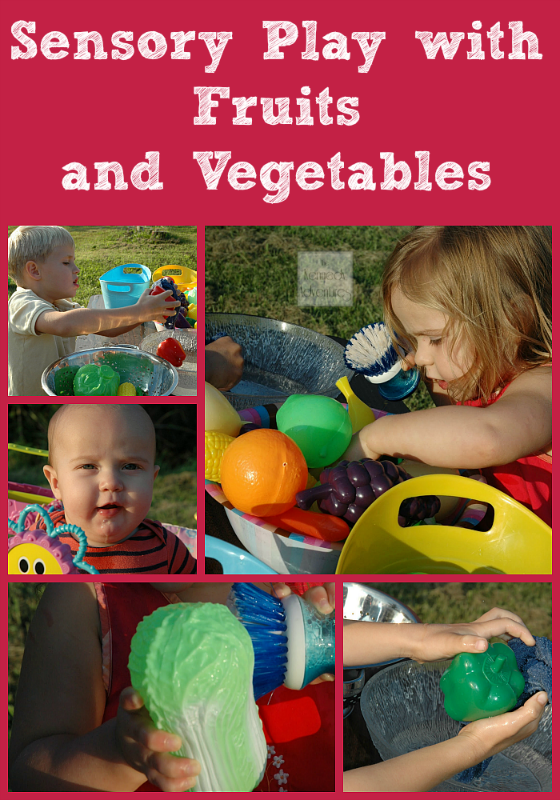 Scrub the Fruits and Vegetables Sensory Play
Materials Needed:

Plastic Fruits and Vegetables (like for a play kitchen)
Access to the kitchen sink or a plastic tub
Vegetable Brush
Your choice of dish soap
An apron, just for fun!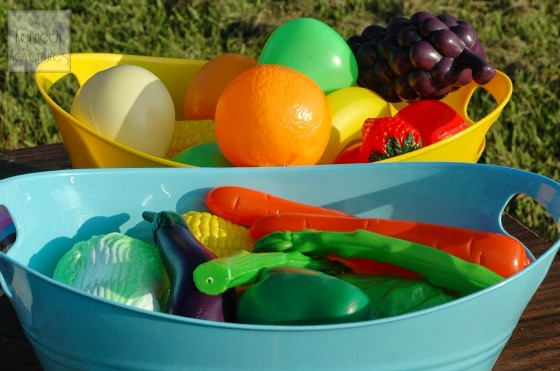 She loves to help in the kitchen, so when I set up a table outside and told her that I needed her help, she was thrilled.
She got right to work, busying herself with scrubbing her 'fwoot'.
"Dis cown is so durty!"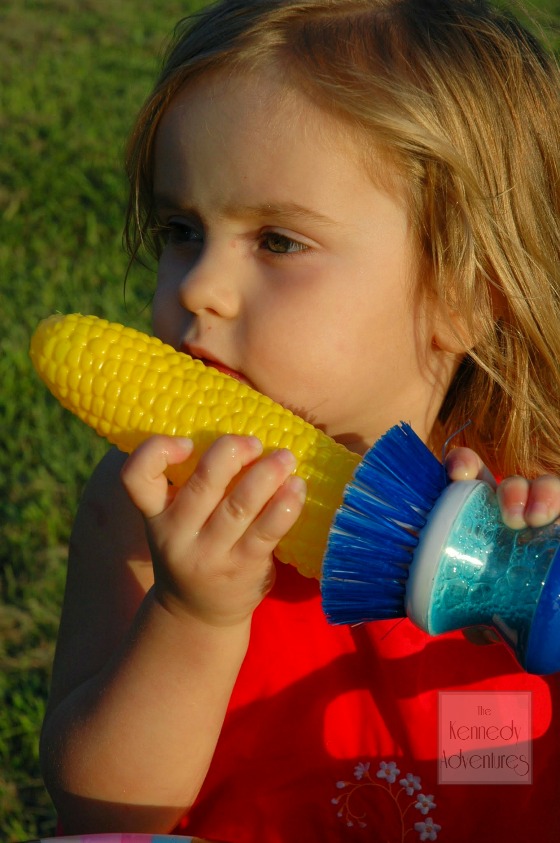 While she worked, I asked her to identify the fruits and vegetables by name. We also reviewed colors while she played.
Thomas got to take a turn with our fun scrubbing play.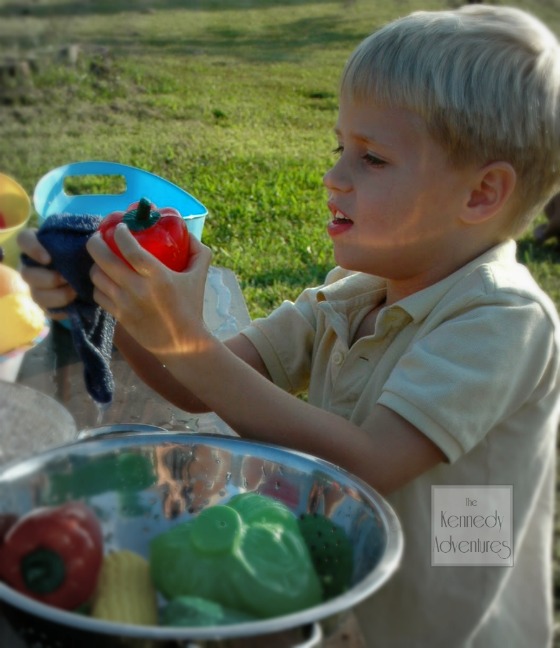 He's a great helper in the kitchen and loved classifying the items by type (fruits versus vegetables) or where they grow (under the ground, on a vine, or on a bush or tree).
My kids have a pretty adventurous palate, so the only vegetable he didn't recognize was an eggplant.
Baby Daniel even got to play along!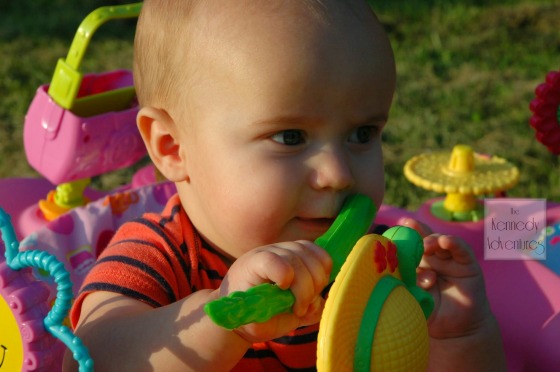 If your kids love sensory play as much as mine do, you'll want to check out my Sensory Play for Kids board over on Pinterest.
Follow Dianna Kennedy's board Sensory Play for Children on Pinterest.


After we finished cleaning up the vegetables, it was time for our faith lesson.
Learning about Faith and Farming
Since we were busy with fruits and vegetables, this was a perfect time to introduce the children to St Isidore the Farmer.
Thomas was thrilled to hear that St Isidore's feast day is the same day as his birthday, May 15th. We searched through some of our saints books and read his story.
After hearing about St Isidore's hard work as a farmer, Thomas asked me about raising a garden next year. (oh, boy. We'll have to see!)
Using our Catholic Customs and Traditions book, we also talked about Fruits of the Holy Spirit. I even picked up these cute fruit foam stickers for Maeve to use!
To keep the learning going, don't miss these great ideas for farm toys, games and books to explore.
Need more for your farm theme for preschoolers? Don't miss these creative ways to learn about farms from my friends on the Playful Preschool Team.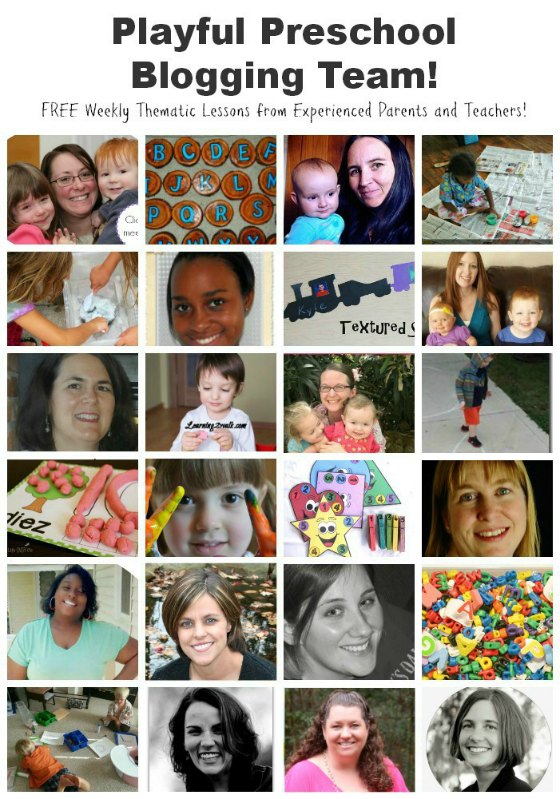 Plan Your Learning Week with Preschool Activities for the Farm Theme
From the #PLAYful Preschool Education Team!
Literacy, Mathematics, Science, Art, Sensory, Songs and MORE!!!!


Farm Animal Letter Sounds by Mom Inspired Life
Learning to Write: Labeling the Farm by Growing Book by Book
Make a Who Am I Farm Animal Book by The Educators' Spin On It
Corn Life Cycle & Sequencing Cards for Preschool by The Preschool Toolbox Blog
While at the Farm: Children's Farm Song by Capri + 3
Farm Animal Counting and Sorting Sensory Bin by Life Over C's
Farm Themed Count and Add Activity for Preschool by Rainy Day Mum
Corn Painting – An Art Activity for a Preschool Farm Theme by Fun-A-Day!
Preschoolers DIY Farm by Tiny Tots Adventure
Preschool Science: Duck Feather Experiment by Raising Lifelong Learners
Farm Animal Sort by Powerful Mothering
Wash the Farm: Fruits and Vegetable Sensory Play for Preschoolers by The Kennedy Adventures


We would like to extend an invitation to join us tonight at 9:00 P.M. EST for a live Google Hangout talking about the activities we are doing with our preschoolers for the farm theme. This hangout will be recorded and able to be viewed at a future date.




Do you have any favorite farm activities? I'd love to hear about them — My kids love playing farmer! Share your great ideas in the comments.
I'll be sharing our #playfulpreschool activities every Wednesday and would love to have you stop by. If you sign up for email updates, you'll receive our activities each week!
P.S. For more preschool ideas, don't miss The Big Book of Homeschool Ideas. It's filled with ideas for your preschooler.
Check out Tot School for more wonderful ideas, too!