I've been blessed with girls who love to read. My oldest daughter always asks for books for Christmas gifts and Rachel always has a book by her side. If your daughters are more reluctant to read, don't miss these tips for reading with girls.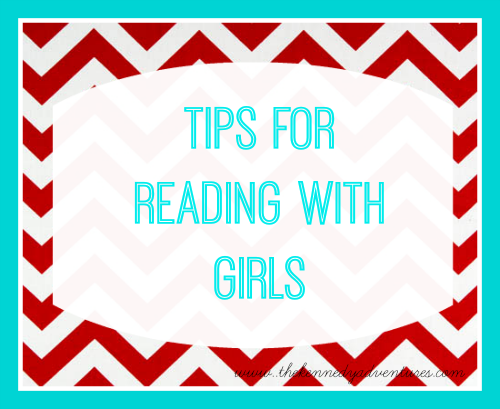 Tips for Reading with Girls
Start Early and Be Enthusiastic
In our home, we start reading to our kids when they're still babies.
When you're reading to your little ones, be enthusiastic! Read with silly voices, make cow noises and sing. They will love it.
Be a Good Reading Role Model
You can't expect your girls to love reading if they never see you with a book in your hand. My girls share my love of reading, partially because I set a good example.
Play to Her Passions
Does your daughter love art? Or is she enamored with horses? (don't miss our favorite books for girls who love horses!)
If your daughter has an interest in a particular subject, bring books on those topics into the house. Bring in board books, picture books, chapter books and even non-fiction books to spark her curiosity.
Let Your Daughter Choose
If your daughter is a reluctant reader, how about giving her a choice? Let her pick out her own selections at the library or bookstore. Here are some of our favorite chapter books for girls to help you get started.
Move Beyond the Princesses and Fairies
Even though you let your daughter choose her own books, try to gently encourage her to branch out. Try to expand her horizons a bit. (did you see the list of our favorite picture books? It's a great start!)
Don't Forget to Utilize the Library
The library is a marvelous place to encourage a love of reading with your daughters. Our local library has storytimes, science classes for homeschoolers, meet the author nights, reading challenges and more!
Create a Mother Daughter Book Club
Seeking encouragement of other mothers? What about creating or joining a mother-daughter book club?
Get together with some of your friends and help spark or encourage a life long love of reading in your girls. Need help getting started? I found this step by step guide to creating your own mother-daughter book club.
Do you have any tips for reading with girls? Share your ideas in the comments!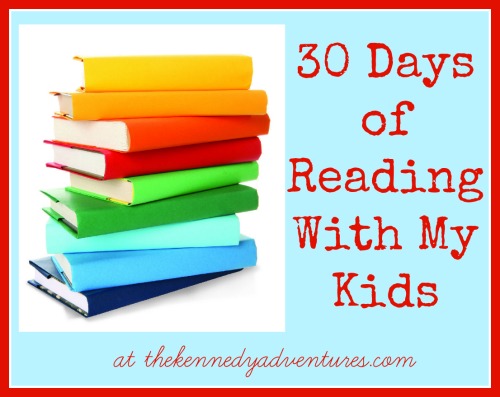 Don't forget to visit all the posts in the 30 Days of Reading with My Kids series, and drop in to visit my friends on the #30DayMom challenge!
If you sign up for email updates, you'll get the latest posts as soon as they're published.