Inside: Looking for St Lucia crafts to enjoy with your children this Advent season? We've got you covered with simple crafts, activities, recipes, books and more.
Ready to bring some light to the dark days of December? Let's celebrate the feast day of St. Lucia! (don't miss our Catholic Advent crafts for kids  with more ideas on celebrating this liturgical season)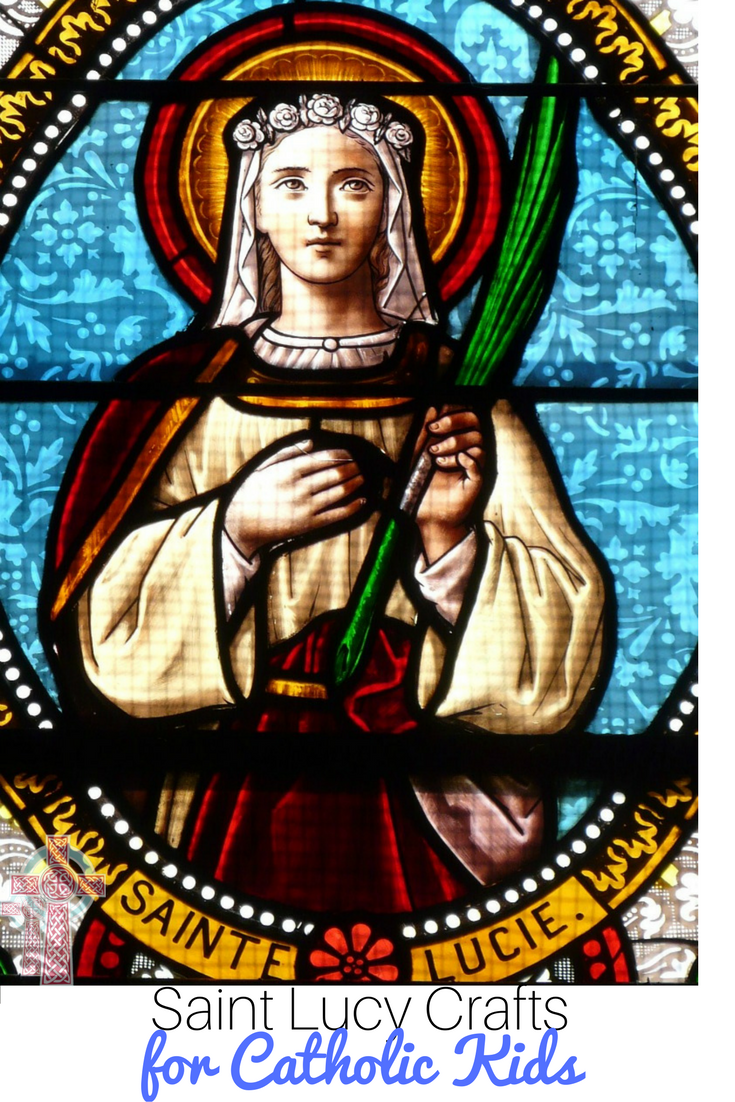 Saint Lucia Crafts
St Lucia Wreath Crown from The House that Lars Built
St Lucia Crown Tutorial from Willow of Wonder
DIY Felt St Lucia Crown from Elizabeth Clare
Bubble Candle Wreath at Alpha Mom
Santa Lucia and Star Boy Ornaments from Just Crafty Enough
Santa Lucia Dolls from Posie Gets Cozy
St. Lucia Star Hat from Crayola
St Lucia Crown Template from Making Learning Fun
St Lucia Day Activities
Since St Lucia is referred to as the "Saint of Light", we try to make this connection with our children through a simple, but meaningful family event.
We eat an early dinner, then make hot chocolate in the crockpot, and fill travel mugs. We then drive through the neighborhoods nearby to ohh and ahh over the Christmas lights displays. It's easy, and something that my children look forward to every Advent season.
Another fun idea? Planting wheat seed.
Several areas have been saved from famine by St Lucia's intersession. In Croatia, to commemorate these events, wheat seed is planted on St. Lucia Day. Planted on the 13th, the wheat will have sprouted and grown several inches by Christmas Day. The wheat is then placed at the nativity as a gift for the Baby Jesus who is the Bread from Heaven in the Eucharist. (this activity requires a little planning ahead, so grab your wheat seed now)
St Lucia Day Printables
St Lucia Drawing Completion from Making Learning Fun
St Lucia Day Printables from Making Learning Fun
Printable St Lucy and Star Boy Ornaments from Catholic Icing
Printable St Lucia Crown from The House that Lars Built
St Lucia Paper Dol from Lily and Thistle
Printable St. Lucia Crown from Sweet Paul
St Lucia Coloring Pages from Super Coloring
St Lucia Scissor Practice Printable at Making Learning Fun
St Lucia Puppet at Making Learning Fun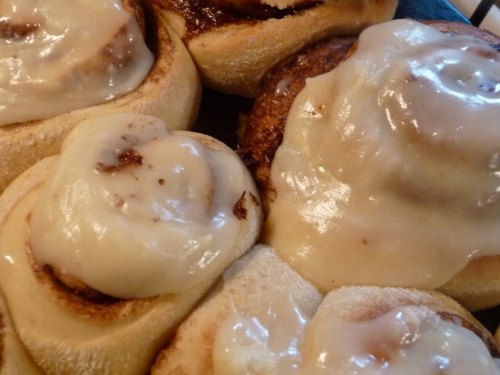 St Lucia Day Recipes
Per the tradition in Sweden, families create pastries called lussekatter, which are served to the family by the oldest daughter. She usually wears white, along with the wreath with candles.
We take the easier way out and made our homemade cinnamon rolls, shaped them into a St Lucia Cake, which we served up with a cream cheese glaze.
Recipe Ideas:
St Lucia's Braided Bread at Catholic Cuisine
Lussekatter at Joe Pastry
Whole Wheat Cinnamon Rolls from Elizabeth Clare
Books and Resources for St Lucia's Day
This week, we'll be looking for these books to read together.
(we've enjoyed listening to the audio version of Lucia, Saint of Light)
How will you celebrate Saint Lucy's day during this Advent season?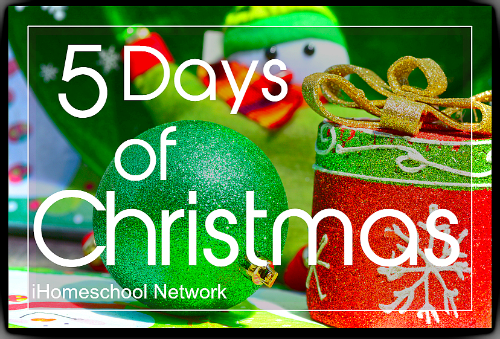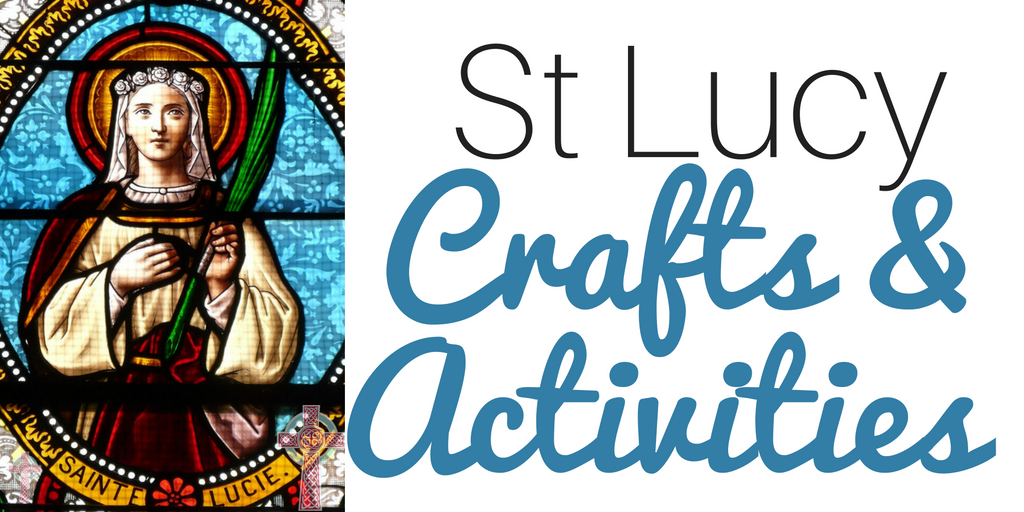 &