When thinking about taking meals to new moms, don't forget about breakfast! Think about a new mom's life – she's been up most of the night with a baby.
Having a easy breakfast ready to go would be a huge blessing. These ideas would certainly make for a smoother morning.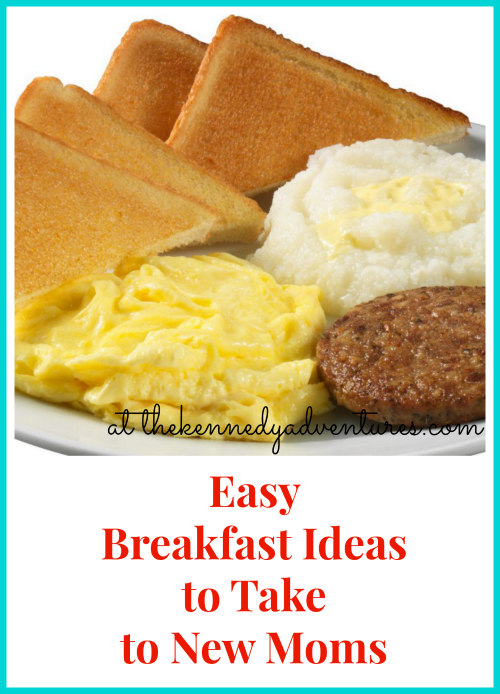 Set your alarm clock and get up early! It's time to take breakfast to a new mom! These would make great housewarming gifts as well.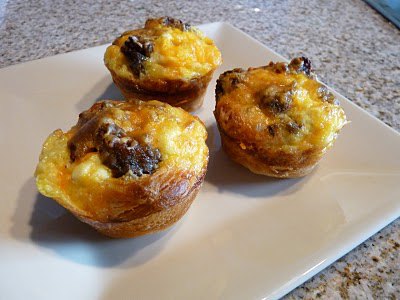 Breakfast Pies
These Breakfast Pies are a great choice for making ahead and freezing for busy mornings. They can go straight from freezer to microwave to the table – perfect for the mornings after the baby just didn't sleep.
If you're running late, these are great for breakfast on the go.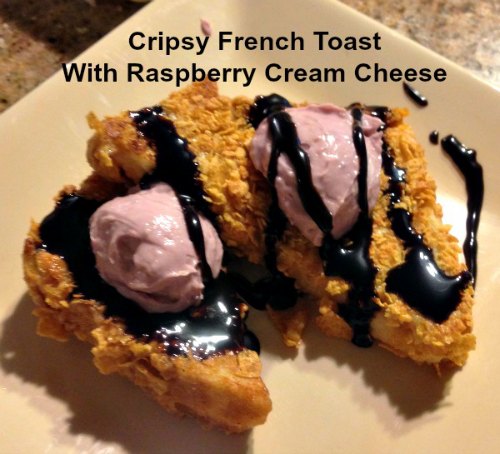 Crispy French Toast with Raspberry Cream Cheese
Want a breakfast that's beautiful AND delicious? You'll want to consider this Crispy French Toast with Raspberry Cream Cheese.
It can be frozen (just keep the toast separate from the cream cheese and chocolate sauce), but if you really want to impress your recipient or guests, get up early and take it fresh.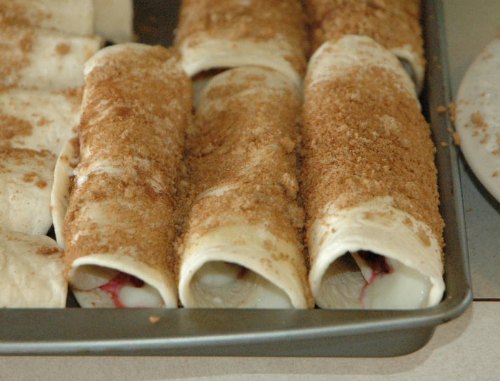 Fruity Breakfast Burritos
These Fruity Breakfast Burritos are simple to make ahead and perfect for picky eaters. You could customize them according to everyone's taste – strawberry, blueberry, blackberry or even plain.
They're a great breakfast or even a healthy snack.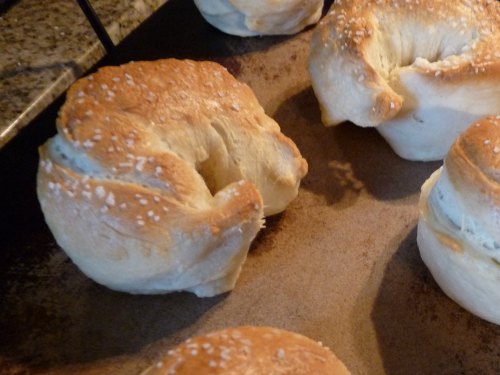 Homemade Bagels
These Homemade Bagels are so much easier than you would think! If you want to involve your kids in the kitchen, it's a great opportunity for little ones to help.
They can push the bagels into the sesame seeds, salt, cinnamon sugar, or whatever toppings you're using.
Be sure and make extra – these freeze beautifully!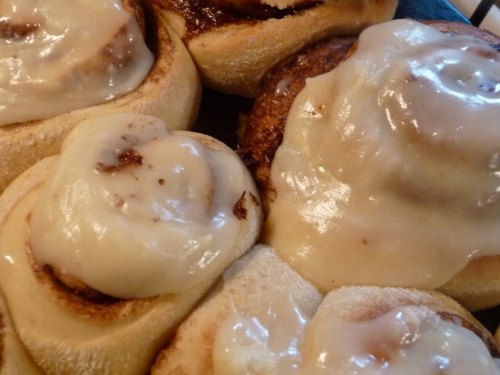 Perfect Cinnamon Rolls
For your very best friends or closest family, you'll want to pull out all the stops. These Cinnamon Rolls are a lot of work. You'll definitely get a gold star!
Be sure and stock up on the things you'll need for meal preparation.
Don't miss the other ideas in the Meals for New Moms series – we're sharing recipes for breakfasts, chicken dishes, meat dishes, desserts and more!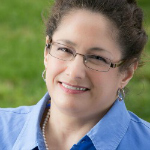 Angie Ballard heads up The Jammie Girl, where you'll find her sharing her best recipes, thoughts on raising boys, and her foray into writing contemporary fiction. Don't miss her ebook Tight Budget, Tiny Kitchen and No Time on Amazon! You can connect with her on Twitter, Pinterest, Google Plus and Facebook.