In my house, we have a running joke that we NEVER schedule play dates or doctor's visits before noon. It's just too much of a struggle to get 4 small children up and out the door.
Mornings can be stressful for families, no doubt! I'll share my best tips for making sure things run a little smoother for everyone.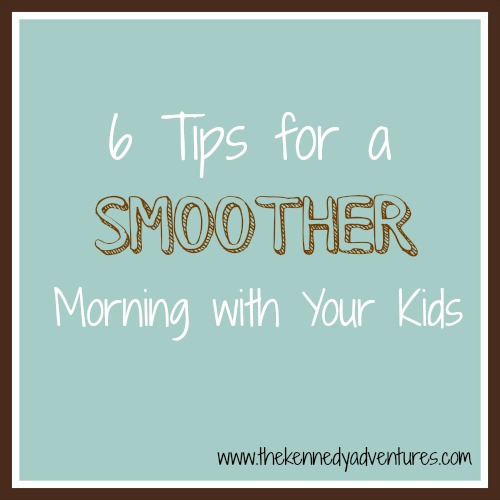 1. Be Prepared
If I have an early morning event, there are a few tricks I have up my sleeve to make sure I'm not screaming at the children while we load up the van.
I TRY my best to get as many things as I can taken care of the day/evening before. Lack of preparation on my part almost always ends in disaster.
Think about these time savers:
Make sure your car or van has gas
Gather your purse, keys, sunglasses and fully charged cell phone
Have a programmable coffee pot? Set it up to be brewing when you wake.
Do a quick weather check, then lay out clothes for everyone
Backpacks, lunches and bags for the kids
2. Rise and Shine Early, Momma
If I have to be somewhere by 10 with the children, I need to be up and running by 6, or I will never make it on time.
I like to be able to get up, say my prayers, enjoy my coffee and have some time alone before the children start hopping out of bed. This sets the tone for my attitude and makes me much more pleasant.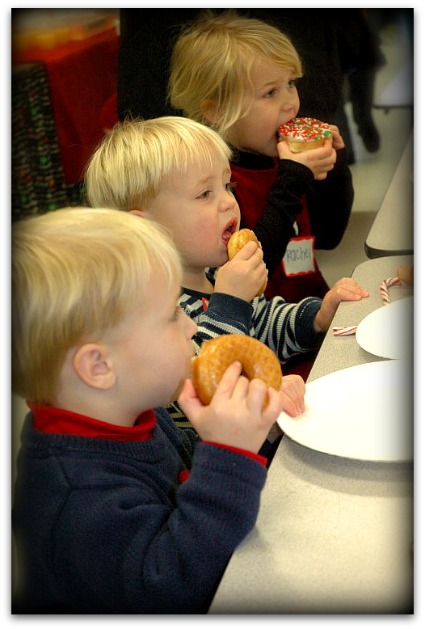 3. Simple Breakfasts
Since I'm Mother of the Year, I've been known to bribe my kids with doughnuts to get up and get out the door in a hurry.
Not the most nutritious plan in the world for children, but it works from time to time for us.
A better idea would be a simple, healthy breakfast that requires minimal prep from you in the morning. My kids love Pancake Muffins, while I'm a big fan of mini egg casseroles.
4. Enlist your husband's help
I'll be honest …. It's difficult for me to get anywhere on time. Punctuality is not my strong point.
My husband, bless his heart, has stepped up and helped out over our years together, trying to help get out the door in one piece. He'll help load the kids in the car, hoist bags into the trunk and is often my chef, making lunches for me and the children.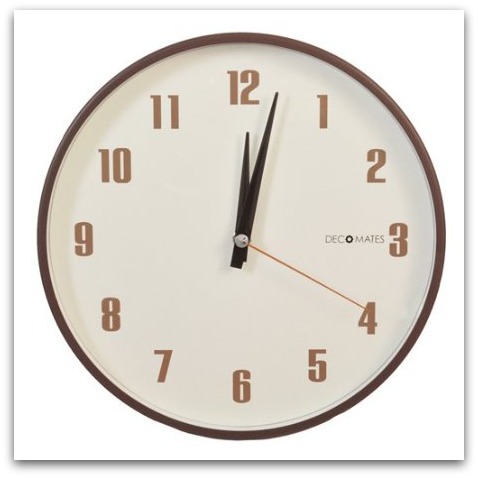 5. Allow yourself enough time
Remember when you were single? You knew exactly how long it would take you to leave the house, stop by Starbucks and cruise into the office with plenty of time to spare.
It's a foreign feeling for me these days.
With children, many things can and do get you off your time table. Little ones have to pee, pick up rocks, or search for a treasured toy to take along.
My friend Angie suggested adding an extra 30 minute window to allow for these setbacks.
6. Be Realistic
I don't sign up for anything in the early morning …. It's just too hard for me to get there and it's not worth the stress for me.
My friends and family know that we'll show up closer to lunch time.
What about you? Please share your tips for smoother mornings, especially for those of us who struggle.
Need more tips for moms? Check out my friend Rebecca's Ultimate Mom Resource list.