Are you ready to start planning your Saint Nicholas crafts? We're going to be visiting one of our Orthodox Christian friends for the feast day, and I'm so excited! My kids have been exploring all of our Catholic Advent crafts for kids and they wanted some special activities to get ready for this special day.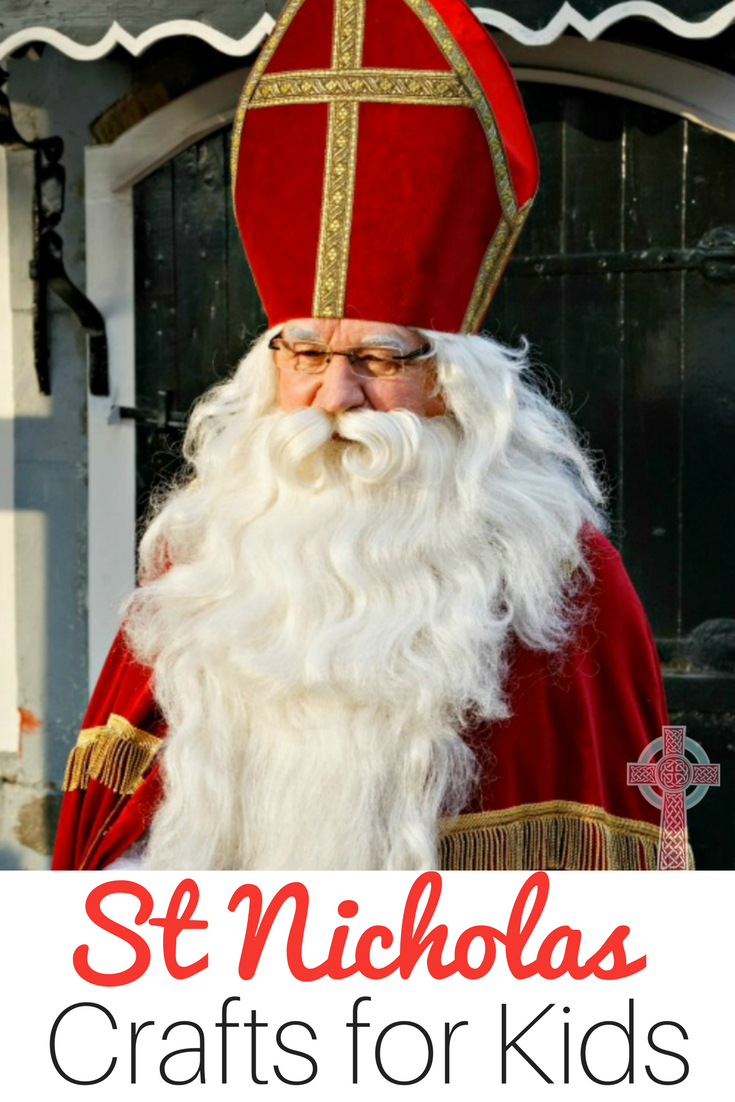 For a craft challenged mom like me, these St Nicholas coins are easy peasy.
Saint Nicholas Chocolate Coins
Supplies You'll Need
Print these pictures of Saint Nicholas onto cardstock and cut out. (Many thanks to Catholic Cuisine!)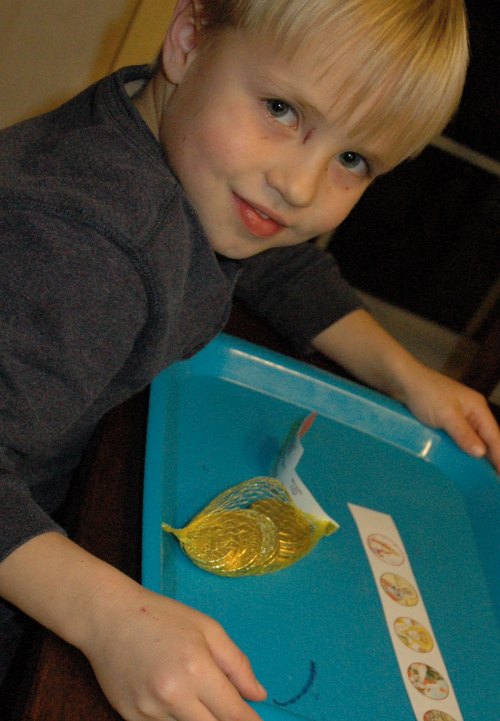 Set your kids up with chocolate coins and the St Nicholas templates and encourage them to glue the pictures on the coins.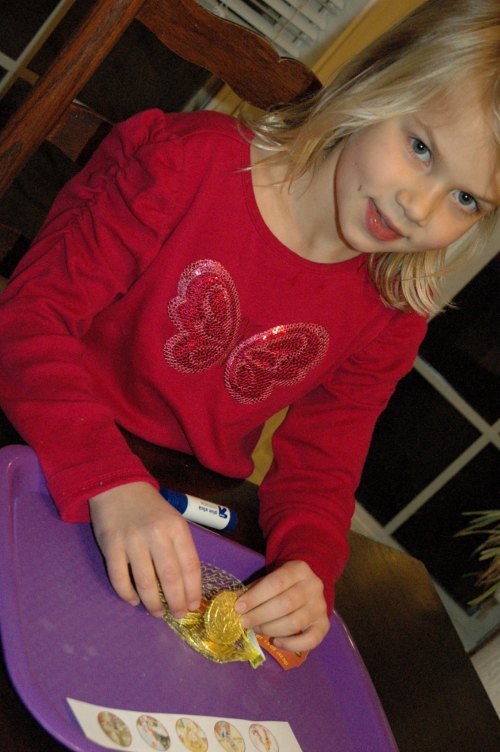 Working on gluing them together helps with fine motor skills, too!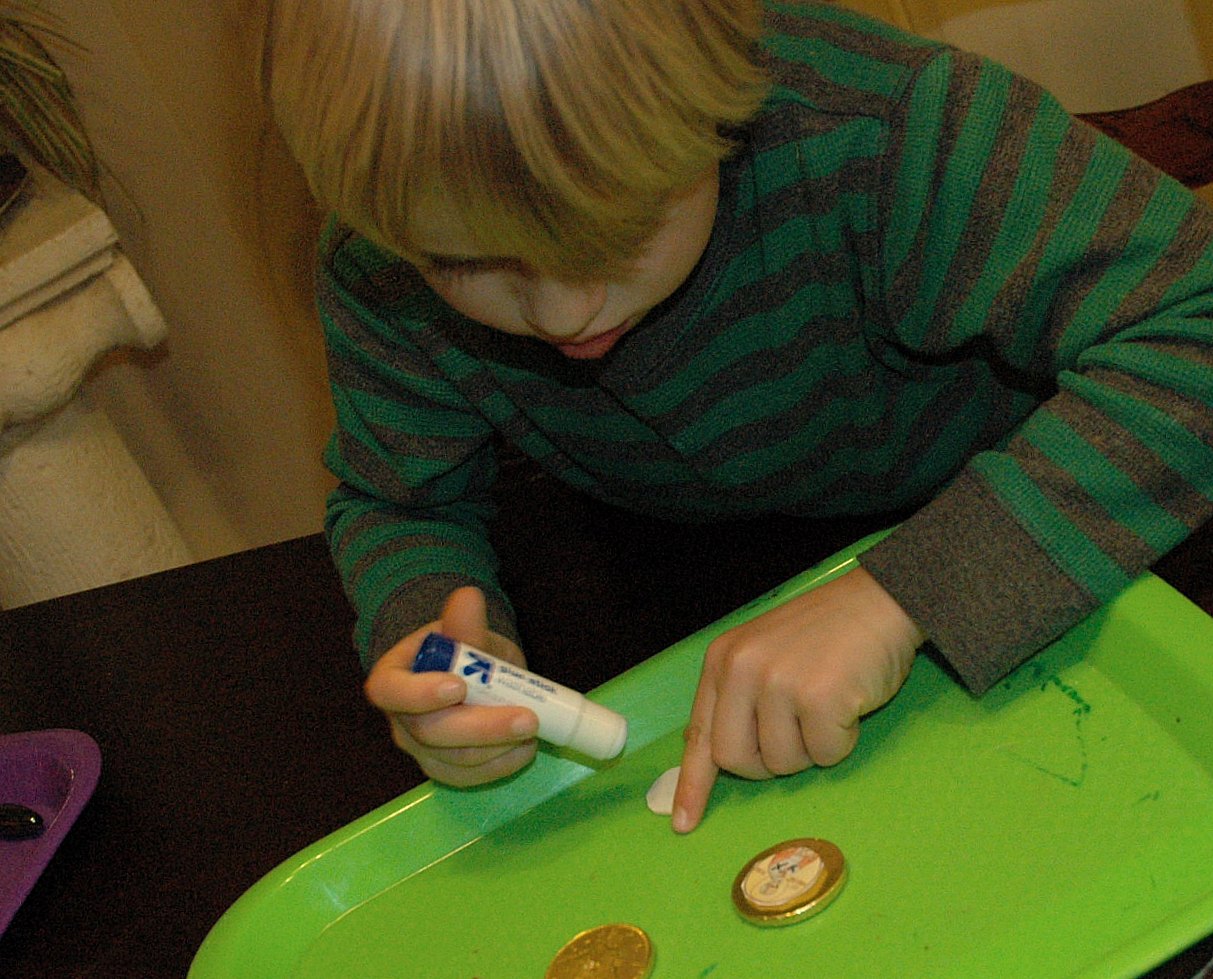 You'll be all set with chocolate coins to celebrate the feast day!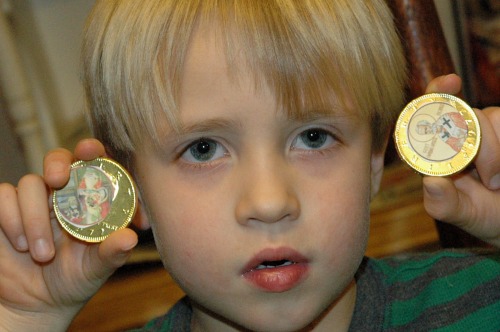 Yum!
Books about Saint Nicholas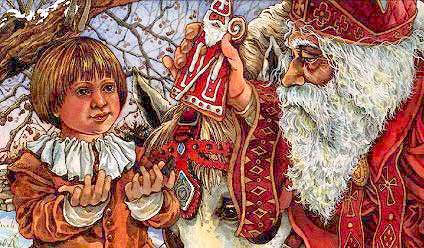 Before working on your Saint Nicholas activities, you'll want to read some books with your children. Here are the resources we'll be using.
St Nicholas Prayer Card
We also printed out copies of this St Nicholas prayer card and laminated it for durability.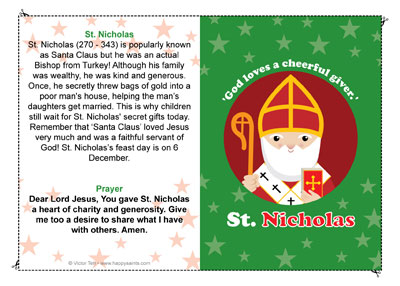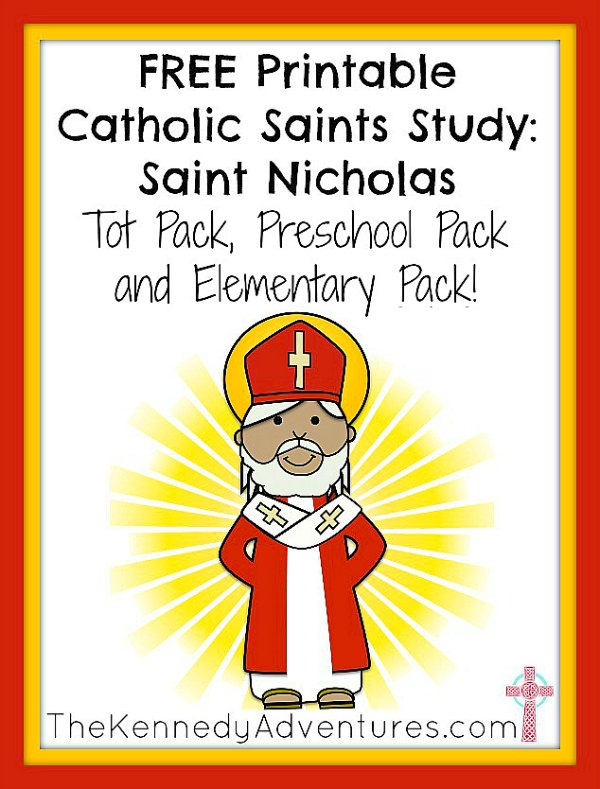 Don't miss our Saint Nicholas Printables for children ranging from toddlers to early elementary aged children. These are perfect to work on while your favorite holiday cookies are baking!
Have FUN celebrating this wonderful Advent season with your families!
&