When I'm exercising, I need a plan. I love having actionable tasks like 'arm exercises' or 'run three miles today' to cross off of my list. I've even been known to compete with friends of mine to keep myself motivated.
Fitness goals need to be high enough to challenge you, but not unattainable. Plus, how do you keep yourself accountable, especially while chasing after a houseful of children?
On Thursday, as part of the special iHomeschool Network Summer Wellness Series,we're going to be discussing setting fitness goals and staying accountable.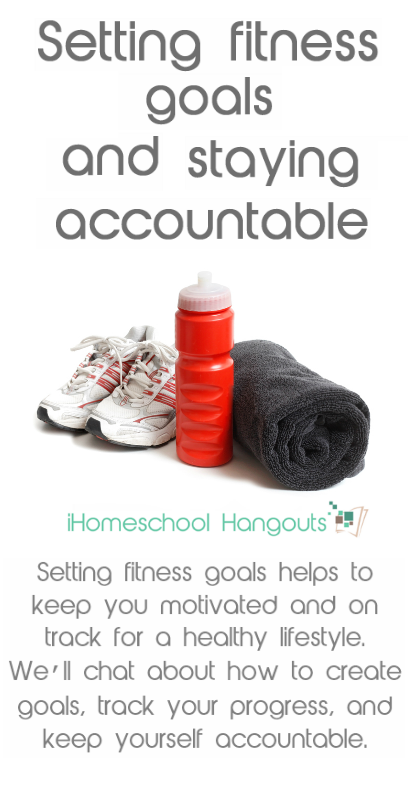 Join iHomeschool Network bloggers Lauren Mericki and Sam Kelly as they share their best ideas for creating fitness goals, staying motivated and keeping themselves accountable.
Marlene Griffith and Jimmie Lanley serve as my production team, and I'll be moderating the panel. (be sure to add all of us to your G+ circles)
Can't see the video? Click here for to watch on YouTube.
The discussion will be live Thursday, at 2pm ET, 1pm CT, 12noon MT and 11am PT. You can watch later via the Google Plus event page or on YouTube.
Come join us and work on keeping yourself and your family healthy!