Mommas, are you ready for a homeschool mom confession?
Sometimes, homeschool families skip school.
I'm not talking about a field trip, or a spring break, but a bona fide "School is simply not going to happen today."
You might be saying, "Hang on. You're telling me that you made the decision to teach your child at home, but then you don't even stay consistent? What is wrong with you, woman?"
I'm just being honest.
This homeschooling gig is HARD, y'all. We're dealing with many little people, a house that needs to be managed, a career outside the home, and a momma that's just a wee bit overwhelmed.
Add all it up, and you'll find that an occasional homeschool skip day is vital for my sanity.
What do we DO, when we take a homeschool skip day?

Errands
Mondays are my re-entry day here in the Kennedy Compound. After a weekend at work, it's likely that I'll need to make a trip to the grocery store, Costco, the pharmacy, or even Chik Fil A for frozen strawberry lemonade.
I'll admit that I try to make the most of car time. My daughter usually brings her flash cards to review Latin, and we put on an audiobook for the entire family to enjoy. You can search Audible and pick up two audiobooks free —

perfect for road-schooling.
Doctor Visits
Five young children at home equals five well visits a year. Add in allergy season or a stubborn virus (like the one we're suffering through now), and you'll find us making the trek to our pediatrician, 45 minutes away.
For us, a trip to the doctor generally means school is canceled for the whole day. (Can you hear my children cheering?)
I almost forgot the dentist office, for 10 cleanings a year (2 per child), plus the eye doctor for four exams a year!
Come to think of it, when I have an appointment, we cancel school then, too.
Hmm. Seems like my family's health care is putting a crimp in my homeschool schedule. 😉 Good thing we're flexible, right?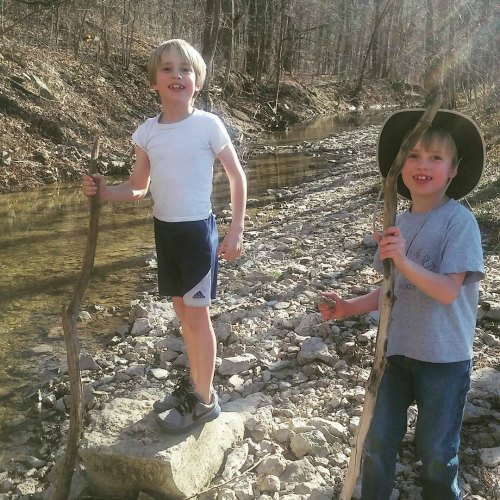 Impromptu Park Days
When the day is falling apart, or the weather is too beautiful to ignore, we head to the park.
We're blessed with a massive park system here in Louisville, with a brand new park just minutes from our home. We can play on the playground, ride bikes, or explore miles of trails, Being outside helps to reset our perspective.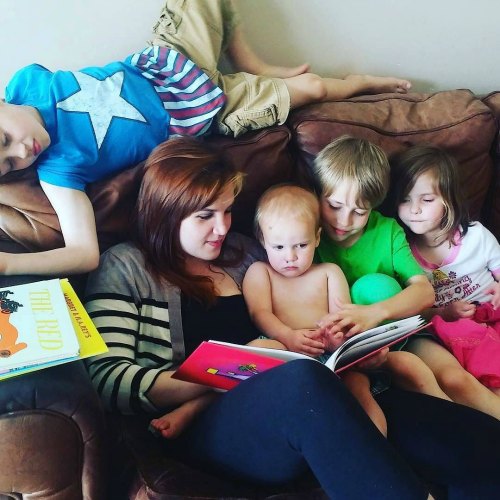 Visits to Family and Friends
My oldest daughter is about to graduate from college, and her schedule is insane. When she's able to come over and see us, we drop school like a hot potato to hang out with her. I want to enjoy her company instead of reviewing math facts.
But — we still might get some school in, with read alouds.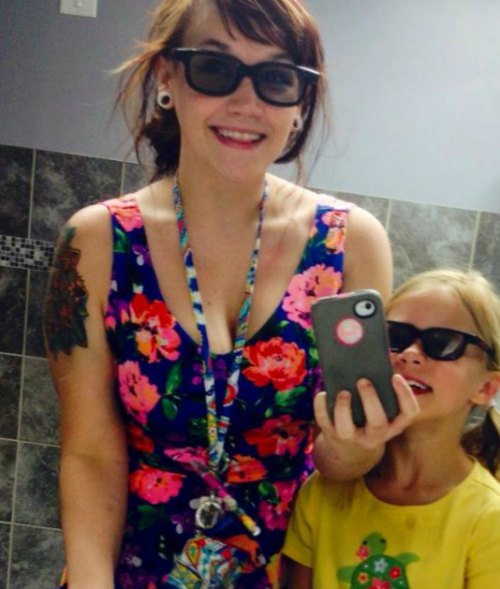 So, when the day is falling apart, and you want to hide in the closet and drink, it's OK.
You're not alone.
You have my permission to chuck it for the day — and work on your family relationships instead of phonics lessons.
Ready to dump some of your homeschool momma guilt? Grab your coffee and play a round of Homeschool Mom Bingo with my friends from the iHomeschool Network. You'll find a fun prize package and some kindred spirits.