Homeschool mom, are you feeling the strain of winter? Need some ideas to fight cabin fever or push back against homeschool burnout? Are the kids climbing the walls?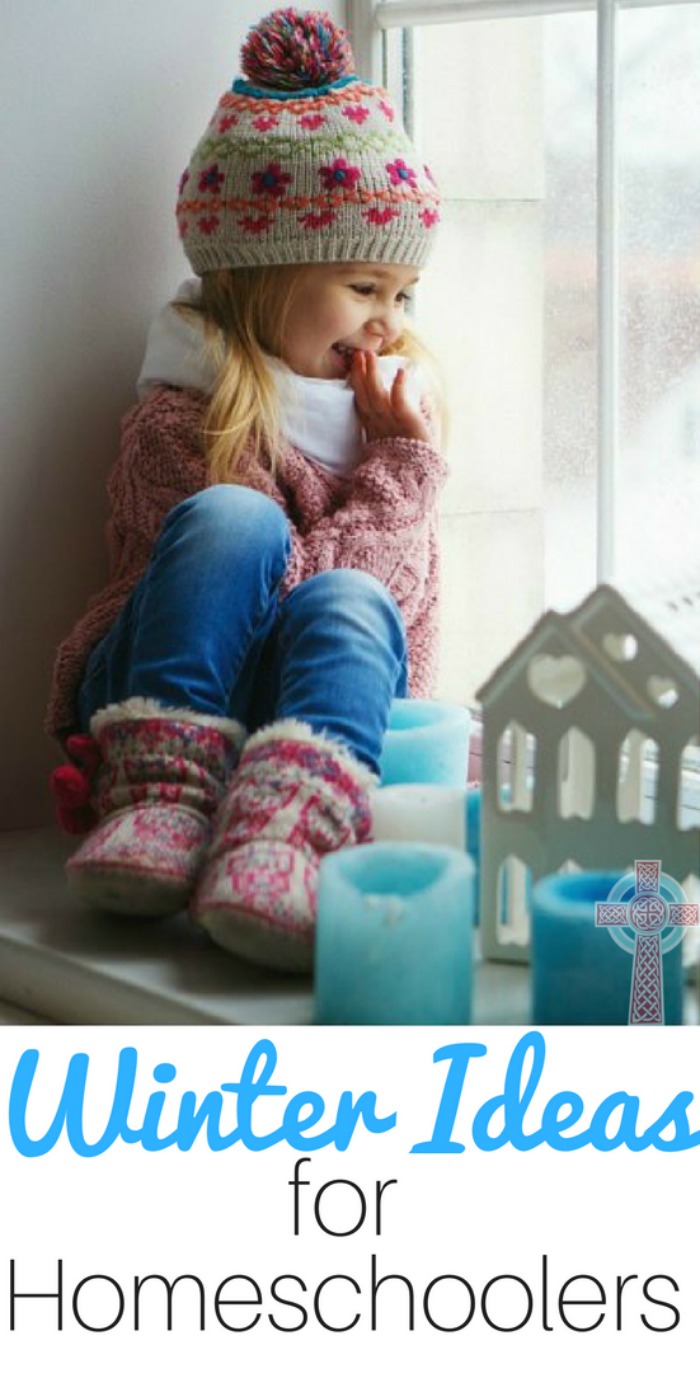 Take a look at these ideas for winter learning in your homeschool. You'll find ideas for art, nature studies, books to read aloud, activities and more.
Dive into art projects with these ideas from Tricia Hodges – enjoy these winter art projects for yourself, or grab a canvas or frame and use as gifts.
&
Winter Art Ideas for Homeschoolers
Explore these winter themed art ideas with your homeschooling students. Even the youngest members of your family can join in the fun!
Christmas Pastels
Christmas Star
Christmas Ornament
Winter Art
Fireplace
Hot Chocolate
Snowman
Snowman Painting
Cardinals
Around here, colder winter weather means my family shelters in place with our favorite winter books and crafts.
We have loads of winter picture books and winter chapter books on our shelves. Take a peep at some of our favorites.
&
Winter Picture Books for Children
Snowflake Bentley
Stopping By Woods on a Snowy Evening
The Mitten
If you're enjoying The Mitten, don't miss Renee's ideas for fun activities, including service to others.
North Country Night
Charlie Needs a Cloak
Owl Moon
Warm as Wool
Katy and the Big Snow
Snow
Tracks in the Snow
Winter Poems
The Big Snow
The Keeping Quilt
The Log Cabin Quilt
A Patchwork Quilt
&
Winter Chapter Books to Read with Your Children
Mr Popper's Penguins
Julie of the Wolves
The Long Winter
Stone Fox
The Lion, the Witch and the Wardrobe
Winter Shows for Preschoolers
Whip up a batch of hot chocolate and grab your favorite blankets. While the wind is blowing outside, you can cuddle up and watch some of these winter themed shows for preschoolers with your little ones.

Winter Learning Fun with Science
Science Expeditions is perfect for your students ages 9 and up.
Each monthly package has a focus on STEM/STEAM, including a comic book adventure with Sam and Sofia, a mystery to solve along with science experiments! All of the materials are designed to help kids to build skills like problem-solving, observation and note-taking – while boosting their natural curiosity.
&
Winter Nature Study Ideas
Ready to bundle up and enjoy the outdoors in winter? You'll want to investigate the NaturExplorer sets designed especially for cold weather.
Snow and Ice
Coping with the Cold
Constant Conifers
Animal Signs
Beautiful Birds
Hard as a Rock
Nature by the Season has amazing ideas to keep your preschool and kindergarten homeschoolers engaged during the winter.
Are your kids wondering how in the world animals stay warm in the cold? This Arctic animals experiment is so much fun!
Winter Learning Ideas for Homeschoolers – an iHomeschool Hangout
Grab a cup of coffee and settle in with some of my favorite homeschoolers as we discuss how we keep our children engaged and learning during the chilly, snowy days of winter.
What are some of the ways you keep your homeschool students engaged during the winter months? I'd love to hear some of your ideas.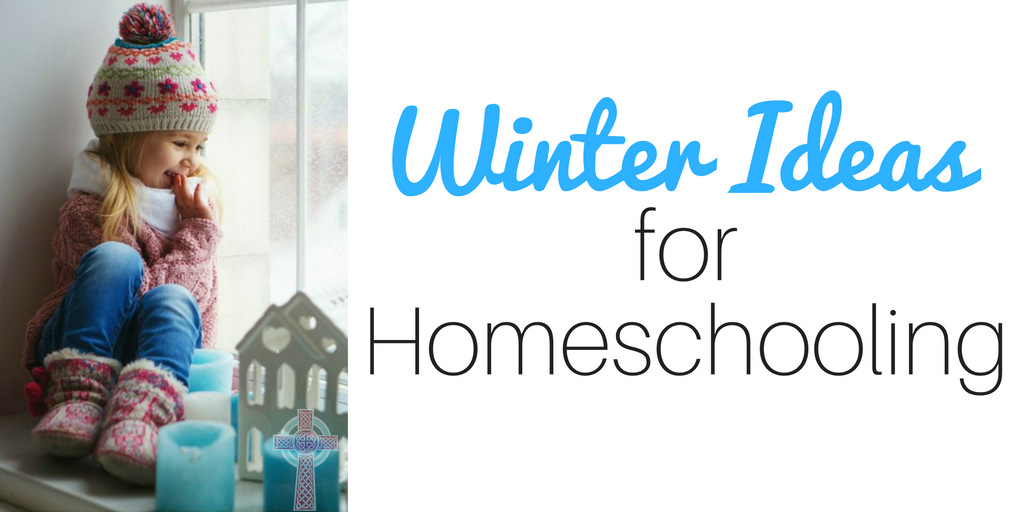 &