During this time of year, we put our homeschooling read-alouds aside and turn to our favorite seasonal books. My kids are all about Christmas books these days – you'll find us piled up on the couch reading our favorites. Come and take a look!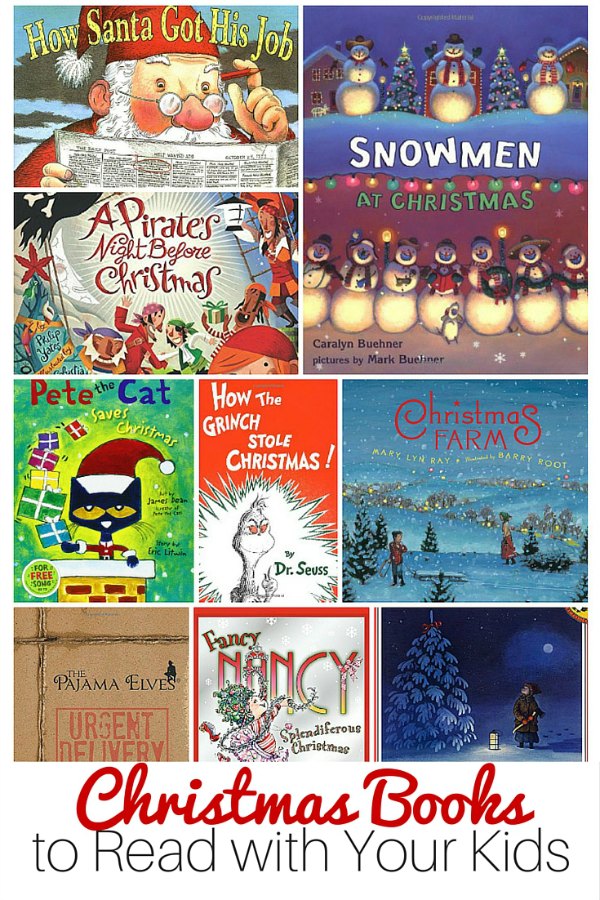 Christmas Books for Kids and Families
Legend of the Christmas Stocking
after Uncle Jim, the woodworker, tells him the story of St. Nicholas, Peter discovers the meaning behind the hanging and filling of Christmas stockings and learns a heartfelt lesson in kindness and generosity.

LEGO City: Save This Christmas!
It's Christmas in LEGO® City!

Pete the Cat Saves Christmas
Pete is on a quest to save Christmas for his family.

How to Catch Santa
After waiting for days and days and days, it's finally Christmas Eve. And that's when you can try to catch Santa. . . .

Me and My Dragon: Christmas Spirit
Christmas is coming, and our young hero wants to buy his best friend, Dragon, the perfect present. He and Dragon take job after hilarious job, earning enough to buy a deluxe Knight Boy action set—but they eventually realize that the best part of Christmas is sharing what you have with those in need.
---
The Pups Save Christmas! (Paw Patrol)
It's up to the pups of Nickelodeon's PAW Patrol to save Christmas in Adventure Bay
I Spy Christmas: A Book of Picture Riddles
This "I Spy" book uses rhymes and riddles to help children find different Christmas treasures that are hidden on each vibrant page.
The Berenstain Bears' Night Before Christmas
Mama, Papa, Sister, Brother, and Honey Bear are back in this heartwarming retelling of Clement Clarke Moore's classic Christmas tale. It is the night before Christmas, and all through the tree house . . . the Berenstain Bears are ready to celebrate!

Christmas in America (Ellis the Elephant)
Ellis discovers the meaning of Christmas and learns how this special holiday has been celebrated throughout American history.

The Berenstain Bears and the Joy of Giving
In The Berenstain Bears and The Joy of Giving, Brother and Sister Bear can't wait for Christmas and all the presents they'll open. But during the Christmas Eve pageant, something special happens! The Bear cubs learn a very valuable lesson about the joy of giving to others.
---
Santa's Favorite Story: Santa Tells the Story of the First Christmas
Discover the true meaning of the holidays with Santa's Favorite Story.

How Santa Got His Job
Have you ever wondered what Santa did before he was Santa?

Little Critter Merry Christmas Mom and Dad
Mercer Mayer's very popular character, Little Critter stars in a getting-ready-for-Christmas picture book.

The Carpenter's Gift: A Christmas Tale about the Rockefeller Center Tree
The Carpenter's Gift tells the story of eight-year-old Henry and his father selling Christmas trees. They give a Christmas tree to construction workers building Rockefeller Center and celebrate together. Through the kindness of the construction workers and neighbors, Henry gets his wish for a nice, warm home to replace his family's drafty shack. He plants a pinecone from that first Rockefeller Center Tree. As an old man, Henry repays the gift by donating the enormous tree that has grown from that pinecone. After bringing joy to thousands as the Rockefeller Center tree, its wood will be used to build a home for another family in need.

Polar Express
For millions of readers worldwide, this mysterious journey to the North Pole has become a beloved classic. This year marks its 30th anniversary.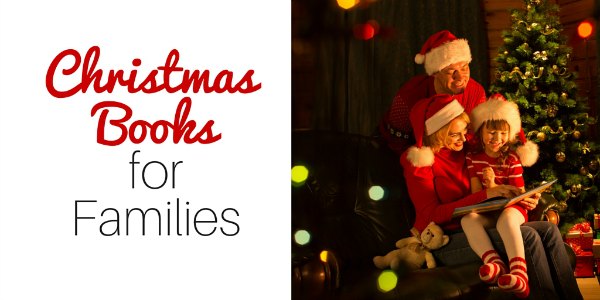 ---

The Wild Christmas Reindeer
I've enjoyed Jan Brett books with my children for almost 20 years. The stories are amazing and the illustrations tell another layer, too.

Olive, the Other Reindeer
Your family is sure to laugh at Olive's antics as she tries to join Santa's team.

Humphrey's First Christmas
This the story of Humphrey the camel and his long, cold journey to Bethlehem is beautiful. I never make it through without crying.

The Christmas Miracle of Jonathan Toomey
Another Christmas classic that I can't read without crying — this story of generosity should be in every Christmas collection.

Mr. Willowby's Christmas Tree
We discovered this book as part of our homeschool curriculum. My children absolutely fell in love.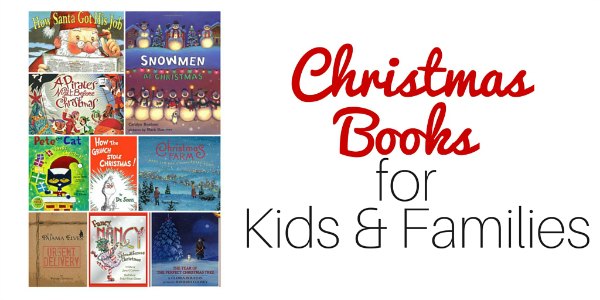 ---
Christmas Farm
When Wilma decides her garden needs a new beginning, she gathers string, scissors, shovels, sixty-two dozen balsam seedlings, and Parker, her five-year-old neighbor. Year after year, Wilma and Parker nurture their trees, keeping careful count of how many they plant, how many perish, and how many grow to become fine, full Christmas trees.
The Year of the Perfect Christmas Tree: An Appalachian Story
This unforgettable tale, illustrated by Caldecott Medalist Barbara Cooney, has become a seasonal classic-a touching and joyful story about courage and the power of family.
The Biggest Christmas Tree Ever
It's the day after Thanksgiving, and Clayton and Desmond feel the chill in the air. The cool weather makes them think of Christmas . . . and Christmas makes them think of Christmas trees! Who'll find the biggest one?

Snowmen at Christmas
This is one of my very favorite books to bring out at Christmas time. Don't miss Snowmen at Night, too.

Santa's Stuck
This playful picture book answers the age-old question: Just how does Santa shimmy up and down chimneys?
---
Memoirs of an Elf

Auntie Claus
This tale of the eccentric Auntie Claus who bakes cookies every day always makes my children giggle!

A Pirate's Night Before Christmas
My boys received this book a few years ago as a Christmas gift, and I think their dad enjoyed it just as much as they did!

An Otis Christmas
It's Christmas eve on the farm where Otis and all of his friends live. The farmer has given Otis his first real Christmas present–a shiny new horn!

Splendiferous Christmas (Fancy Nancy)
Any Fancy Nancy fans in your home? They'll love this edition.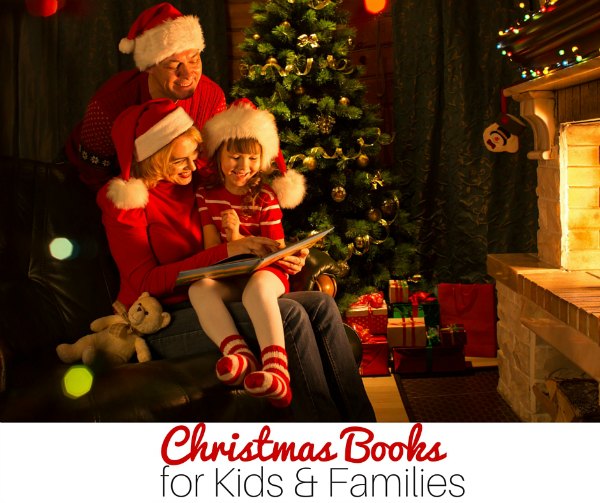 ---

The Christmas Wish
The photographs in this book are absolutely stunning — if you enjoy books from Jan Brett, pick this one up, too.
Turkey Claus
My kids crack up at this tale of Turkey, who needs Santa's help so that he won't be eaten for Christmas dinner.

How the Grinch Stole Christmas!
This classic Christmas tale from Dr Seuss is a must have in your holiday collection.

The Littlest Christmas Tree
There are only five days until Christmas, and the Littlest Christmas Tree is still waiting for a home.
---
Bear Stays up for Christmas
Do your kids try to stay up to see Santa? They will love this story.

Frozen Olaf's Night Before Christmas Book & CD
Perfect for your Frozen fans, this storybook also has a CD of the book being read aloud.
What are some of your favorite Christmas books for families? Share your ideas in the comments!
&