Ready to snuggle up with your family and enjoy some of your favorite Christmas movies and shows? Take a look at this list of old favorites and new selections available on Netflix to keep you busy while making cookies and wrapping presents.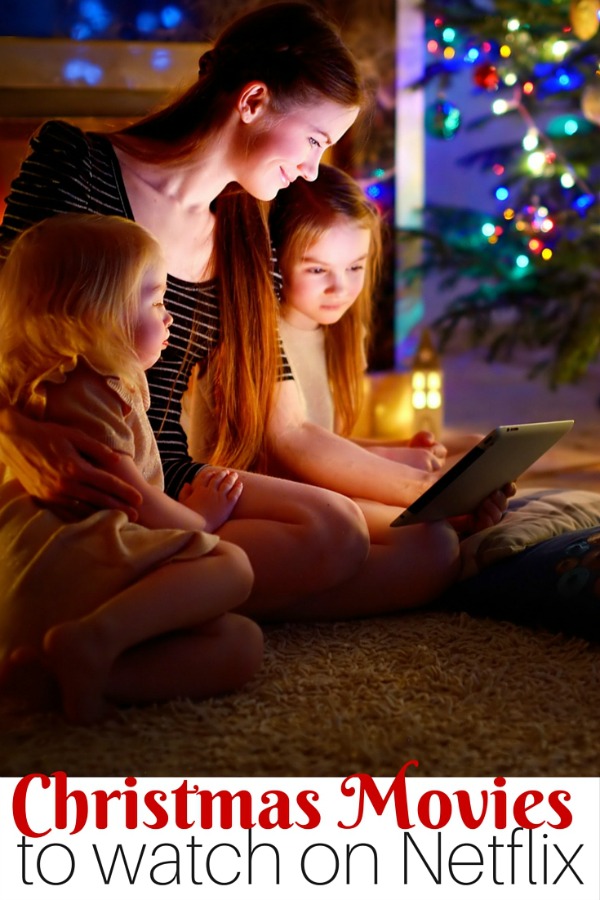 Christmas Movies on Netflix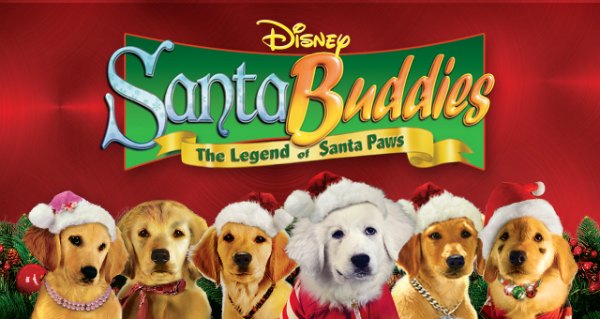 ---
Santa Buddies
Disney's irresistible talking puppies return in a heartwarming all-new holiday adventure.
The Secret Life of Santa
This animated series follows Santa and his elves as they work and fend off an evil troll.
Santa Paws 2: The Santa Pups
Santa Paws 2 is the sequel to The Search for Santa Paws. The Santa pups and young characters learn that the real meaning of Christmas isn't stuff but a spirit of service and love.
The Mistle-Tones
The Mistle-Tones is a sweet holiday story with themes like coping with disappointment, being comfortable with yourself, and seeing past appearances.
Heads up: bursts of salty language and some suggestive dance moves make this best for ages 11 and up
Thomas & Friends: Holiday Express
All aboard for snowmen, Christmas trees and festive train rides!Join Henry, Emily, Percy, and Thomas for trainloads of fun in the Holiday Express.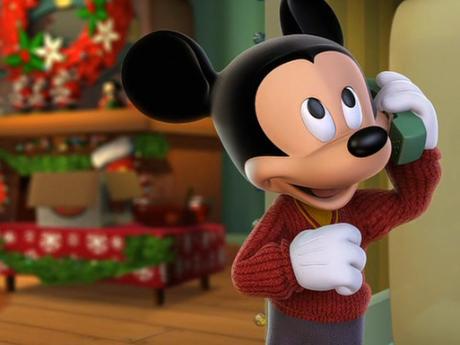 ---
Mickey's Twice Upon a Christmas
This selection includes five short stories about Christmastime, all of which are fine for preschoolers and up. All of the segments teach lessons about showing generosity and kindness toward loved ones and strangers during the holidays.
Kung Fu Panda
Fans of the full-length Kung Fu Panda movie will find more to like in this sweet holiday tale that celebrates the bonds of family and friends.
The Search for Santa Paws

This musical take on the modern-day Christmas story holds a lot of appeal for kids, with talking puppies, a jolly Santa and elves, and brave girls. The emotional punches delivered might be too intense for the youngest viewers.
Winnie the Pooh
This sweet, family-friendly holiday hybrid of Pooh covers Christmas and the New Year together, with all the familiar comforts of the classic tale of friendship and sharing.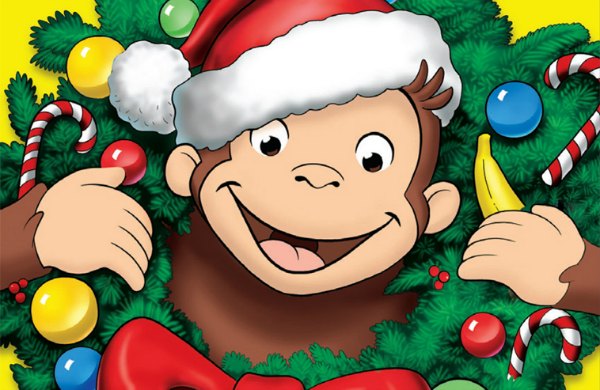 ---
Curious George: A Very Monkey Christmas
Fans of the curious monkey and his friend with the yellow hat will love this holiday tale!
Radio City Holiday Spectactular
The Magic Crystal
This computer animated film from Finland follows the story of Santa's magic crystal, and what happens when it suddenly disappears.
Thomas & Friends: The Christmas Engines
Mandie and the Forgotten Christmas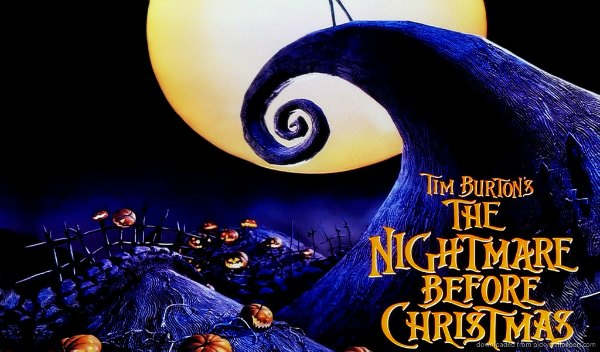 ---
The Nightmare Before Christmas
Our family loves this offbeat, stop motion-animated movie, and it's one of the great family films for all ages.
There are some scary parts — so I'd preview it before viewing it with the kids.
Mumfie's White Christmas
Preschoolers will love this movie about the discovery of Christmas, anticipation of snow, hanging decorations, parties with friends, and helping each other along the way. It's chock-full of positive messages. Excellent entertainment for young kids new to celebrating Christmas.
I'll Be Home for Christmas
In the spirit of the season, Disney presents the hilarious comedy adventure that celebrates the believer in all of us.
Mickey's Magical Christmas: Snowed in at the House of Mouse
Mickey and all his friends hold their own Christmas party at the House of Mouse, after being snowed in.
Hercules Saves Christmas
Hercules Saves Christmas is a movie about a dog who works for Santa Claus and helps an orphan boy move from the Naughty List to the Nice List.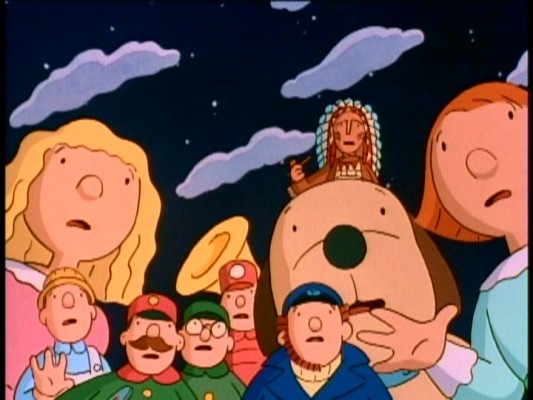 ---
How the Toys Saved Christmas
When Santa's helper Granny Rose falls ill and must take off a Christmas Eve, she recruits Mr. Grimm to help deliver all the toys. What no one but the toys knows is that Mr. Grimm plans to auction off the toys to the highest bidder!
Hallie and Ethan's divorced mother is about to remarry. When Hallie goes to visit Santa Claus, she asks for an unusual gift – she wants her parents back together again.
Mickey's Once Upon a Christmas
A Christmas themed, three-part anthology-style video linked together via narration by Kelsey Grammer.
Coming Home for Christmas
After their parents separate, two estranged sisters who haven't been on speaking terms reunite in hopes that having a family Christmas all together for the first time in years will bring their Mom and Dad close again. They plan to do this in their old family home… the only problem is someone else lives there now.
Christmas Angel
Christmas wishes made before a long-abandoned house that start coming true lead an elementary schoolgirl to discover a reclusive woman living inside.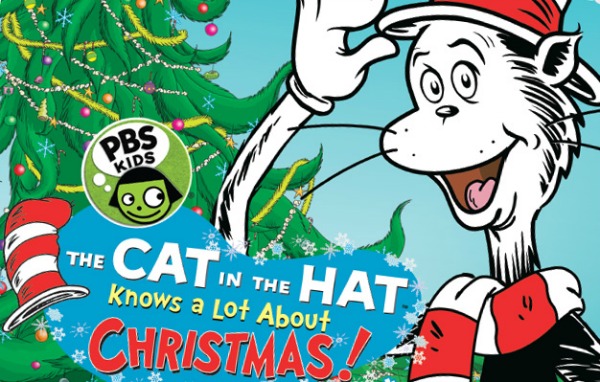 ---
The Cat in the Hat Knows a Lot About Christmas
Can the Cat in the Hat, Sally, Nick and the Fish help make little Ralph's Christmas wish To be with his family, in far-off Freeze-Your-Knees come true?
Heart of Christmas
The Lockes are devastated when they learn their young son, Dax, has cancer. But with courage, determination and faith, they give Dax a one last Christmas, even if it is in October.
Journey to the Christmas Star
Journey to the Christmas Star (Reisen til julestjernen) is a Norwegian Christmas fairy tale that is overdubbed in English. It has all the classic elements of a fairy tale, including a missing princess, gnomes, a witch, a talking bear, and even Father Christmas.
Pete's Christmas
A put-upon teen finds himself reliving the same miserable Christmas day over and over again.
What She Wants for Christmas
Ten year-old Abigail has written to the North Pole and asked for something very special this year – something she's kept secret from her mother.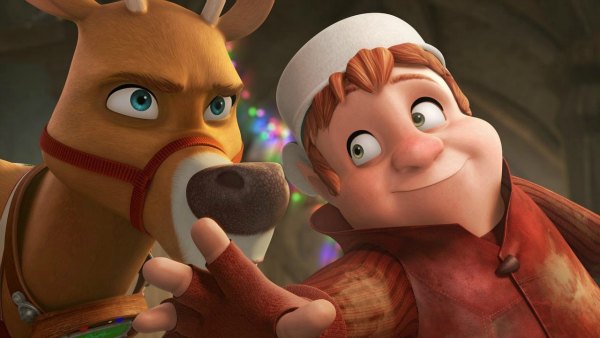 ---
Saving Santa
A lowly stable elf finds that he is the only one who can stop an invasion of the North Pole by using the secret of Santa's Sleigh, a TimeGlobe, to travel back in time to Save Santa – twice.
Adventures of Bailey: Christmas Hero
It's Christmas time at the Baker household, and Bailey is at it again.
Beethoven's Christmas Adventure
A Christmas elf accidentally takes off in Santa's sleigh, crash lands in a small town, and loses the magic toy bag. Beethoven must rescue the elf, recover the bag from greedy crooks, and return the sleigh to Santa in time to save Christmas.
Silver Bells
An overly win-driven sportscaster goes too far and must perform community service during December as a bell-ringer for the Salvation Army.
Get Santa
A father and son who team up to save Christmas once they discover Santa Claus sleeping in their garage after crashing his sleigh and finding himself on the run from the police.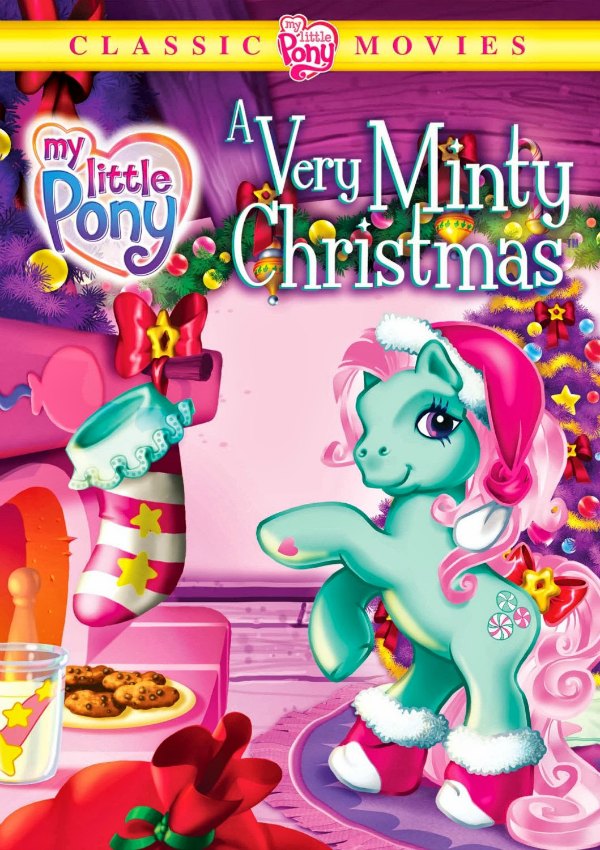 ---
My Little Pony: A Very Minty Christmas
Have My Little Pony fans in your house? Don't miss this gentle Christmas special.
A Country Christmas
Two kids have to help Kris Kringle regain his powers after a politician declares Santa Claus banned.
Christmas on Salvation Street
A widowed pastor moves his family into an inner city neighborhood and struggle to adjust to their new community.
The more adult themes make it best for tweens and up.
Snow Days
Celebrate winter with Barney, Angelina Ballerina, Thomas the tank engine and more!
The Gift of the Magi
A modernized take on the O. Henry classic tale.
White Christmas
Ready to introduce your children to a classic? Start here with White Christmas.

Pee-Wee's Playhouse
Pee-wee isn't the most outstanding role model for children, but he's inventive, vulnerable, and loads of fun. Pee-wee learns a bit about Hanukkah and holiday card-making, and about sharing. Kids will learn how to say "Merry Christmas" in Spanish, even if Pee-wee has some trouble.
What's your favorite Christmas movie? Be sure and share your ideas in the comments.
&