Do you have little boys in your house who LOVE dinosaurs? I know my future paleontologists would be thrilled with a dinosaur birthday party.
Let's take a look at some awesome ideas for hosting the perfect dino party for your boys.
Dinosaur Birthday Party Food and Drink Ideas
If you've got a favorite bakery, or if you're skilled with creating your own birthday cakes, take a peek at this beautiful dinosaur birthday cake with fondant accents.
If you're planning on making your own delicious cupcakes, I found this fun dinosaur cupcake kit to make it easy.
Armed with dinosaur cookie cutters, you can create dinosaur themed sandwiches for meat eaters and plant eaters, too!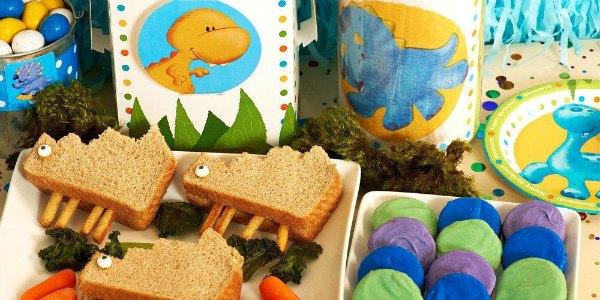 Dinosaur Birthday Party Decor Ideas
For a dinosaur themed party, I like brown, green and orange for colors.
If you're in a hurry to pull things together, pick up this dinosaur birthday party in a box — it has everything you need!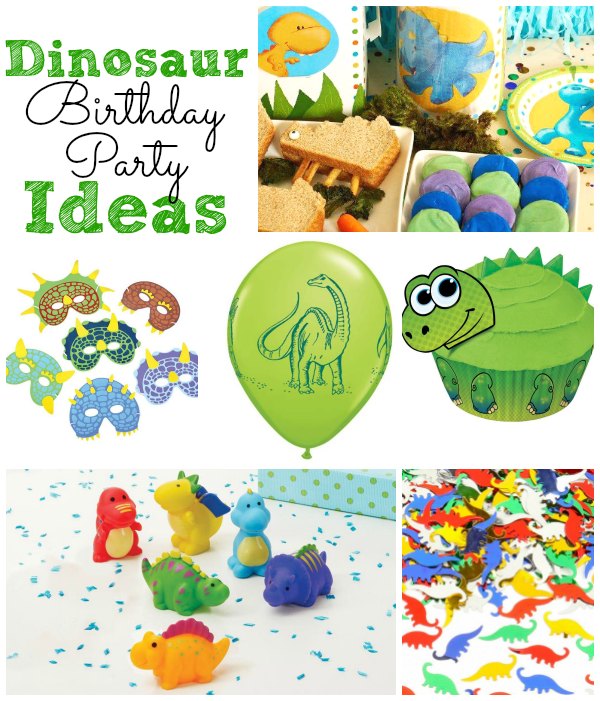 Dinosaur Birthday Party Activities
I found some incredible activities – like dinosaur egg hunts, big and small, as well as a dino fossil dig. Top it all off with a dinosaur exploration drive!
Photo Credit:Hostess with the Mostess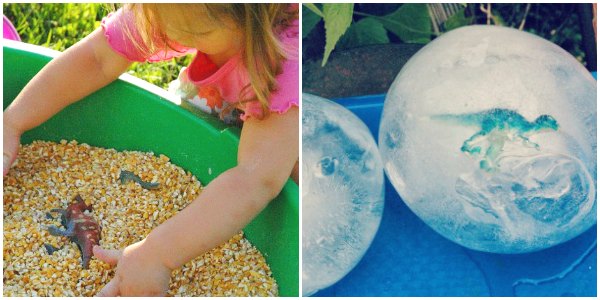 We've also created a dinosaur sensory bin that would be a blast at a party! For hot summer days, frozen dinosaur eggs would keep your guests cool.
If you're stuck indoors for your awesome dinosaur party, consider picking up a few dinosaur excavation kits for your guests to explore or take home.
What about you? Have you hosted a dinosaur themed birthday party recently for your boys? (or dinosaur loving girls) I'd love to hear about it in the comments – chat with me!
Stay tuned this week for more of our favorite birthday party ideas for boys – we're sharing lots of ideas to make it easy on you!