We're back with more fun ideas for water play with children! Don't forget to check out the other posts in the series.
My kids LOVE dinosaurs, so when I saw this idea from Teaching Mama, I knew it had to be part of our water play summer fun.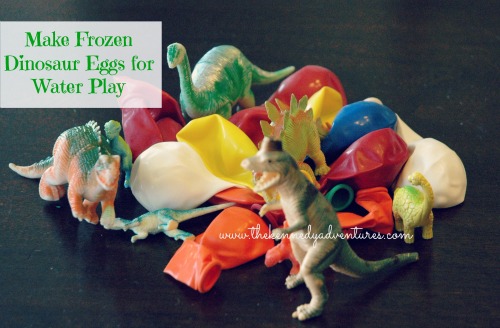 Let's create our very own frozen dinosaur eggs. Boys and girls will have a ball helping the dinosaurs hatch from their eggs.
Materials:
Balloons
Plastic Dinosaurs
Water
Spray Bottles
Squirt Guns
Bathing Suits
Sunscreen
Gather your balloons and dinosaurs.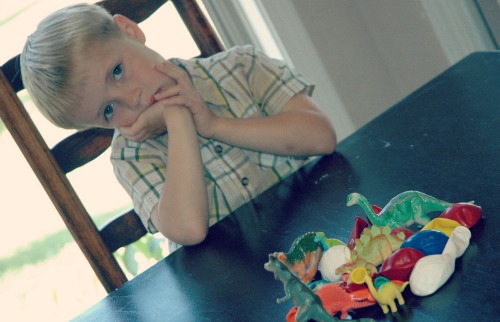 If your children are helpful enough and you are patient, they can help you with the prep work.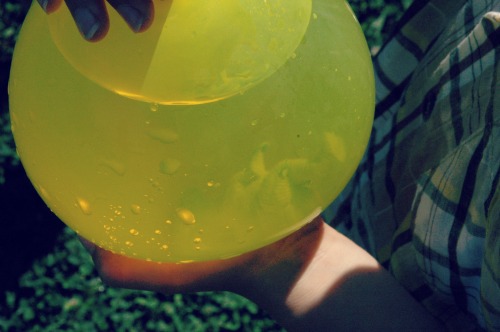 Gently stretch a balloon over a dinosaur, then fill with water, then tie off. When you're finished creating your dinosaur balloons, stick them in the freezer. Overnight, they will become dinosaur eggs.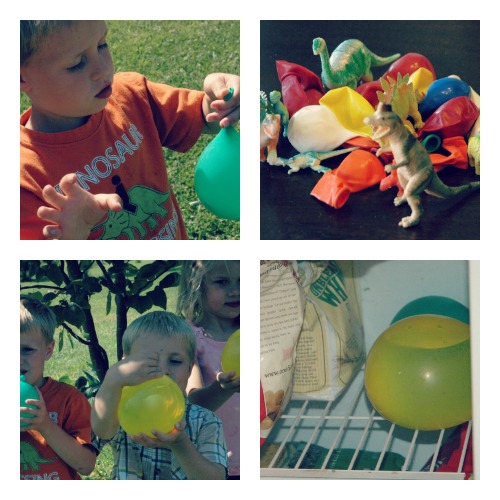 In the morning, have your children help you peel the balloons away, revealing the magical frozen dinosaur eggs. Now it's time to help the dinosaurs escape.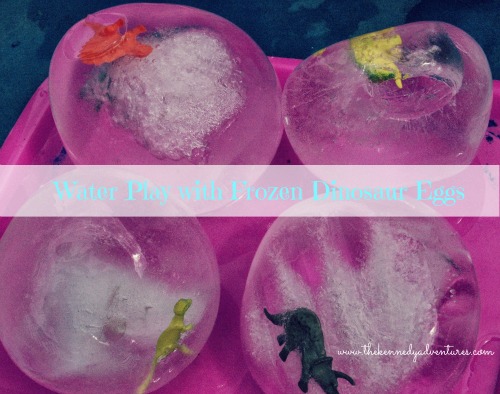 While your kids are putting on their swimsuits and sunscreen, you can fill their squirt bottles and water guns with warm water.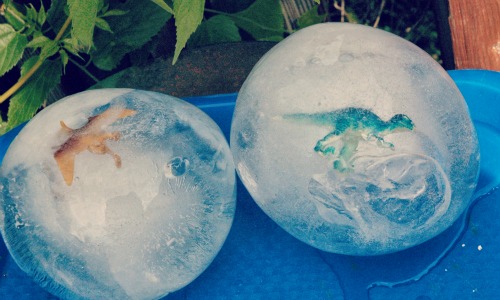 Head outside and set up the dinosaur eggs around the yard. Your children can experiment with different items like pipettes, toothbrushes and even salt to help free the dinosaurs from their frozen eggs.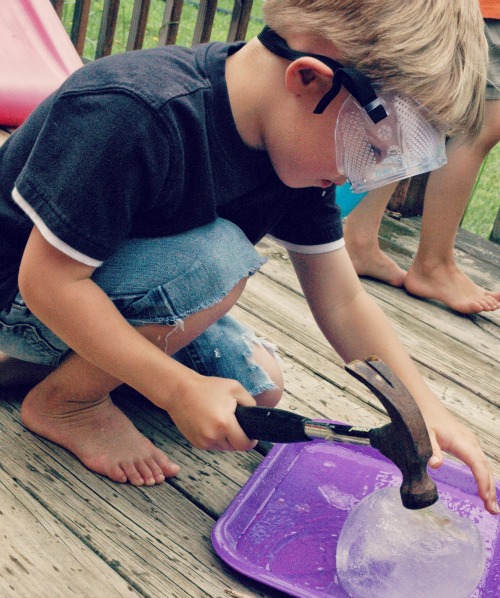 The boys preferred to use hammers, of course.
Maeve had fun just picking up her frozen egg, then eating the ice after the dinosaurs hatched.
You'll have fun watching them work together!
If your little ones aren't dinosaur fans, you could change out the dinosaurs for farm animals, insects or even lizards!
My kids are already asking me, "When can we do this again?" They loved this fun way to keep cool!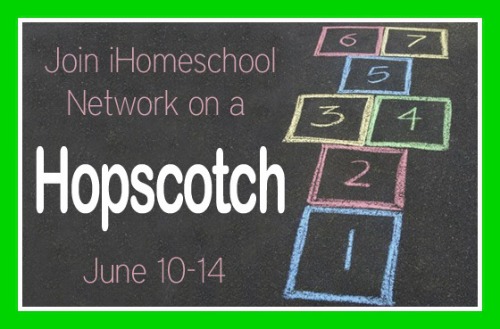 You won't want to miss the Summer Hopscotch over at the iHomeschool Network. You'll find over 30 bloggers discussing fun summer topics!