In our house, toys better be sturdy to stand up to two rough and tumble boys.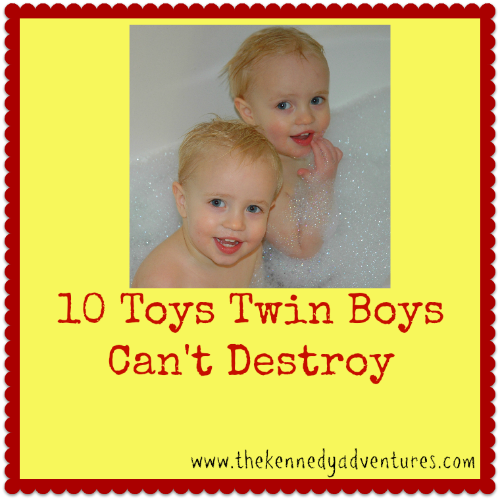 For the past five years, these are the toys that have passed the test of my twin boys.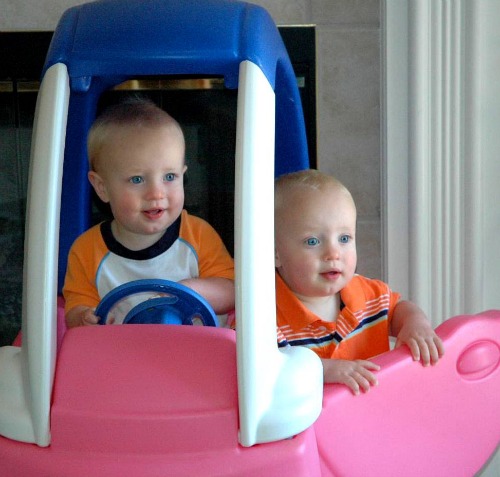 I've had one of these in my house for the past fifteen years or so. My oldest daughter, now 18, had a version when she was young.
Currently, we have a pink version in our garage. The boys didn't mind the color -it served just fine as a getaway car.
Keep your eyes peeled for these at yard sales and thrift stores. If the colors are faded, there's all sorts of tutorials available for customizing your child's coupe.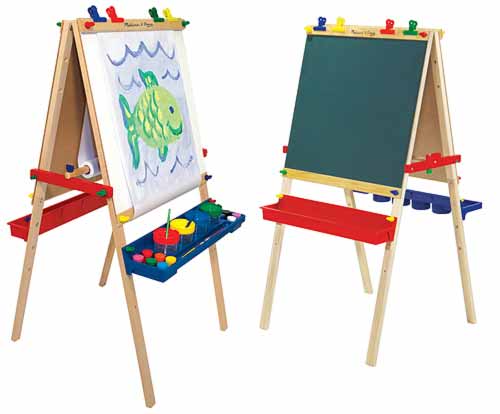 I've been a huge M&D fan for years. Their quality products are well loved in our home.
My husband picked up this easel for a steal at a local Goodwill, and we've been using it for school for all three children.
My grandmother picked this table up for us while she was shopping the worlds longest yard sale. It's been gracing our back yard for about 4 years now.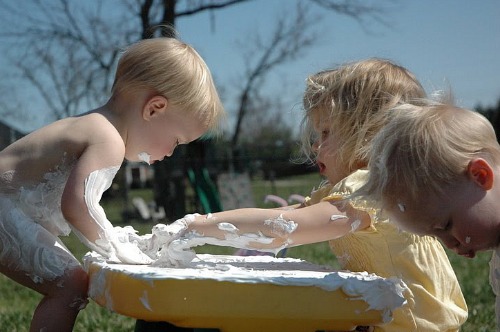 We used it to transition the boys from high chairs to a regular table, craft projects, and impromptu picnics and fun in the back yard.
4. Legos
As a mother, I'm just now learning that there are stages with Legos. First comes toddler Legos. Then, little ones graduate to Duplo blocks. Finally, your kids are ready for tiny Legos.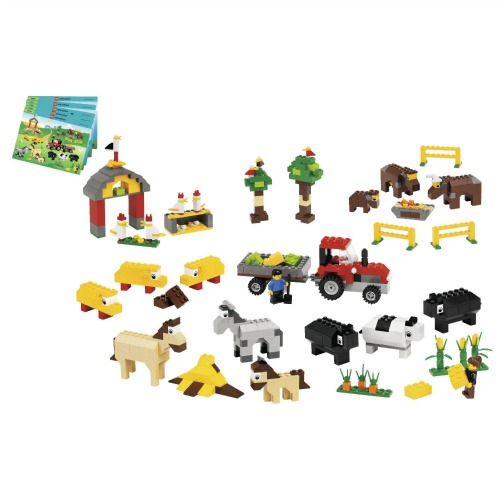 I bought a huge set from Lego Education for the boys this Christmas, but I think they are still a bit too young for this style. Right now, they enjoy building cars and weapons out of the duplo kit.
A bike with no pedals? Weird, huh?
Not around here. Balance bikes grace the walls of our garage, instead of standard bike with training wheels.
You'll see my kids zipping up and down our streets. Rachel outgrew her balance bike, then went straight to a standard bike with no training wheels.
The boys will be ready to move up to a standard bike by the end of the summer. Don't forget the helmet!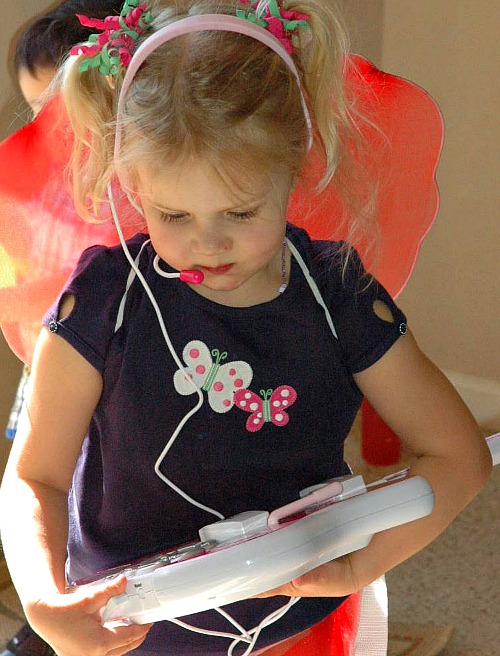 Even though I'm not talented, I love to introduce my children to lots of music. We have a giant box of musical instruments that the kids love to shake, rattle and bang.
Our favorites include:
Don't miss these free resources to teach music to children over at The Homeschool Classroom.
7. Wooden puzzles
These are great for teaching so many things: shapes, fine motor skills and more.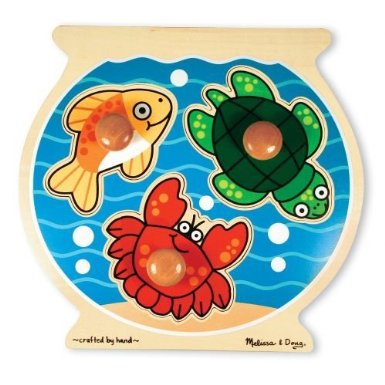 When the boys were small, we used these knob puzzles. As they've gotten older, we've graduated to chunky puzzles and more complicated puzzles.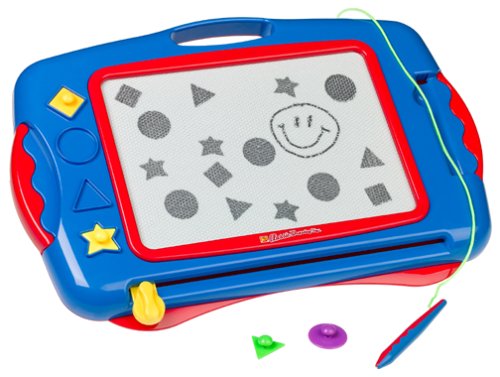 Need a durable toy to keep your little boy (or girls) occupied at the doctor's office, during church, or on a long car ride?
We love Magna Doodles around here. The kids get to draw and practice letters, totally mess free!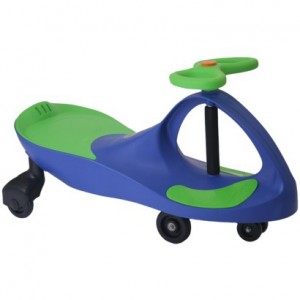 9. Plasma Car
Do your boys need to blow off some stream? Let them expend some energy with a Plasma Car — even adults can take a spin!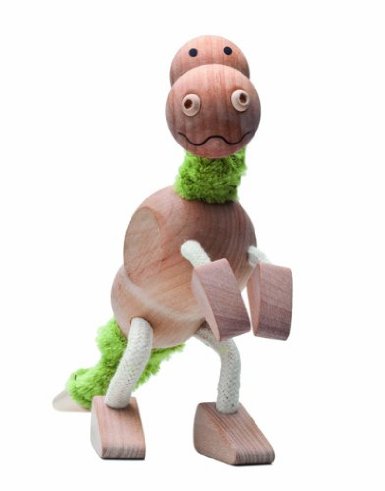 I picked the kids some Anamalz for Valentine's Day this year and fell in love. They are made from wood and have bendable legs. The boys' favorites are dinosaurs, but we also have horses and a rhino, too.
I'd love to hear your ideas for boy proof toys! What has lasted in your house? Be sure and leave your thoughts in the comment box!
Have a Top Ten Post of your own? Link up with my good pal Angie over at Many Little Blessings for Top Ten Tuesdays.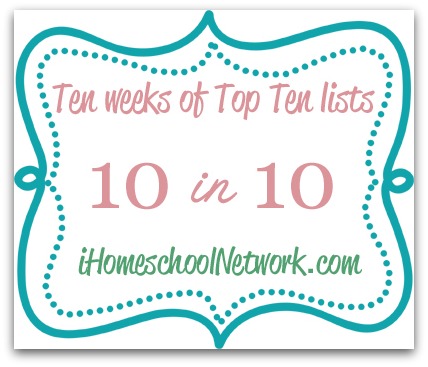 I'm looking forward to the next 10 weeks! For the next few weeks, I'm joining my friends at iHomeschool Network for our 10 in 10 Series – 10 amazing weeks of top ten posts on homeschooling topics. It's going to be so much fun!
Sign up for email updates so you won't miss a thing!