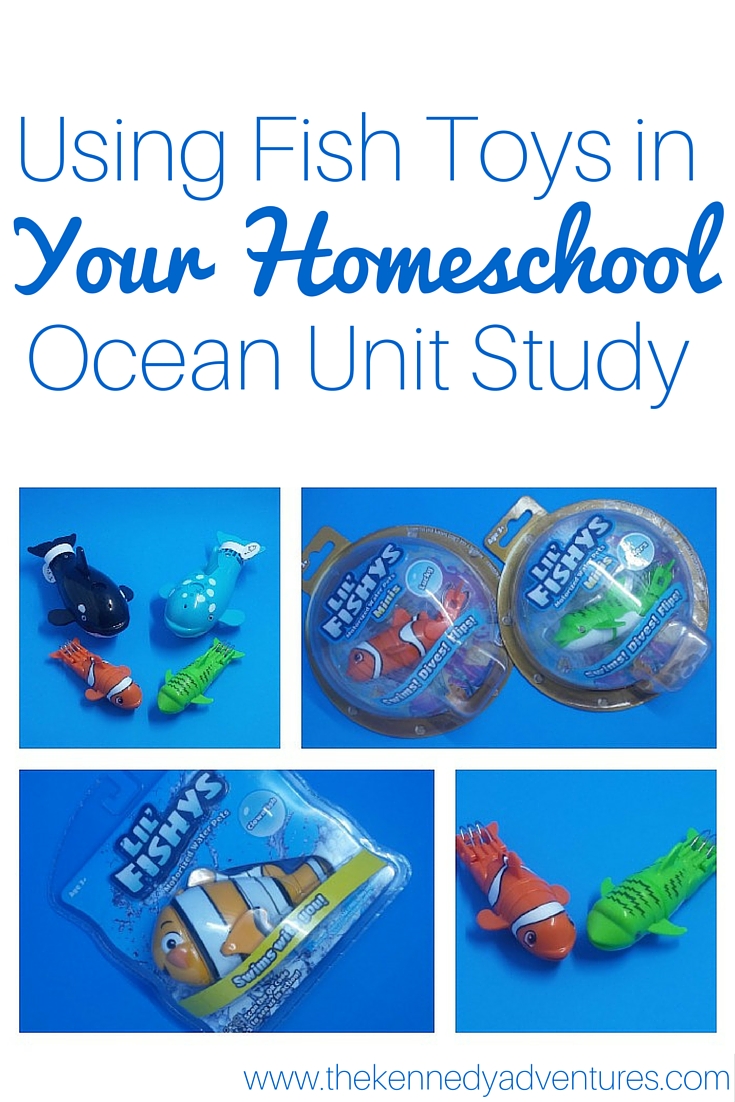 Raise your hands if you're ready for SUMMER!
Here in Kentucky, we're pumped and ready to go. We've gotten new swimsuits and beach towels, renewed our pool membership and are anxiously awaiting opening day. (pools, not baseball!)
Boots and tights are packed away, and you'll find a pile of flip flops at my front door.
Even though we are a year round homeschooling family, our approach in June is a bit more relaxed. I usually ask the children what they want to study over the summer.
This year, I got these answers:
Adam: "Sharks!"
Thomas: "Whales!"
Rachel: "Birds!" (there's always one child that has to be different.)
We've been glued to the screen watching our favorite ocean documentaries, and at bedtime, you'll find us gathered together reading loads of ocean and beach themed picture books.
We even make time for fun ocean crafts and sea-themed snacks.

I was compensated for my time reviewing Lil Fishys, writing an honest review, and hosting the giveaway.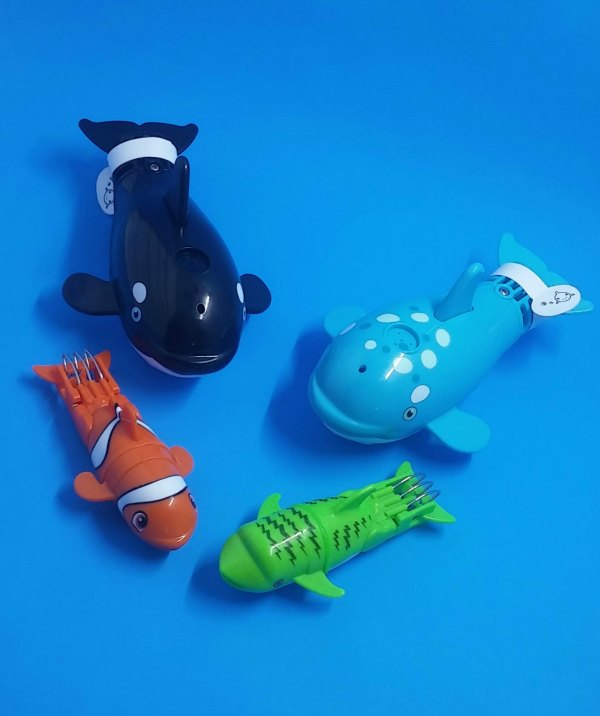 Using Lil Fishys Fish Toys in Your Homeschool Ocean Study
My kids love hands-on play, and since we don't live close to an aquarium, I was thrilled to discover Lil Fishys ocean toys.
Incorporating Lil Fishy toys give my children some hands on ocean play,as well as a glimpse into physics. (the Lil Fishys perform differently based on how you position their tails!)
What We Loved About Our New Fish Toys
Frustration Free Packaging — I had no trouble opening the packaging, and I was happy to see the instructions tucked away in a corner that wouldn't get torn or cut if you had some overzealous little ones.
Lots of Variety — we have clownfish, orcas, dolphins and sharks.
Easy Set Up — grab some AAA batteries, a screwdriver, some sort of water container (bathtub, pool, or Lil Fishys habitat) and go!
Other Ways to Use Fish Toys
Lil Fishys has a huge variety of products available to keep ocean loving children entertained, with everything from minis, fish, sharks, habitats and more!
Birthday Presents:
These sweet Lil Fishys are a fantastic idea for a birthday gift. Grab a few Lil Fishys minis, a big package of AAA batteries, and get ready to earn the 'best birthday present' award. My children are already planning on expanding their collection! They're pining for the Fishys Beardy octopus!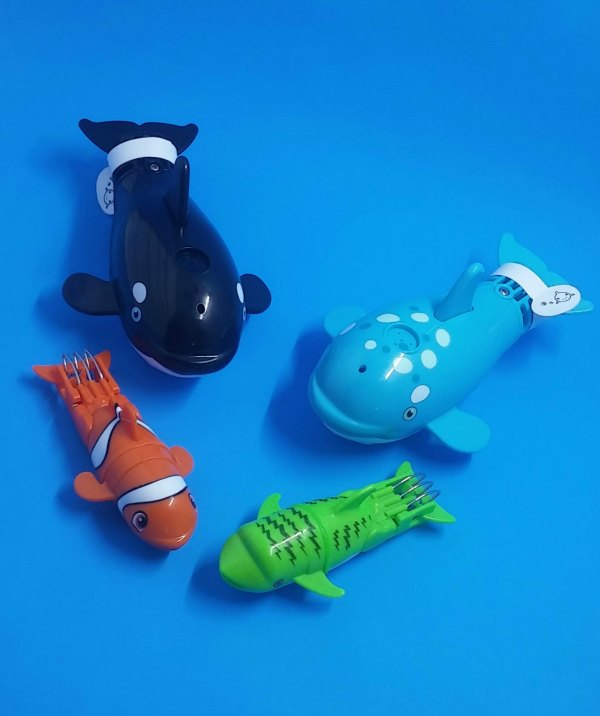 Rainy Day or Screen Free Fun:
My kids have had a blast gathering together and playing with all of their Lil Fishys as a group.
Mom Tip: Spread a beach towel in your kitchen, then sit a plastic tub on top. Clear is best, so that the fish can be viewed from all angles. Fill halfway with water, then sit back and let your Lil Fishys swim.
This approach works wonderfully for our family — the kids are able to see and touch their fish without getting in each others way.
If one of our children is looking for some solo play, we bring out our fishbowl habitat. This doesn't work well for a bigger group of children, but for one or two, it's perfect.
Homeschool Art:My daughter loves to draw, so we set up a ocean drawing station. Using her Lil Fishys as a guide, she had fun drawing clownfish, orcas, sharks and more!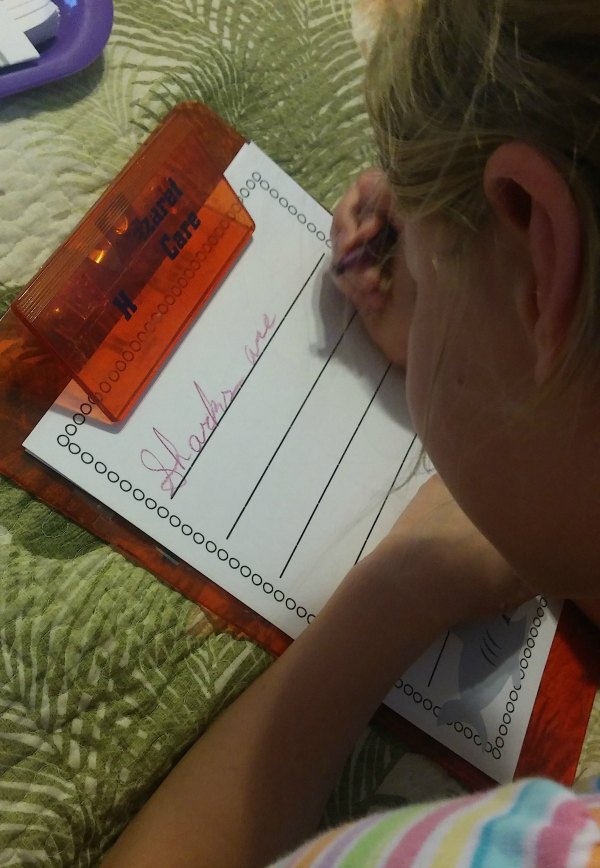 Writing Prompts:As we've been investigating more about ocean animals during our early summer homeschool days, I like to encourage my children to write down what they're learning.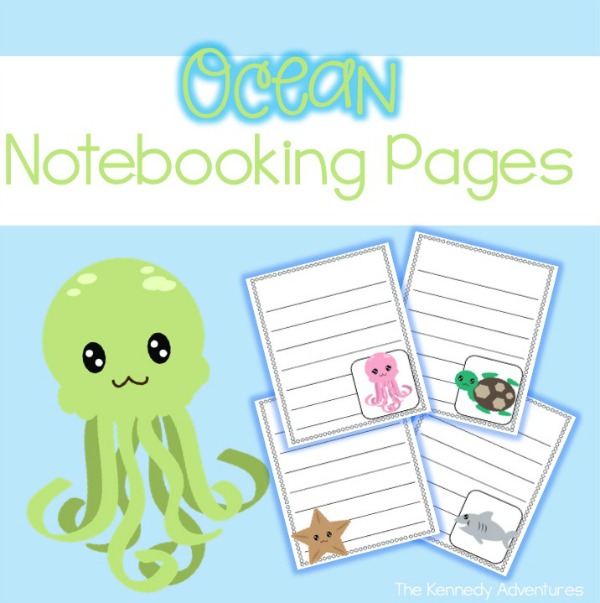 We're using these adorable ocean notebooking pages to showcase amazing information we've uncovered in our studies.
For our littles, we're enjoying these free coloring pages.
Don't miss Lil Fishys on Facebook, Twitter and Instagram for more fishy fun.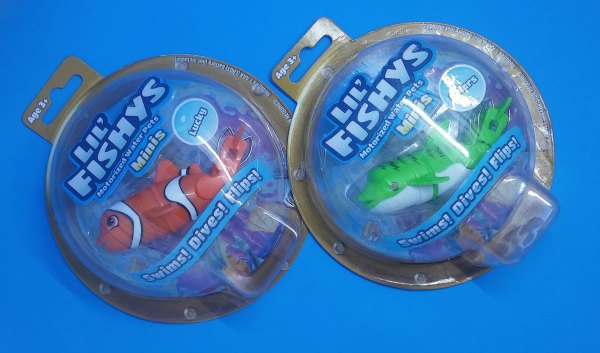 Get Your Own Lil Fishy Collection
Ready to make these fish toys part of your children's world? Enter to win a Lil Fishy Aquarium and a grab bag of Lil Fishy toys.
What about you? How do you bring hands on learning into your homeschool? Share your ideas in the comments!