This is a guest post from my friend Janine at True Aim Education.
What's better than mashed potatoes?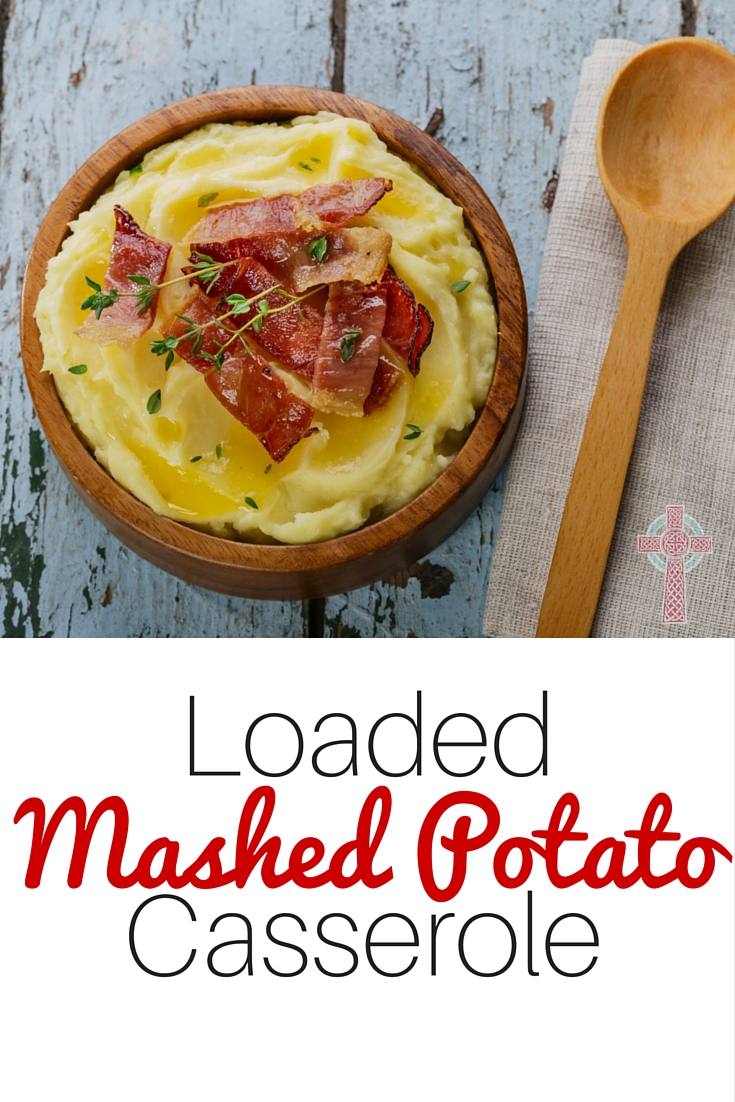 Make ahead mashed potatoes loaded with all your favorite toppings is MUCH better!
It's like heaven in a pan. Perfect for BBQs, potlucks, breakfast, lunch, and dinner – here's my recipe for loaded mashed potato casserole. You'll never want to make regular mashed potatoes again.
Why is this so good?
Bacon…simply bacon. Well, there is that make ahead factor. Cooking this casserole ahead of time or even freezing it for another day makes it perfect for hectic nights. Plus, it is a large recipe, so it's perfect for big families. I like to use some of it to make potato pancakes. Just add a little egg to make patties and pan fry them up until they're crispy.
How to make Loaded Mashed Potato Casserole
This is how my family likes their casserole. Now, if I were making it for myself you might see some Jalapenos, sausage, basil, or other yummy toppings in it. Experiment and make it your family's favorite.
Ingredients:
6 Cups Mashed Potatoes
4 oz. Cream Cheese Softened
1 Tsp. Onion Powder
1 Tsp. Salt
Pepper to Taste
6 Strips Bacon, Chopped 1/2 set aside
1 Cup Shredded Cheddar
4 Green Onions, Chopped 1/2 set aside
2 Tbs. Chives
Start with mashed potatoes. You can try Easy Garlic Mashed Potatoes or use your favorite recipe.
Put the potatoes in a large bowl and mix in the cream cheese and seasoning with a hand mixer or wooden spoon. Add in 1/2 of the chopped bacon and onions. Grease a 13×9 in. baking dish and spread the potatoes evenly in it. Top with 1 cup of cheddar cheese (or more), the rest of the bacon, onions, and chives. Cover your dish with tinfoil and freeze or refrigerate until ready to use.
Defrost in the refrigerator the night before if frozen and then bake at 350 degrees for 30-40 minutes. Uncover and bake for 10 more minutes or until hot and cheese is bubbly.
A perfect kid-friendly meal.
What kind of toppings are you going to load your casserole with?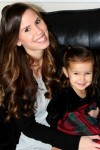 Janine LaTulippe is the Mother of 4 blessings all under the age of 6. She believes that an elite education begins in the Home. Her mission is to help parents raise sons and daughters, whose legacies honor their families and glorify God. Her sites Blue Manor and True Aim provide curriculum, free resources, and inspiration for Homeschoolers!