If you asked my children their favorite part of homeschooling, they will always answer, "FIELD TRIPS!"
I used to be a rock star homeschool mom, planning playdates and field trips at least a few times a month.
That was when I was still on my A game. Now, as I juggle working outside the home with wrangling 5 little people, packing up and heading out for a field trip isn't the first thing on my to-do list.
Managing 5 children on a field trip can be a challenge, to put it lightly. My 'big kids' (twins age 8, and my 10 year old) are fine, but the littles (2 and 4) can be escape artists. There are days when the thought of taking them on a field trip is enough to make me want to hide in the closet.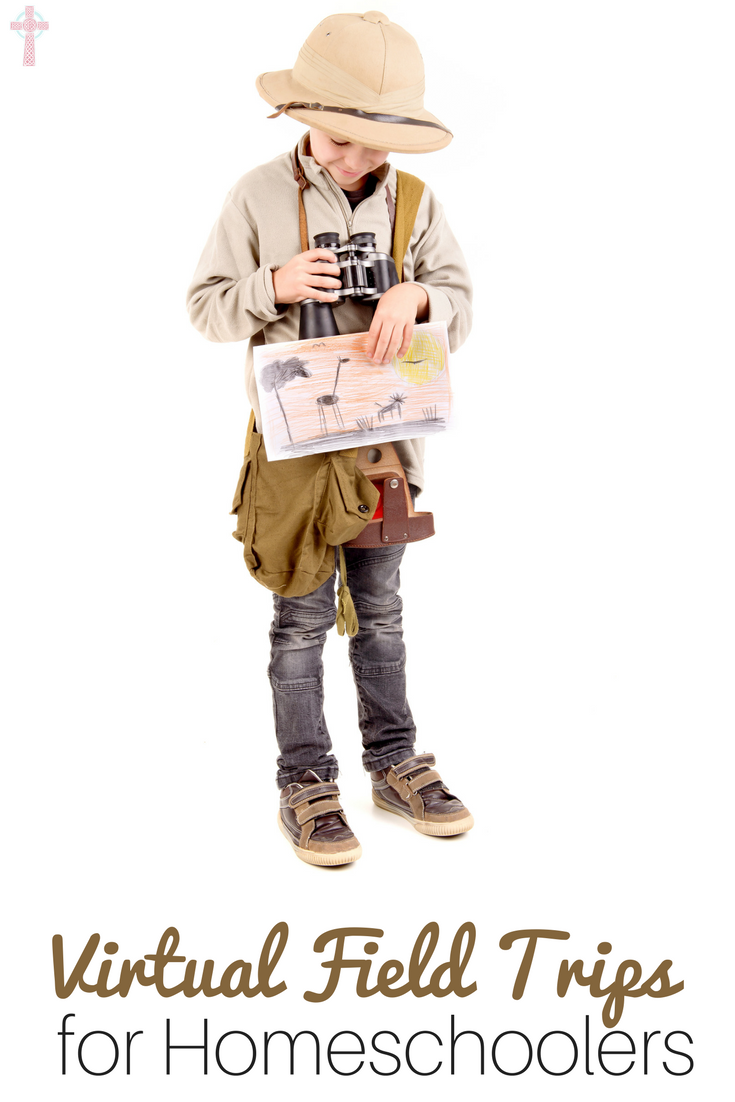 Luckily, I found a solution in virtual field trips. I'm able to expose my children to fascinating subjects, with experts all over country, all while we're still together at home. Low stress for momma, and lots of fun for the kids. Win, win!

Disclaimer: I was compensated for my time to write about our experience with FieldTripZoom. All opinions are my own.
What Sort of Topics are Covered in FieldTripZoom's Virtual Field Trips?
With over 250 live streaming events from 90 providers, you're sure to find something to pique your curiosity.
Because the events are live, you'll get to ask questions and have them answered on camera if time permits. There are also polls, and a chat box available.
Topics you may see:
American History
Anthropology
Arts
Authors
Biology
Botany
Chemistry
Coding
Culture
Entomology
Environment
Geography
Government
Health
History
Literacy
Marine Science
Math
Media
Medical
Music
Paleontology
Performing Arts
Puppetry Art
Science
Social and Emotional
Social Studies
Sports
STEM
Surgery
Technology topics
Writing
Zoology
If you grab the schedule, you can look ahead at the events and your lesson plans to plan where to bring the two together. In our homeschool, we treat the FieldTripZoom events as a fun bonus.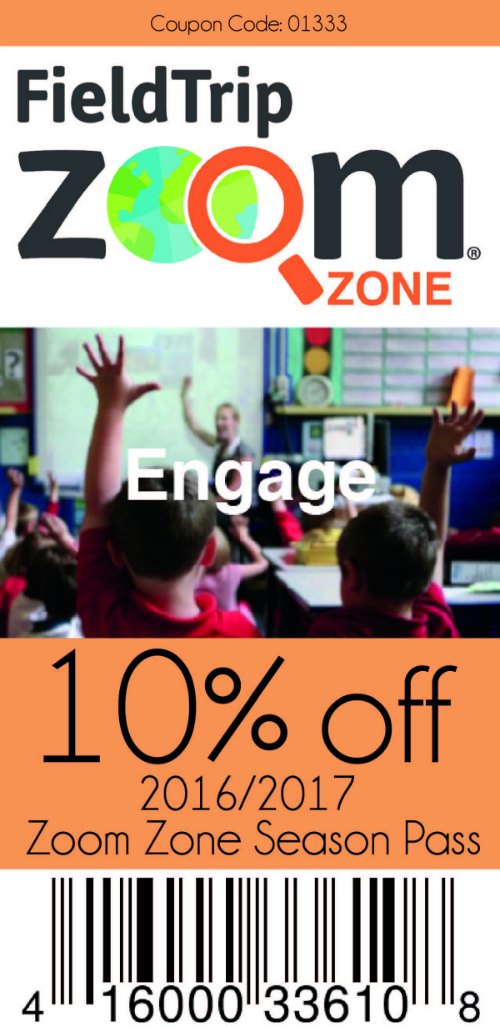 How Much are Virtual Field Trips?
For a 1 year membership (that covers every member of your family), FieldTripZoom costs $49.95. For our homeschool, that works out to be $10 per student and teacher. With over 250 live streaming events in a year's time, the cost is minimal.
Until 12/31/16, save an additional 10% on a family membership with coupon code 01333.
You can also try it before you buy it. See the details here for the Free Trial Request.
For a cost comparison:
In my area, a joint family membership to the zoo and science center is $183, with additional costs for special classes and events.
&
What Kind of Virtual Field Trips Does Your Family Enjoy?
My kids are pretty crazy about science, so FieldTripZoom is right up their alley. I printed out the entire schedule, and highlighted some topics that I thought the kids would enjoy.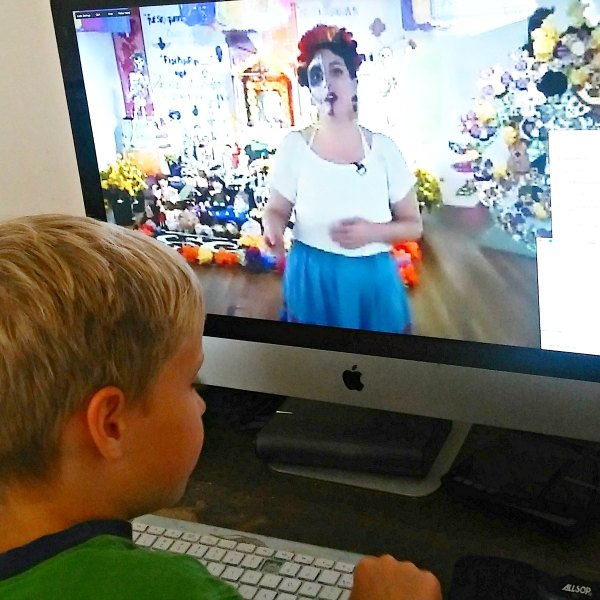 The boys kicked off our first FieldTripZoom experience with a presentation from the Organization for Bat Conservation about bats. This segued perfectly into our writing curriculum, where we were reading Stellaluna and Zipping, Zooming Bats.
After Rachel missed the bats presentation, she stomped up to me, demanding that I find FTZ events just for her. I handed her the schedule, and she selected programs that she would enjoy.
I'm glad I didn't follow my first instinct to select everything for them. When Rachel marked the schedule, I noticed that she selected things in which I never dreamed she'd have an interest.
World War II? The Holocaust? D-Day? The Civil War?
Certainly, she needs to learn about these events in our history. But, my momma heart was being softer than necessary.
We enjoyed a presentation from The National D-Day Memorial on the Comanche Code Talkers, which was fabulous. At the end of the presentation, Rachel turned to me and said, "Mom, wouldn't it be wonderful to talk to a veteran, and learn from him about what he saw?"
Exactly.
This is precisely what I want to encourage in my children – to connect with history in a way that touches them, instead of just memorizing random facts like I did in high school. Now, she can't wait for the upcoming D-Day presentation.
FTZ Events we've attended:
Bat Zone Encounter​
Bug-Bites
Pocahontas and the Powhatan Indians
Day of the Dead
Code Talkers in WWII
FTZ events coming up on our calendar:
D Day
Dinosaurs
Sharks and Rays
Fossils
My kids are having a blast, diving in and learning something new, all while I get cool mom points for scheduling an 'online class'.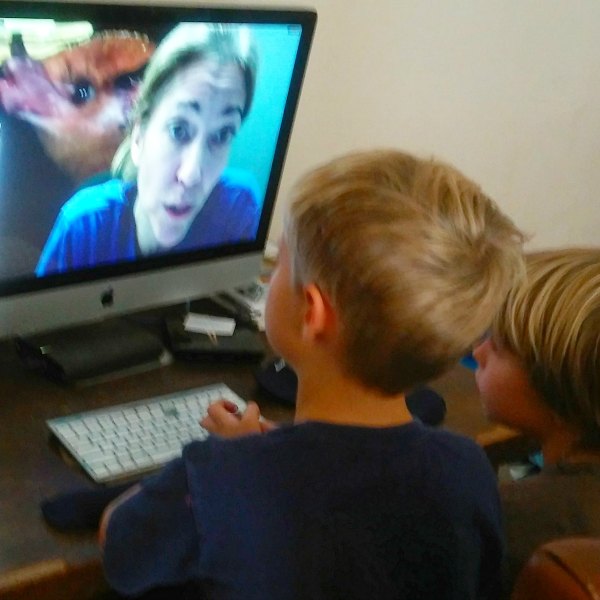 Are There Virtual Field Trips for Younger Kids? What About Middle and High School?
FieldTripZoom does a marvelous job sorting their topics by grade level. You'll see classes arranged for grades K-2, 3-5, 6-9, and High School. Most of the events we've watched have been for grades 3-5, but I have a few 6th-9th grade choices and even a 9th through 12th grade event on our list.
I don't think it's a problem at all for my children to attend events geared to an older age. I'm in the room in case something questionable comes up, and I preview the topic. That's a decision that's totally up to you.
How Do You Attend a Virtual Field Trip?
First things first, I'd recommend that you peruse the entire schedule. I printed ours out so that we could highlight events that we were considering attending.
Then, I cross-referenced it with our family calendar to make sure we weren't double booking ourselves. (hey, it happens a lot around here!)
Then, you register for the event. If I remember, I add it to my Google Calendar right then and there, so I won't forget. FTZ also sends you a reminder email the day before and an hour before the presentation is scheduled to begin.
To attend a virtual field trip with FieldTripZoom, all you need is internet access. You can use a desktop (our preference, so everyone can crowd around and see), a laptop (including a Chromebook), or your tablet or smartphone.
I haven't accessed any of the FieldTripZoom's sessions from our phone or tablet. You 'lose' the chat window and the Q&A window, which is important to me as a mom.
Keep up with FieldTripZoom on social media for additional programs and the latest news:
Facebook
Instagram
Twitter
YouTube (My kids LOVE watching older FTZ sessions here.)
What about you? Have you attended a virtual field trip with your family? Tell me about your experience in the comments!