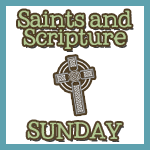 Proverbs 15:1
A soft answer turns away wrath, but a harsh word stirs up anger. 
Part of the beauty of our Catholic Church is our family of saints, holy men and women who have served our Church before us.
Many times, it's easy to imagine these folks as perfectly pious – an impossible road to follow.
As a woman with a sassy mouth and wicked temper, I struggle with being gentle and kind, like Our Lady. You'll find me asking God to grant me grace and patience, many times a day.
As I looked through the Catholic calendar of saints, I couldn't help but smile when I saw our powerhouse saint for today.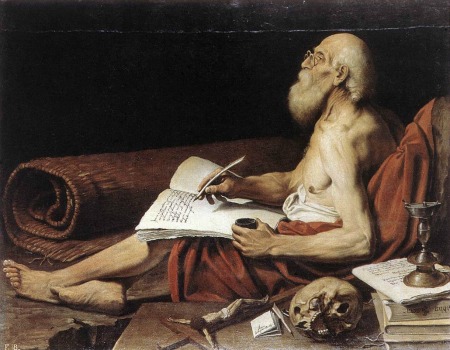 St Jerome was an amazing scholar, consultant to bishops and popes, master of many languages, and responsible for the translation of the Bible known as the Vulgate.
His status as a Doctor of the Church is certainly impressive, but what catches my eye are his struggles.
Jerome was well known for his tempestuous spirit, critical eye, and nasty temper. I can relate to him, having faced these stumbling blocks in my own life.
I'm sad at how much time I've wasted with being mired in temper tantrums – pushing those who love me most away, while I stew.
To know that a saint tackled the same challenges that cause me so much grief gives me hope. Saint Jerome can be a trusted friend who understands some of the roads that I walk.
Do you struggle with anger or a sharp tongue? You're not alone!
Looking for more faith filled posts? You'll find me visiting Soli Deo Gloria,Jump Tandem,Scripture and a Snapshot, Sunday Snippets, Spiritual Sundays, Hear it on Sunday, Playdates with God,Titus 2sday,On Your Heart Tuesday,Domestically Divine Tuesdays,Gratituesday,Word Filled Wednesdays, Walk With Him Wednesdays, iFellowship, and Good Morning Girls.