Any mom will tell you that buying children's books can put a serious dent in your budget. Over the years, I've learned how to minimize the blow to my wallet.
Check out my tips for saving money on children's books, and be sure to share your own ideas, too!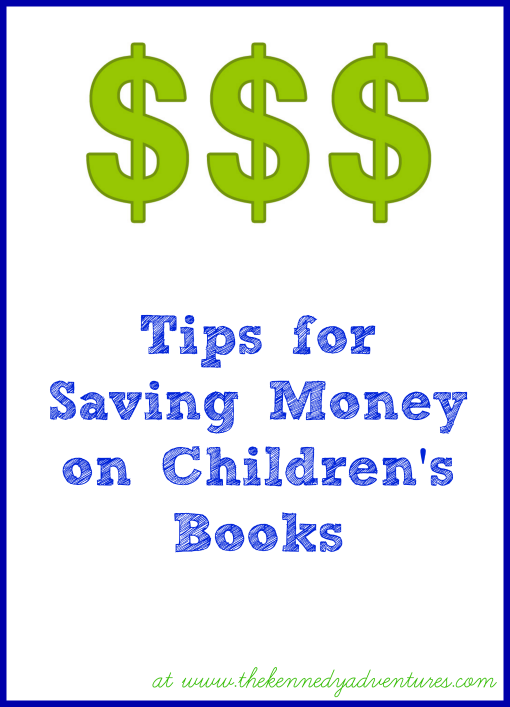 Utilize the Library
Before plunking down the money to make a book your own, visit your library. Read the book for free first, then decide if it's one you must have.
Try It Out on Amazon
If a book is available in Kindle format, Amazon gives you a bonus. You can check out the first chapter of many Kindle books for free. I use this approach frequently, to help me decide if I really want the book or not.
Buy it Used
I bought our first used book when Rachel was tiny, and haven't looked back. When I'm looking on Amazon for books, I'm always sure to check the used options.
I've never been disappointed with the condition. Many of the books I've received have been like new.
Other options include Half Priced Books, Half.com, and local used bookstores or book sales. Our local library even hosts periodic sales of used books. Don't forget to check out the children's consignment stores or children's consignment sales in your area.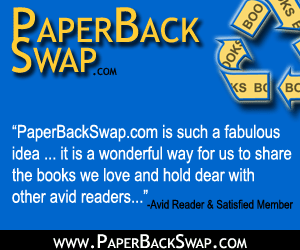 Swap It
Have you looked at Paperback Swap? If you've got books in good condition that you no longer read, you can offer them on Paperback Swap to trade for ones you do want. If you don't have books to swap, you can buy credits as well.
Create a Wish List
I always ask for books on our Christmas and birthday gift ideas list every year. Make a list of books you'd love to have and ask grandparents, aunts and uncles to bless your family.
Save Up Your Points
Are you a member of MyPoints or Swagbucks? You can earn points toward gift cards when you shop, answer quick polls, check your emails or search the internet. MyPoints has gift cards available for Barnes and Noble, while Swagbucks lets you cash in points for Amazon gift cards.
How do you save money on books?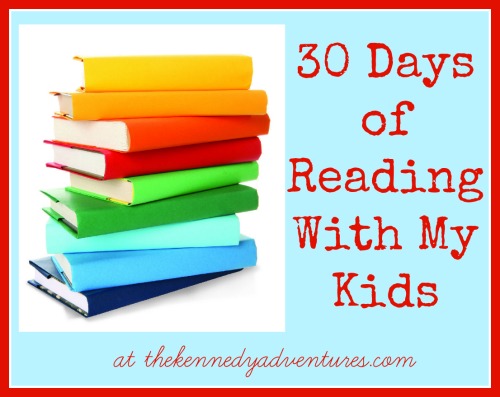 Don't forget to visit all the posts in the 30 Days of Reading with My Kids series, and drop in to visit my friends on the #30DayMom challenge!
If you sign up for email updates, you'll get the latest posts as soon as they're published.