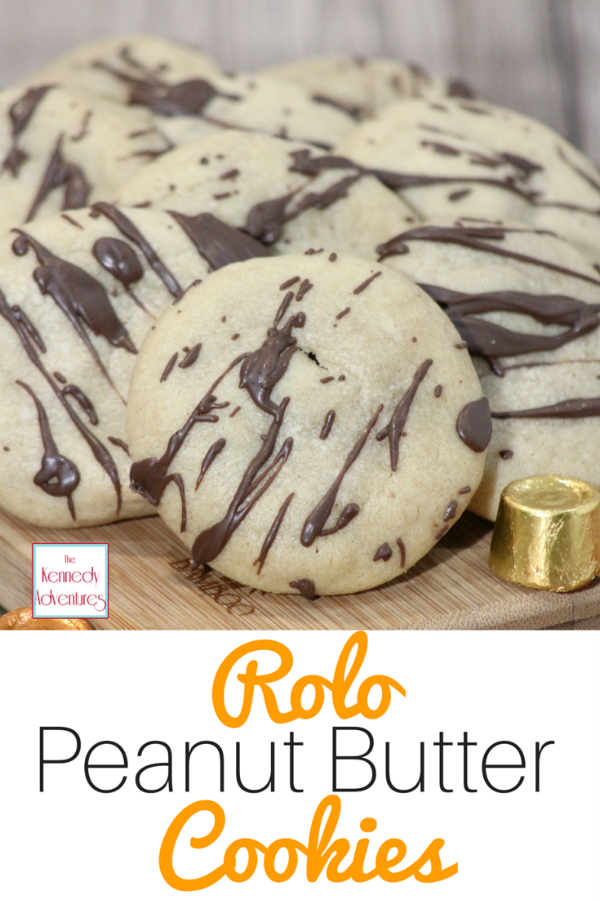 In our house, a Big Game party is all about the food! We enjoy time with family and friends, sharing our favorite beef recipes, chicken ideas and best of all …. DESSERTS!
If you're looking for the perfect cookie to munch on during your Big Game party, get ready. These Rolo Peanut Butter Cookies are a delicious crowd pleaser, no matter which team you're cheering!
Rolo Peanut Butter Cookies – Perfect for the Big Game
What You Need
½ C unsalted butter, room temp
½ C brown sugar
½ C sugar
1 egg, room temp
1 C creamy peanut butter
1 tbsp vanilla
¾ tsp baking soda
¾ tsp baking powder
½ tsp salt
1½ C flour
1 package of Rolo candy
1 bottle of Ghirardelli chocolate syrup
Make it in Your Kitchen
-Preheat oven to 350 degrees. Line cookie sheets with parchment paper.
-Cream butter and both sugars with an electric mixer until smooth and fluffy.
-Be sure to scrape the sides of the bowl to include in mixing the ingredients.
-Add the egg, mixing until smooth.
-Add peanut butter and vanilla to the mixture. Blend well.
-In a separate bowl whisk baking soda, powder,salt and flour, slowly adding to the wet ingredients.
-Mix well to ensure all of the ingredients are well blended.
-Using a small ice cream scoop make small dough balls. Using your thumb press a hole in the center of the dough ball (don't push through to the bottom of the cookie). Unwrap the rolo and place in the hole, squeeze the top of the hole together.
-Place them on the lined cookie sheet.
-Bake at 350 degrees for 13-15 minutes or until they are lightly brown on the bottom of each of the cookies.
-Remove from oven and allow to cool briefly on the cookie sheet.
-Transfer to a wire rack to completely cool.
-Put a cookie sheet under the wire rack.
-Drizzle the cooled cookie with chocolate syrup.
https://thekennedyadventures.com/rolo-peanut-butter-cookies-big-game/
What sort of ideas do you have for the Big Game?  Are you the party hostess, or do you prefer to visit other homes and bring food? I'd LOVE to hear about your traditions and favorite tips!