I'm reading …
Wonder what caused me to cry big, fat, messy tears late at night while nursing the baby?
This gem.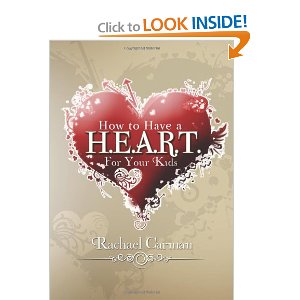 Rachael's personality sounds so very similar to my own that I cringed reading her story. I heard her speak at the 2:1 Conference and was reminded that my path in homeschooling needs to be JOYFUL, otherwise my children will not be following my lead.
Try this passage on for size:
But in my heart – my hard, crusty heart – there was only me. All of the 'sacrifices' I had made had been for show and not from the heart.
What a wake up call!
I'm cooking …..
Something so simple, but absolutely delish – white beans and ham. (My grandmother and mother are probably falling over at the fact that I will actually eat beans now)
I found this recipe and thought I'd give it a whirl. My husband immediately ate two bowls. The kids turned their noses up, but that's not altogether uncommon for them. I'll try it again with them at some point, but for now, it's a yummy winter meal for Brett and myself. Definitely comfort food.
Helpful homeschool tips/advice …..
Get your husbands involved. I couldn't make it down this path without Brett"s help. He got us started on this road, and supports me 100%. He's in school himself right now, so his role is limited to reinforcement. I'm looking forward to the summer, when he'll be able to pitch in and take over science and social studies.
Things I'm working on…
— trying to be a bit more organized
— trying to be a bit more laid back and not so stressed out
— trying to get back into exercise.
My favorite thing this week was…
Watching my children ride horses — all three of the 'big kids' of the Kennedy Kaboodle.
Rachel has been taking riding lessons at the Louisville Equestrian Center, and we recently went to an Open House. (along with Tack and Treat in the stables! How fun!) My boys and Rachel got an impromptu pony ride as we met with the instructors and learned about the homeschool riding club!
I was so proud of Adam — poor guy actually fell off the horse. (deep breath, Granny and Mom. He's fine) He got up, dusted himself off, and got right back on. Big guy!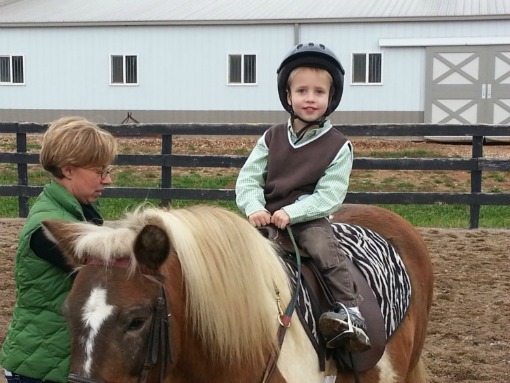 I'm praying for…
Many, many things, but I'm keeping the upcoming election in the front of my mind. Take a look at the issues that matter to your faith, and vote accordingly.
A video to share …..
You'll see Rachel here each week, as we work through our iMom conversation prompts. I like having her on camera – I'm preserving memories of her at this age, and in a round about way, prepping her for public speaking.
This weeks's question got me a little choked up. Take a listen. (if you're viewing this in a reader, you may have to click here.)
For more Quick Takes, visit Conversion Diary!
If you're a homeschooling momma, you can link up with A Homeschool Mother's Journal as well as Homeschool Creations. If you have a big family like mine, don't miss Big Family Friday!