This shop has been compensated by Collective Bias, Inc. and its advertiser. All opinions are mine alone. #PackSnacksTheyLove #CollectiveBias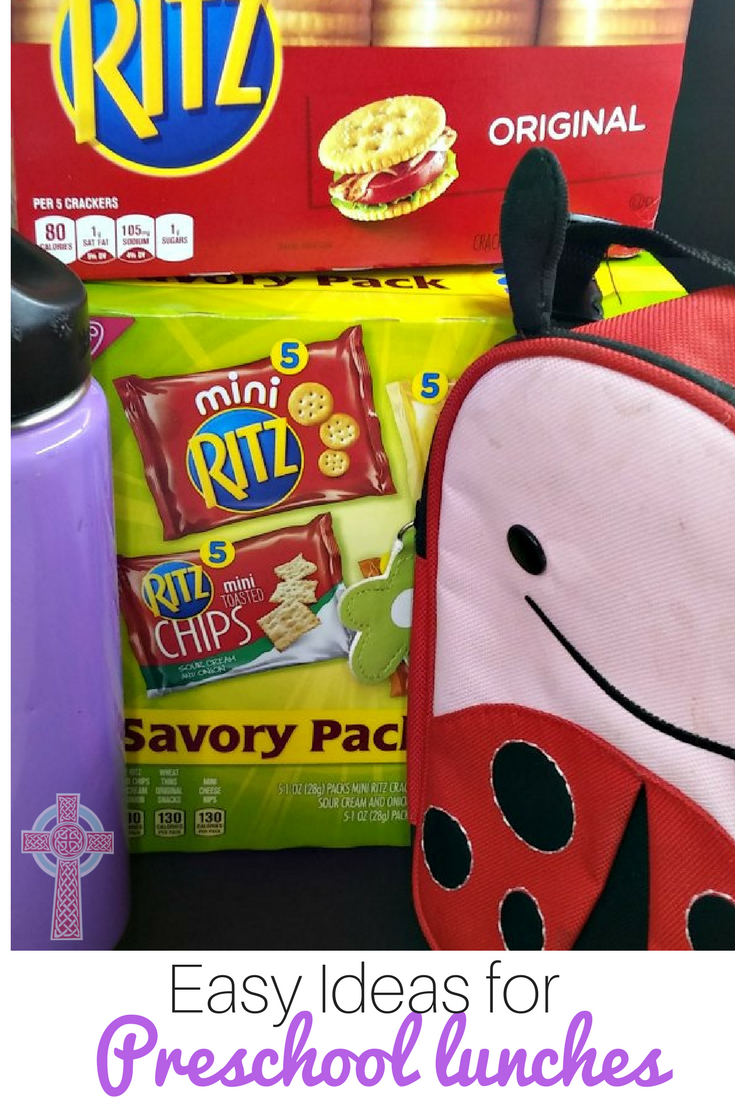 With 5 children still at home, things can be a little crazy. In order to keep things running smoothly, I work with my littles to instill habits early. Teaching them to pitch in (as age appropriate) lightens my load and helps to teach them life skills.
One of the easiest tasks I start handing off to my children is making lunches. Even though we're a homeschooling family, there are plenty of times we have to pack a lunch. Maeve's going to preschool twice a week, and next week, we'll start in with homeschool Mass and Catholic Club days.
When I'm on my A game, I even prep lunches for the next day. We eat them at home, but it saves me time in the kitchen. The kids can pull their food out of the fridge or pantry when they're ready, freeing me up to fold laundry or vacuum.
Obviously, the bigger kids (8 and 10) can be trusted to do more prep work in the kitchen. When your children are preschool aged, you'll have to set your sights a little lower.
Here's how we encourage our preschooler to help with packing her own lunch.
Teaching Preschoolers How to Pack a Lunch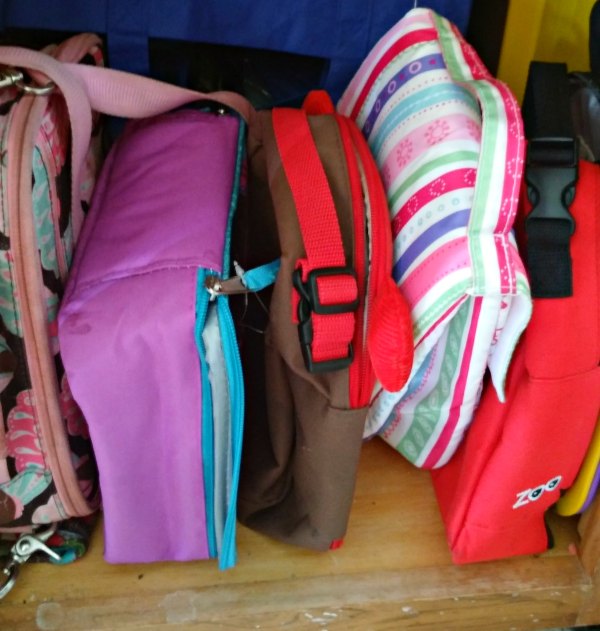 Grab Your Bag
First, we gather our containers. Over the years, we've amassed quite a bit of lunch bags. Maeve has a few favorites, so I let her choose and bring it to me.
Keep it Cool
One of the requirements at Maeve's preschool is an ice pack in every lunchbox. While we're packing lunch, she has to remember to grab the ice block from the freezer.
Let Them Make Choices (within reasonable limits)
Before I started teaching Maeve to pack her own lunch, I used to ask her what she wanted.
"Choices, Mom. I need lots of choices."
(this one has a mind of her own)

If I gave her full reign, she'd eat ice cream for lunch every day. But, with some gentle encouragement toward reasonable lunch ideas, she still picks something nutritious, but never forgets a fun treat.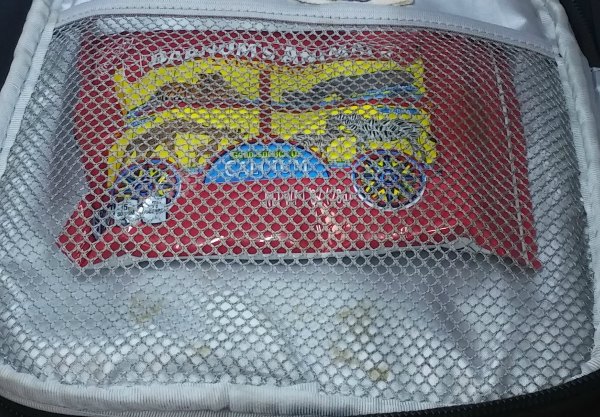 Think Outside the Standard (Lunch) Box
Let's face it. Having the same thing for lunch every day gets b.o.r.i.n.g. But, as a busy mom, it's easy for me to get in a rut. Periodically, I sit down with my older children and brainstorm fun ideas for lunch.
Some of our favorites:
Breakfast Muffins
Sandwich Rollups — traditional sandwich fare, but served in a small tortilla or wrap
Chicken or Tuna Salad served on top of Ritz Crackers

Mom Tip: RITZ Crackers Fresh Stacks are the PERFECT size for lunchboxes. We love the original flavor, but the Garden Vegetable variety is awesome with tuna salad!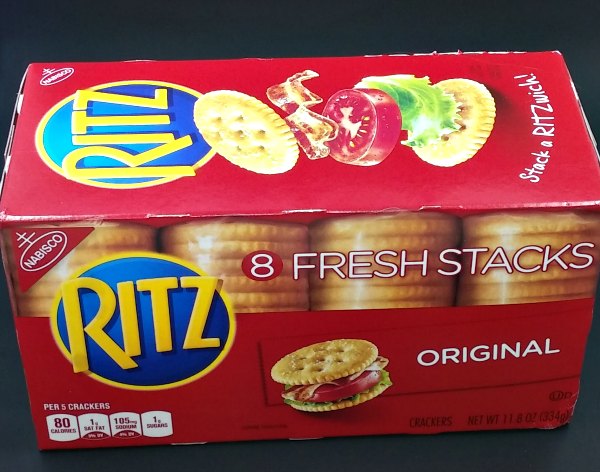 Protein, Dairy, Fruits and Vegetables, Plus a Treat
Our standard lunches involve a simple template – protein, dairy, fruits/vegetables, and a treat. We talk a lot about which choices fit in what groups, so my kids can already tell me about the appropriate selections.
Proteins: things like sandwiches (ham, turkey, peanut butter), or meat salads
Dairy: cheese sticks or cheese cubes, individual cups of yogurt
Fruits/Vegetables: favorite berries, apples, oranges, carrots, zucchini sticks or raw broccoli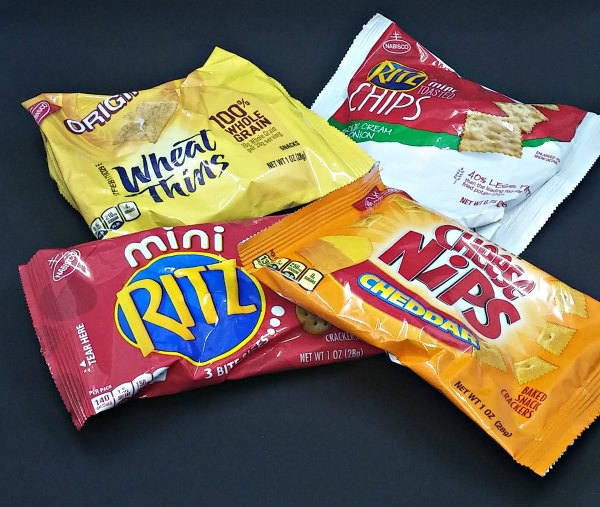 For treats, having individual packages makes organizing lunches a snap. Some of my children prefer savory snacks (think Ritz Bits or Wheat Thins), while others love sweets (OREOS, Animal Crackers, or TEDDY GRAHAMS).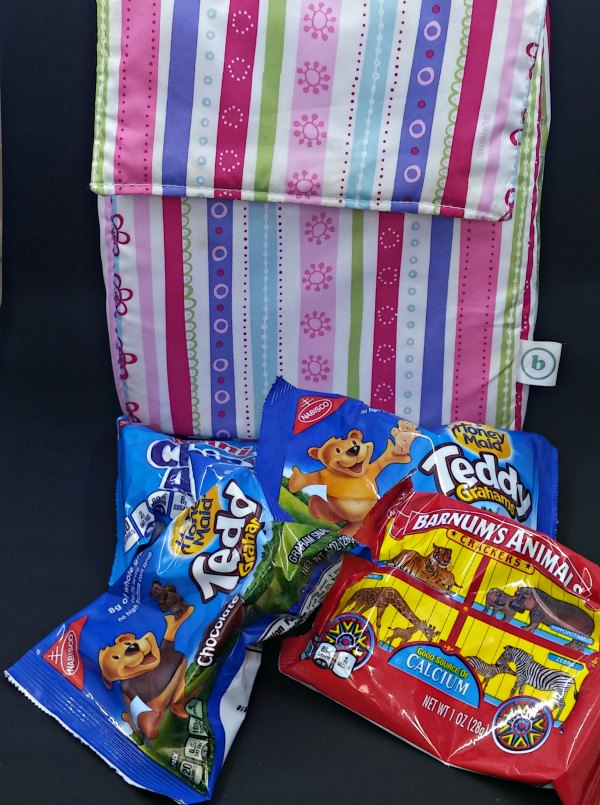 Grabbing NABISCO Multipacks from Kroger takes care of my lunch time decision fatigue for a few weeks. There's enough variety so that no one gets bored of the same old thing every day. With a quick stop at the produce section and deli, I'm completely set.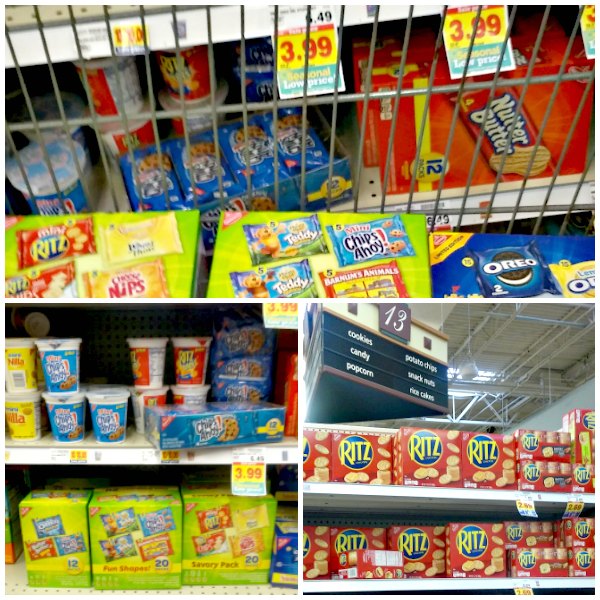 The folks at our local Kroger know our entire family — we've made friends with the cashiers, the deli staff, the bakery staff, and even the folks in the pharmacy. We're blessed with a location 5 minutes from our house. That's incredibly convenient when I realize that we're out of snacks the night before preschool or co-op days.
What sort of time saving tricks do YOU have for lunches and afternoon snacks? I'd love to hear your ideas!