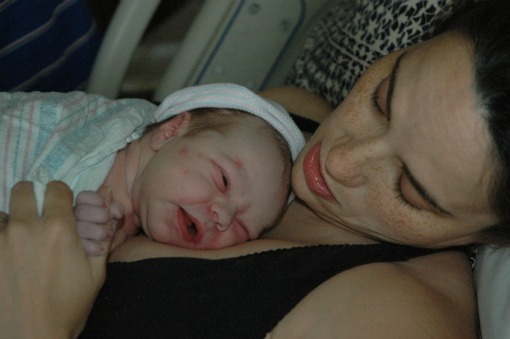 This photo brings tears to my eyes every single time I look at it.
I think about that day and my amazing support system. My best friend Laura taking care of the big kids of the Kaboodle, my best friend Angie as an impromptu doula, and my husband being calm as a cucumber every step of the way.
My sweet Maeve — how has the time passed so quickly this summer?
Moms, don't stress over your grey hair, wrinkles or freckles (have you ever seen so MANY?). Hand someone else the camera and capture these moments you will cherish forever.
Head over to Krystyn's to share your Mommy and Me pictures, and join in with my pal Cheryl at Twinfatuation for Makes My Monday.