Around here, my kids love celebrating Catholic feast days, because it usually means a special meal or dessert. They've been asking me for weeks when we planned to bake our King Cake Cupcakes — these are a favorite treat for Epiphany activities or Mardi Gras celebrations.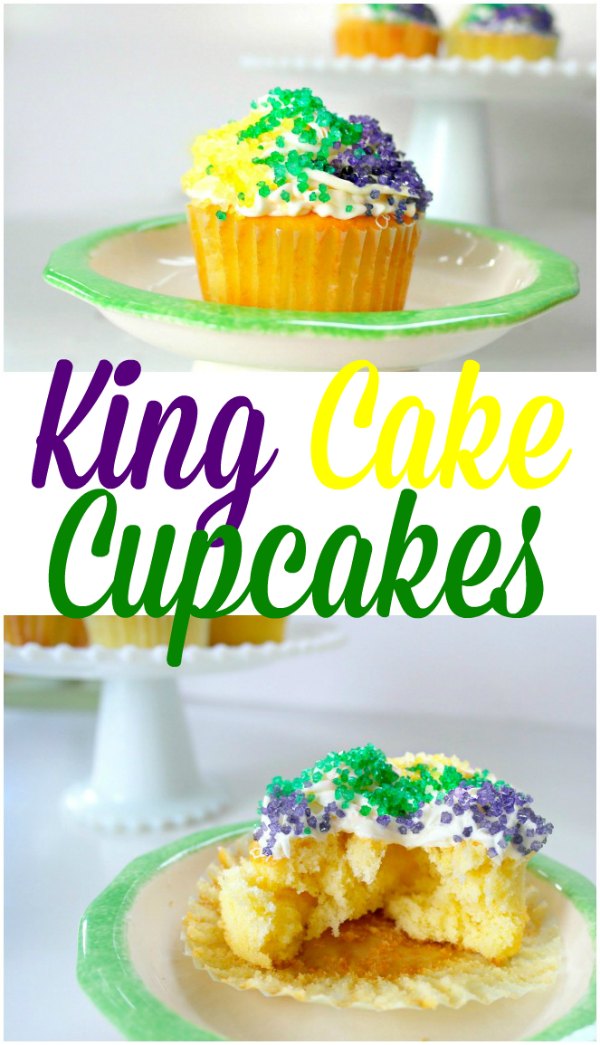 King Cake Cupcake Recipe
Don't miss this light and fluffy classic yellow cake that holds up to a thick, creamy frosting.
This recipe makes 12 cupcakes but is easy to double or triple for bigger gatherings.
King Cake Cupcake Ingredients
1 stick unsalted butter, softened
1 cup white sugar
2 eggs, room temperature and beaten prior to adding
1/2 teaspoon vanilla
1 1/2 cup cake flour
1 1/2 teaspoons baking powder
1/4 teaspoon salt
1/2 cup milk
1 can vanilla frosting (or you can make your own)
1 cup sugar crystals, divided into thirds
Green, yellow and purple food coloring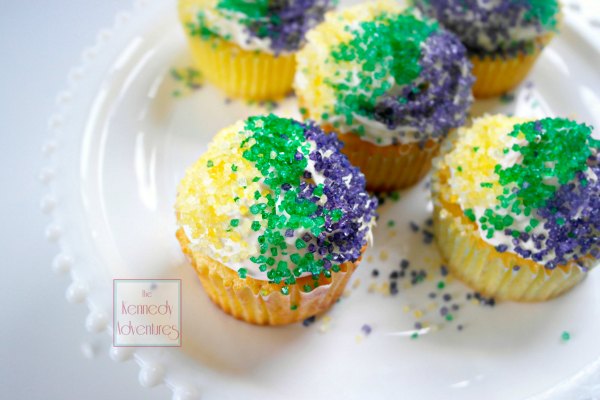 Instructions for Making King Cake Cupcakes
While you're gathering your supplies, preheat your oven to 350 degrees.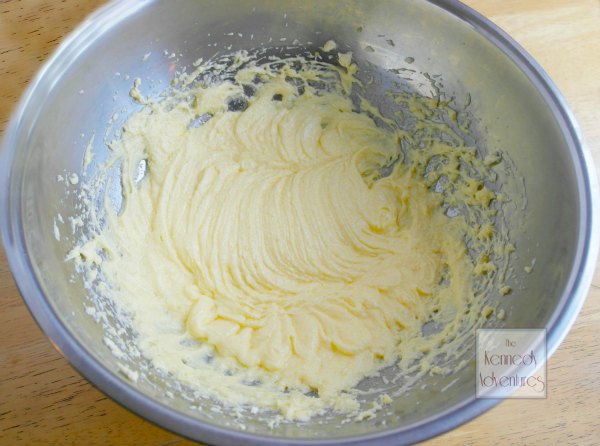 In a large bowl, using an electric mixer, cream butter, sugar, egg and vanilla until smooth. My KitchenAid mixer gets this done in a flash.
Sift together flour, baking soda and salt.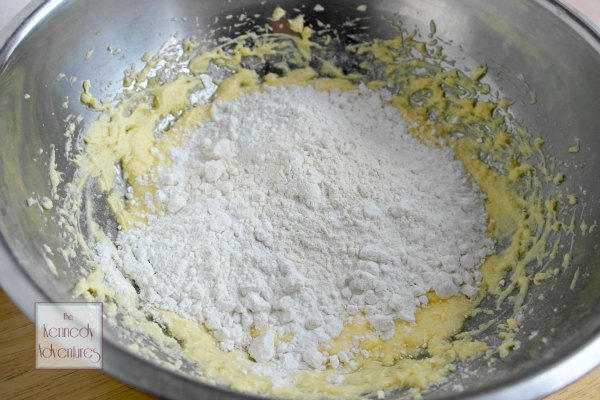 Fold the flour mixture into the creamed butter alternating with the milk.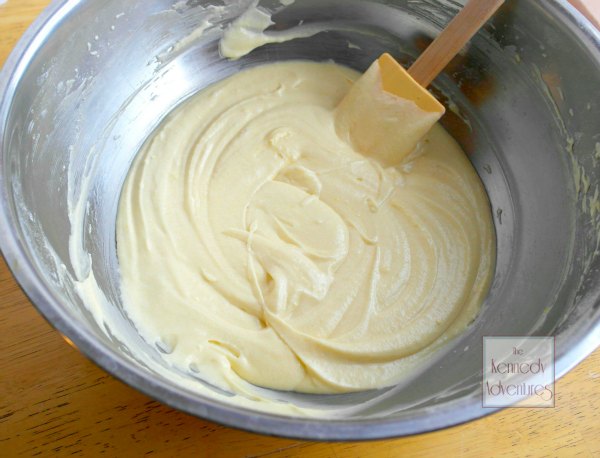 Use the electric mixer to whip the batter for 2-3 minutes.
Line a cupcake tin with muffin papers or silicone muffin cups.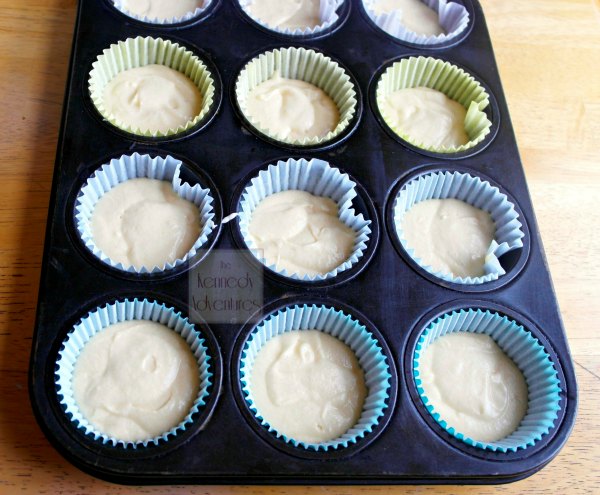 Fill the muffin papers or cups halfway with batter and gently tap pan or cup on the counter to remove air bubbles.
Bake for 15 minutes or until golden brown. (Don't forget to check with a toothpick inserted in the middle. If the cupcakes are done, the toothpick comes out clean.
Allow cupcakes to cool completely before frosting. If they are too warm, the icing will slide right off and make a mess. While you're waiting, you can read books about the Epiphany to keep your children occupied.
Making Colored Sugar for King Cake Cupcakes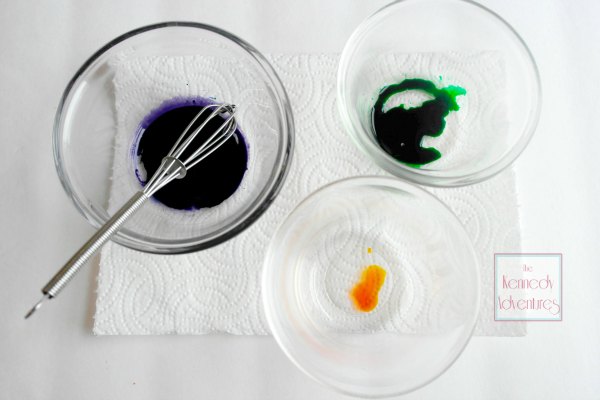 Grab 3 small dishes and add a few drops of food coloring in each dish.
Mix the crystals in, coating completely.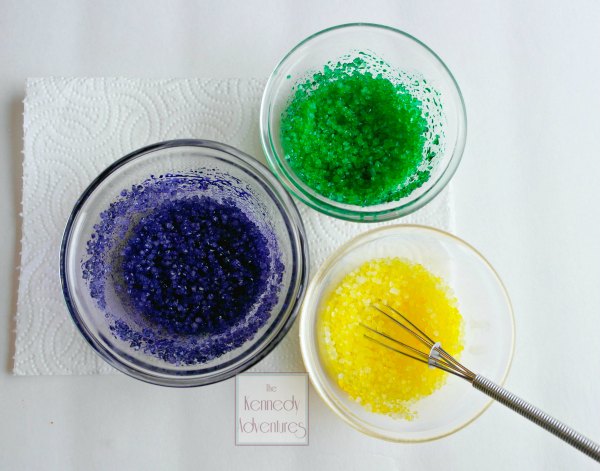 Pour the crystals out onto a paper towel or plate and wait for them to dry.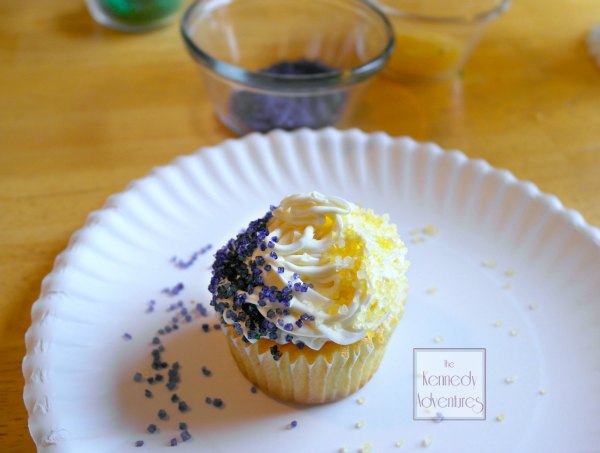 Frost cupcakes, add sugar crystals and enjoy your beautiful and delicious dessert!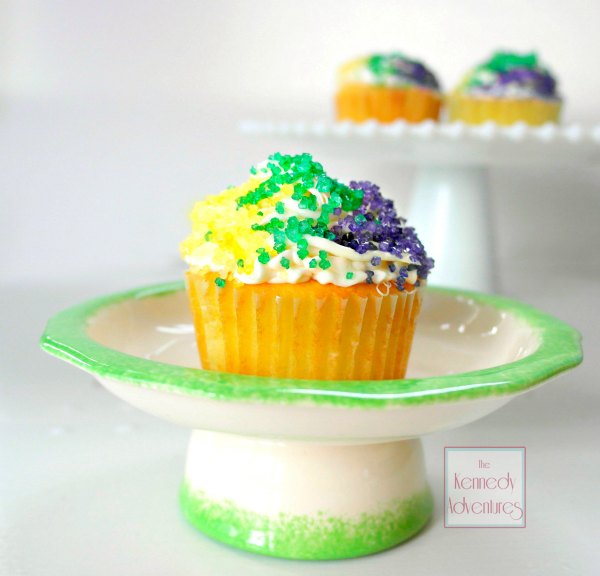 How will you celebrate with these King Cake Cupcakes?